shopping
In pictures: Acropolis kicks off mega Black Friday Sale with huge discounts
From eyewear and apparel to mobiles and cosmetics, there is a sweet deal for everyone
By
Vedant Karia
| Published 27.11.21, 05:32 PM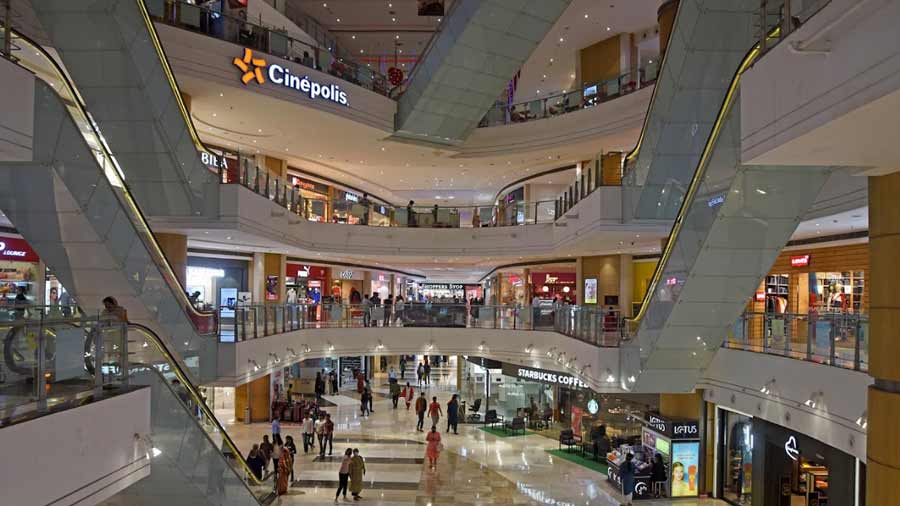 Kasba's Acropolis Mall had a buzz on Friday, as shoppers flocked to the mall for the weekend Black Friday sales that are on from November 26 to 28. Black Friday is conventionally a concept of the West, marking the start of Christmas shopping, but has become popular in India. As Acropolis, General Manager K. Vijayan said, "Brands at Acropolis Mall have been offering Black Friday deals for a few years now to bring a better shopping experience to customers, while trying to boost sales."
Photos: Amit Datta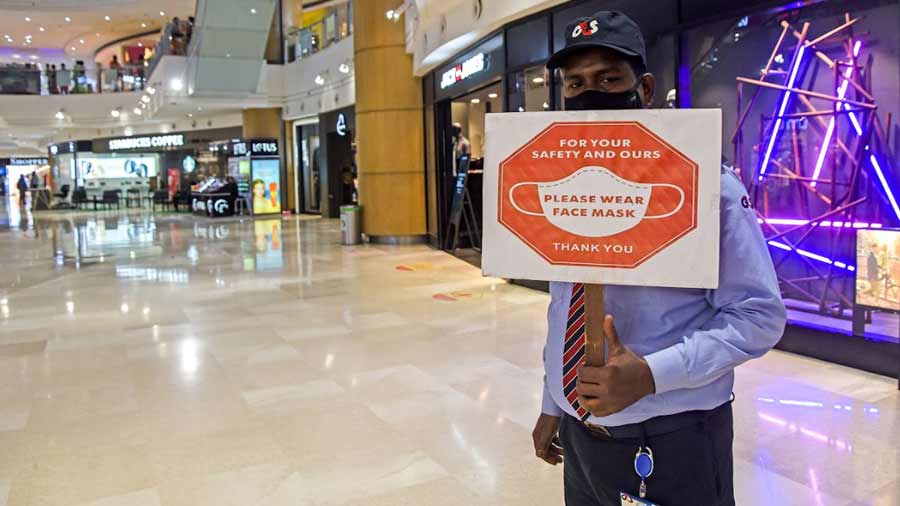 Although the sale draws big crowds, the mall authorities ensured that all precautions were taken by mandating that shoppers wash their hands before entering, checking their temperature and reminding them to wear masks.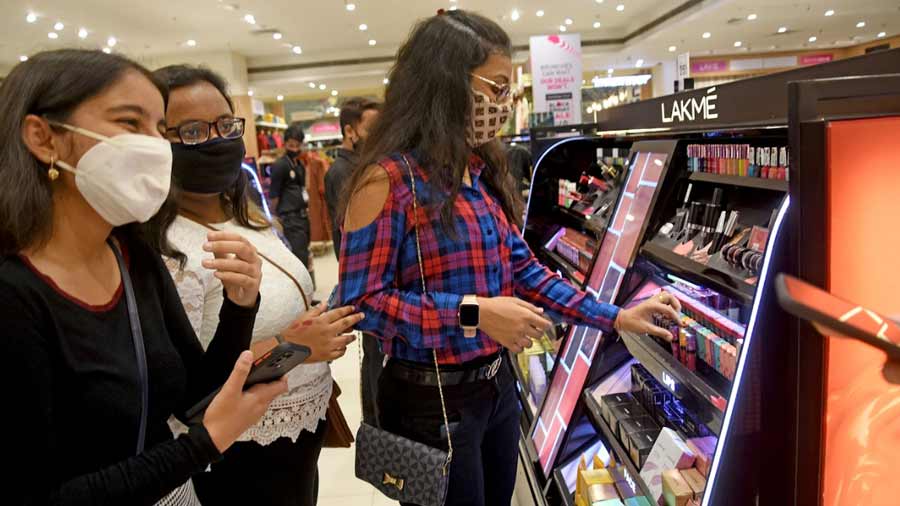 Shoppers Stop kicked off the Black Friday sale early, from November 24. School buddies (from left) Tvisha Sharma, Sriparna Brahma and Avanti Banka's usually "great experience" shopping here was made better with the deal on lipsticks. "I got an amazing lipstick shade from Lakme at a reasonable price, thanks to the 25% discount," gushed Avanti, a class XI student of MP Birla Foundation Higher Secondary School.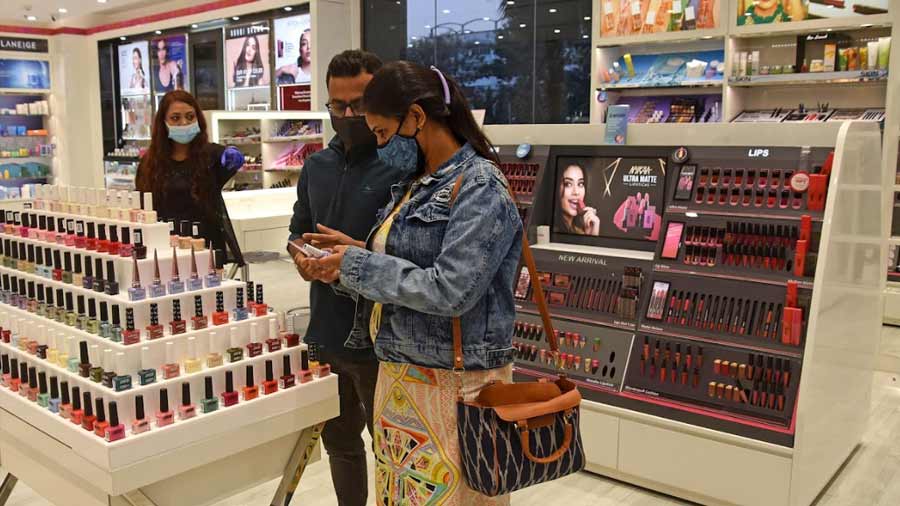 Nykaa's annual sale during this time, called the Pink Friday sale, hits at the perfect time for wedding season. While make-up artist Suparna Biswas usually gets products online, she visited the store for the sale. "Apart from the discounts, browsing through a physical store lets me examine what I buy more carefully and I need to stock up for the upcoming weddings," she said.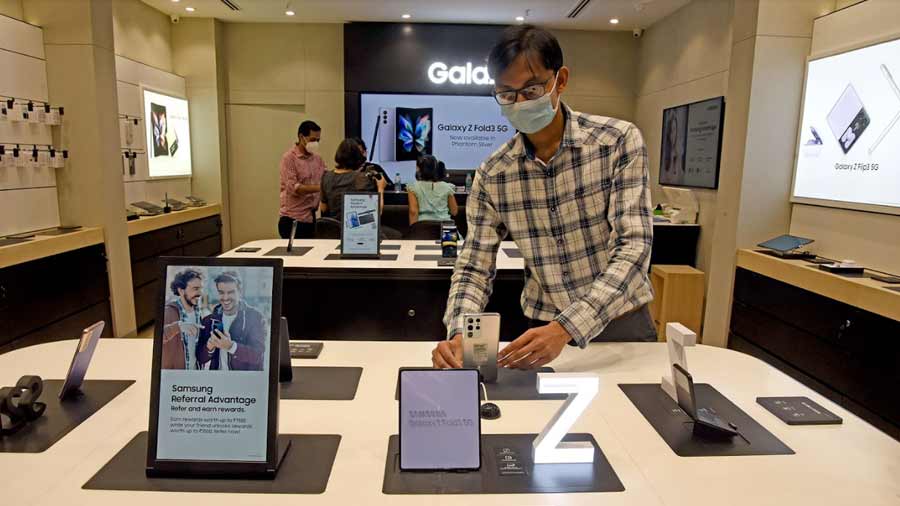 Samsung has discounts of upto Rs 10,000 on select smartphone models from the Z and S series — a lucrative offer to make working from your mobile (or home) more accessible.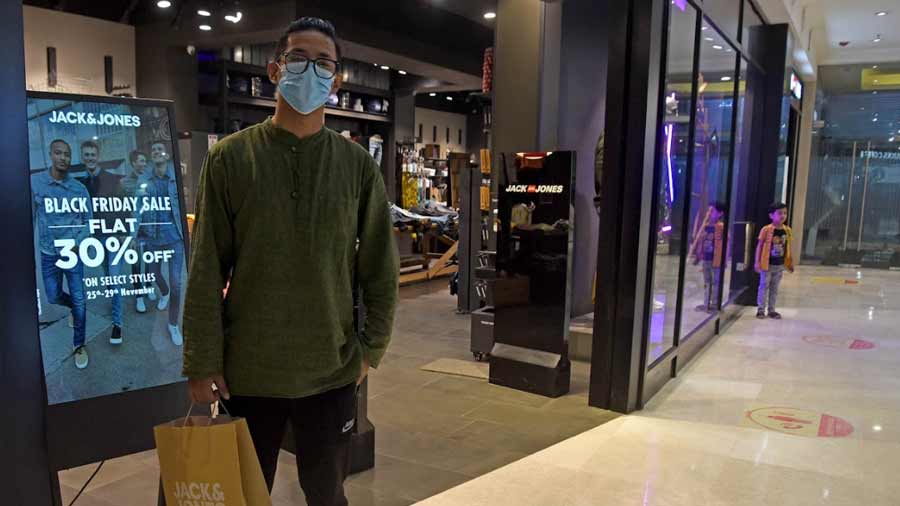 Kathmandu resident Prabhat Shrestha is on holiday in Kolkata and just happened to see the special deals at Jack & Jones. "I couldn't resist walking in and getting myself a pair of sneakers, thanks to the tempting 30% discount," he said.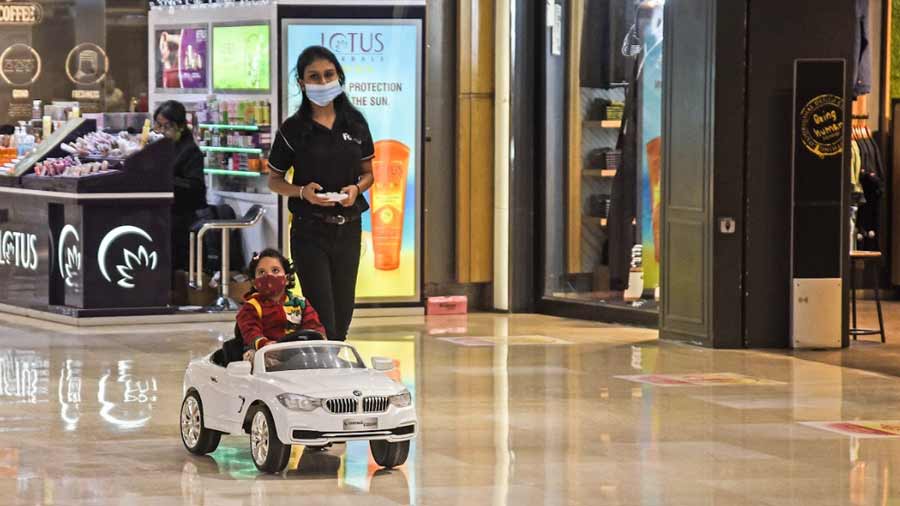 While the adults splurged, the kids were kept reasonably occupied riding the remote-controlled cars and we spotted this little one gliding about like a boss.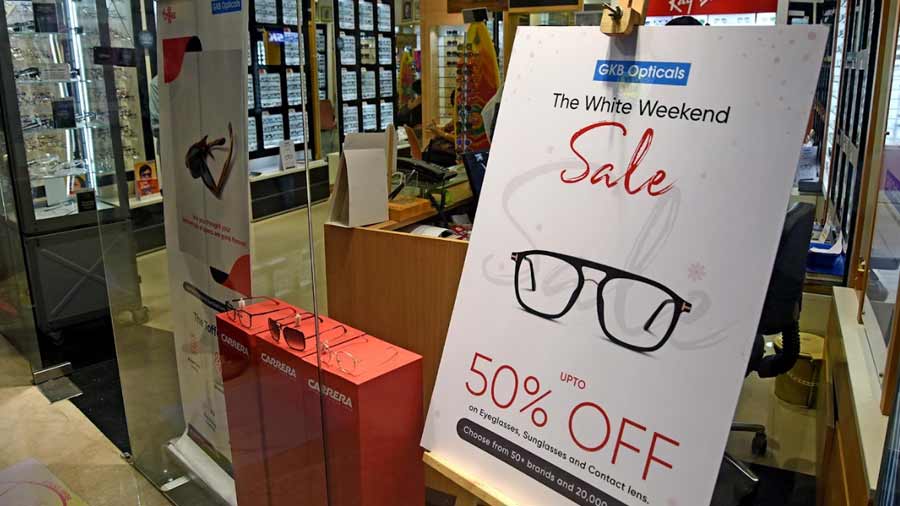 GKB Opticals encouraged shoppers to opt for a fresh look in its White Weekend Sale, offering a discount of upto 50% on eyeglasses, sunglasses and contact lens. Several elite brands participated in the sale, including Emporio Armani, Tommy Hilfiger, Vogue Eyewear, Marc Jacobs and Ray-Ban.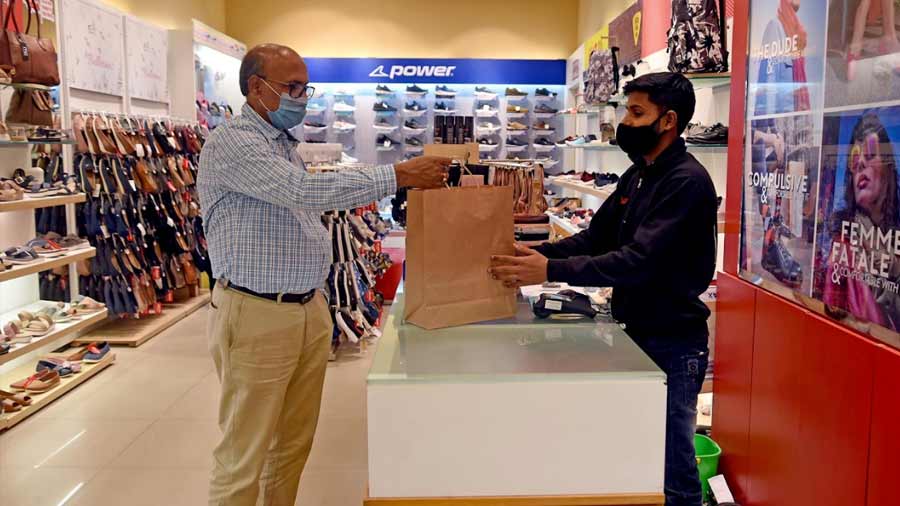 Tapan Kumar Sarkar looked noticeably happy with the Rs 500 voucher he received on purchasing a pair of sneakers for his wife from Bata. "The deals here are fantastic and the staff extremely helpful. I'm glad I came here to shop," said the engineer.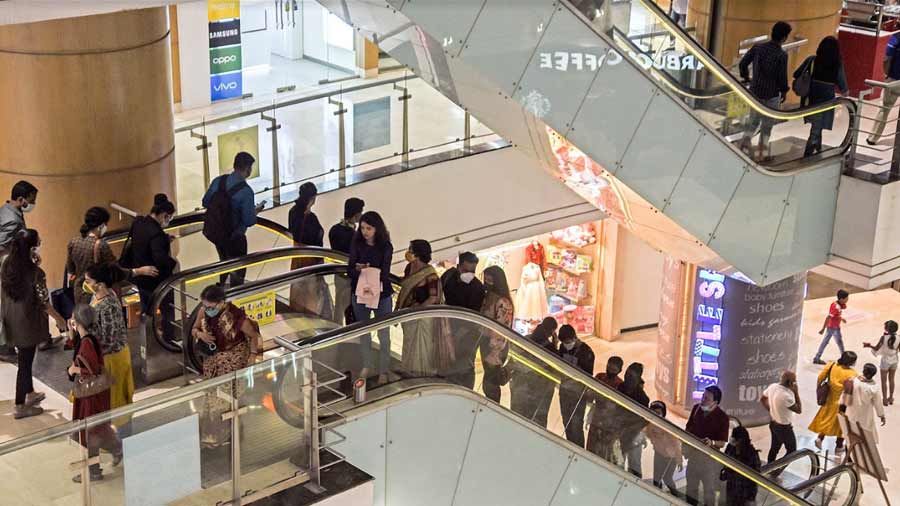 Customers couldn't get enough of the attractive offers. The mantra seemed to be to constantly keep moving before their favourite items were sold out.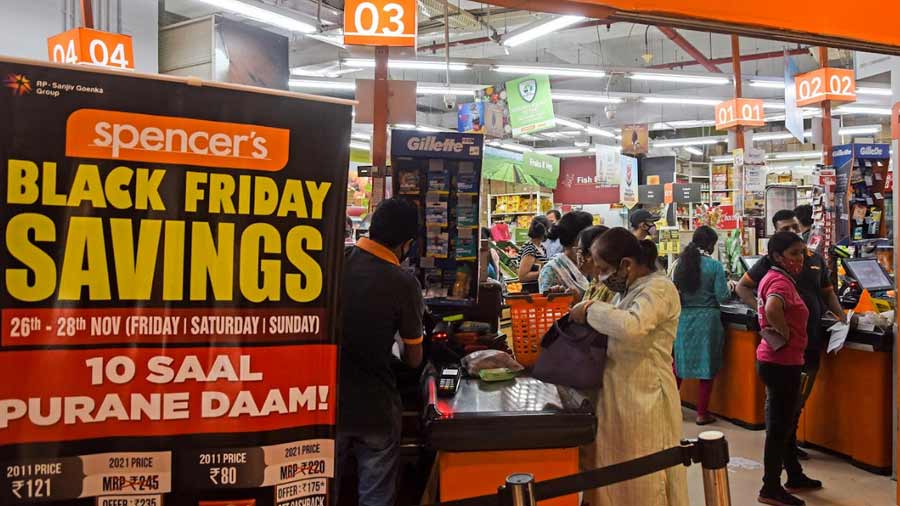 Kolkata's ubiquitous retail chain Spencer's drew the biggest crowds with the store offering deals that would transport shoppers back 10 years, thanks to the discounted prices on staples like butter and dalda.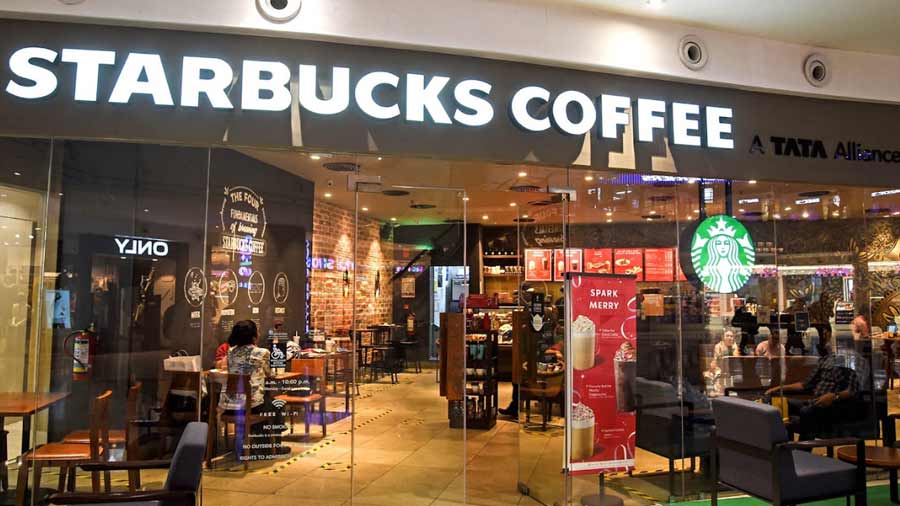 Shoppers refreshed themselves between visiting stores at Starbucks Coffee, and maybe picked up a Christmas gift or two with the store offering a 15% discount on a select range of its exclusive merchandise.