On the occasion of Children's Day, My Kolkata set out for an adventure (or a 'foodventure' as we like to call it) around the city, in the quest for some delectable dishes straight out of those good ol' story books from our childhood.

And we'll have you know that we managed to curate a menu, so that you can treat that child inside you to a day of fantastical eating.
Let's roll up our sleeves and dig in then, shall we?
Breakfast: Coconut and Banana Porridge
Remember when Goldilocks convinced us that it was a good idea to not only walk into a random house in the middle of the forest, but also eat their porridge and sleep in their bed?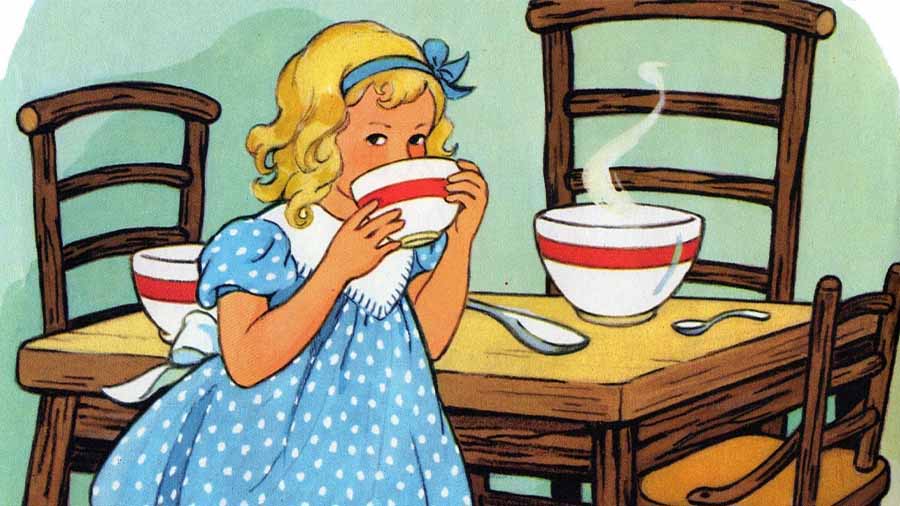 Goldilocks finishing Baby Bear's porridge
Setting aside the obvious safety concerns (not to mention the lack of manners), it turns out that porridge does make for a very hearty breakfast, and the one at Mint Restaurant is a power-packed affair of roasted oats, bananas, grated coconuts and milk, along with digestive biscuits drizzled with honey.
And while we are definitely not willing to gobble up Baby Bear's porridge, you can be sure that you'll find us at Mint, kick-starting our day with this signature dish.
Mid-morning nibble: Principal Trunchbull's Decadent Chocolate Cake
We know that eating chocolate cake in the middle of the day is forbidden, but rules are meant to be broken, aren't they?
Take inspiration from Bruce Bogtrotter in Roald Dahl's Matilda. Bruce had stolen some of Mrs. Trunchbull's chocolate cake (who can blame him, really?) and as punishment, he was presented with a cake that was a whopping 18 inches in diameter and asked to finish it all. However, instead of being bogged down, Bruce rose to the challenge, and how!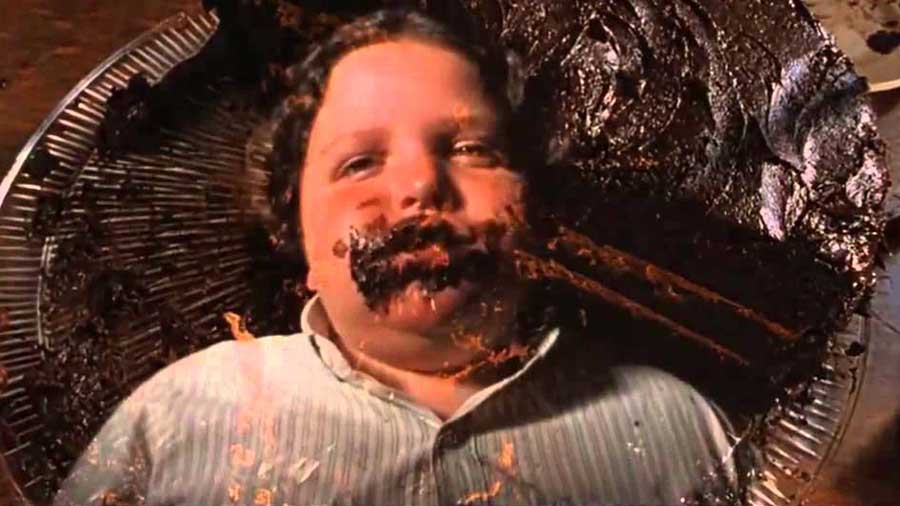 The cake scene from Matilda (1996 film)
With the headmistress rooting for him to lose, Bruce emerged a hero in front of the hall full of kids that day, as they cheered him on to finish the whole cake. What's more, he also managed to keep it down! If Bruce can finish a cake bigger than his face, don't feel guilty about indulging in the Trunchbull-inspired decadent chocolate cake at Sienna Cafe and Store. This one is a tall, multi-layered chocolate cake, so you might want to think twice about pulling a Bogtrotter and eating the whole thing at once, even if your friends cheer you on!
Lunch
Bread, cheese and cold cuts
Bread and cheese may sound like no big deal but it was almost impossible to not drool when we read about how Heidi watched as Alm-Uncle "held a large piece of cheese on a long iron fork over the fire, turning it round and round till it was toasted a nice golden yellow color on each side."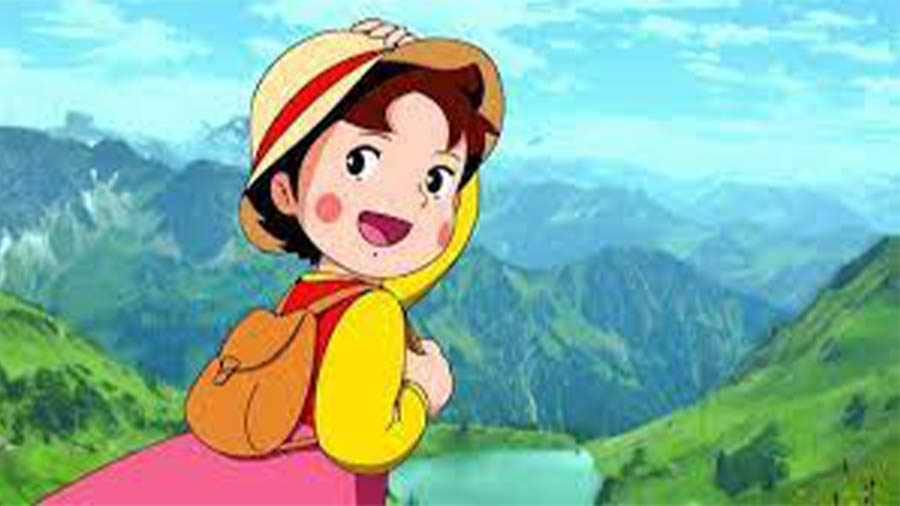 A still from Heidi, the animated series
So we decided to join Heidi and Alm-Uncle, but not before we brought along some companions. Armed with cold cuts of all kinds, the gang from Enid Blyton's Famous Five joined us at the table, and together, we wolfed down a lunch of bread, cheese and cold cuts.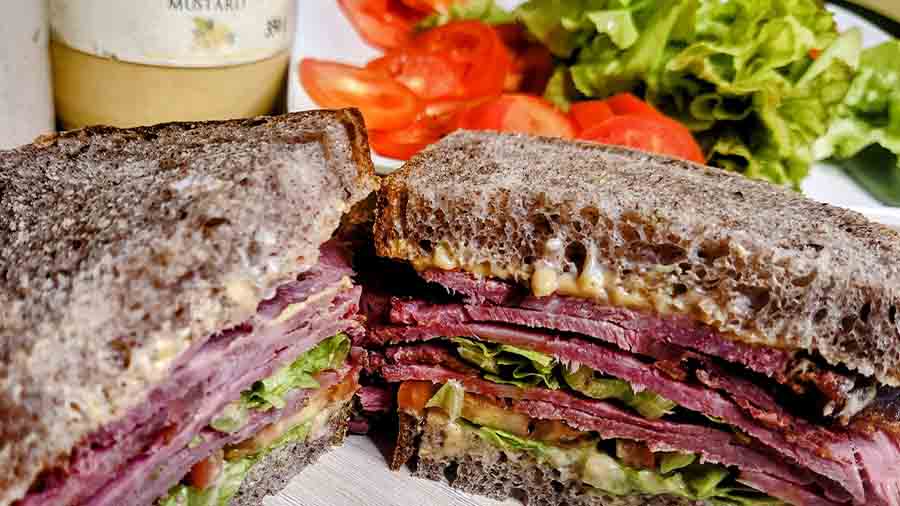 Sandwiches from Calcutta Deli could feature in any Enid Blyton picnic basket
And while their food might be fictional, we'll have you know that thanks to Calcutta Deli, you can now have a very real meal of sandwiches and cold cuts, delivered straight to your doorstep!
Shepherd's Pie
If the simple affair at Alm Uncle's doesn't quite cut it when it comes to a Sunday lunch, then you could of course, saunter down Hogwarts' vast dining hall, and join those young wizards for some Shepherd's Pie.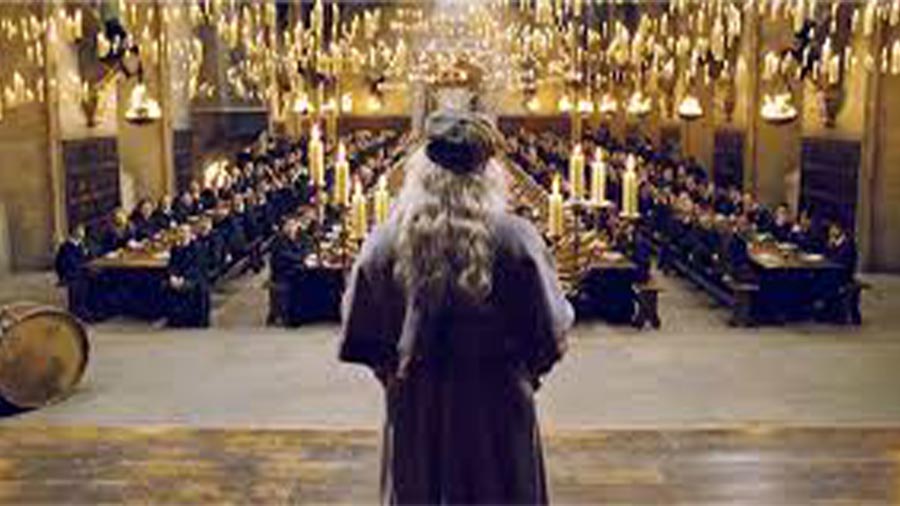 The dining hall at Hogwarts
A classic English meat pie, this dish typically contains minced meat and vegetables, and is topped with some mashed potatoes. And while Harry, in Harry Potter and The Chamber of Secrets, did not quite "enjoy his shepherd's pie as much as he'd thought" , we recommend that you try the one at 10 Downing Street before you make up your mind about the dish.
Evening Snacks: Drizzle Tea and Scones
Hop along with Alice as she joins the March Hare, the Hatter and the sleeping Dormouse at the Tea Table for a Mad Tea-Party during her adventures in Wonderland.

True, you're gonna have to pretend like you cannot hear their cries of "No Room! No Room!" but worry not, because this teatime spread might just be enough to bribe them into acceptance.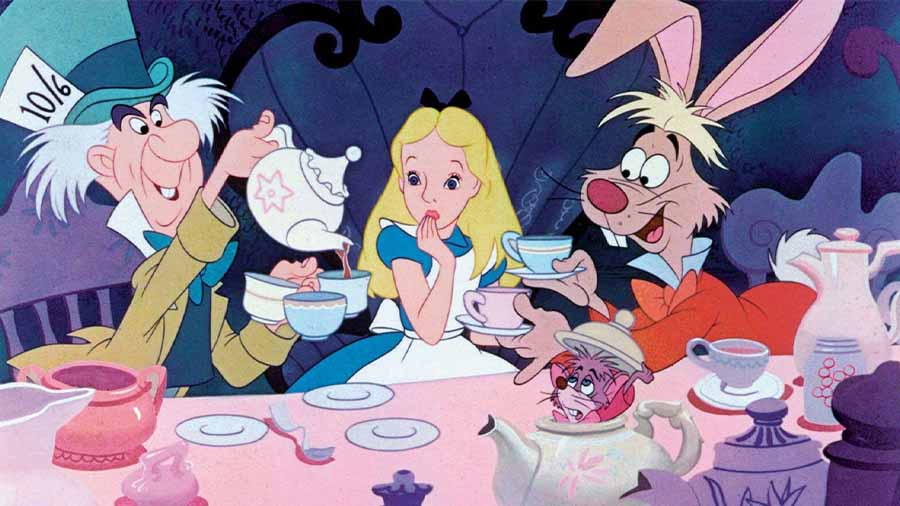 The Tea Table in Alice in Wonderland
travelandleisure.com
The Drizzle Tea from Bianco is ideal for this fictional tea party, because it seems almost unreal. A small stick of cotton candy is suspended over the cup of tea in a manner such that the steam rising from the tea makes the cotton candy melt. The result is a consistent drizzle over the tea, adding that dash of magic to your regular cuppa.
If you've read Enid Blyton, you'll know of course that tea-time without scones is as good as no tea-time at all. Get your fix of sweet or savoury scones by pre-ordering at Le Bon Patisserie Boulangerie. The fruit preserves are homemade while the cheese-and-chives make for a delicious spread.
Dinner: Pork Chops and Butterbeer
If Albus Dumbledore ordered it at the Yule Ball in Harry Potter and the Goblet of Fire, then how could we possibly miss out? The headmaster of Hogwarts seemed to quite enjoy this dish, and if you tried the Pork Chops with Apple Glaze at One Step Up, who knows, perhaps you too could share this liking with the grand old man.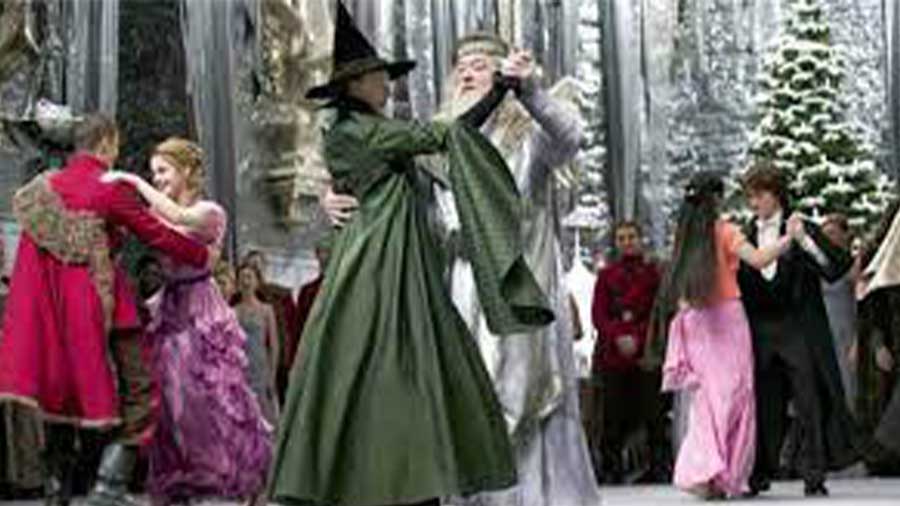 Dumbledore and Professor McGonagall during the Yule Ball
Don't forget to wash down the pork the classic Harry Potter way – with a tall glass of Butterbeer. Head to Lord of the Drinks for the drink.
Midnight Snack: Chocolate Bar
It so happens that Willy Wonka stopped by and entrusted us with the responsibility of reminding you that you cannot really celebrate your inner child without (secretly) devouring a big bar of chocolate in the middle of the night.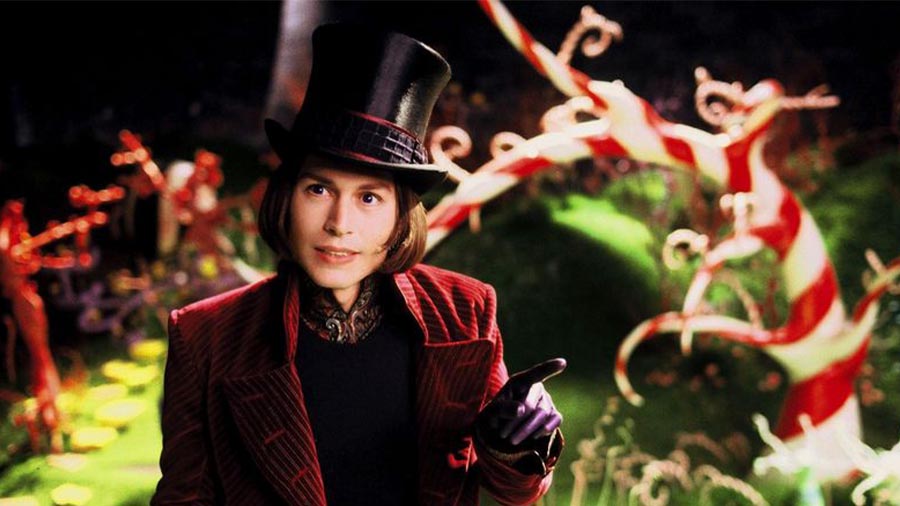 Johnny Depp as Willy Wonka in the 2005 adaptation of Charlie and the Chocolate Factory
And if the prospect of the long week looming ahead, is tiring you out already, we hereby leave you with the wise words of Remus Lupin: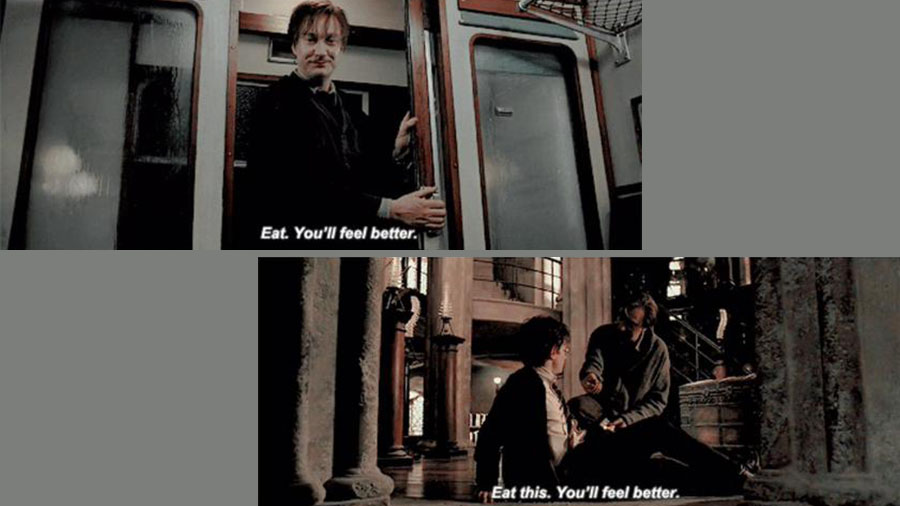 @PotterWorldUK/Twitter
Trust us, you really will!