There's no way around the cloud kitchen boom, they're here and they're ready for the new world order.
Kolkata is dotted with entrepreneurial ventures undertaken by middle-class connoisseurs who refuse to be held down by the 9 to 5 and are now venturing into the kitchen armed with the kadhai and khunti to share their personal culinary narratives.Independent kitchens have been the biggest defenders of pork and have cultivated it as a dinner table mainstay. North Eastern pork curries and pork Tonkatsu have even managed to gain some ground over kosha mangsho or mishti pulao, and the home-run modi operandi of these independent kitchens are worth an exploration.
OG Kitchen
OG Kitchen is the newest takeaway and delivery service with a menu that leans towards classics like dumplings and ramen noodle bowls and also balances Chinese, Korean, and Japanese flavours. 
"I wanted to create a menu with 10 unique dumplings, each bearing a signature taste. Our pork and prawn potstickers are our hot-sellers. It has a  steamed top and a crunchy bottom much like a kothey," shares  Angela Roy, owner of OG Kitchen. While their kitchen is located at Garia, they are available to deliver via Zomato for delivery.
Check out their Instagram profile.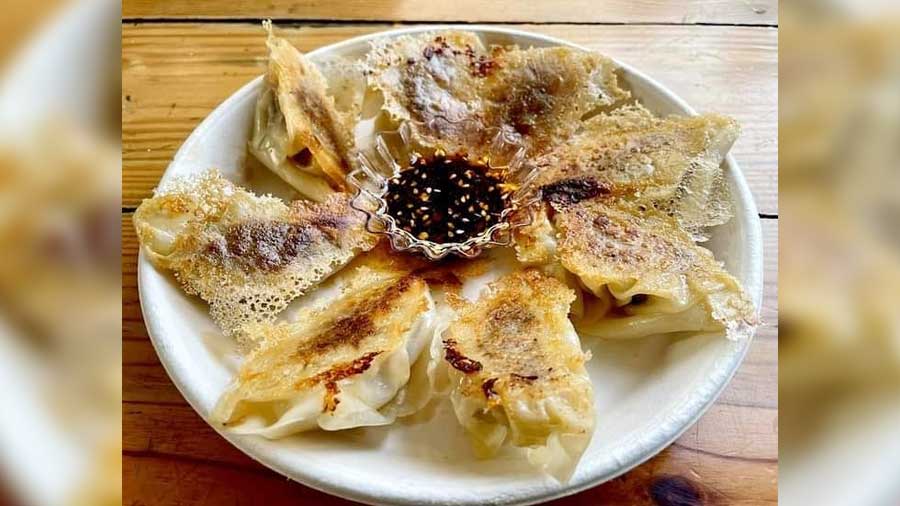 Pork and Prawn Potstickers from OG Kitchen
@ogkitchenkolkata/Instagram
Jessie Yung's Kitchen
Jessie Yung's Kitchen, run by the Yung family — Peter, Jessie, Dillon, Karen — is based out of their Tangra home, right at the heart of Kolkata's Chinatown
When asked about their most loved creation the Yungs reveal, "Our Char Siu Pork is a  best-seller. It is a Cantonese roasted pork belly dish which has a sweet and umami flavour with a char siu glaze sauce that is made in-house."
Check out their Instagram profile.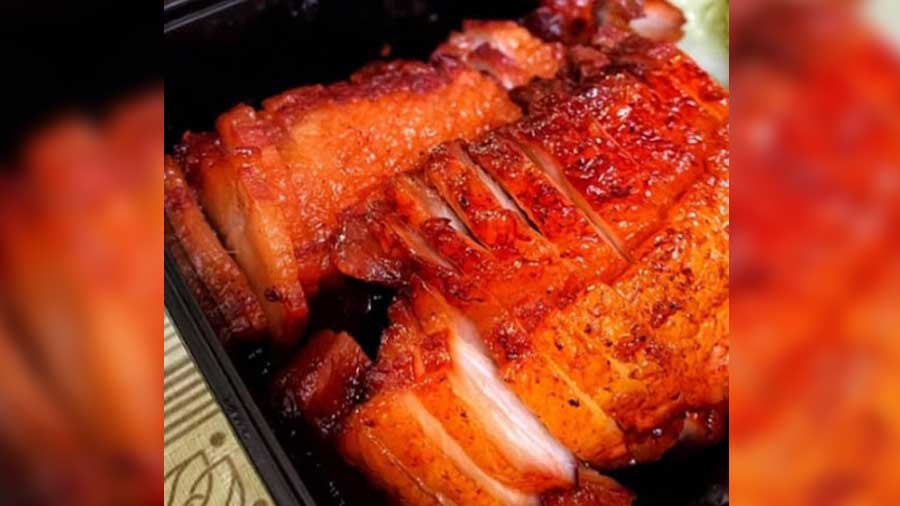 Char Siu Pork by Jessie Yung's Kitchen
Jessie Yung's Kitchen/Facebook
Nohoru
North-Eastern curries make for great novelties for those looking to sample homegrown flavours  The home-run kitchen Nohoru ( the word translates to  garlic in Assamese) has a menu full of traditional pork curries that will make  your palate sing. 
"My mother is Assamese and I wanted to share with everyone the  food we eat at home. Our Kalo Til Diya Gahori (black sesame with pork) has strong flavours and   people keep coming back for it," said Baishali Chakravarti, of Nohoru.
Check out their Instagram profile.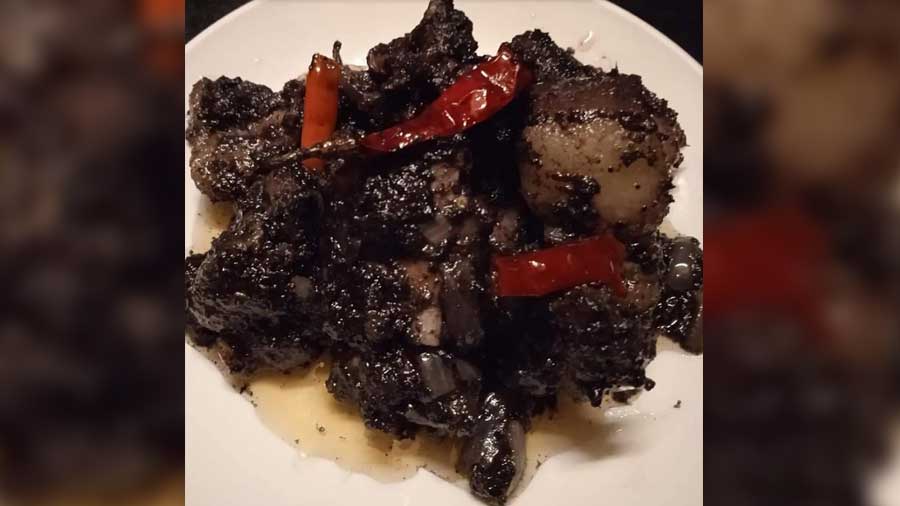 Kalo Til Diya Gahori by Nohoru
@_nohoru/Instagram
Swadkahon
Swadkahon's Naga pork curry with bamboo shoots  is a smart curation that balances the tricky flavours of bamboo to introduce interesting nuances and finds the ingredient heroed. 
"I used to be a script writer but I also had a fondness for food which pushed me to start Swadkahon. The Naga pork curry is very popular and it is completely oil-free," shares Adhoramadhuri, owner of Swadkahon.
Check out their Instagram profile.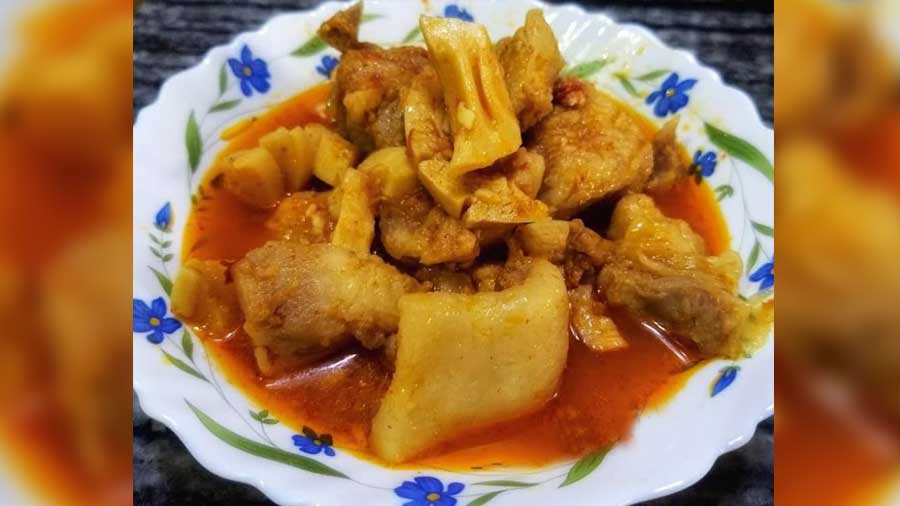 Naga Pork Curry by Swadkahon
@swadkahon_jadavpur/Instagram
Most home chefs work round the clock and often have day jobs, and some ventures are passion projects, so advance orders are always appreciated, since many kitchens are being run by very limited staff.  Allow at least 24 hours to get your food on time, especially if it's a large order. Almost all of these cloud kitchens operate through WhatsApp, Instagram and Facebook, and have created a community that loves and appreciates new flavours. 
The one-on-one communication is where home kitchens triumph over commercial ones. Customers can ask chefs  to suggest dishes based on their preferred flavours or maybe even request them to pack the fattiest pork slabs or some extra sides!