With Covid still not yet over, the face mask has again become a staple for all — irrespective of what your style is. But just because it's necessary, doesn't mean it has to be boring.
Reusable cloth masks can be transformed into an artsy statement or a party-ready accessory in seconds if you have a few DIY hacks up your sleeves. So if you're bored over the weekend or just want to try your hand at a healthy therapeutic dose of art and craft try these DIY techniques.
Here are a few ways you can jazz up your cloth masks (shop here) this season…
Tie-Dye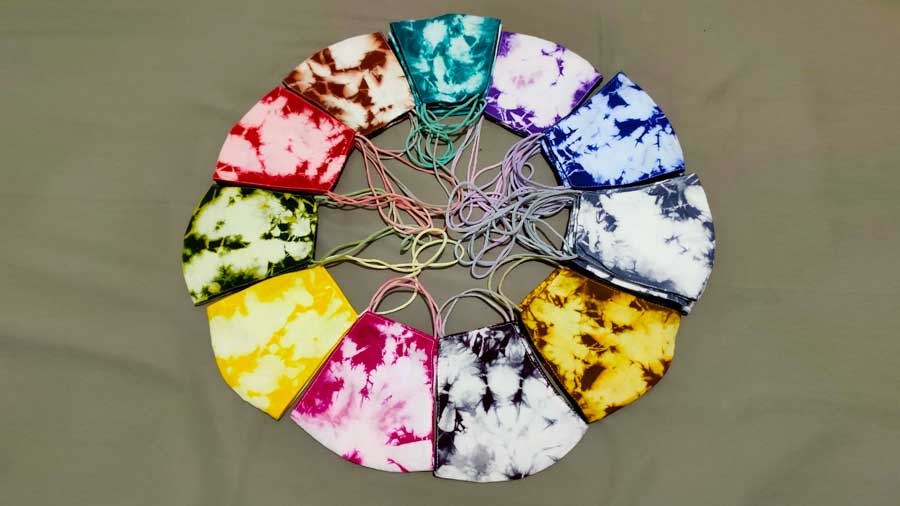 Shutterstock
Tie-dye has been a steady street style favourite for decades now. If your outfit can have quirky tie-dye prints so can your masks! Plain cotton white masks can easily be dyed at home. Make sure you use acrylic colours for a bright pop of colour and secure the fold with rubber bands to ensure a quirky design.
Embroidery
Shutterstock
Are you a pro with the needles? Give your mask an embroidered do-over. Embroidery is not just fun to learn but it can also be highly therapeutic. While it may not be a one-day DIY project, making your own embroidered mask will surely be a rewarding experience, especially since you can customise the design, colours and patterns to your liking.
Pro tip: Go for floral designs, they are great to embroider and you can play around with the number of colours you like.
Paint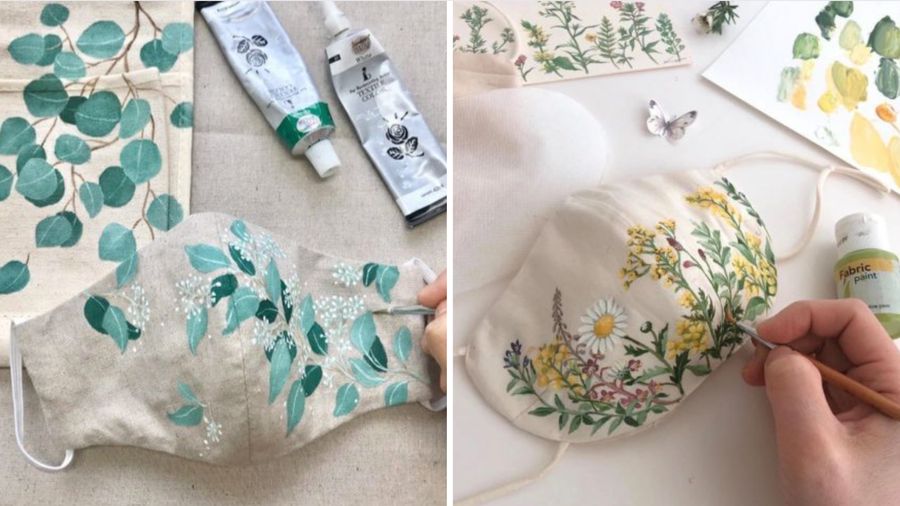 Pinterest
Want to unleash the artist in you? Make the mask your canvas. It is a great way to try out quirky and fun designs like cartoon characters or superheroes that can let you channel an extension of your personality and style. Draw an outline with a pencil and start painting. Make sure you let the colours dry completely in the sun to ensure the paint-like smell is gone!
Fabric Markers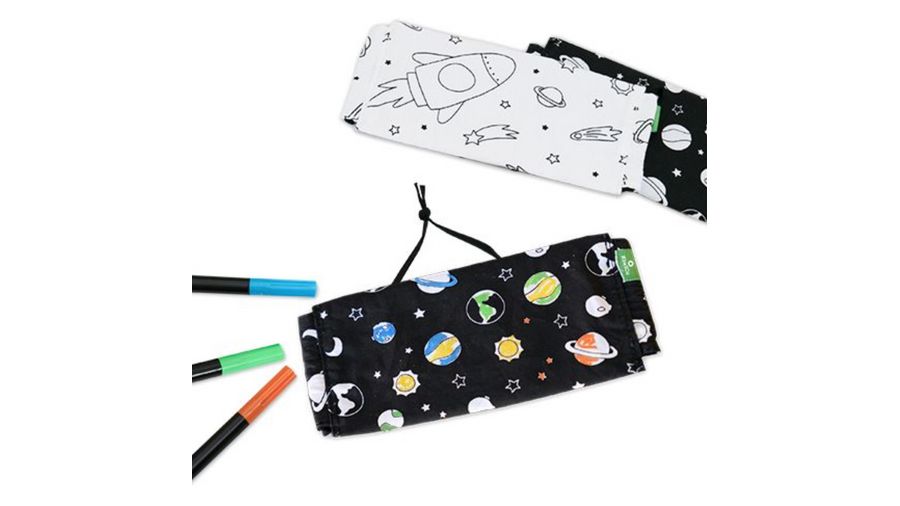 Pinterest
If you want a fuss-free DIY session, a fabric marker is the best way to go. These markers are much like sketch pens and give fabrics a vibrant colour. This is also a great craft you can try out with your toddlers! Shop here.
Glue on sequin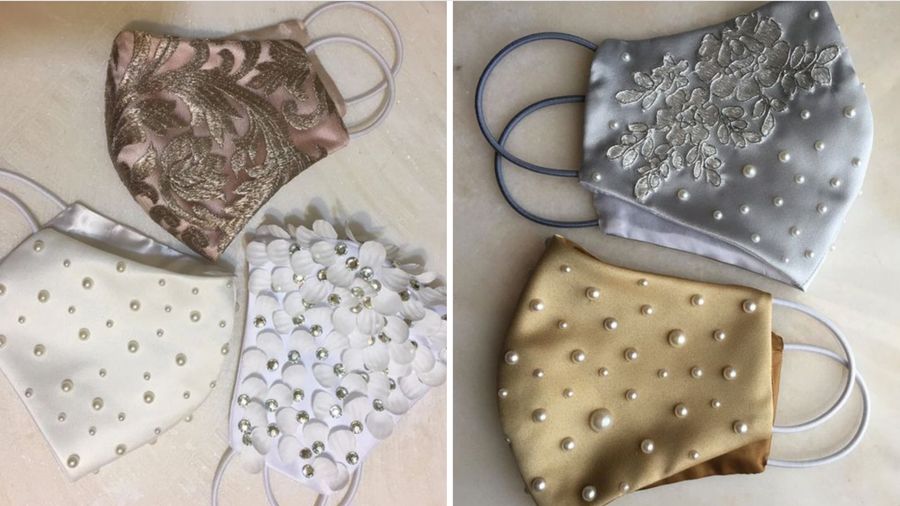 Pinterest
If minimalism is not your style, glam up your masks with sequin, embellishment stones and pearls. Buy supplies from craft stores in New Market or even Gariahat (don't forget to get fabric glue) and get creative!