If our taste buds are inherited, Asma Khan is definitely lucky, for her mother Faizana Khan or Faizu Apa as she is better known, knew what brilliant recipes were all about.
In a generation where many women chose to opt out of careers, Faizana Khan ran the very successful Lazeez catering in Kolkata. Many who visited the members-only restaurant in Tollygunge's Royal Calcutta Turf Club recall delectable meals served by her.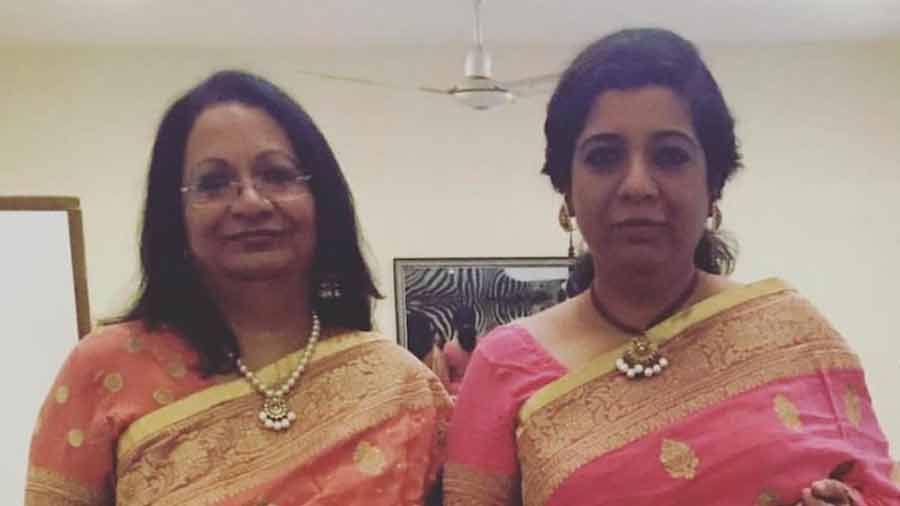 Asma with her mother Faizana Khan
Fast forward two decades, and her daughter Asma Khan has charmed London with Darjeeling Express, a haven for Indian home cooking, right in the heart of Covent Garden. A chef with a mission, Asma runs an all-women kitchen with everyone drawing the same salary. Her mission is simple; empowering women through cooking. A feature on the Netflix show Chef's Table took this restaurant to greater heights. 
Asma's latest cookbook Ammu is dedicated to her mother, a Bengali from Jalpaiguri. Its descriptor calls it 'Indian Home-Cooking to Nourish the Soul'. It is a beautiful ode to her mother's cooking. Complete with all the scrumptious dishes she grew up eating, Ammu features recipes ranging from simple Bhindi Sabji to the Bengali favourite Palong Shak Chingri. Mughlai dishes were always her mother's speciality so you will find treasures like Safed Murgh Ka Saalan and Sheer Korma along with the North Indian Navratan Korma, while flipping the pages.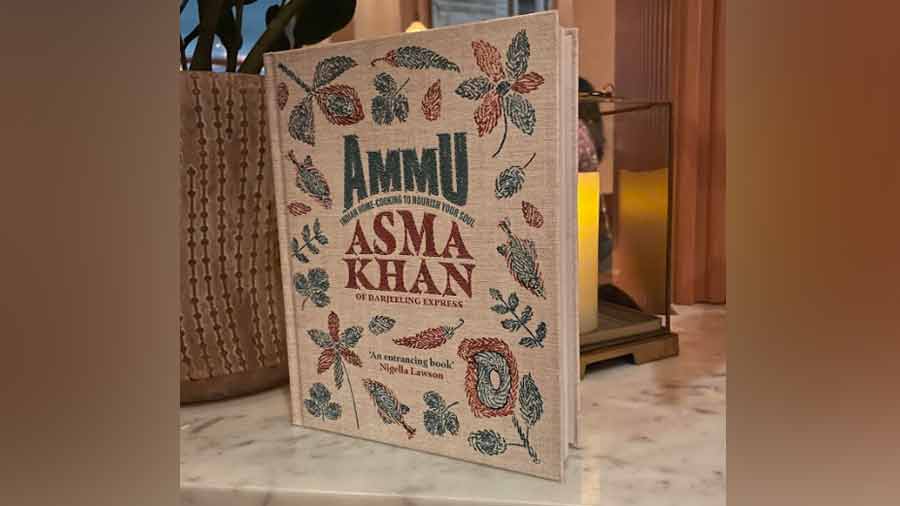 The book cover also represents Faizu Apa's passion for knitting and sewing
Not forgetting her mother's other passion, knitting and sewing, the cook book features a cover that represents this. The La Martiniere and Loreto College alumni proudly mentions that her children wore sweaters knitted by her mother through primary school and how she even included a ball of wool for their cat, Bagha, to play with, in her parcels to her daughter.
Nigella Lawson, the queen of TV chefs, referred to Ammu as an entrancing book.
At the book launch on March 17, the Mayor of London, Sadiq Khan, jocularly mentioned that his reason for attending was his inability to get a booking in this heavily sought-after restaurant.
But more importantly, journalists, bloggers and publishers attending agreed that Asma stands for her paradigm shift in thinking; the ability to empower women through cooking. A fitting tribute, going back to her mother.