drinks
In pictures: Boozy cocktails you need to try this weekend
Light and sparkly or floral and flavourful - this cocktail list raises the bar
By
Aatreyee Mohanta
| Published 08.04.22, 08:52 PM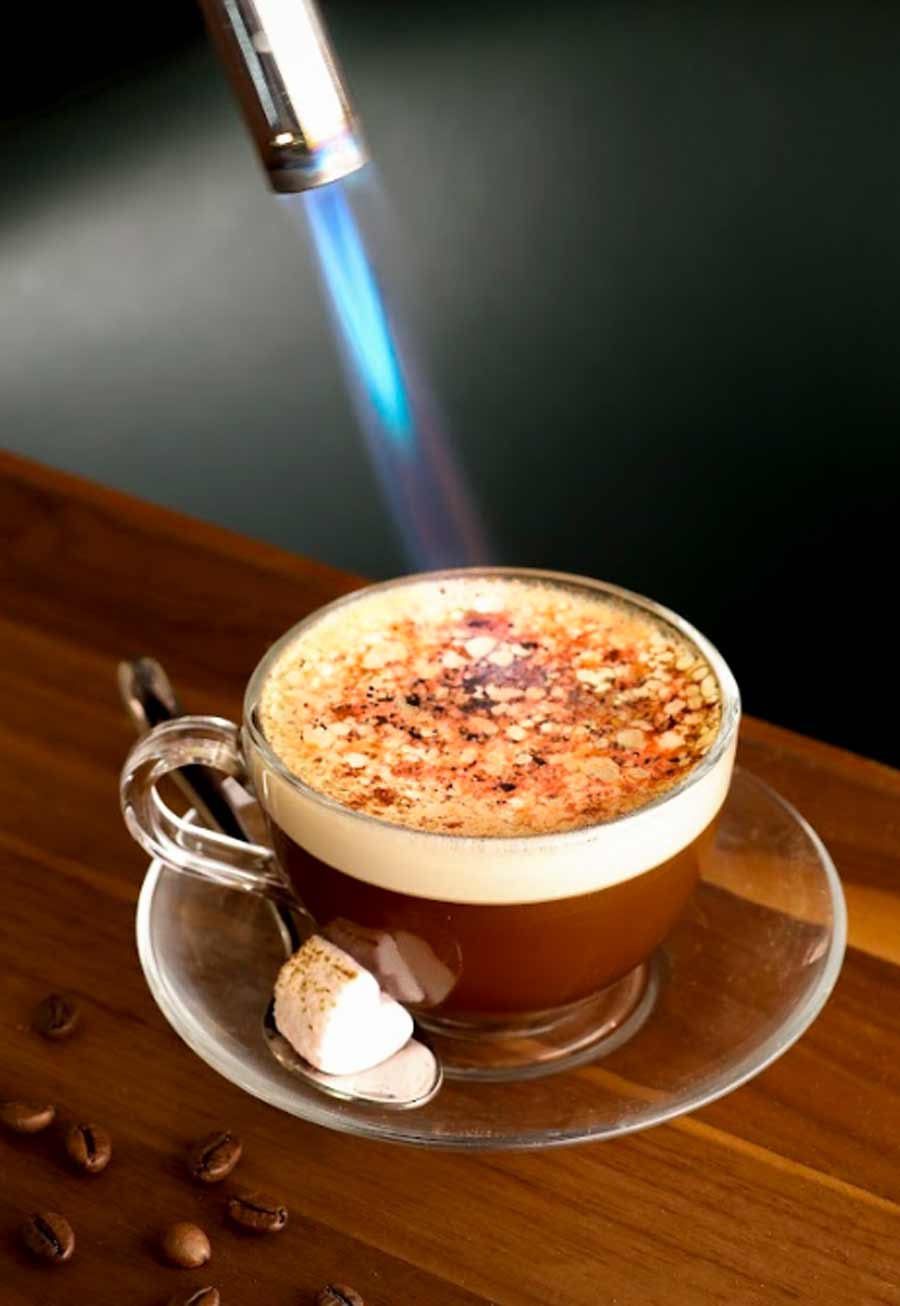 CAFE BRÛLÉE AT EFFINGUT: Coffee, chocolate and vodka? Sign us up. Effingut's signature cocktail is stirred up with sous vide espresso mixture, aromatic French vanilla and delicious dark chocolate. A hint of nutmeg and cinnamon add a layer of warm and sweet flavours at the Magma House, Park Street destination. The cocktail is torched for the classic brûlée effect and served in a coffee cup with a toasted marshmallow
@effingutkolkata/Instagram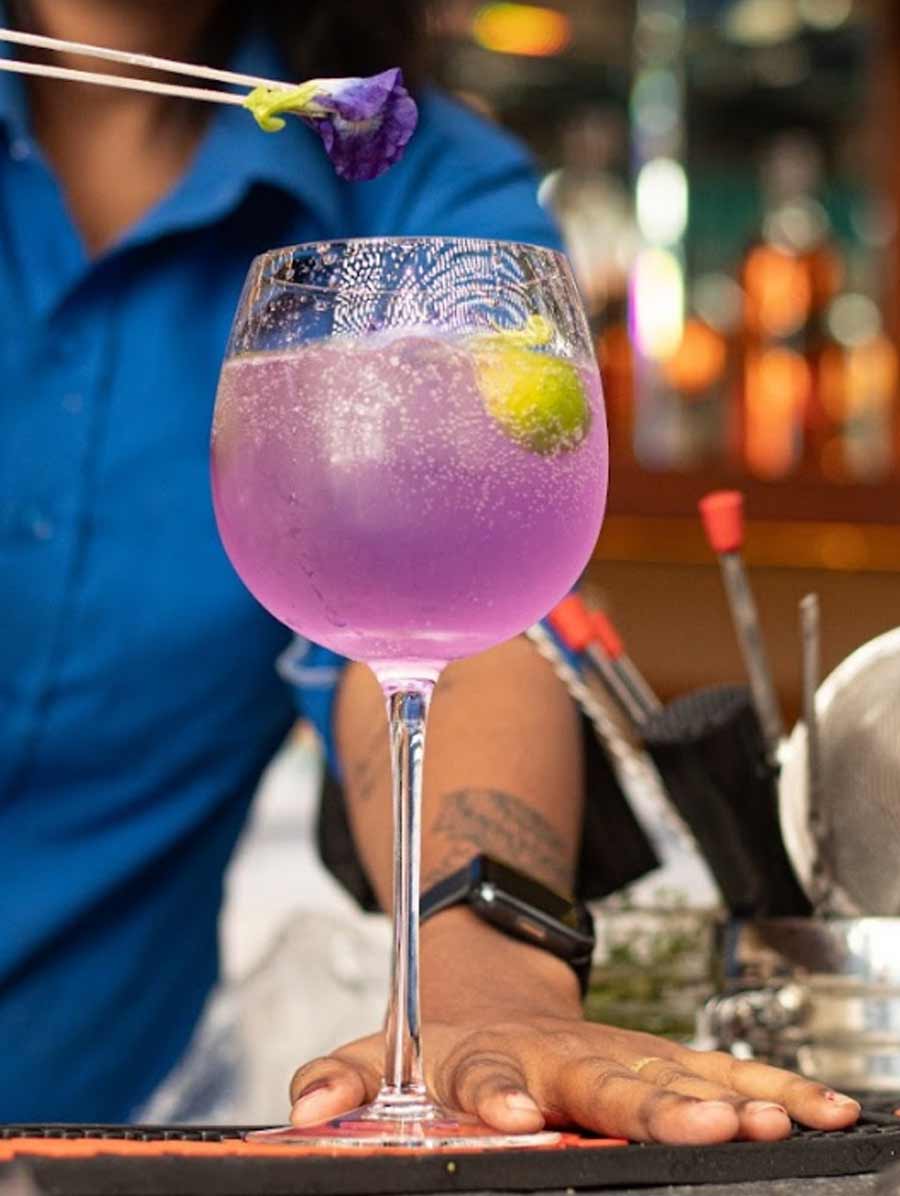 FLORAL G&T AT LMNO_Q: Kolkata's most packed skybar (yes, even Monday nights are busy atop this Cecilia Park party spot on Park Street) has plenty that raises the bar, thanks to mixologist Shatbhi Basu. Floral G&T drink is like a sip of spring with its gorgeous violet hues. It is infused with butterfly pea flower, which is known to change colours from lavender to blue with a squeeze of citrus. The freshness is enhanced by elderflower that makes the gin sing with every sip
@lmnoq.kolkata/instagram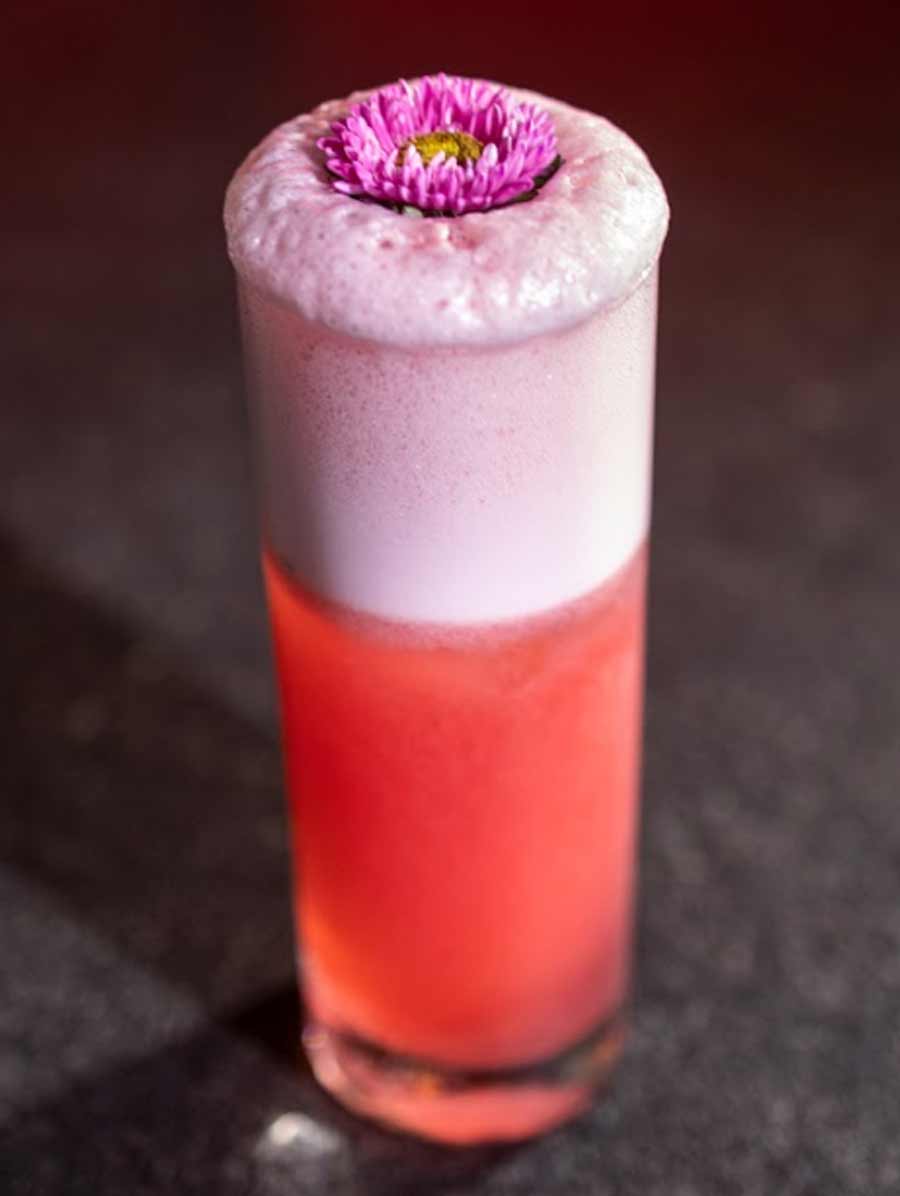 SOUR RUSSIAN AT TRAPEZE - KITCHEN & BAR: Less than a year old, this Russell Street destination (near The Bengal Club), has quietly garnered quite a few loyalists. Especially those who love a good cocktail at Trapeze Balcony. This vodka-based concoction doesn't only look straight out of the Garden of Eden but will also tempt you to order another right after. Grenadine syrup, pineapple juice, lime and soda creates fireworks on the palate. Poured over ice and topped with egg-white foam, the show-stopping element is that floating edible flower
@trapezekolkata/nstagram.com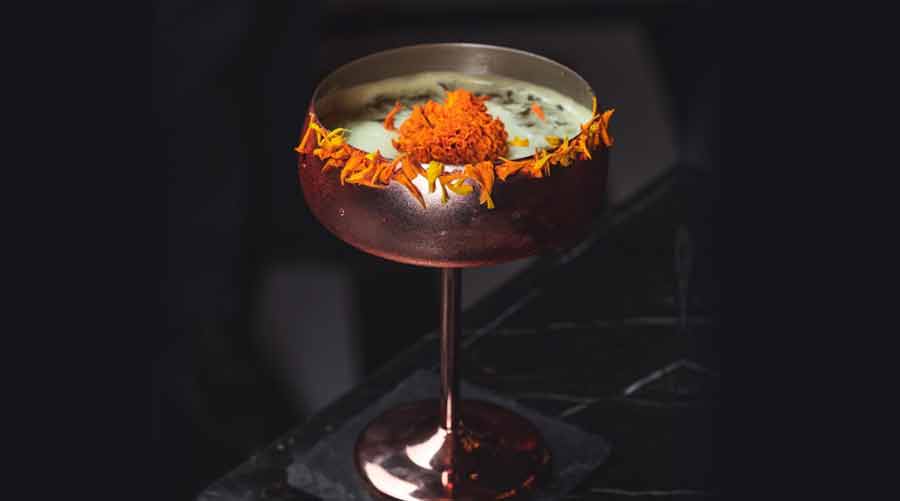 MARIGOLD DAIQUIRI AT JALSA: This drink is all about being luxe. The heady cocktail has white rum triple sec, lime juice and aromatic saffron water which makes the whole experience luxurious. White rum is infused with the subtle flavours of marigold tea, and the drink is served in a copper chalice lined with petals. A sweet-and-sour zing in every sip! Try it at the modern Indian restaurant located in Harrington Mansion
@jalsa.kolkata/Instagram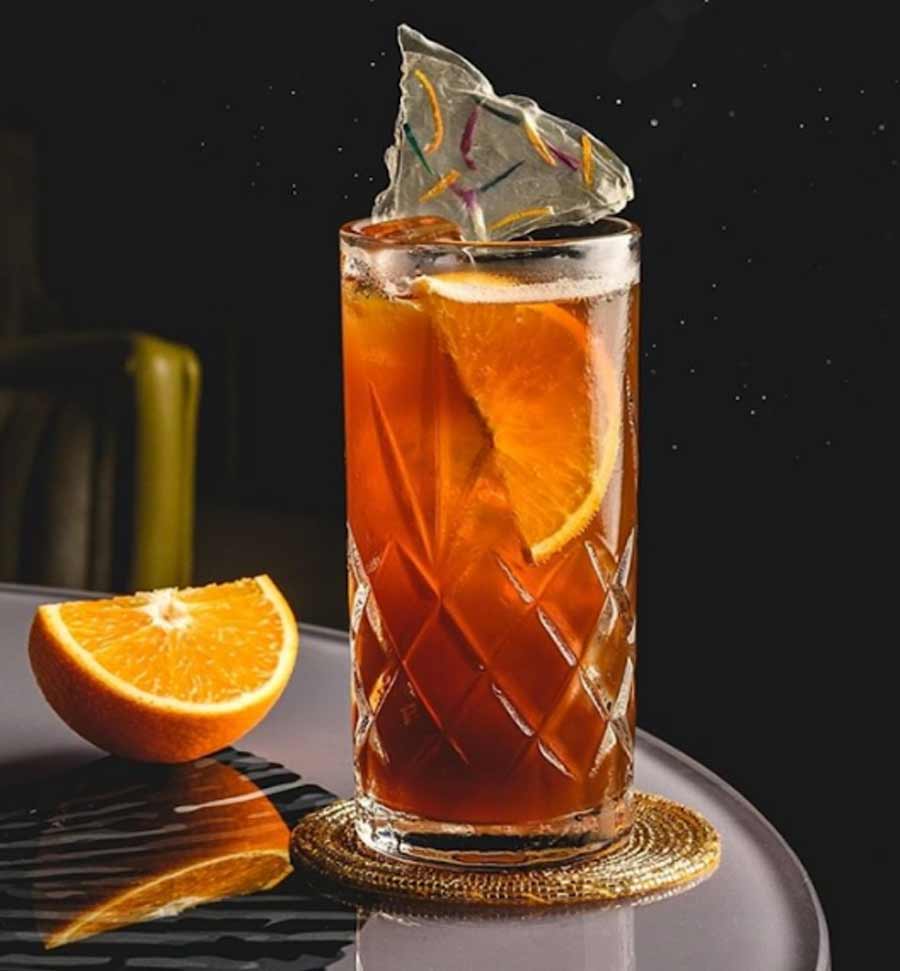 XO CHOCOLATE AT ØLTERRA: This golden-hued drink at the Stephen Court brewpub tastes just as good as it looks. The base is dark rum and the drink has chocolate and orange bitters, which gives it a citrusy aroma and rich taste. Topped with ginger ale, it's time you hit up this bubbly cocktail
@olterraindia/Instagram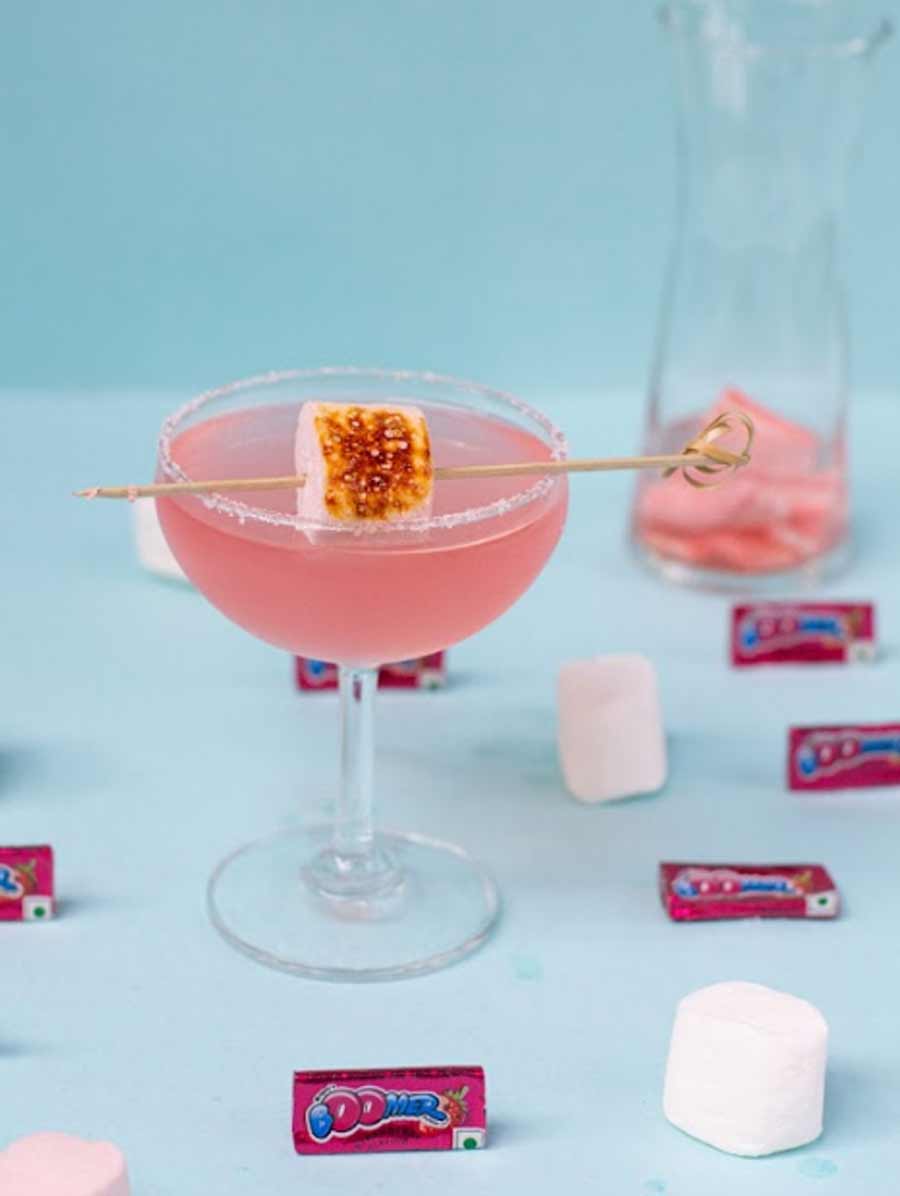 BUBBLEGUM MELLOW AT THE SALT HOUSE: Nostalgia mixed with spirits hits all the right spots. The Shakespeare Sarani dine-in has an ongoing summer cocktail promotion for all the 90s babies at heart. Take a walk down memory lane with the fruity flavours of the bubblegum of the era, Boomer (remember?), which is infused into vodka with parts of orange liqueur and lime. The drink is garnished with a toasted marshmallow... more fun in the sun!
@thesalthousekolkata/Instagram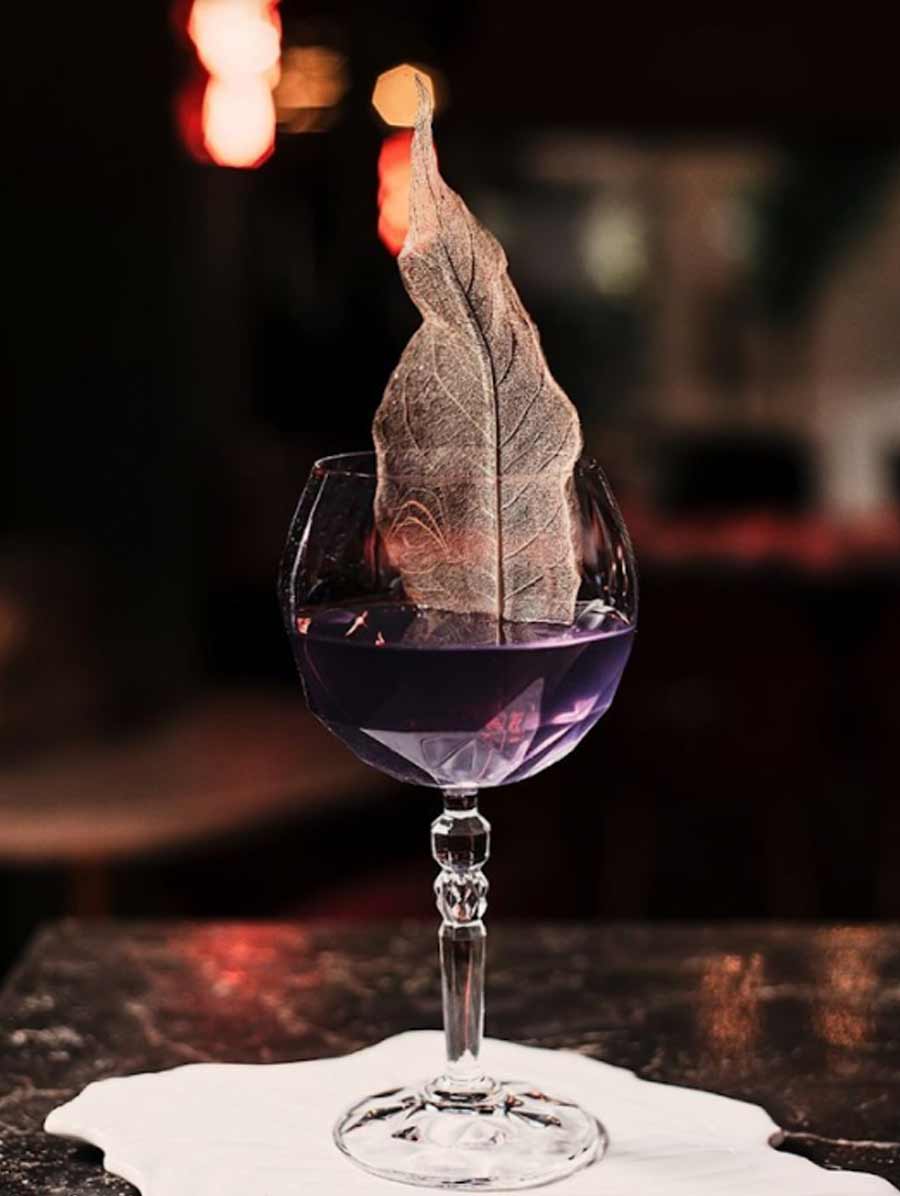 SHUKNO PATA AT FARZI CAFE: Fruity mix with floral headiness - this reinvented G&T is glam and gulp-able. The in-house concoction of berries and elderflower makes the clean taste of the gin stand out while the soda and tonic water add the right amount of bitterness to the drink. We love the skeletal leaf garnish!
@farzicafekolkata/Instagram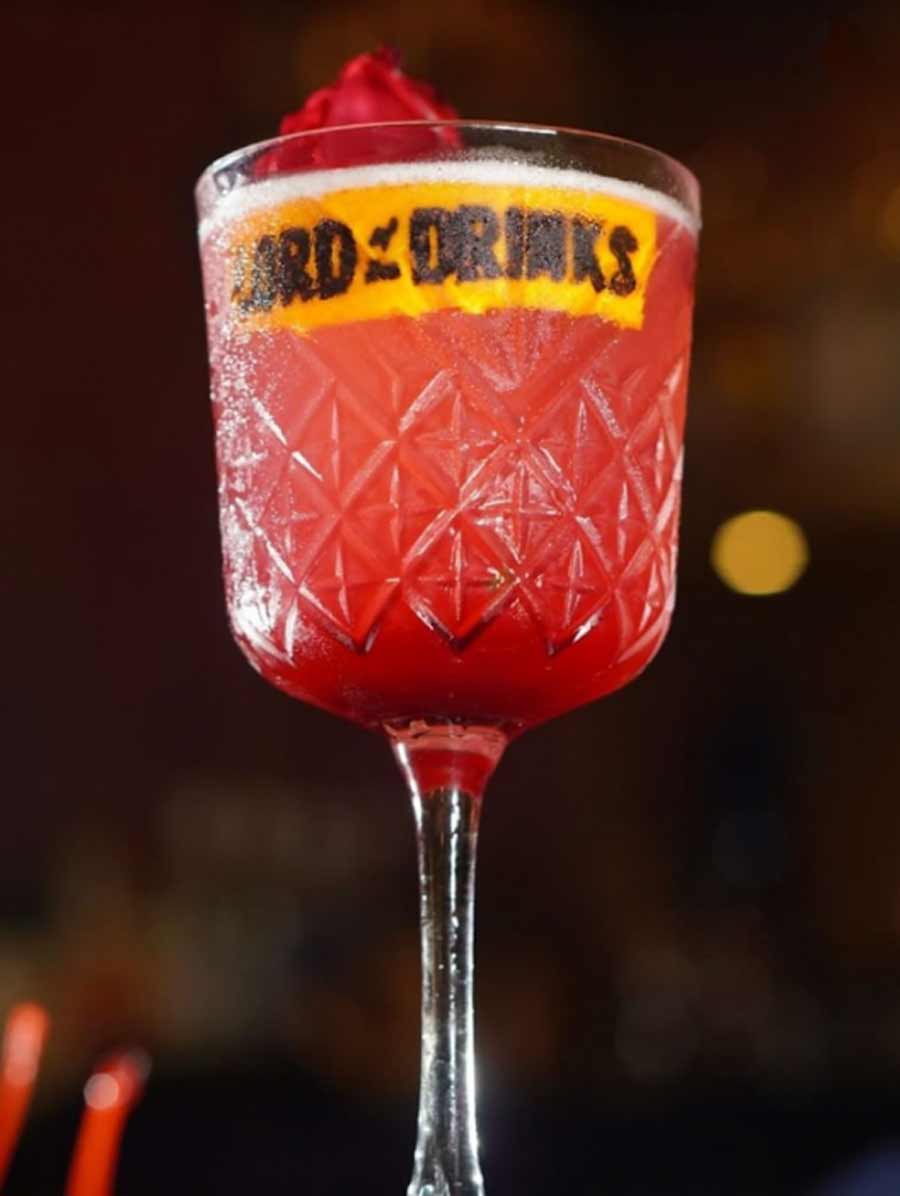 VERY BERRY LUCIOUS AT LORD OF THE DRINKS: Fuel your shopping spree at South City Mall with this sweet, tarty and boozy concoction. White rum is mixed with an in-house berry reduction which lends it a gorgeous pink tint. A dash of lemonade adds a citrusy note meeting the sweetness of the berries head-on
@lordofthedrinkskolkata/Instagram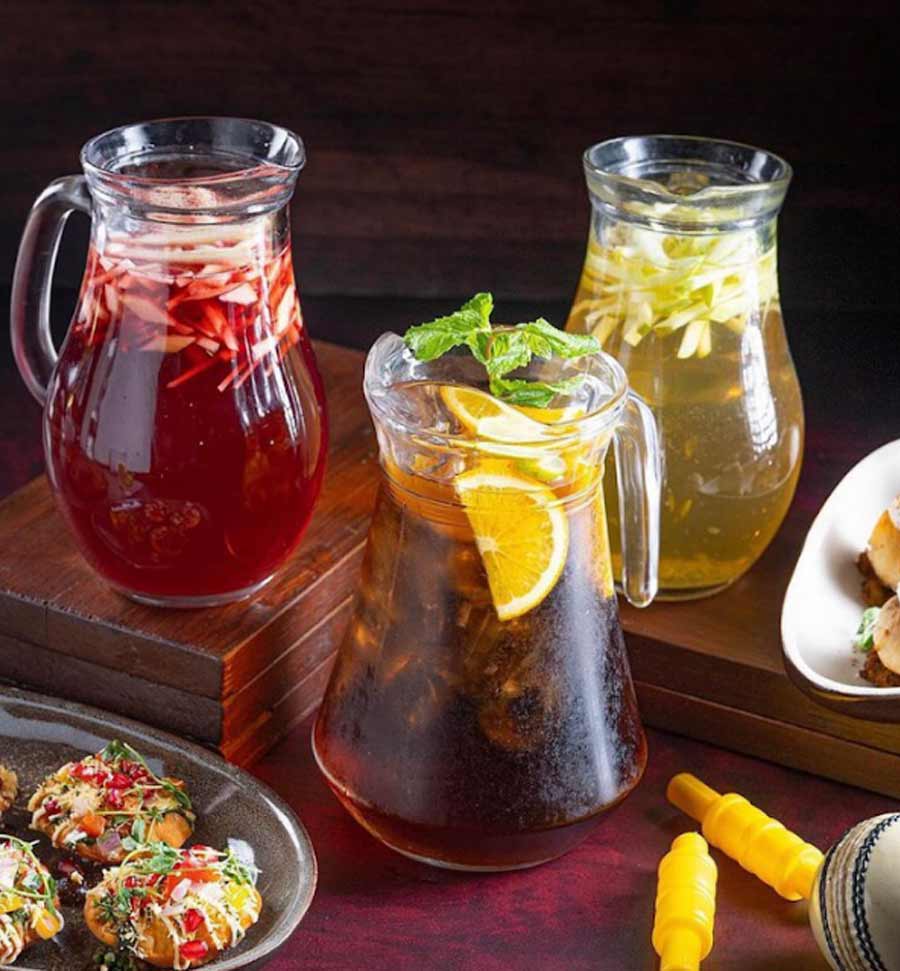 PITCHERS AT MONKEY BAR: One cocktail ain't enough to party the night away! Go all out with cocktail pitchers doing the rounds at the Camac Street gastropub. Pick from Copper Monkey, a whisky, orange juice and passion fruit mix, or the classic LIIT (no description required here!)
@monkeybarkol/Instagram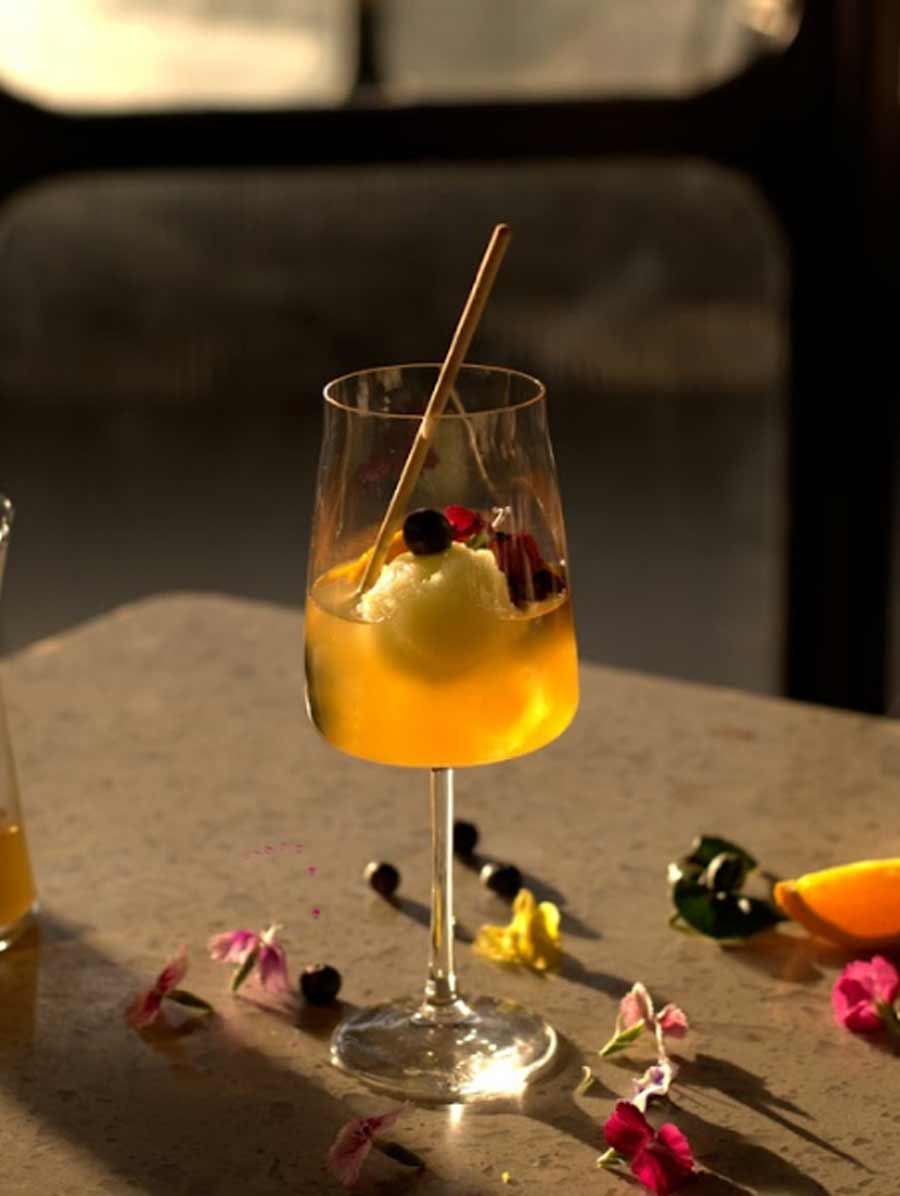 GREEN SUNSET FROM ONE8 COMMUNE: Sip on your favourite wine while savouring the taste of a sorbet. Signature Sauvignon blanc is flavoured with passion fruit and kaffir lime, the unique combination bringing a blend of sweet and sour to the lip. Served with fruity green apple sorbet, the Ho Chi Minh Sarani restobar backed by Virat Kohli, calls it a "grown-up's slushy". We agree :)
@one8.commune/instagram