Soft buttered buns, a perfectly seared patty, umami-lined rashes of fatty bacon, crunchy lettuce, a fried egg with a runny centre — should we go on? If you're having a #foodgasm reading this, you ae likely to fall in love with The Burger Shop's handcrafted burgers.
From the house of Calcutta Food Co. (catering to weddings, parties and events), The Burger Shop was started by Utsha Das and Rohan Sur as a cloud kitchen a year ago. On August 1, the brand complemented its presence with a cosy 12-seater dine-in space opposite Lake Mall.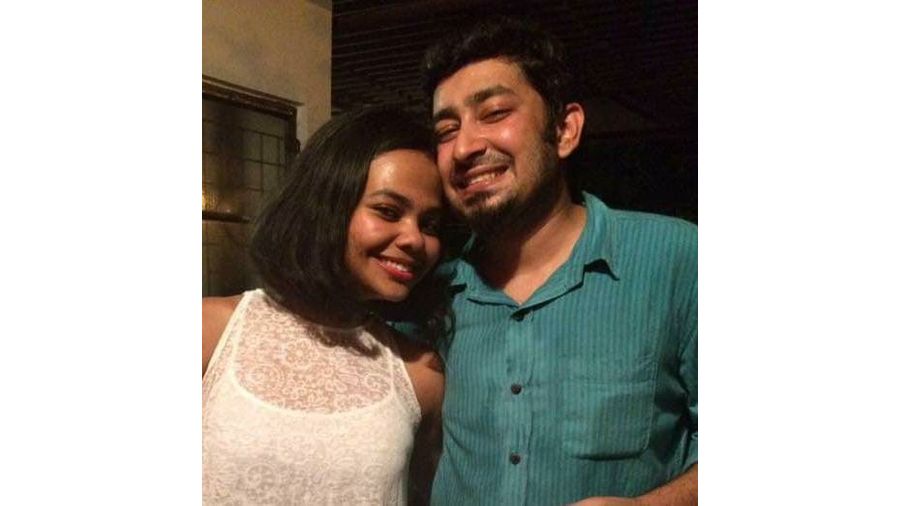 Utsha Das and Rohan Sur
The dine-in space has a minimalistic vibe. The chequered table linen adds to the old-school American diner vibe. The addition of small planters adds colour to the space, making it a great place for a date!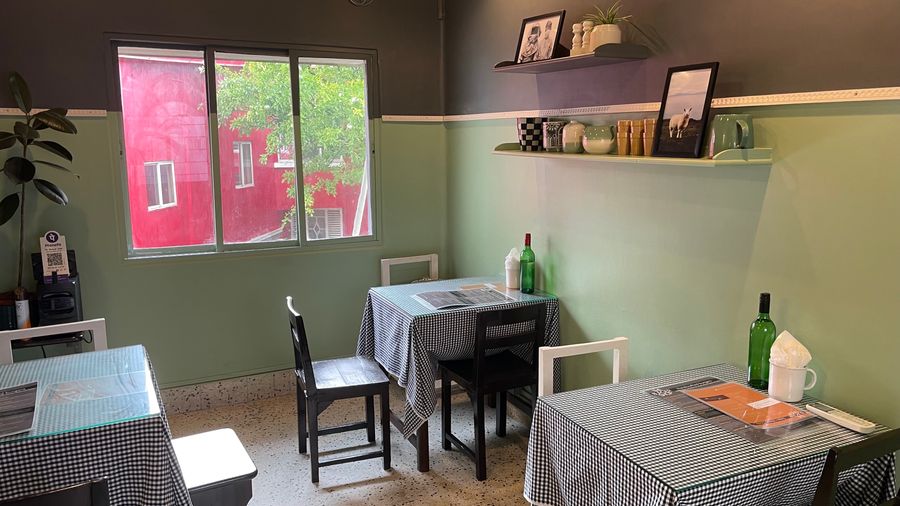 The interiors of the eatery
Making burgers with fresh ingredients is their USP, and for good reason too! With a choice between beef, pork and chicken for the burger patty, these burgers are OTT and totally Instagram-worthy.
"It's been a year now, and we figured that we wanted to take a step further and set up a dine-in for our customers, who've given us so much love. Another major reason for us to do this is because we eagerly want our patrons to try our food fresh out of the kitchen. It's just a different experience from getting it from a delivery bag," said Utsha.
Being ardent lovers of meaty burgers themselves, Rohan and Utsha started experimenting with recipes to create juicy burgers.
"We wanted to create old-school simple burgers with a focus on beef, because not many places in the city were doing that," said Rohan.
"Kolkata, as a market, had a gap for burgers that we wanted to fill. Being in the city, we realised that people love to eat meat, be it pork or beef. With customer feedback and trial and error, we devised a menu that we keep updating," added Utsha.
The Burger Shop has a baker who bakes all the buns, while also grinding the meat in-house to maintain a very specific meat-to-fat ratio that ensures the burgers are juicy.
"We want to offer a casual set-up for anyone willing to have some good burgers. It's really just a small diner with 12 chairs and smiling faces," said Utsha.
My Kolkata's picks
While there are over 20 different varieties of burgers and a number of sides, here are a few picks that you cannot miss out on:
Double Bacon Jalapeño Cheese Burger
This indulgent burger is served with a side of hand-cut fries. The patty is perfectly seared and the cheese clings to the meat. The slices of jalapeño add a tangy and spicy kick to the burger, which helps cut through the richness of the bacon. The lettuce and tomatoes add crunch and freshness. The filling is held together by soft burger buns. The best part? Their secret house sauce and the onion jam!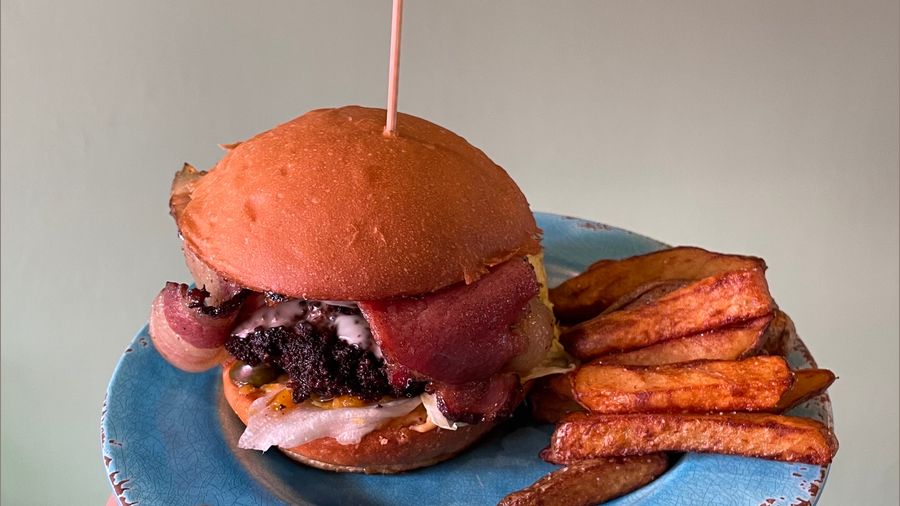 Honey Chilli Wings
If you love spicy and sweet, these wings help those flavours take flight. The crispy wings are slathered with honey chilli sauce, which has a subtle heat that hits you at the back of your throat, while the honey soothes it.
Smashed Burgers
Love a hefty wholesome burger? Don't skip this. Made with two smashed patties, which are grilled to perfection and two layers of melted cheddar, this is not a burger for the faint-hearted. The pickle and veggies make a much-needed addition to the burger, as does the sweet onion jam.
The Burger Shop has the option to B.Y.O.B. (Build Your Own Burger) too. You can add whatever toppings, patties and sauces you like. Try out their Surf and Turf Burger as well, if you like seafood along with your meat.
The Burger Shop is located at 69, Rash Behari Avenue, Kalighat, on the second floor of the Indian Bank building, opposite Lake Mall.
It is open from noon to 10.30pm everyday and delivery is available via Swiggy and Zomato. You can also order directly at 9830971331 and 9831031809.