You'd think that with the doom and gloom of heavy rainfall and a passing cyclone, my mind would wander someplace else, but somehow, the other day, I found myself asking the team: By Mocha, do they mean like Mocha'r Chop or the chocolate-infused coffee? The Bengali's and the Calcuttan's minds really are single-minded in that sense, because we always find a way of connecting any occasion, be it political, festive, religious, personal or even weather-related, back to something edible. So, here are some of my favourite deep-fried recommendations from across the city, and I know I'm not the only one with this craving. :)
Crispy Spring Rolls at Jimmy's Kitchen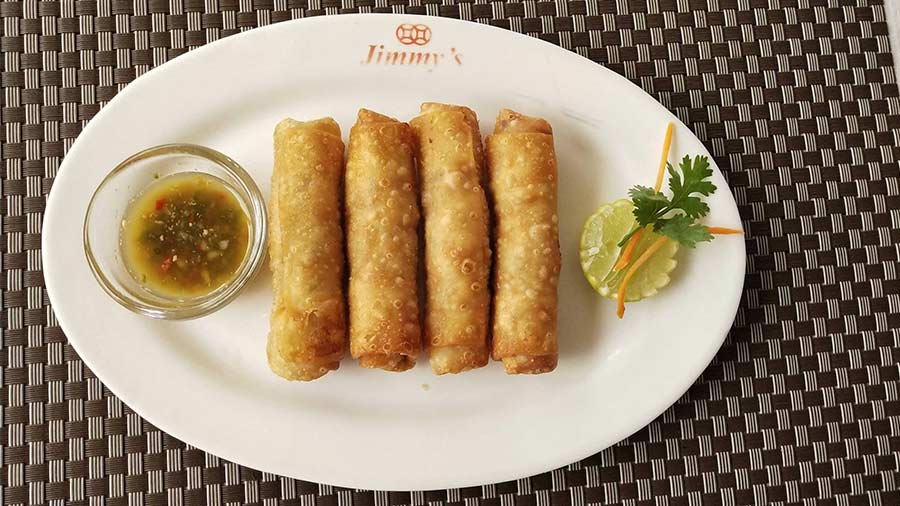 Jimmy's Kitchen/Zomato
Tucked away on the top left corner of the menu, in a tiny section called Dim Sum, lies some of the best Calcutta-Chinese telebhaja in town. In many ways, the items here, prawn balls, the crispy won-tons, the siu mai and pan-fried dumplings take me back to some of the best Tiretta breakfasts I had many years ago. But my favourite of the lot has got to be the spring rolls. The crunch on every bite rivals even the most dramatic Bruce Lee karate chop. And the pork-and-prawn stuffing is as juicy as one of Doma (Wang) di's famed momos. There's only one way to eat these spring rolls: by the dozen!
Ham & Cheese Squares at Hungry Tide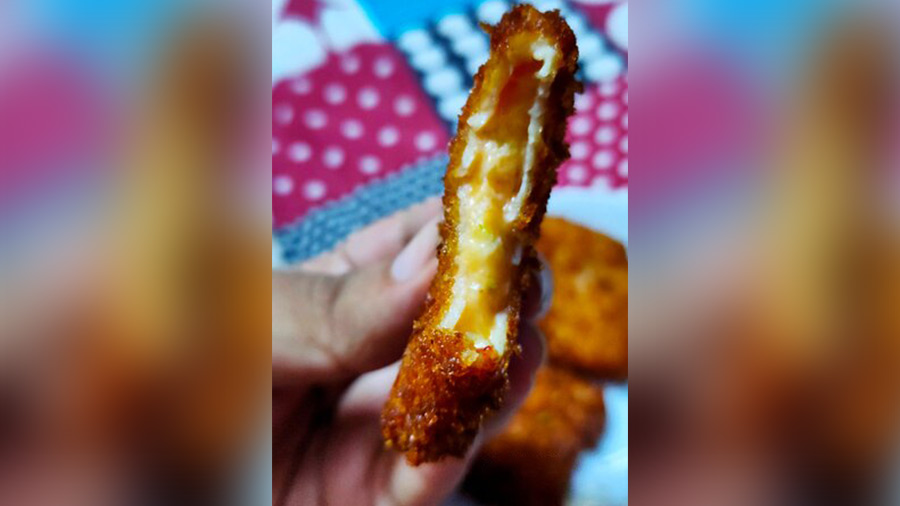 @FoodictedFellow/Tripadvisor
Ham, cheese and bread, it's a holy trifecta that almost never fails to comfort or satisfy cravings. And my favourite way of putting the three together had always been a heavily charred, pan-roasted in butter, grilled cheese. Then, one day, while scrolling through my timeline, I find out that my favourite sando shop (and every other kind of comfort food) across the street has another delicious creation that I was yet to discover. These bite parcels are first battered and then deep-fried like a meaty bread pakora. Every mouthful is a decadently gooey meat and cheese explosion. What's more is that they send you an even cheesier dipping sauce!
Chicken Wings at Burger King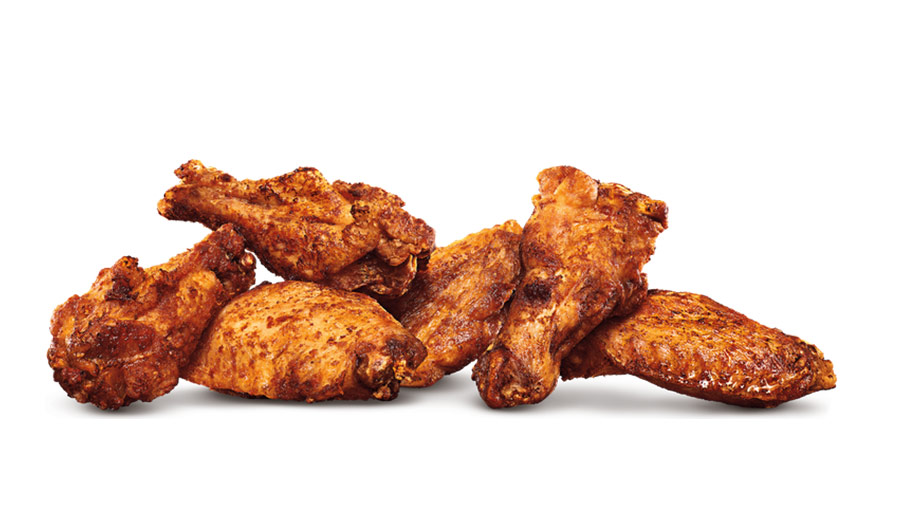 Burger King
Yes, I know, shocking coming from me, but they've always been my favourite QSR because they're the only ones to do mutton burgers. Mutton burgers that come quite close to my childhood favourites from Wimpy's and Nirula's in Delhi. And it's on one of these days, while placing an order for a whopper, that I discovered one more prep that also brings back even fonder memories. Call me white – but I always liked the KFC Original Recipe more. It reminded me of the fried chicken I used to eat whenever I visited my grand uncle's hotel during his work trips to Delhi. And then, KFC came in and it became his favourite place to take me. Now, my grand uncle and I, like our fried chicken to be well seasoned and juicy, but our hot sauce, always on the side and especially never in the marinade.
It's why we were always suspicious about Hot & Crispy. Then KFC went ahead and discontinued their Original Recipe, they even changed around the Zinger, and over time I kind of gave up on fried chicken. That was until I ordered the chicken wings at Burger King – all because of a Swiggy prompt. What caught my attention was that the batter on the thumbnail looked perfectly golden and not a vicious nuclear red. On taste, even after travel, they were crunchy, juicy (thus well brined) and well seasoned with a punch of pepper backed by a great chorus of savoury herbs and seasonings. All in all, each bite made me miss my grand uncle and every chicken dinner I had with him. Today, it's become a favourite chakna for the team and I during our post-work adda sessions.
The Prawn Cutlet at Allen Kitchen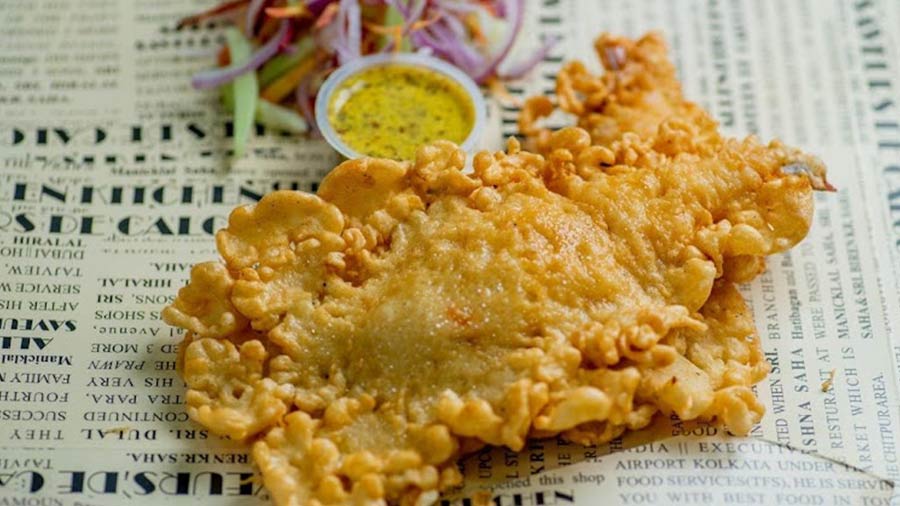 Allen Kitchen-Saveurs De Calcutta
In this case, I'm going to start with a disclaimer – that this is a personal column and not one of an objective food critic – and thus, strangely enough for me, the prawn cutlet at Allen is less about the chingri and all about that batter. Also, I don't think they skimp on the chingri. In fact, I like that butterflied, delicately thin yet al dente inside layer of prawn. But more than anything else, this plate has a particular kind of golden-brown crunch that my telebhaja dreams are made of. It's not too thick or thin, and has just that right amount of crispiness and colour. More importantly, there's absolutely no breadcrumbs. And every good cook knows that the more breadcrumbs you add to something the more likely it is to soak up oil or lose flavour. Lastly, they say the best singharas and luchis are always fried in ghee. Well, this iconic kitchen takes it up a notch and even fries their prawn cutlet in ghee. It's what gives the Allen batter that ultimate depth or golden-brown crunch – rich, nutty, caramelised and perfect to dunk in their house-made kasundi.
Fish Liver Gin at New Cathay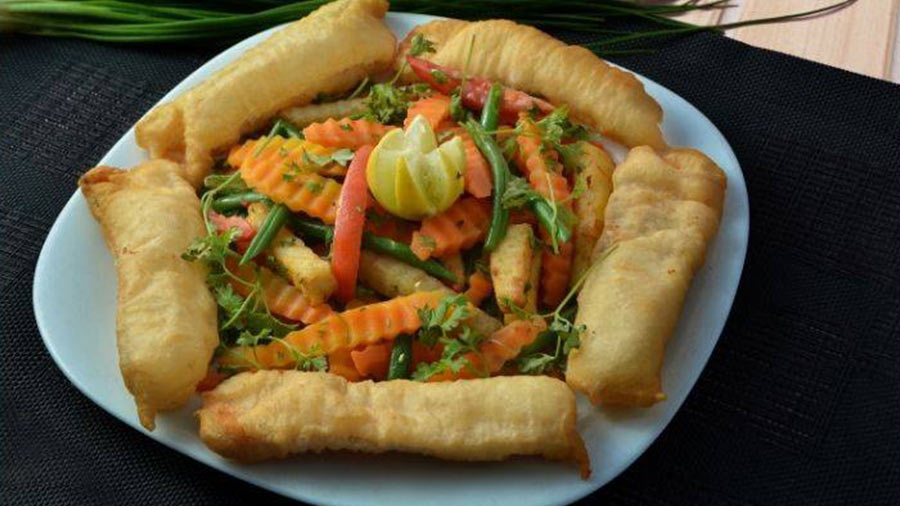 New Cathay Restaurant & Bar/Facebook
The Park Street area is still probably your best bet for old-school continental cuisine anywhere in the country right now. From Trincas to Oasis to Bengal Club, each kitchen and menu has a dish or two that I don't think is made better anywhere else in country, be it Colaba or Connaught Place. But my favourite bhaja among all the OG haunts was introduced to me by my partner-in-professional crime and dive-bar-hopping, Rewant – the Fish Liver Gin at New Cathay, just opposite the Oberoi Grand.
Let me start by saying that the servers there never take me seriously enough when I ask about the story behind the dish's name. So, if anyone can tell me, I owe them a meal at Sienna.
Talking about the dish itself, it clearly borrows from the longstanding history of Fish & Chip-pers across Britain. And in these shops, it's all about the batter – typically made with chilled soda water or beer, making for a far more textured and golden-brown crust and a very well protected, moist and flaky fish inside. And one bite into the batter-fried bhetki at New Cathay, you're pretty much transported straight to a British 'Chipper'. So why call it Liver Gin and Not Fish & Chips? Well, they replace the chips with perfectly paysanned (a seriously OG knife cut) vegetables that have been sautéed to just the right al dente texture with a kiss of Worcestershire and black pepper. This is most definitely my favourite fish fry in town. Also, the vegetables always help me feel better about ordering another round!
Mutton Tikia and Roomali from Royal Indian Hotel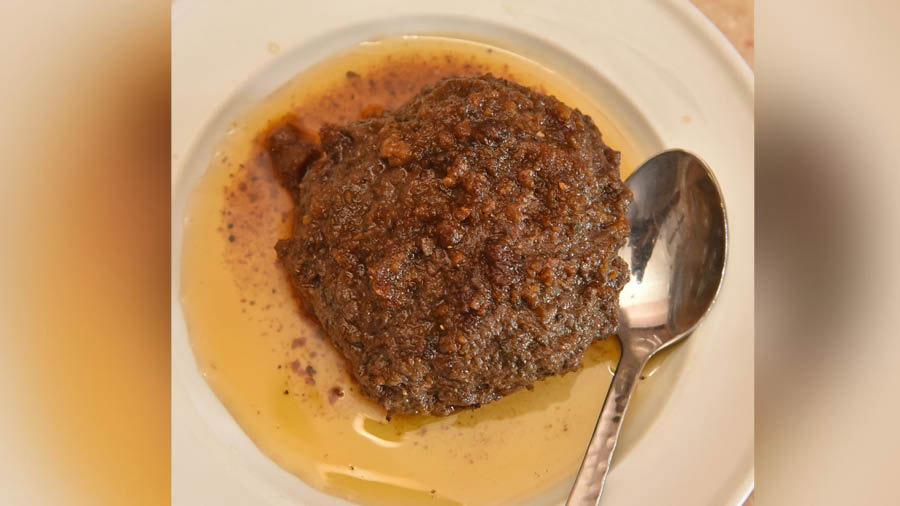 Suvendu Das
Yes, I know not technically telebhaja, but hear out my defence. At Royal, I've noticed that they cook their tikia in the same ginormous kadhai in which they slowly simmer their day's Mutton Chaap. There's also something different about the way they do their chaap; they don't cook it in a heavy, kewra-water bombed gravy. Instead they let marinated mutton slowly render and simmer away in its own chorbi (fat) all through the day. And that lake of chorbi is precisely what the tikia gently confits or simmers away in, slowly forming the tiniest hint of a crust, all while soaking in that spice-laced goodness. Mopped up a with freshly-made Roomali Roti, this meal is perfect for those rainy days when you're craving biryani or rezala, but not feeling like eating a huge dinner or lunch.
A copywriter by training, a Delhi-ite at heart and a probashi Bengali by blood, Auroni Mookerjee used to make ads for a living. A few years ago, he gave up his copywriter's job to cook and feed people full-time, and moved to the deliciously joyous city of Kolkata. Now, he is executive chef and head of the kitchen family at the Sienna Store & Cafe.