Last weekend — on December 16, 17 and 18 — Mangio, the fine-dine den in Alipore from the house of Kookie Jar, hosted chefs Giacomo Zezza and Emanuele Cozzo, who served up an authentic meal for Italian food lovers in the city. Giacomo and Emanuele are the pillars behind acclaimed European star bistro Ri.One, and have been working together for almost a decade, whipping up the most exquisite Italian fare.
"We wanted to bring an authentic Italian experience to Kolkatans, especially those who are a part of our Kookie Jar community. Both Lovey (Puja's sister and co-owner of Kookie Jar) and I are foodies who love to travel. We met Emanuele through a friend of ours and we fell in love with his food," said Puja Kapur, co-owner of Manjio. 
My Kolkata had a sit-down chat with the two culinary experts (while wolfing down the most beautiful Pomodoro pasta). Edited excerpts from the conversation…
My Kolkata: Give us a low down on the #MichelinMealAtMangio
Giacomo and Emanuele: At #MichelinMealAtMangio, we recreated everything that our restaurant in Italy is about. Back home, we use 'ingredients from kilometre zero', which are basically local ingredients. We're doing that here too. We've brought the cheese from Italy, but every other ingredient is local. We specialise in reproducing home food in a gourmet style. So, everything that we're serving has very homely, comforting flavours, but we've added a five-star touch to it.
What was the most special item on the menu, the one closest to your hearts?
The Pomodoro pasta, by far. Traditionally, the chicken Pomodoro pasta is red in colour, but we make it using green tomato soup and white pasta that has all the same flavours, but looks completely different. It also has basil and halved cherry tomatoes, which is essential to keep the authenticity of the Italian dish intact.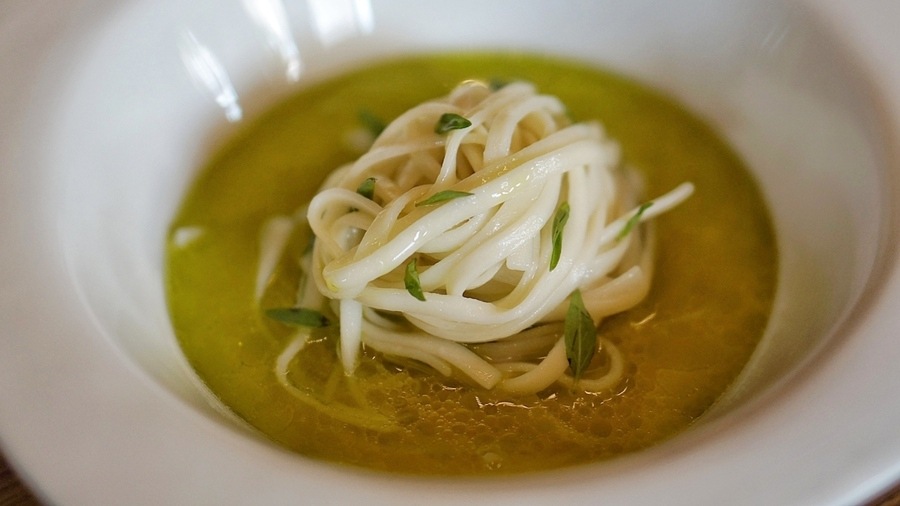 Pomodoro pasta — a home-style pasta recreated to meet gourmet standards
What are three things a die-hard Italian food lover should know about the cuisine?
Pineapples do not go on pizzas!
Cream is only for desserts
Italian food does not use as much garlic, onions and mushrooms as the world believes we do
Are there any unique aspects of the cuisine to look out for?
Italian food has a lot of Mediterranean flavours, which are always mild — they're never overpowering. The hallmark of authentic Italian food is the incorporation of basil, tomato and parmesan in the right ratios — this makes it well-flavoured.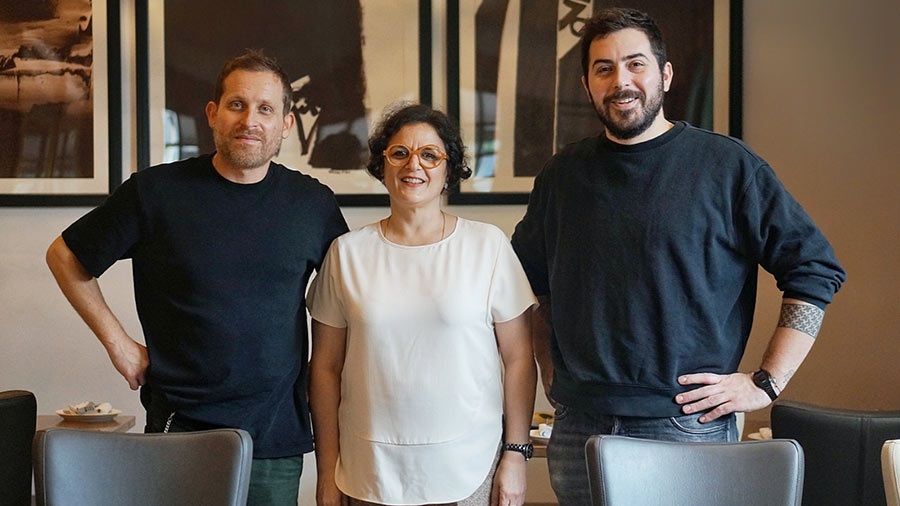 Chefs Emanuele Cozzo and Giacomo Zezza with Puja Kapur
If there is one Italian dish everyone must eat, what would it be?
Pizza!
What's your favourite Indian dish so far?
We can't choose one, but definitely all the south Indian food we've eaten — from idli and vadas to dosa, uttapam and sambar. We went for breakfast at Rao's Udipi Home and it was fantastic.