The comfort of a familiar brand and a frequented address. The experience of eating familiar Chinese cuisine in an upscale ambience. And the assurance of a quality meal that tastes as good every time. Mainland China by Speciality Restaurants has carved a special place in every Kolkatan's heart in the last 29 years.
This year, the brand sees its biggest facelift. Along with changes in presentation, staff uniforms and logo, Mainland China has introduced over 40 new menu items across its 23 India outlets. 
"We had to keep a good mix of old favourites and new additions. Though our clientele is rapidly evolving, they return for that 'classic taste' of Mainland China," said Indraneel Bhattacharya, executive chef. 
The Mainland China menu now packs in 120 dishes — 80 classics and 40 new additions. It includes dishes like Asparagus Jasmine Fried Rice, Wok-tossed Noodles with Lobster and Yellow Bean, Sichuan-style Hot Pot Vegetables and Hong Kong Fried Noodles.
Pause to take a breath because there's more! Truffle Lobster Dumplings, Blue Pea and Spicy Asparagus Dumplings, Turnip Cake Salt and Pepper along with a Java Grilled Bhekti are some of the other fresh serves.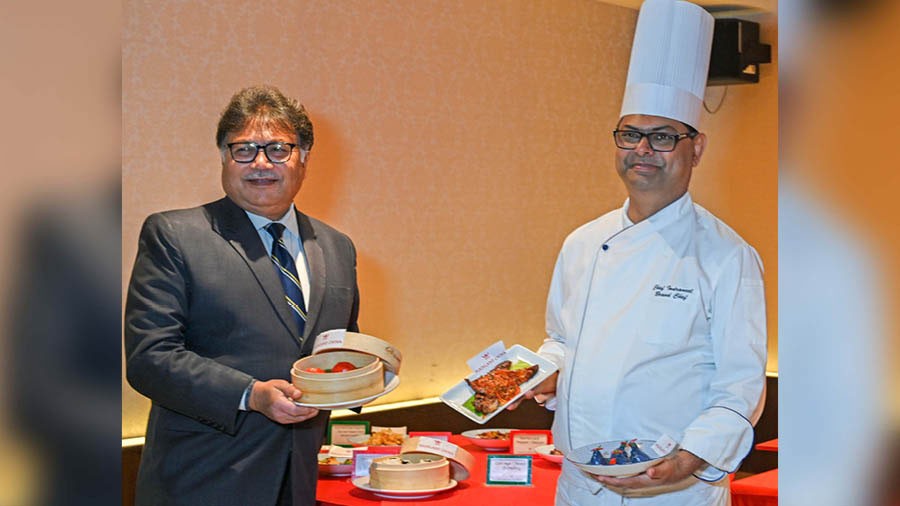 Debashish Ghosh, general manager of Speciality Restaurants, and Indraneel Bhattacharya, executive chef
"Everyone loves the signature dishes of Mainland China, but tastes keep evolving and it is important to change the palate. We don't want things to get monotonous, so special menus are a part of our experimentation. This time, the addition of 40 new items — the largest addition till date — was to adhere to the need to change," said Debashish Ghosh, general manager, Speciality Restaurants.
The brand has undergone a logo change, too. Previously the logo had the name of the restaurant, now, it has an icon which is inspired by the traditional shape of pagodas across Asia.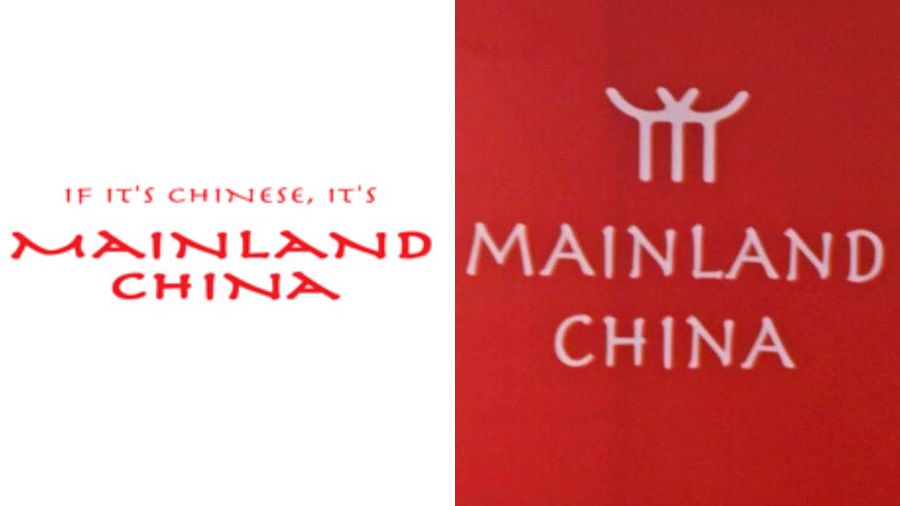 The previous logo of Mainland China and (right) the new design
Other changes can be seen in the presentation of the dishes and the crockery. From the introduction of the noodle boat and the clay pot to bamboo baskets for individual servings of dim sums, the brand sticks to its philosophy of serving five-star food at a three-star price.
The new menu is available all across India in all Mainland China outlets. In Kolkata, visit Mainland China at Gurusaday Road, South City Mall and Silver Spring Complex for a taste of the new.