Vietnamese Food
In pictures: From Pho to Egg Coffee — what to eat on your Vietnam holiday
With its unique and flavourful offerings, Vietnamese food pleases every palate, plus there's always beer!
By
Aatreyee Mohanta
| Published 30.03.23, 04:52 PM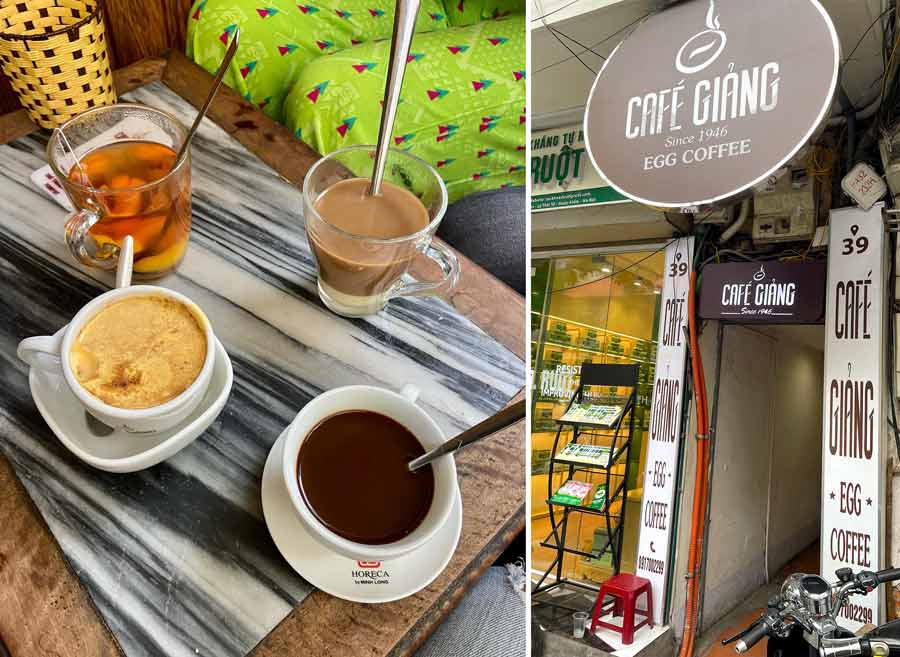 Egg Coffee at Cafe Giang: Serving coffee since 1946, Cafe Giang (39 P. Nguyễn Hữu Huân, Lý Thái Tổ, Hoàn Kiếm) is attributed to having created the famous and unique concoction, Vietnamese Egg Coffee. This strong cuppa is made with egg yolk frothed with condensed milk and poured on top of a shot of bitter aromatic espresso. Served hot or cold, this drink has a hint of sweetness and packs a caffeinated punch with every sip. Snack on sunflower seeds while you enjoy the coffee — as the locals do. You can also pick their coffee with condensed milk and the peach hot tea, which is served with a slice of fruit in the cuppa, and is fruity, floral and soothing
All images by Aatreyee Mohanta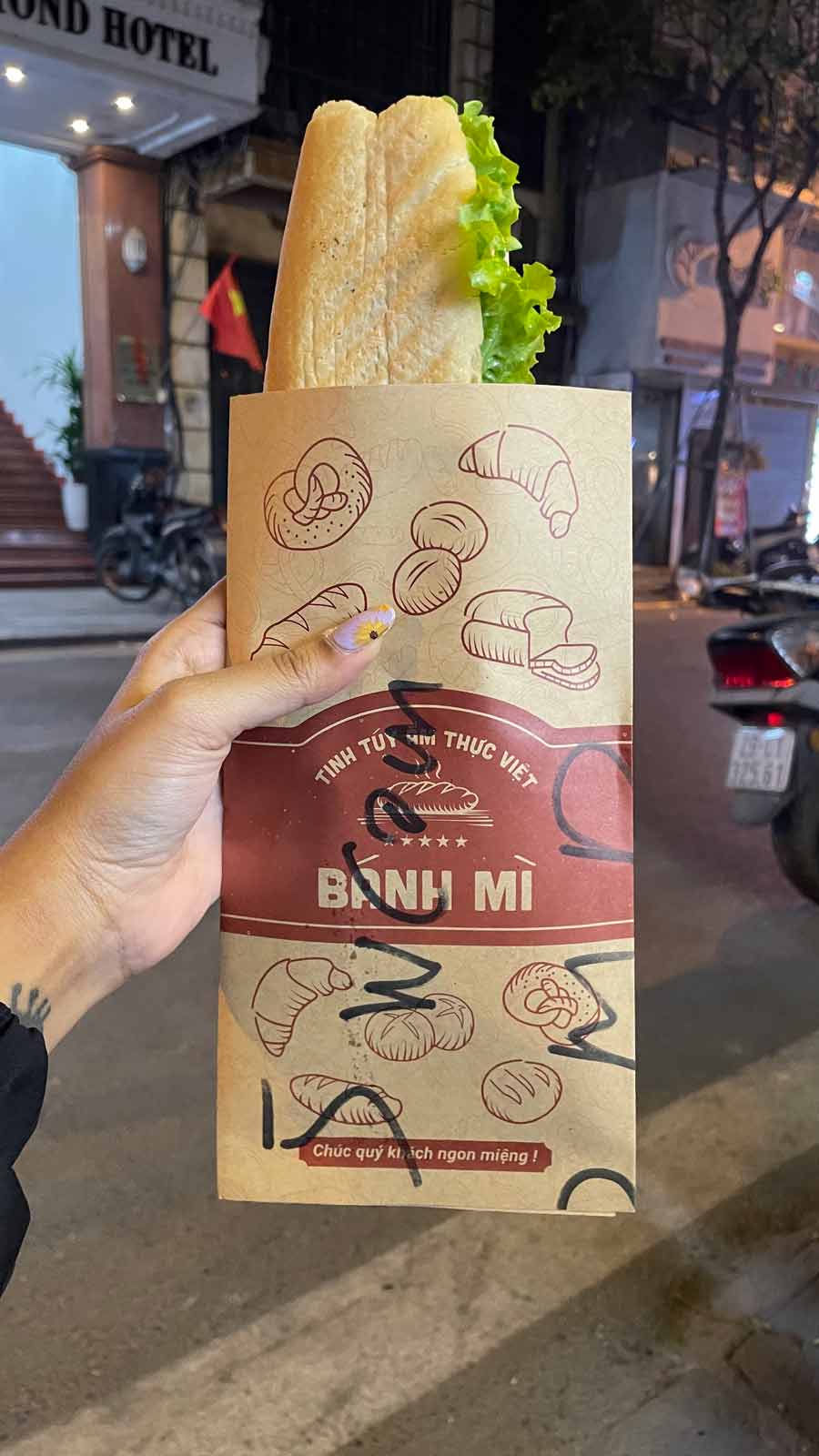 Banh Mi: How can any trip to Vietnam be complete without enjoying a Banh Mi on the sidewalk? The well-known Vietnamese sandwich is truly a reflection of lingering French traditions of the country. A crisp baguette, slathered with butter, mayo or even soya sauce, sandwiches a variety of fillings like roast pork, grilled beef, eggs and even pâté, along with lettuce, pickled vegetables, chillies, and lots of fresh herbs, creating a light but filling meal you can enjoy on the go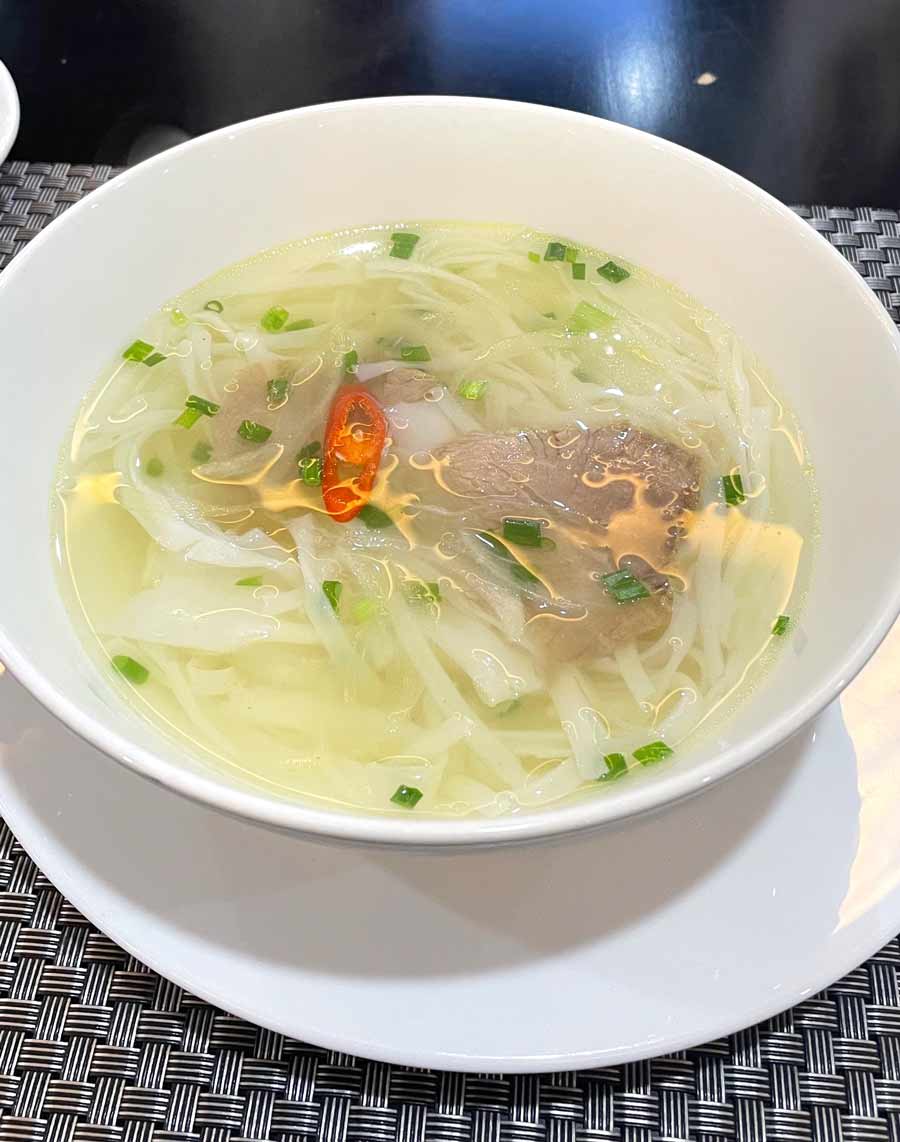 A steaming bowl of Pho: Pronounced 'phuh', this noodle soup is Vietnam's national dish and for good reason too! Cooked in a beef-bone broth with a hint of star anise, the soup is unusually light and aromatic. The clear broth is served with chewy boiled rice noodles and thinly sliced beef. The broth is undoubtedly the hero of the show, warming you up with every sip. Add fresh herbs to the mix along with some of the spicy red chillies and soya sauce, and your hunger pangs and taste buds will surely be satisfied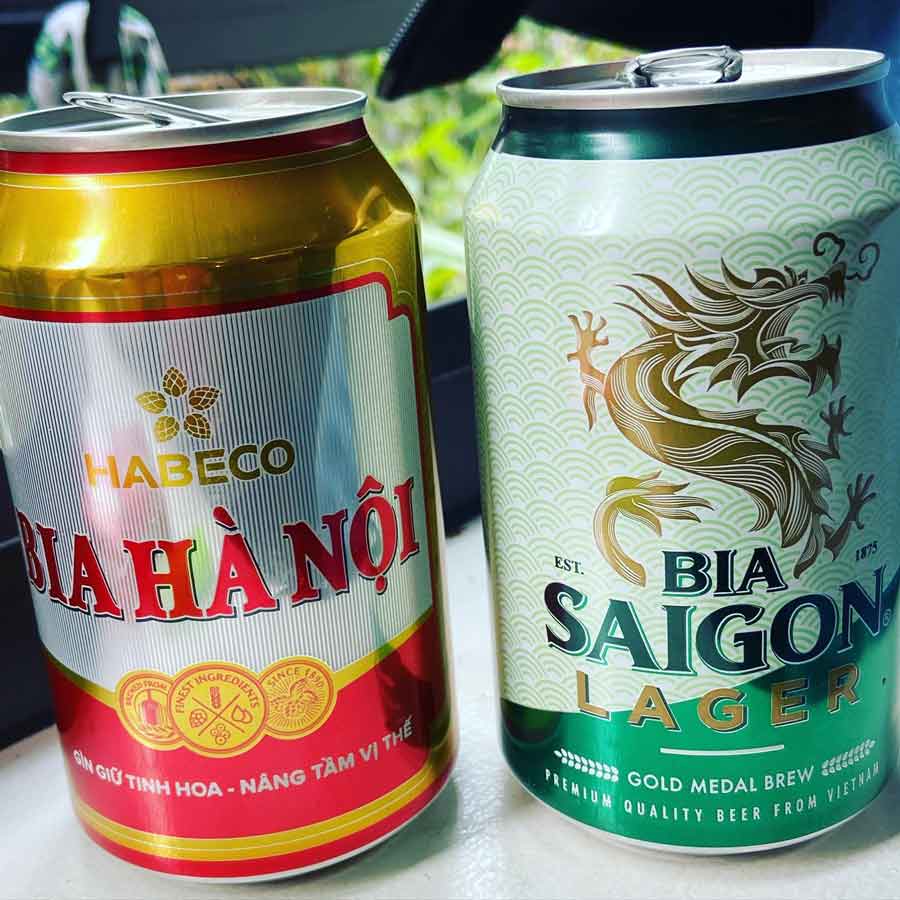 Local beer: Vietnam loves its beer. Named after their old and new capitals, the Hanoi and Saigon brands are widely available all over the country. From departmental stores to restaurants, during meal times everyone is found sipping on these beers. Both low in alcohol content, Hanoi has a more malty flavour while Saigon is sweeter and crisp. If you're lucky, you could even get your hands on their local draught beer, Bia Hoi, which is fruity, fresh and best enjoyed chilled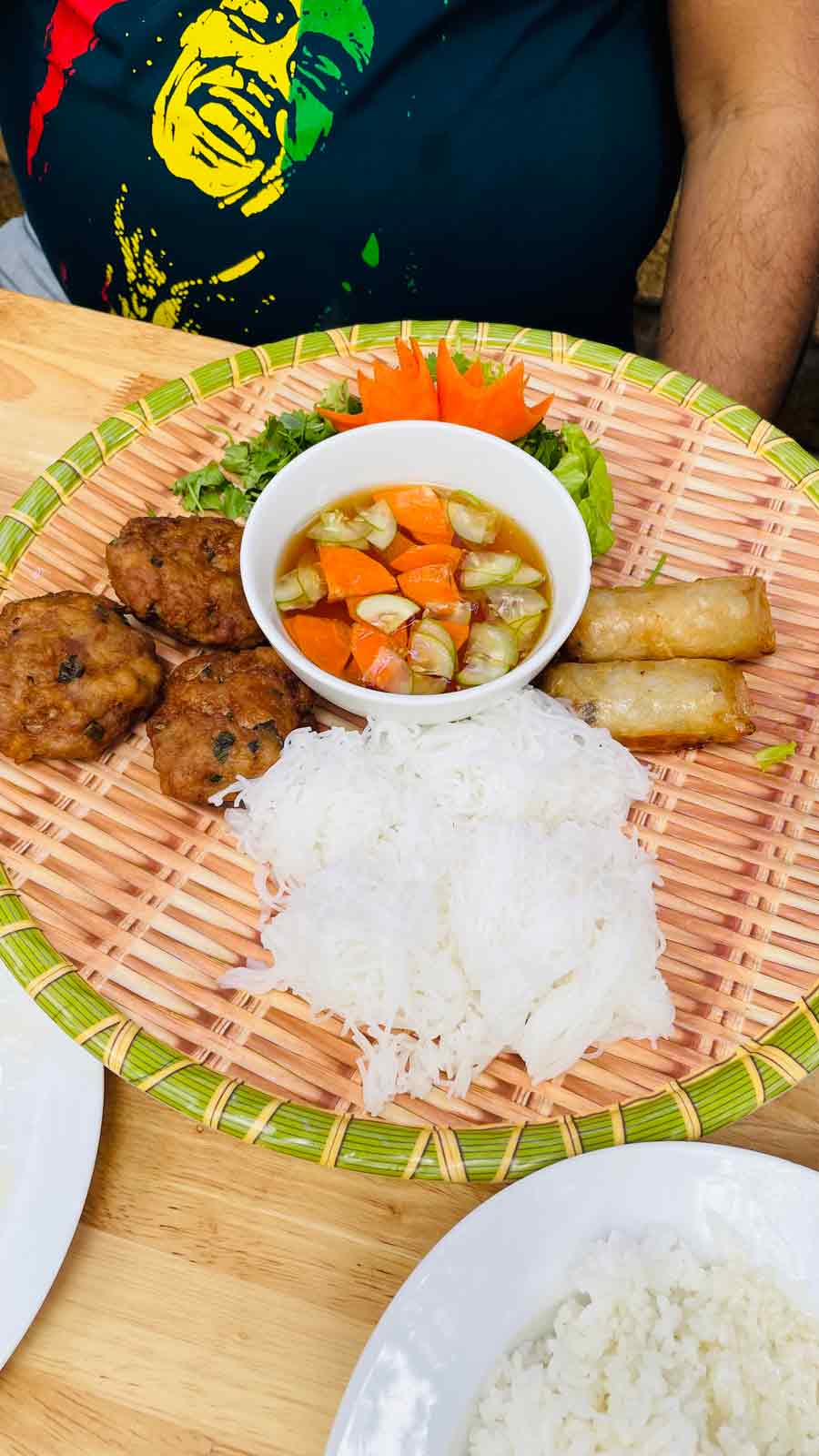 Bun Cha: This gorgeous platter, believed to have originated in Hanoi, is one of the most popular dishes to try in Vietnam. Traditionally, Bun Cha features grilled pork meatballs along with rice noodles, topped with lots of fresh herbs and a dipping sauce on the side. Sometimes, it also has deep-fried spring rolls (in image). The cold or lukewarm noodles it is served with makes this more of a salad than a dish. The combination of the cold noodles, hot meatballs and sweet-salty-tangy dipping sauce is one of a kind. The sauce is made with a base of fish sauce with chillies and you drizzle some soya sauce for an umami-infused kick!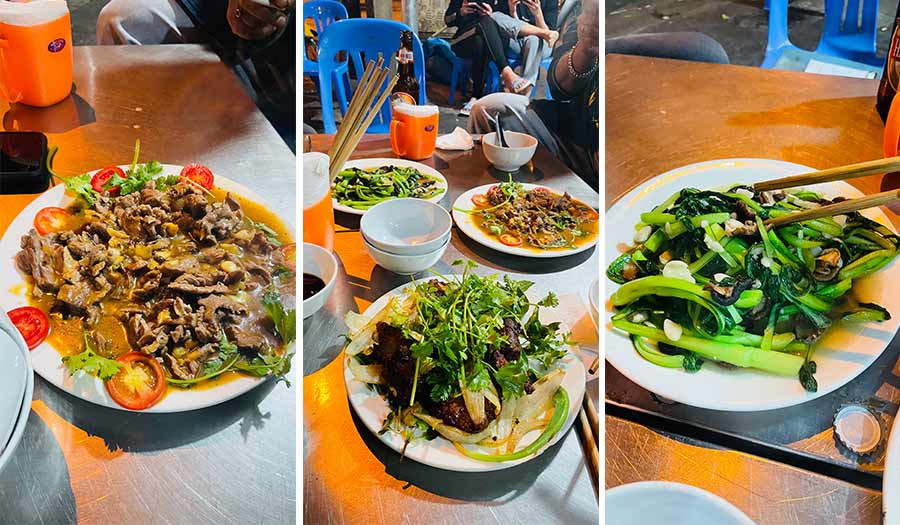 Stir fries on the sidewalk: The Old Quarter of Hanoi is dotted with eateries around every corner. With low-seating stools and tables laid out on the sidewalks, you absolutely cannot miss out on the stir-fries and grilled foods. From (left) stir-fried beef with mushrooms to (right) stir-fried greens, every dish is delicious, especially when paired with a side of sticky rice. The beef is tender while the (centre) roasted pork short ribs are juicy and fall off the bone with no resistance. Ask for a topping of fresh herbs, if not given already, and order a beer to sip on — you've got a pocket-friendly dinner worth remembering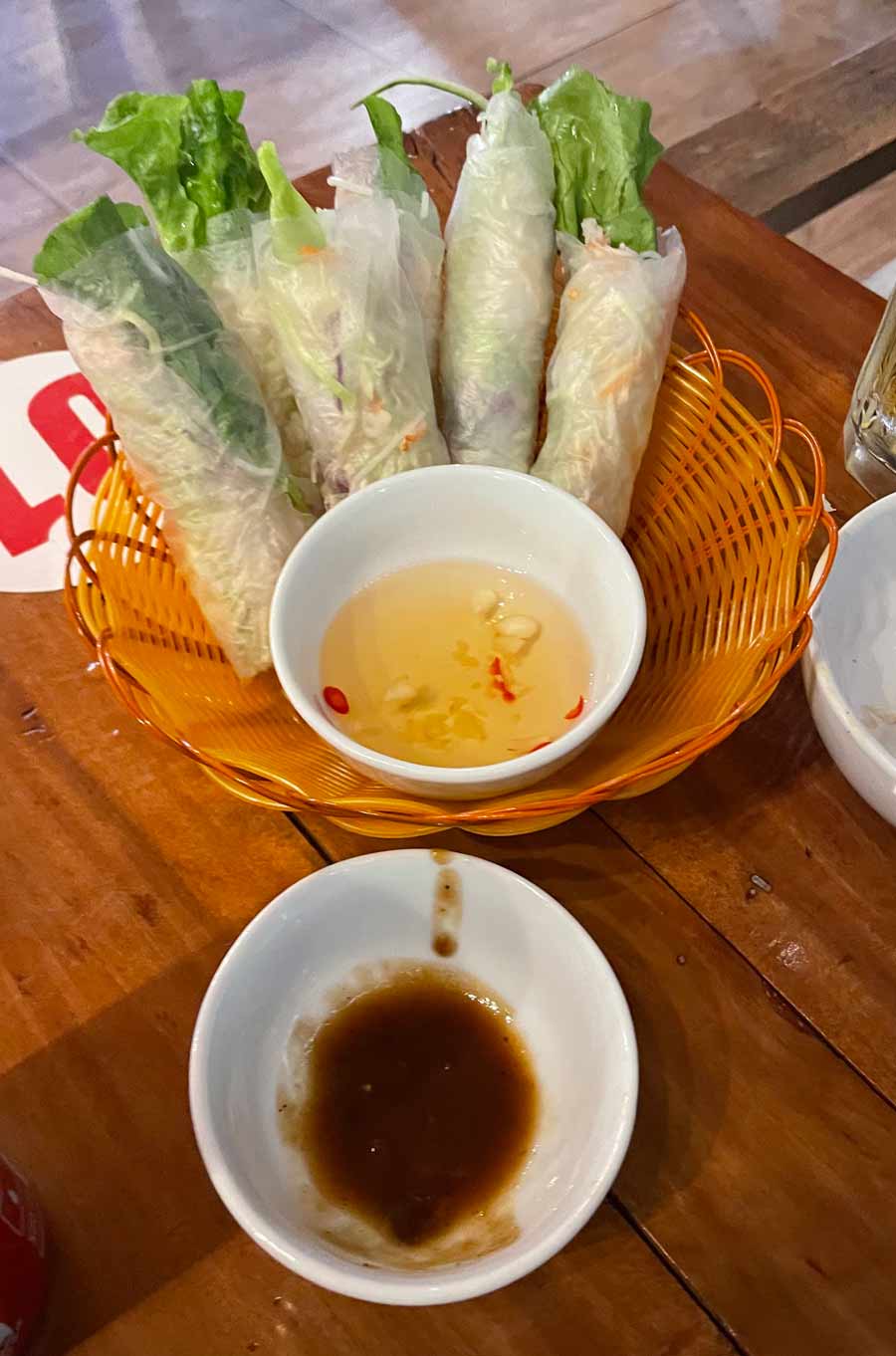 Vietnamese Spring Rolls: Refreshing and crunchy, these spring rolls are a perfect snack. From vegetarian options like pickled carrots, bean sprouts, cucumber and noodles, to non-vegetarian options like meat and shrimp, these soft rice-paper wrapped rolls taste best when dipped into the sauce — a mix of fish and soya sauce. The flavours are clean, fresh and the tangy-salty umami sauce makes it impossible to stop after you've tasted one.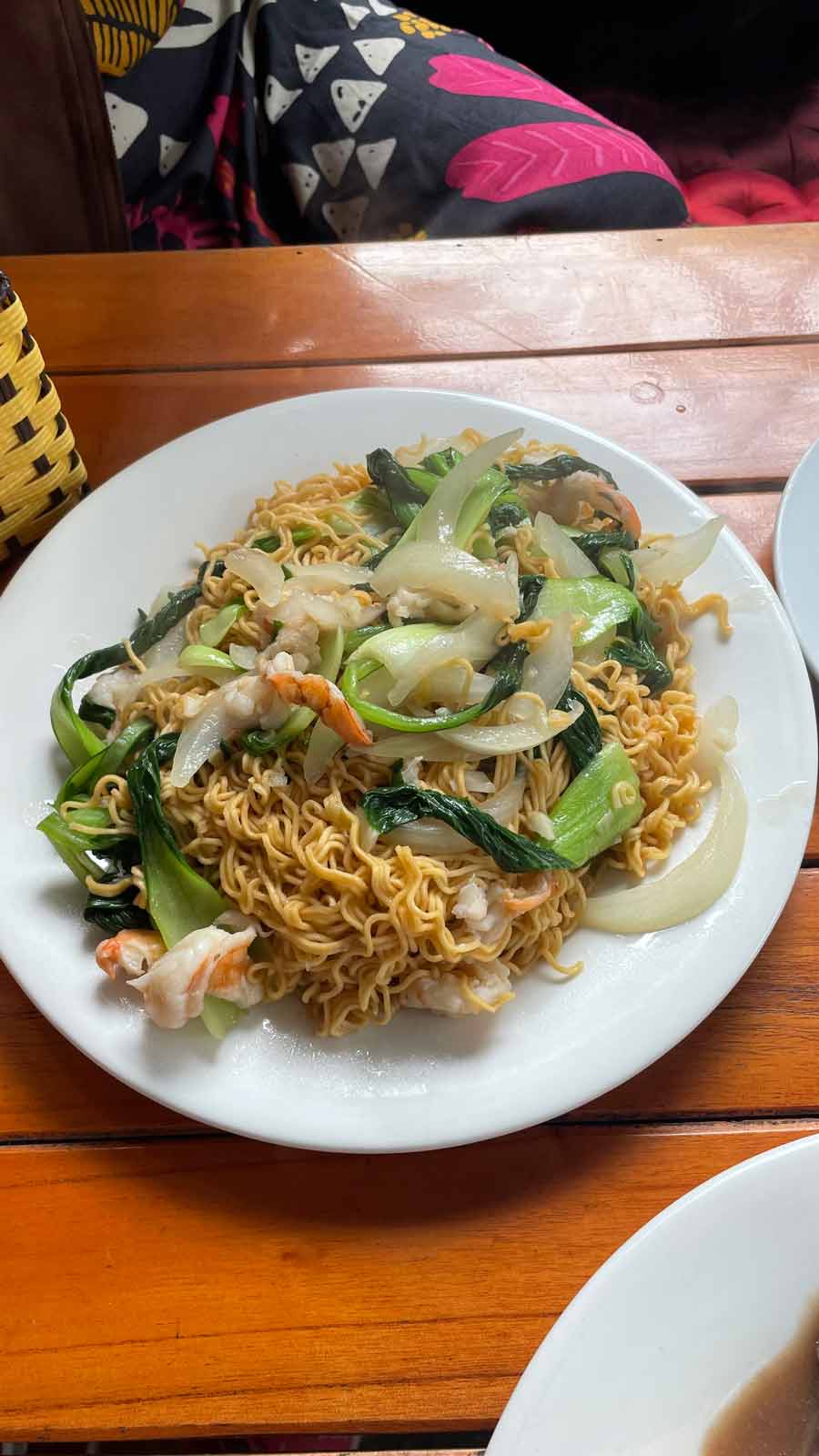 Stir-fried noodles: These stir-fried noodles are unlike any other you've had. The ramen-like egg noodles are chewy and bouncy while having a slightly crispy texture. Don't miss out on getting the seafood version packed with prawns, squid and even fish along with bok choy and white onions. Add some Vietnamese sweet chilli sauce to the mix for maximum flavour