After Nagerbazar, Behala, and Serampore, Shanghai Flavours of China Town, has now opened in Salt Lake. The interiors as well as overall look and feel of the new outlet is similar to its other counterparts, with a keen focus on Oriental details. The menu has a wide range of authentic Chinese dishes as well as some from the wider Southeast Asian countries. The Telegraph dropped by.
What: Shanghai Flavours of China Town
Where: BF-179, Sector 1, Salt Lake
Timings: Noon-11pm
Meal for two: Rs 1,000-plus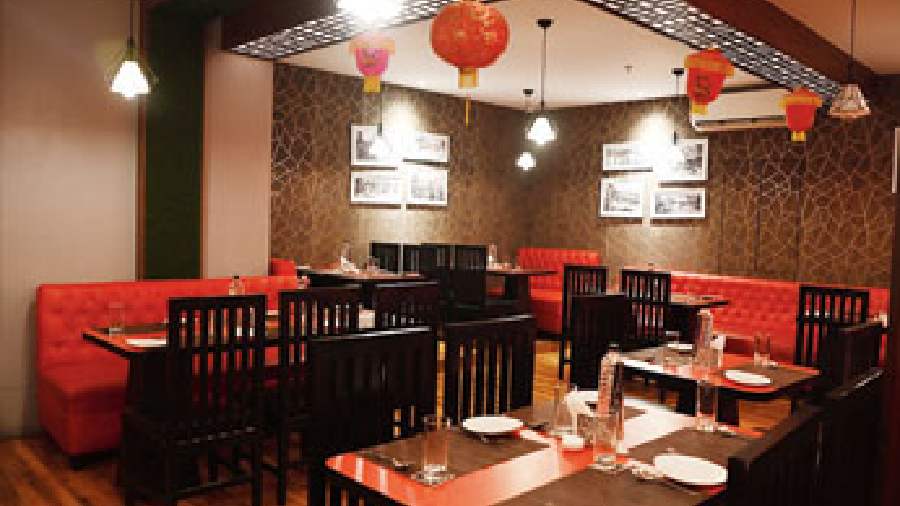 The interiors have the key elements of Chinese design elements and is spacious which reflects a sense of harmony in Chinese history, with warm red colours on walls. The oriental furniture and Chinese lanterns adds to the vibe
The Telgraph liked...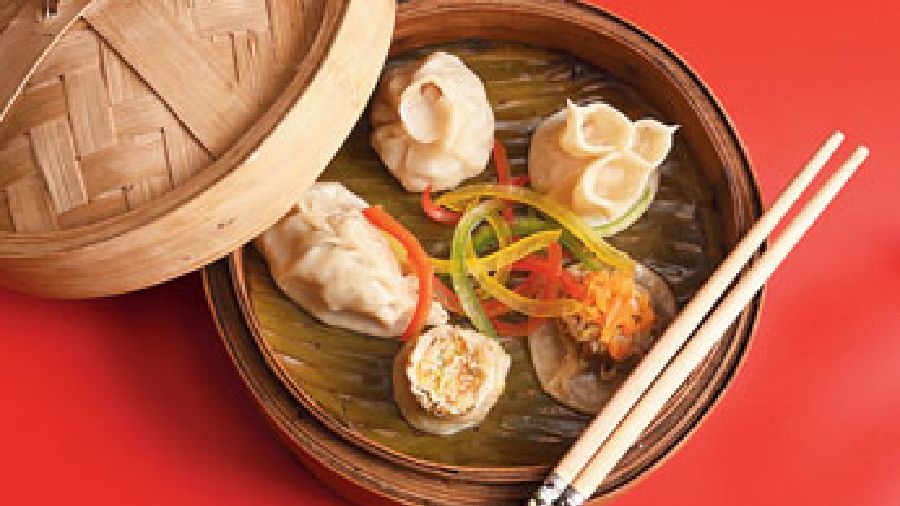 Assorted Dimsums come in different shapes and have stuffing like prawn, chicken and vegetables and is served with chilli garlic sauce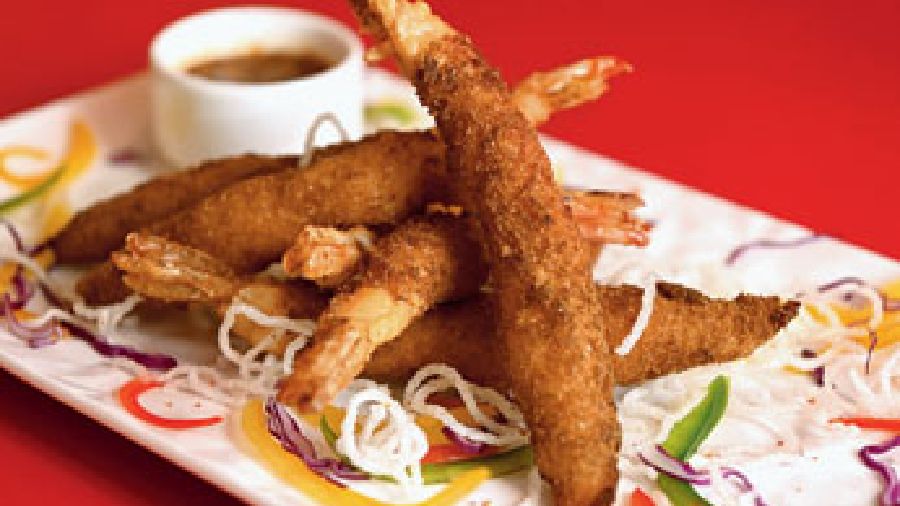 Made with Japanese panko crumb,crispy on the outside and soft inside, Evi Fry Prawns is served with homemade sweet chilli sauce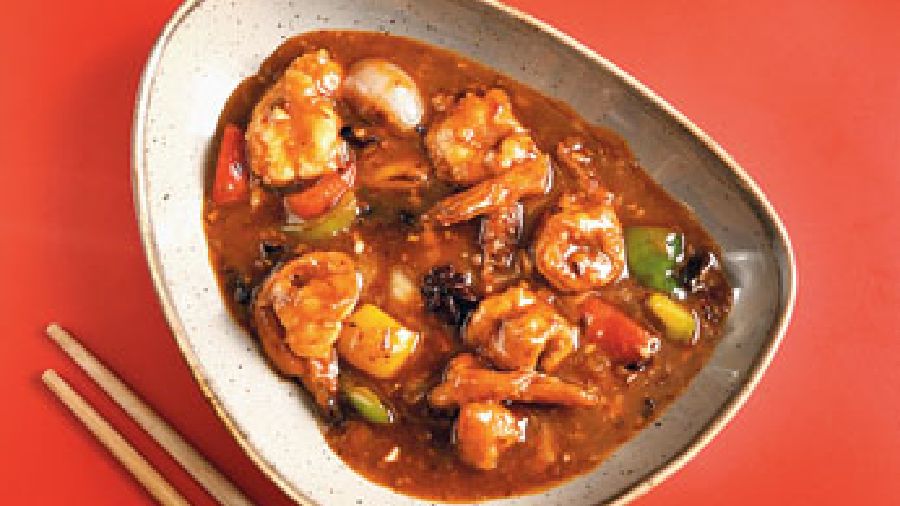 Gong Bao Prawns which is slightly spicy, has a star anise flavour, and is made with cashew, onion and capsicum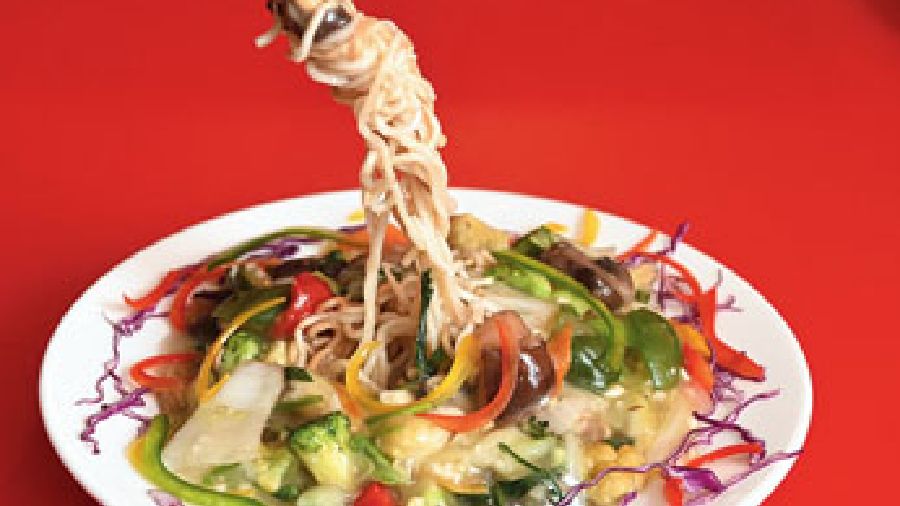 Tangra style pan-fried Cantonese noodles with assorted veggies is filling and has crispy noodles and crunchy veggies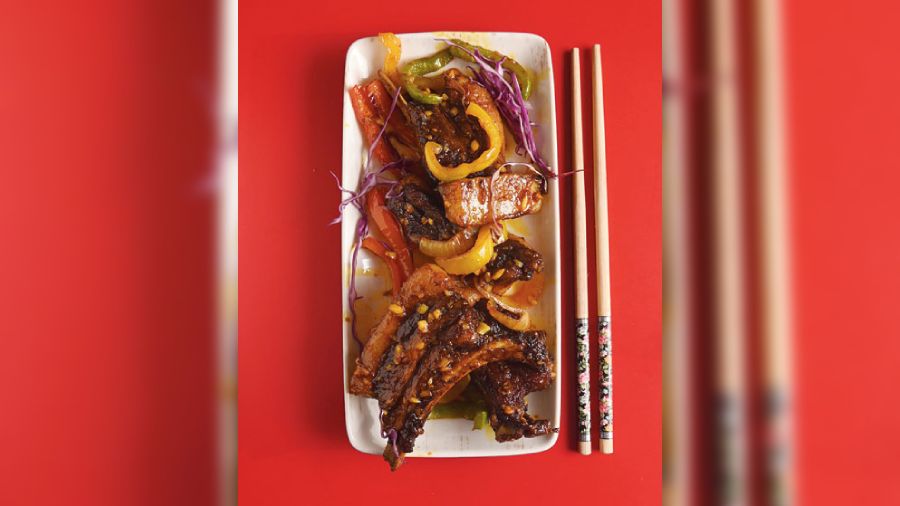 Singapore style Pork Ribs is made with chilli oil, garlic and pepper and makes for a great starter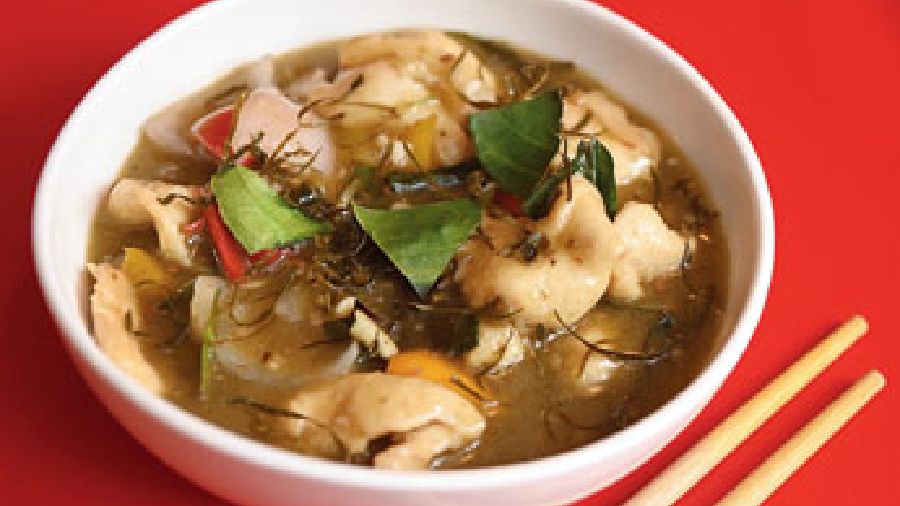 The must-try Ayan Hijau, is a spicy chicken dish slow cooked in green pepper sauce with gondhoraj lemon for fragrance.
Pictures: B. Halder