Looking to try some atypical dishes, all the way from Lebanon? M Bar Kitchen & Cocktails has got you covered! With the launch of their brand new Marhaba menu, which is centred around the highly flavourful and rich cuisine of Lebanon, Calcuttans are in treat for a gastronomic delight. This food festival at M Bar is the first of its kind and will be held till the end of December. There is an array of vegetarian delicacies to surprise your palate such as falafel, labneh, baba ghanoush, feta baklava and many more.
t2 sampled a few dishes from the menu.
"Fusing Arabic flavours with the textures of Mediterranean cuisine, Lebanese food is an experience in itself. Moreover, introducing its vegetarian counterparts has been an interesting challenge. This is a great opportunity for the city to try some real good Lebanese delicacies along with the festive vibes. We have planned Sufi nights and much more, giving Marhaba the real essence," said Virun Mimani and Aditya Mehta, owners of M Bar Kitchen.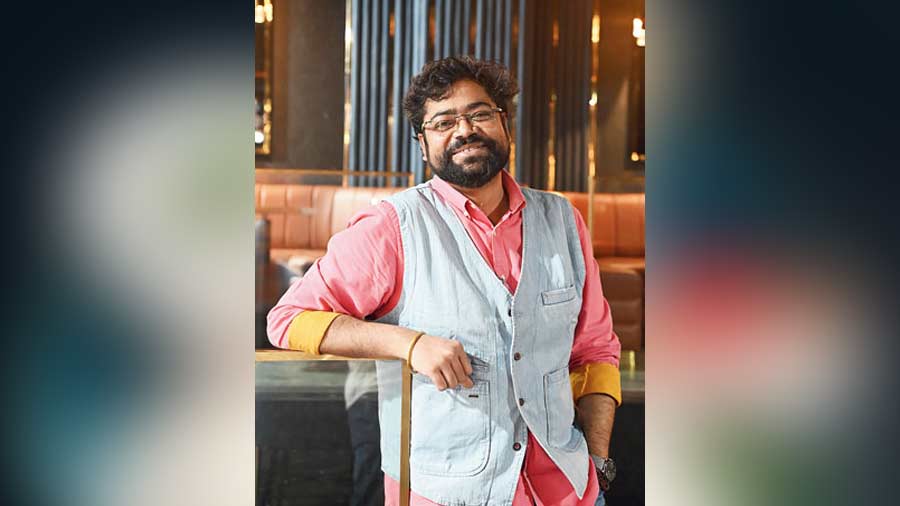 "The idea was to try things differently, so we came up with the vision of a food festival that was never done at M Bar before. We have tried to keep the essence of the traditional Lebanese dishes while, also ensuring they are compatible with the local palate. It was also a challenge to find authentic Lebanese ingredients and I had to substitute it with something local," said chef Sumiet Raghuvanshi.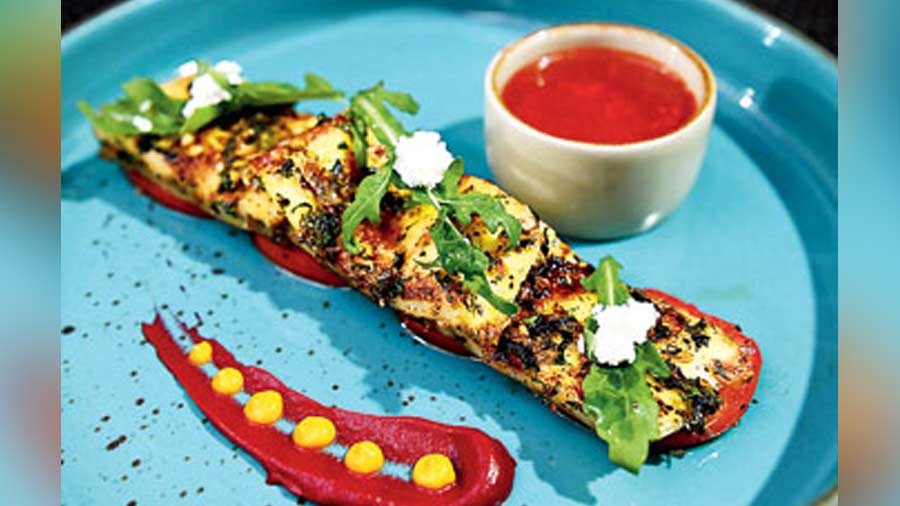 Shawa Halloumi: Halloumi is a traditional cheese originating in the Middle East. It is marinated, grilled and served on a bed of tomatoes with a honey dip. A single bite of this ensures a burst of flavours in your mouth!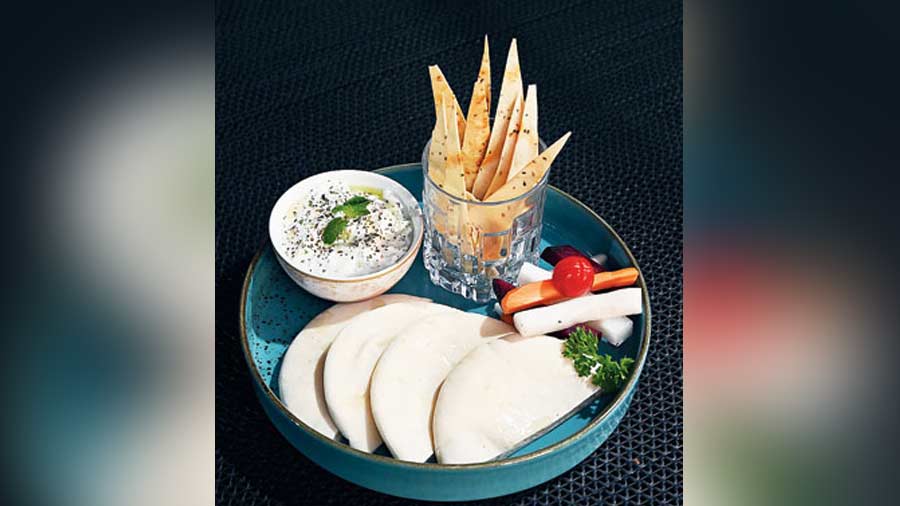 Turkish Cucumber and Yoghurt Salad: A mix of cucumber and yoghurt is topped with mint and oregano, giving it a smooth and refreshing taste. It is served with pita, lavash and a handful of veggies.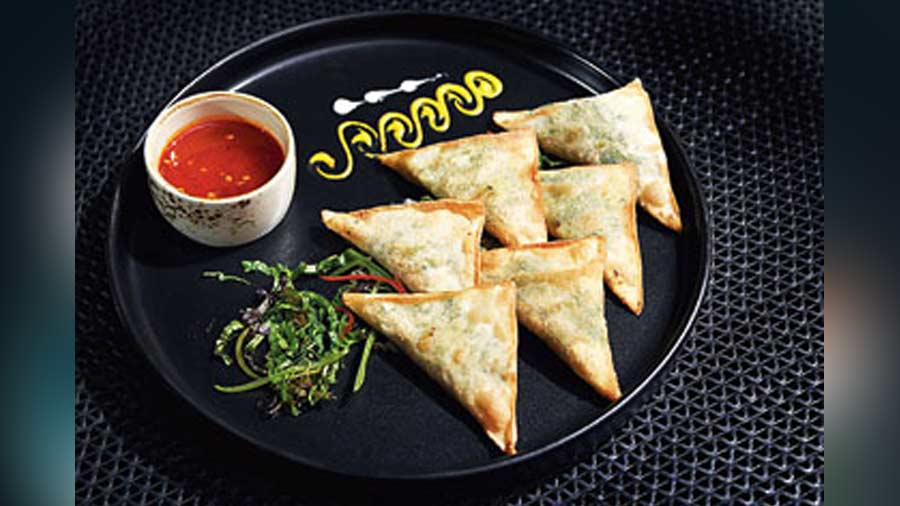 Spinach and Pinenut Sambusa: A Persian savoury delight filled with flavourful spinach, cheese and pine nuts, alongside a spicy Harissa dip. This might resemble the Indian samosa but it couldn't be more different in terms of flavour!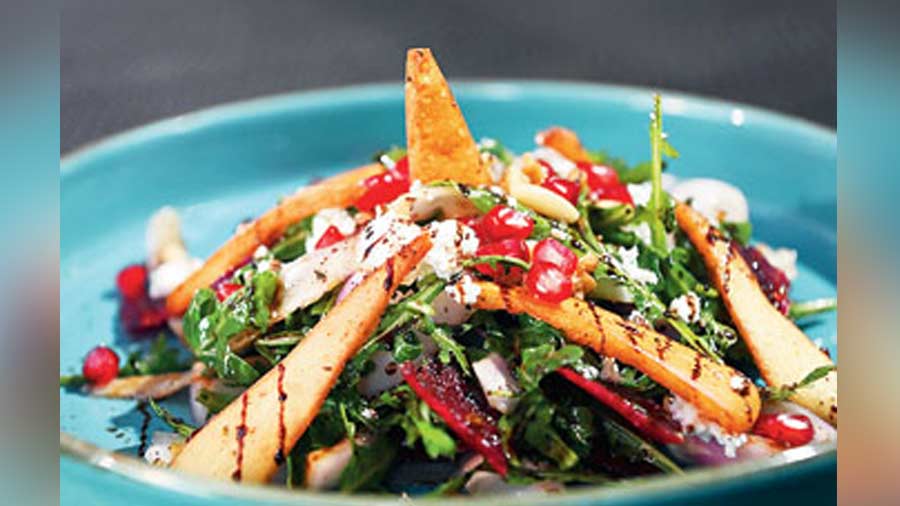 Fattoush Salad: This salad contains lettuce, cucumber, rocket leaves, pomegranate and onion. Quite the healthy option!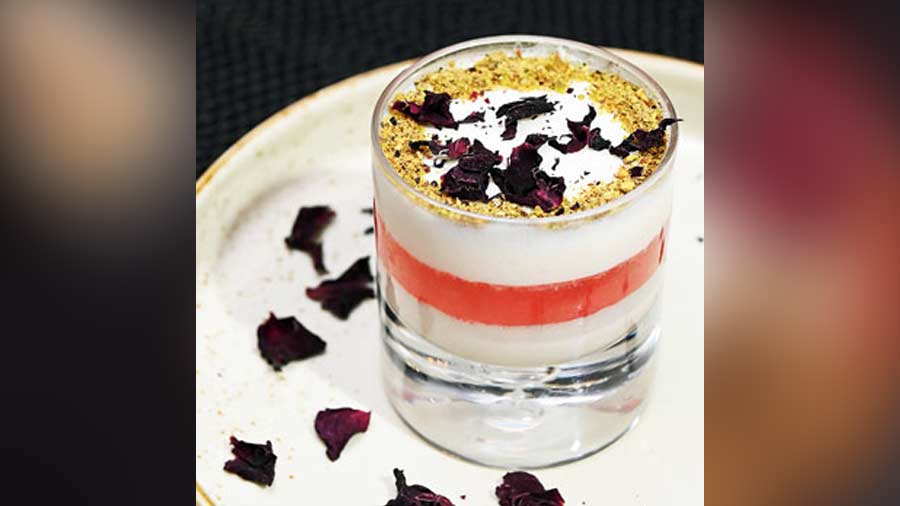 Muhallebi: A milk pudding all the way from the Ottoman empire! The rose-flavoured jelly in the middle has a beautiful aroma and taste to it.