Calcutta's appetite for biryani is insatiable and adding to the list of biryani hot spots in the city is Awadh. With its focus on the traditional 'dum pukht' method, the newly-opened casual diner at Salt Lake impressed us with its extensive menu, authentic flavour and soothing ambience. Staying true to its roots, the 2,200 sqft diner brings royal recipes on the table by using copper utensils, employing slow-cooking method and incorporating only fresh Indian spices in the dishes. Their kebabs are a winner and we relished quite a few along with their aromatic biryani and some gravy-based mains. They also have a Continental section which is equally enticing. The ambience is soothing to the eye with graffitis of famous monuments adorning the walls. The hanging lights add more character to the ambience.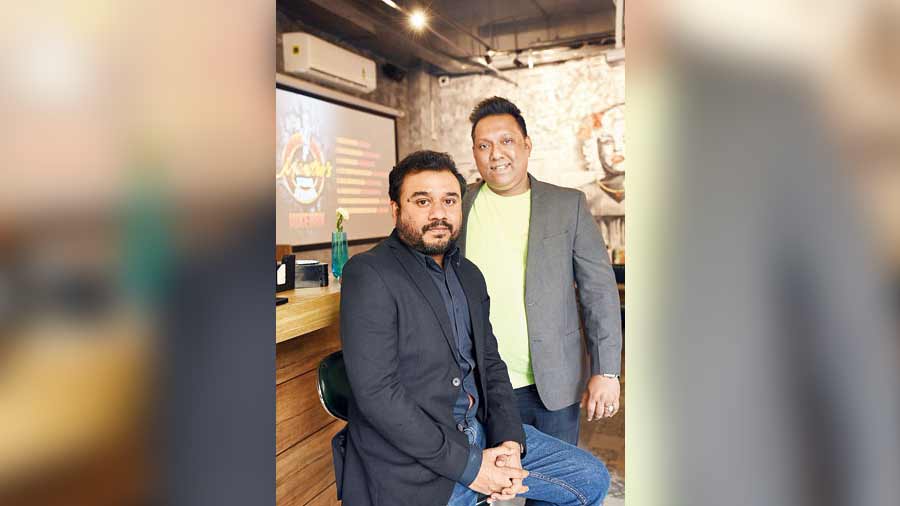 Co-owners Surmit Dey (right) and Anshu Dey who are passionate about their second F&B venture, said: "We are already running a restaurant Bake & Steam for a year-and-a-half and we have understood that the people of Calcutta love biryani and are keen towards Awadhi cuisine. Hence, we wanted to give Calcutta the authentic taste of Lucknow. Awadh will be serving authentic Awadhi and Lucknowi cuisines. We are also following the old-fashioned techniques of cooking in dum pukht style which was generally done in royal kitchens. We have flown three chefs from Lucknow for our kebabs and biryani and we also have the best team of chefs from Calcutta and North Indian regions."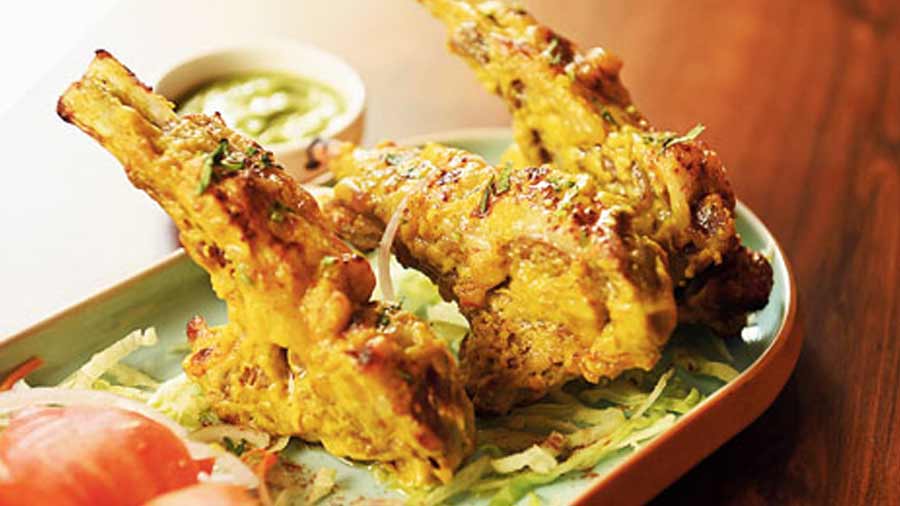 The Adraki Barrah Kebab had a lasting impression on our taste buds and we recommend it for its juicy profile.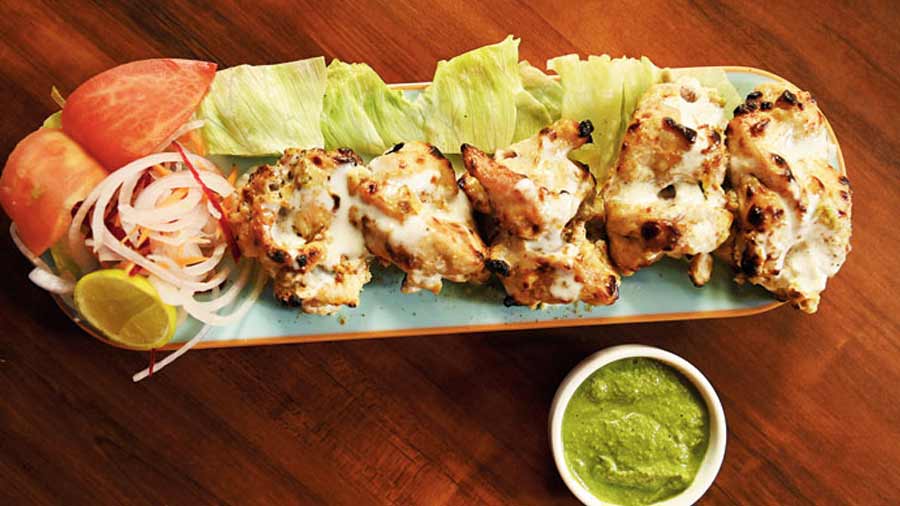 Murgh Malai Tikka is where tender chicken chunks are drenched in home-made malai and tossed with chef-special spices. #divine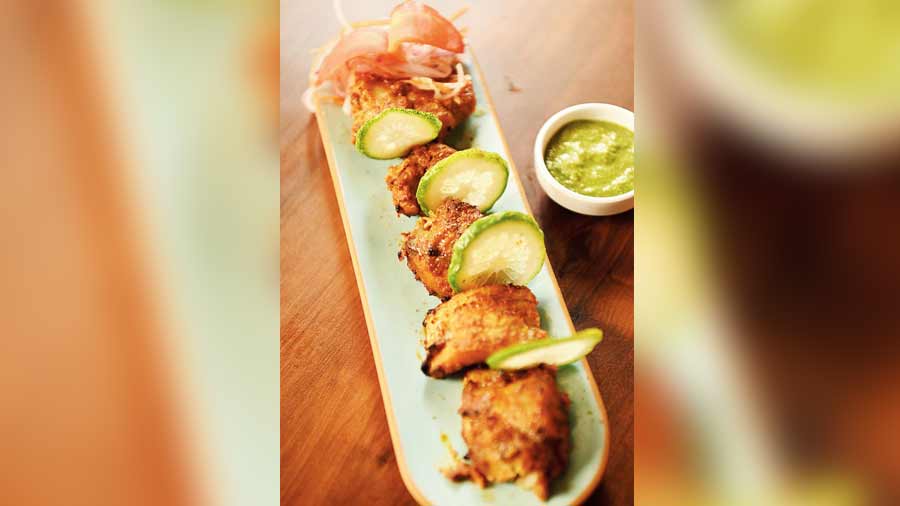 Nimbu Dhania Machli gives Bhekti fish a zesty kick and fresh coriander enhances the flavour further.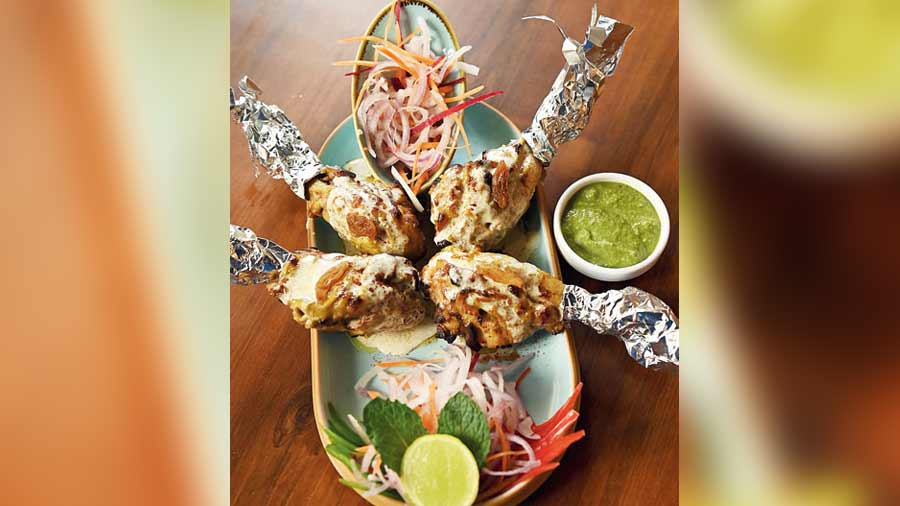 Juicy chicken legs left overnight in zafrani margination and slow-cooked in tandoor results in this succulent Afghani Tangri Kebab.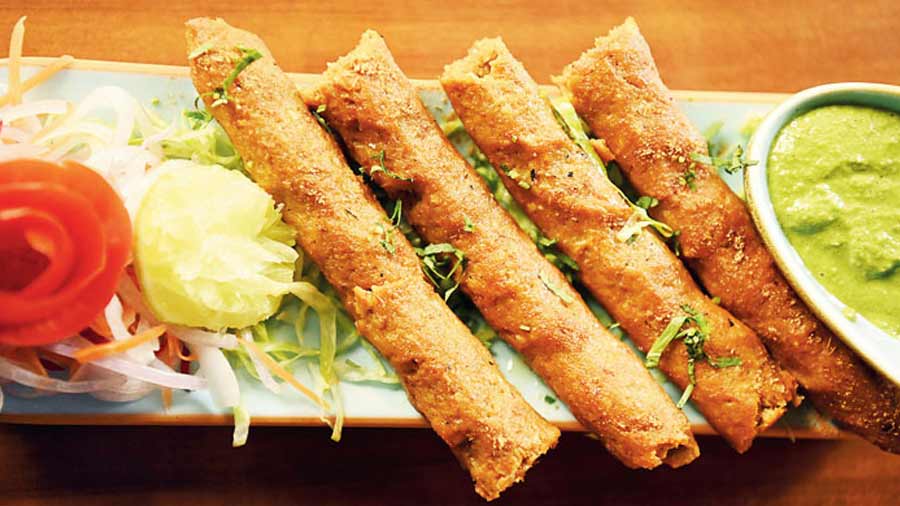 This Murgh Kakori Kebab is a blend of finely hand-minced lamb, saffron, rose petals and cardamom. It is served with salad and green chutney.
Among the side dishes, Keema Kaleji is a must-have. Rich in spices, it is prepared with minced mutton and liver chunks and slow-cooked.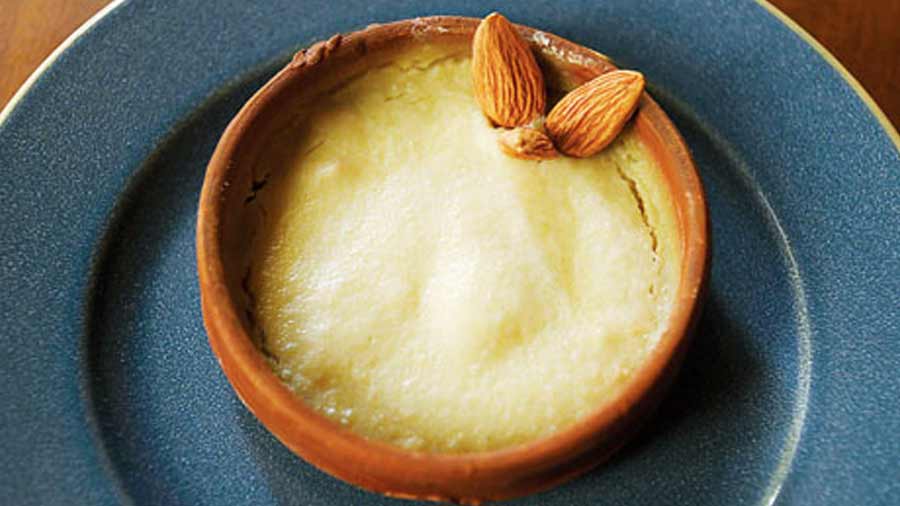 Last but not the least, the sinful Phirni where milk is reduced skillfully to obtain this flavourful dessert, was an ideal meal-ender.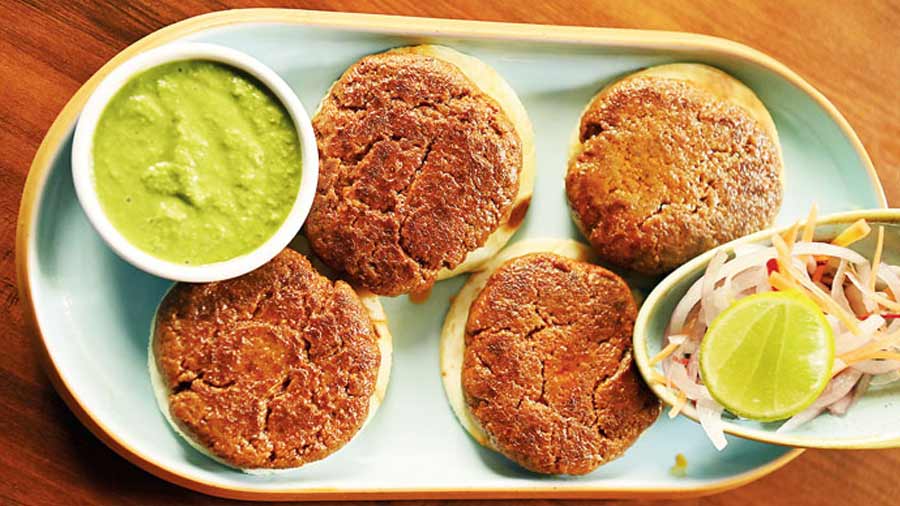 Awadhi cuisine is incomplete without the famous melt-in-the-mouth Galawat Gosht Kebab. And we loved every bit of this 17th century recipe from the kitchen of Nawab Asaf-ud Daula.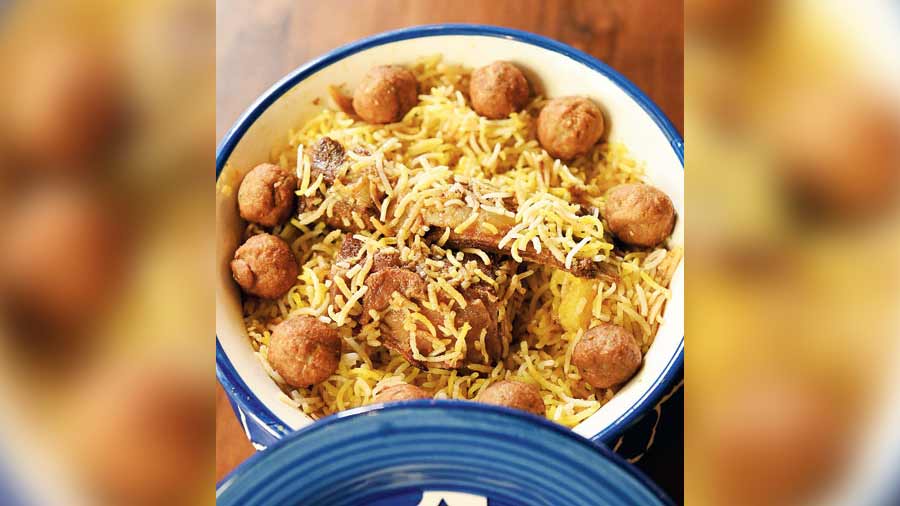 Gosht Nawabi Biryani also known as the 'biryani of the Emperor' served with Nizami soft kofta balls gave us serious royal vibes. Chef recommends having Awadhi chas (buttermilk) with it.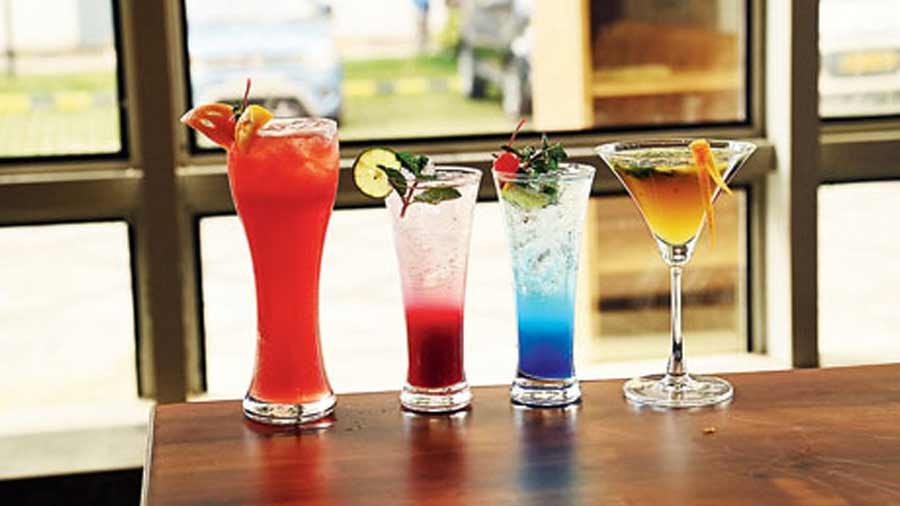 Awadh also has some refreshing mocktails in the Continental menu like (l-r) cranberry and grapefruit-based Cuddles on the Beach; strawberry-based Sparkling Strawberry; Cool Breeze made with litchi crush, blue curacao and Sprite; and orange and basil-flavoured Basically Basil.