Virat Kohli's One8 Commune on Ho Chi Minh Sarani has recently turned one (August 2) and the resto-bar has just rolled out a brand new food menu for its patrons that is certain to blow your mind. The menu curated by Pawan Bisht, corporate chef and Research & Development executive, One8 Commune boasts of 18  (not a surprise!) new dishes that will satiate your stomach and soul. "Over the past one year we have gathered a lot of knowledge on what our guests like. And we realised there's a lot of guests who are more into vegetarian food and some who are focused on healthy food but find options insufficient. So while curating this menu we wanted to amp up our options. Now we have over 60 per cent vegetarian menu where we have taken up a challenge to make vegetarian and healthy food delicious. That aside, we have tried reviving forgotten grains like barley, millets and have given them a fine makeover that we hope will leave everyone wanting for more," said Pawan and we couldn't agree more!
The new menu is divided into segments like Large Plates, Gourmet Wontons, Salads, Signature Hummus and Small Plates, Desserts and, of course, Virat's Favourites! The deliciousness of the dishes are also a result of using fresh local produce that chef closely takes notice of.
Chef Pawan also lets us into some plans for the brand. "We are into an expansion mode. Right now there are five outlets across the country and now we are all set to launch in Mumbai too this month. That aside, we are also looking at going international in various countries," he said. We wished Team One8 Commune the best as we indulged in a tasting.
What: One8 Commune
Where:13, Ho Chi Minh Sarani Road, Kankaria Estates
Timings: Noon to midnight
Meal for two: Rs 1,800 (with alcohol)
The Telegraph Picks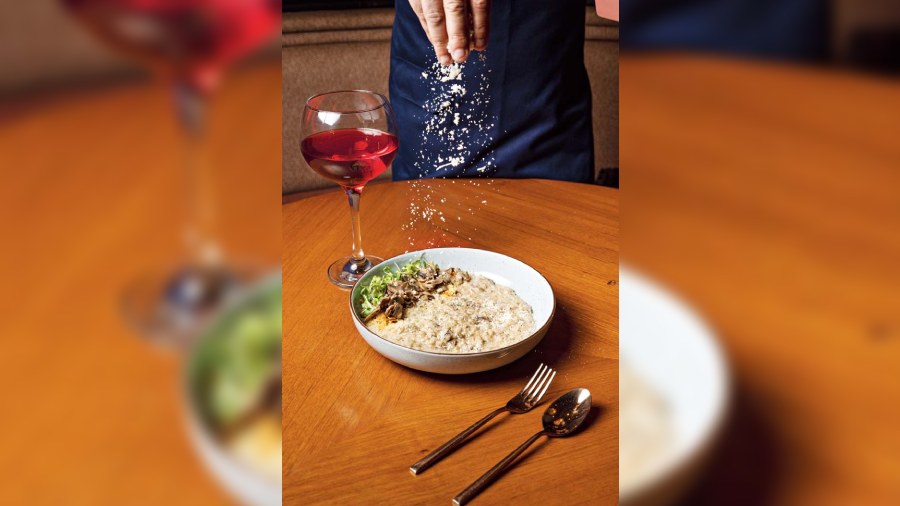 A dish that will simply blow your mind is Pearl Barley Risotto. Yes, the good old desi barley has got a twist in the form of risotto that is satin-silky and delicious, thanks to the mushroom paste, truffle oil and oodles of Parmesan cheese. A must-try!
Tofu Steak with Herb Tossed Asparagus is one of Virat Kohli's fave for a reason. It is healthy because it has steamed tofu, has great protein content, is served with a garlic sauce along with herb-tossed asparagus.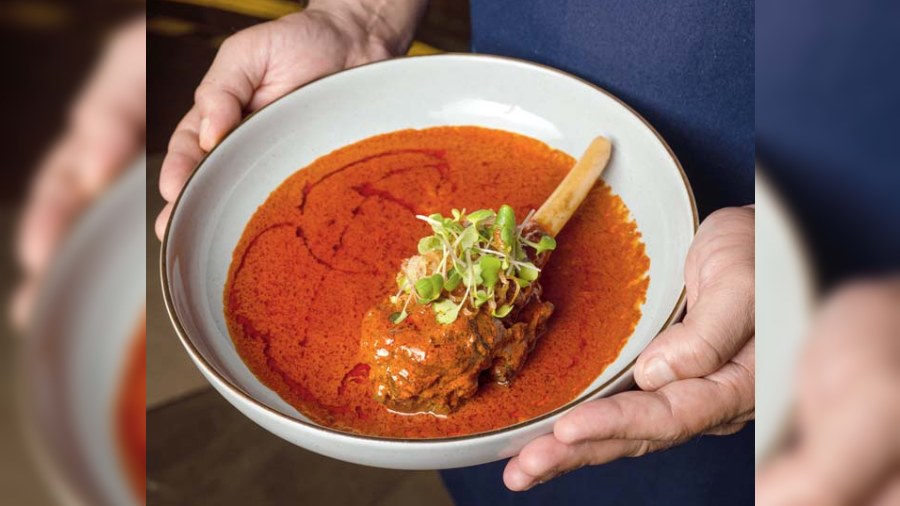 Indulge in the flavours of Signature Lamb Shanks that has baby lamb shanks cooked to perfection for hours in rogan jus. The mutton is juicy and fall off the bone, and to be savoured with saffron risotto.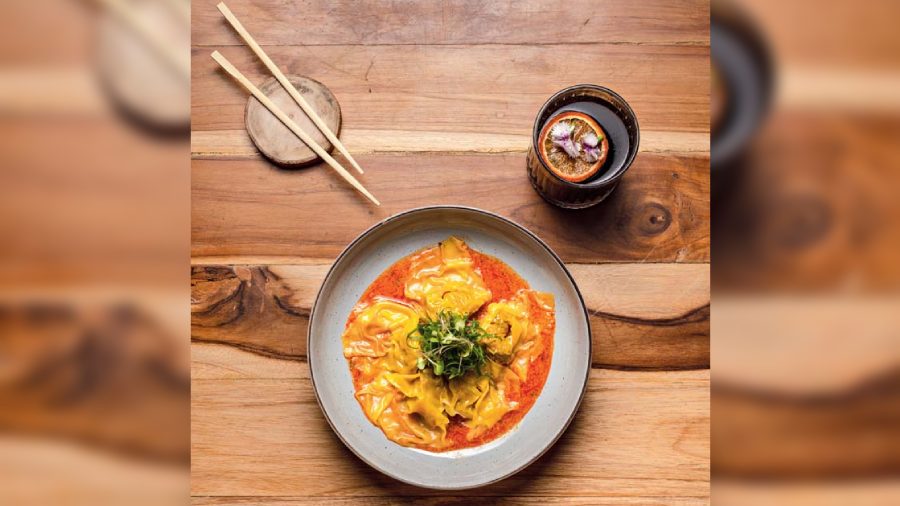 Relish the monsoon by digging into Steamed Chicken Wontons that are melt-in-the-mouth, have a translucent coating and are loaded with flavours due to ingredients like chilli oil and assorted herbs. Yum!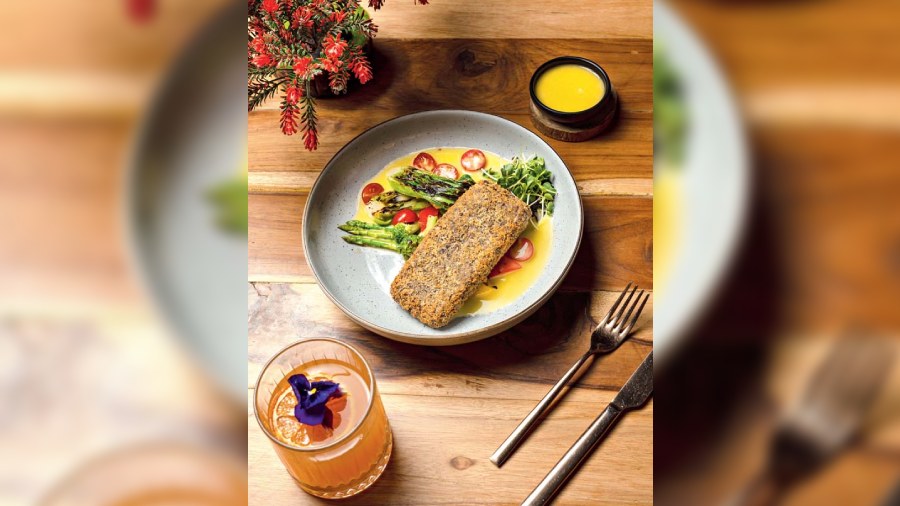 Quinoa Steak is a gem on the menu and a testimony to the fact that healthy food can be delicious. The whole steak is made of white quinoa and shallow fried that lends an fantastic crunchiness on top. Relish this with sauteed veggies and a yummy lemon butter sauce.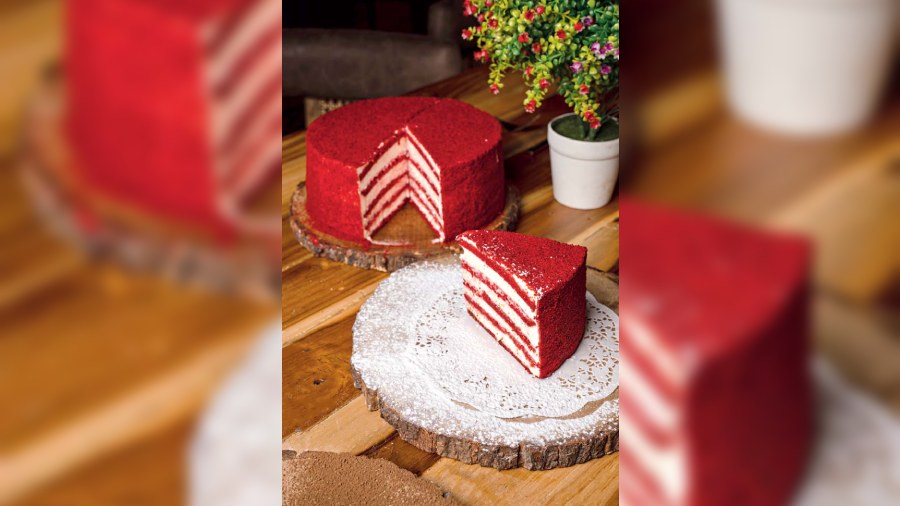 Keep ample room for dessert because their Cake by Slice is one huge portion! Dark Chocolate Cake and Red Velvet are the options you can choose from. The former is gooey while the latter is velvety!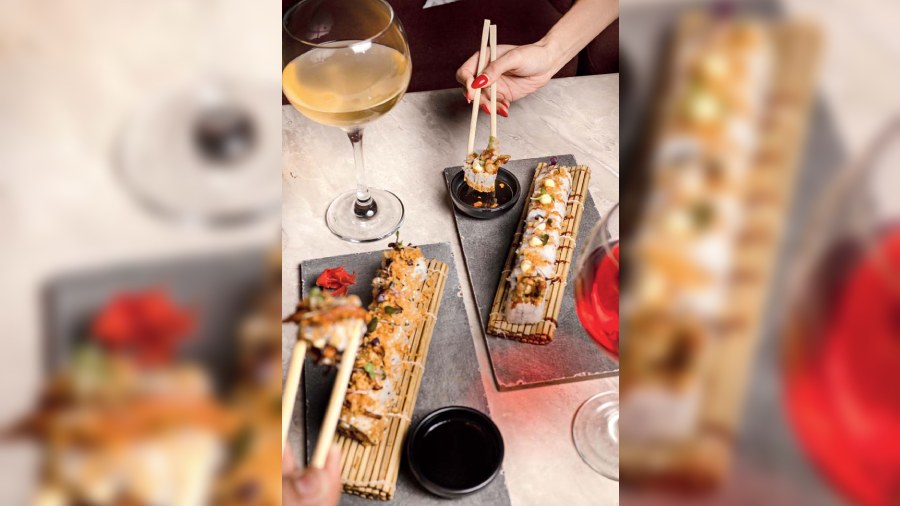 Spicy Shiitake & Truffle Sushi has pan-tossed sliced shiitake mushrooms, Tobanjan sauce, cream cheese and tempura flakes on top.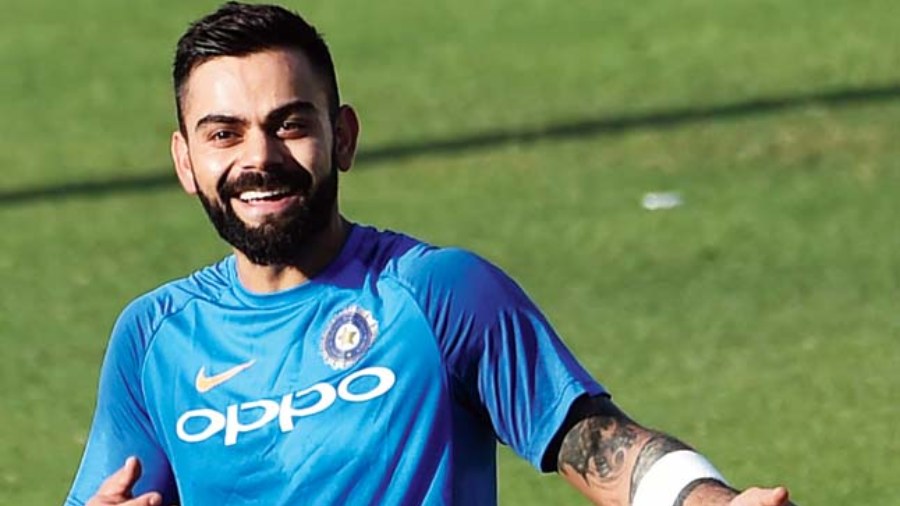 Virat speaks
"Personally, the summer specials is two things in one go. We had one aim — to get it right for the season, which means fresh seasonals, and eating right, and light. This while making it taste amazing, because half the energy of a meal is the plated mood.
And second, all these years of travelling reminded me what we often forget seasonally 'right' is also the most relished flavours —  and this summer '22 curated menu is the chef's and my attempt to bring to our tables just that — there's way more to eating right than sprouts and palak.. It's a whole culinary world, and it's the better living future. So don't think, just come on over, we're proving there's more to summer eating than you ever knew," said Virat Kohli, cricketer and founder of One8 Commune.
Pictures: One8 Commune