Wedding Cakes
How to order a summer-friendly wedding cake, à la #Ralia
The #Ralia cake aced the summer-friendly brief. Let Kolkata bakers help with your summer wedding cake choice
By
Ujjainee Roy
| Published 18.04.22, 06:53 PM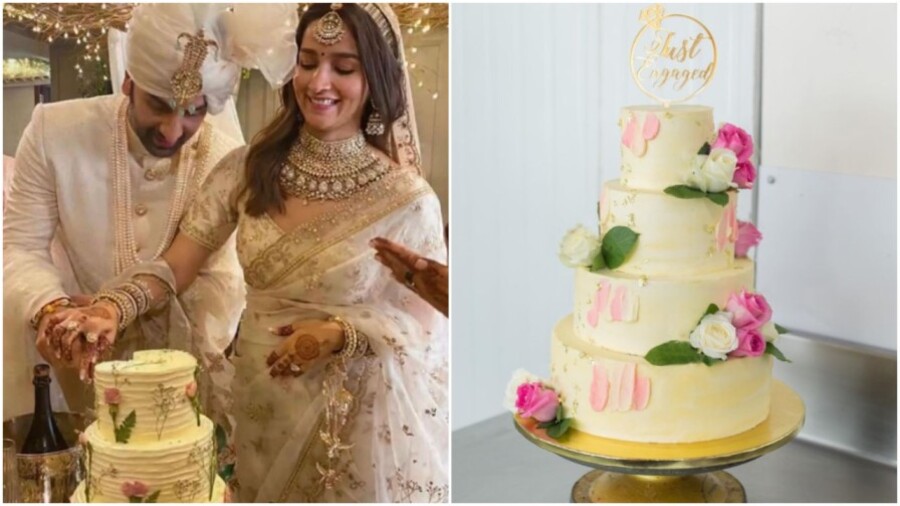 For their summer wedding, Alia Bhatt and Ranbir Kapoor went for a hazelnut buttercream cake (from Pooja Dhingra's Le15 Patisserie), with pastel florals.
@cakesofle15/Instagram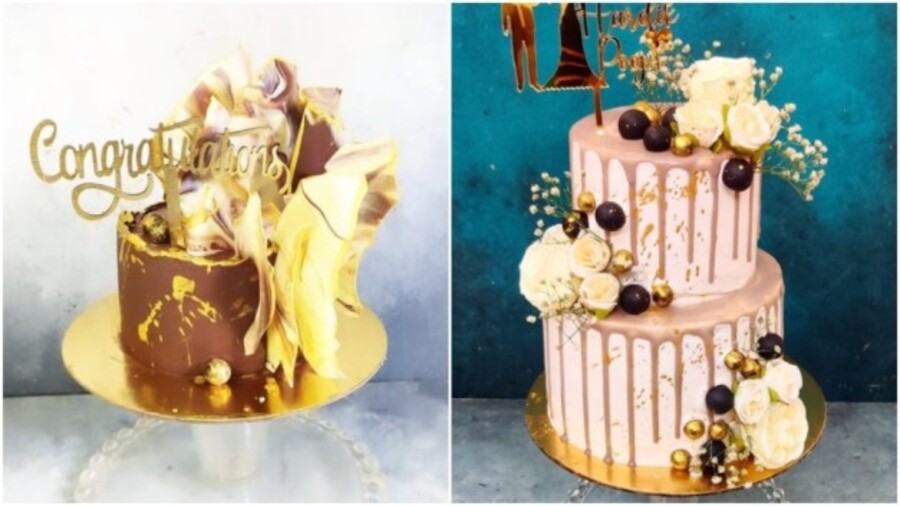 Surabhi Birla of Cake it Away confirms that the #Ralia wedding was on-trend with the hazelnut cake. 'Hazelnut praline has been a part of almost 50 per cent of our cakes this season. We usually do chocolate flavours for tiered wedding cakes, since they offer more stability and hazelnut works great with its flavour,' she tells us.
@cakeitaway.kol/Instagram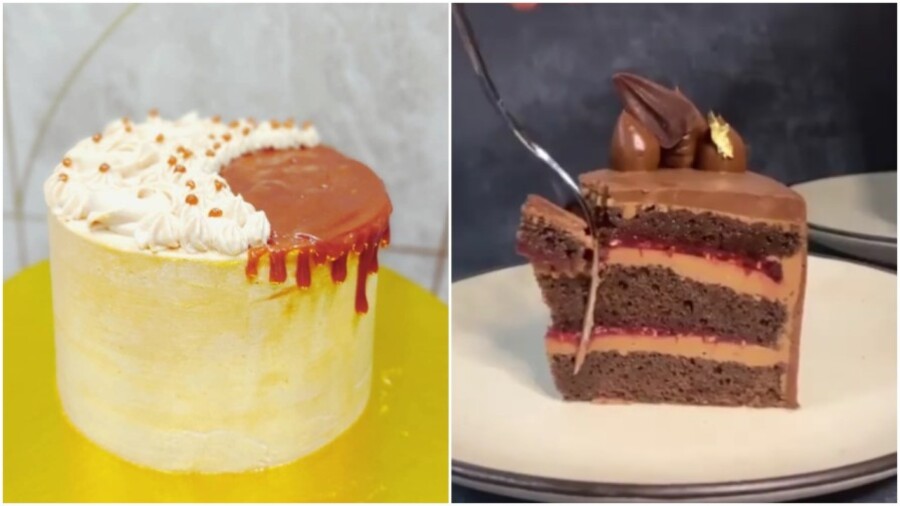 Nuttier accents, light flavours and subtle notes are ideal for summer, like in this Butterscotch Caramel (L), from Nikita Jalan's The Sweet Knot, or city-based bakery Citron's raspberry chocolate cake. 'Besides fruits, light flavours like Biscoff and caramel are doing well, since they're preferred by older people as well. I prefer ganache over buttercream because it has a mousse-like consistency, so it holds for long in summer," says Jalan.
@citron_kolkata/Instagram; @thesweetknot/Instagram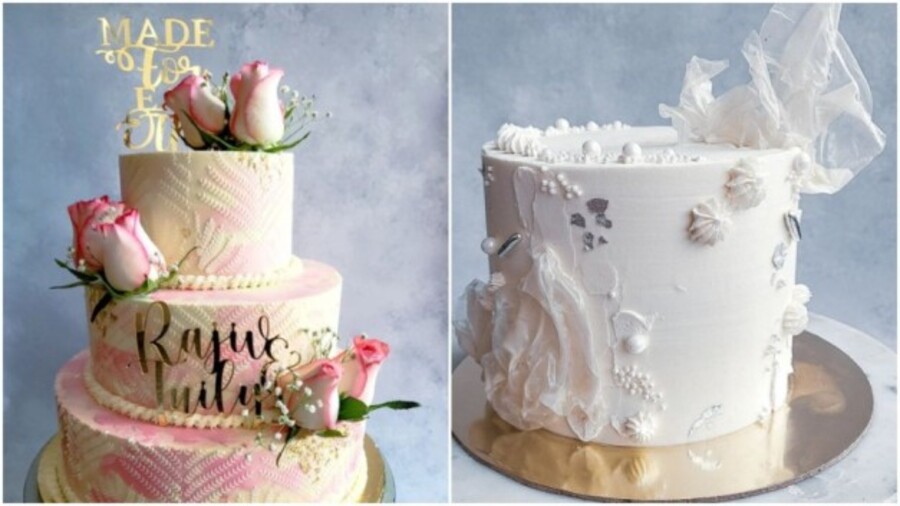 Fruit cakes (L) are a no-brainer for summer weddings, especially in the Kolkata humidity, insists Sugar Story's Swati Arora. 'Mango gateaux works really well. Lemon cake with lemon curds is a good option. They're fresh, they have vanilla sponge bases that are liked by almost everyone. Ice cream cakes are great for summer-time bachelorette parties,' Arora shares.
@sugarstorybyswati/Instagram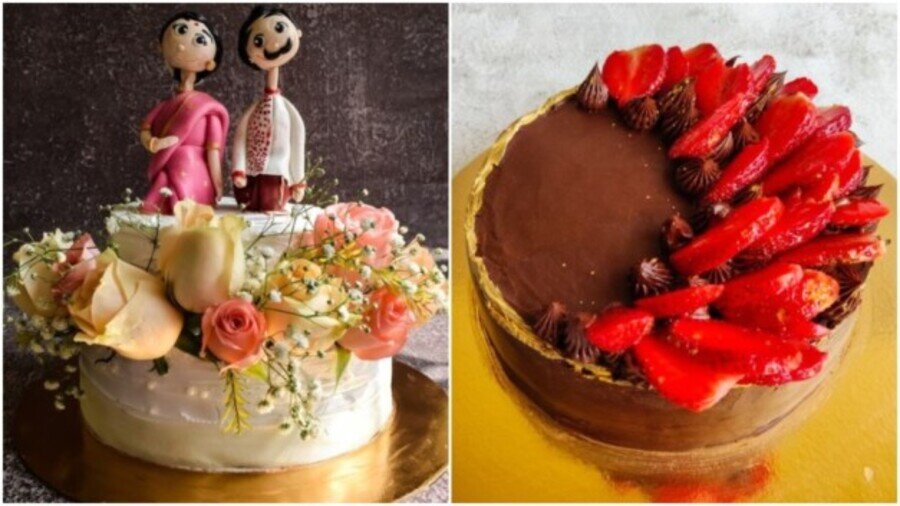 Every baker agrees that a fondant cake is a no-no, considering the Kolkata humidity. But if you don't want to go the #Ralia way with a classic buttercream frosting, opt for the reliable cream cheese. 'Tropical flavours are in demand for summers. Mango and coconut offer a fresh, airy flavour. For small, intimate gatherings, you can't go wrong with mango cheesecakes. A lemon and blueberry cake with cream cheese frosting is another great pick,' says Raktima Mukherjee Ghosh, of Salt Lake-based home bakery Cake-O-Mix. Besides classic options like the baker's signature chocolate truffle cake (left), there are always ways to pair chocolate with fruits, like her strawberry and chocolate cake (right), which features 57% couverture chocolates.
@cakeomix/Instagram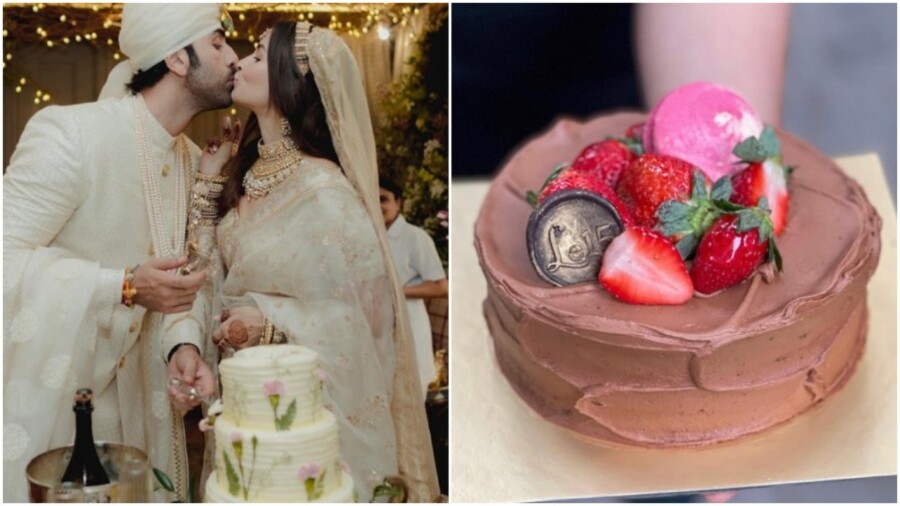 The #Ralia wedding cake featured some dainty floral toppers. Colourful decorative flowers or elaborate edible fruit toppings are the best for summer weddings, confirms Yashvee Dewan, who runs a baking marketplace called All About Baking. 'Buttercream cakes with artificial or dry flowers are the top-sellers this season. We've been selling a lot of flowers along with unsalted butter and icing sugar, which are needed to make the buttercream,' Dewan says.
@brat.man/Instagram; @le15india/Instagram