It's a food date at JW Marriott Kolkata's Angaar as the star hotel is all set to bring masterchef Osama Jalali for the foodies of the city to delve into the lost heirloom recipes of the Delhi Sultanate.
Born and brought up in the bylanes of old Delhi, chef Osama Jalali began his tryst with food at an early age and is now a well-known food writer as well. He has cooked for the likes of Ayushmann Khurrana, Rajkummar Rao, Hansal Mehta, Virender Sehwag and more. Jalali will be in the city at JW M arriott Kolkata to give the foodies a taste of the forgotten recipes of Delhi Sultanate 'From The Kitchen Of Osama Jalali', from November 25-December 4, as a part of unique pop-ups that the star hotel is doing.
Ahead of the event, The Telegraph chatted with chef Osama.
Kolkata, like old Delhi, has a food legacy. What are the similarities you can think of with Delhi's legacy cuisine?
Well Kolkata's nawabi food has always made a mark on the culinary map apart from its famous Chinese cuisine. Not similar but the nawabi food here has a bit of resemblance with Mughlai food of Delhi. The kebabs and curries are quite similar in texture but quite different in flavour profile. Delhi cuisine is a bit robust and rustic while Kolkata is more refined due to the influence of Nawab Wajid Ali Shah.
What is so distinct about Rampur cuisine?
Rampur is a famous princely estate in UP which has always been known for its cuisine. Formed by Rohilla Pathans, Rampur food is more real and flavourful. Geographically, it lies in between Delhi and Awadh and so does its flavour profile, which is subtle. Not too robust and rustic like Delhi nor too aromatic and refined as Awadhi cuisine. Rampur has best of both the cuisines. It is famous for its Taar Gosht and desserts made out of vegetables and meat.
When we are talking about lost recipes, which are the recipes you want to revive now?
Well we have worked on reviving the mutton halwa, Gosht ka Halwa, which was a lost recipe. Also recipes which have laborious cooking methods are getting lost or forgotten. We are trying to make it simple and present to a larger audience. Mainly forgotten recipes of households which people are not making now.
Do you find it challenging to get millennials accustomed to regal age-old recipes?
Not at all. The roots and stories around old-school recipes are so interesting that the millennials love to try it. Everybody has a story when it comes to their childhood recipes. The nostalgia factor is too strong. Though millennials prefer modern plating.
What can one expect at the pop-up at JW Marriott?
Simple home-style heirloom recipes, made with minimal ingredients but having a story to tell. The menu consists of qormas, kalias, stews and kebabs.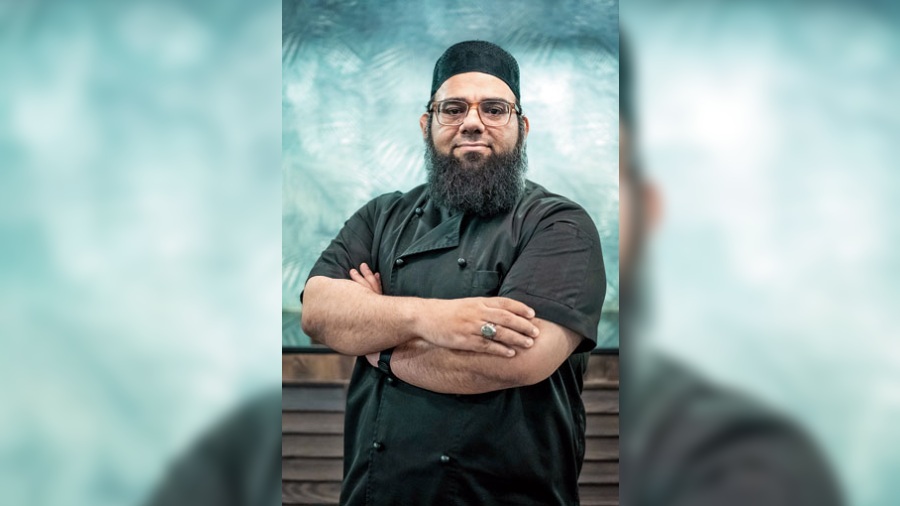 Chef Osama Jalali
Where: Angaar at JW Marriott Kolkata
Date: November 25 to December 4
Timing: Dinner (7.30pm to 11pm)
Pocket pinch: Rs 1,499-plus (only food on weekdays)
Rs 1,599-plus (only food on weekends)
For reservations: 91+ 33 66330000
GM speak: "We constantly strive to offer our guests the experience of incredibly authentic dishes at all times. The collaboration with masterchef Osama Jalali is yet another attempt to showcase the treasured recipes from the lanes of Chandni Chowk, which is a one-of-a-kind experience for Kolkatans. Chef Osama's curations would offer patrons the chance to savour traditional dishes that have been passed down through generations," said Sumeet Suri, general manager, JW Marriott Kolkata.