Downtown Kitchen and Bar, in Kasba, has opened its doors for Kolkatans to unwind with their scrumptious menu, good music and beautiful ambience. Spread across two levels and an area of 4,000sq ft, the place exudes an industrial look with its wooden flooring and liberal use of neutral colours like, black, brown and gray in the decor.
The first level houses an indoor seating with quaint brickwork walls decked with film posters and a bar stocked up with the finest liquor. The second level is a sky deck which gives a fine view of the city skyline and is the most coveted spot for people who want to soak up the winter sun. Some of their signature dishes and drinks include Ajwaini Jhinga, Beer-battered Chicken, Aglio Olio Pasta, Basil Cucumber Spritzer, Bo-tonic and Cumin and Tamarind Jerk.
The best part about the lounge-bar? Undoubtedly, the rooftop view and the delicious, pocketfriendly menu! The Telegraph gets you a first look.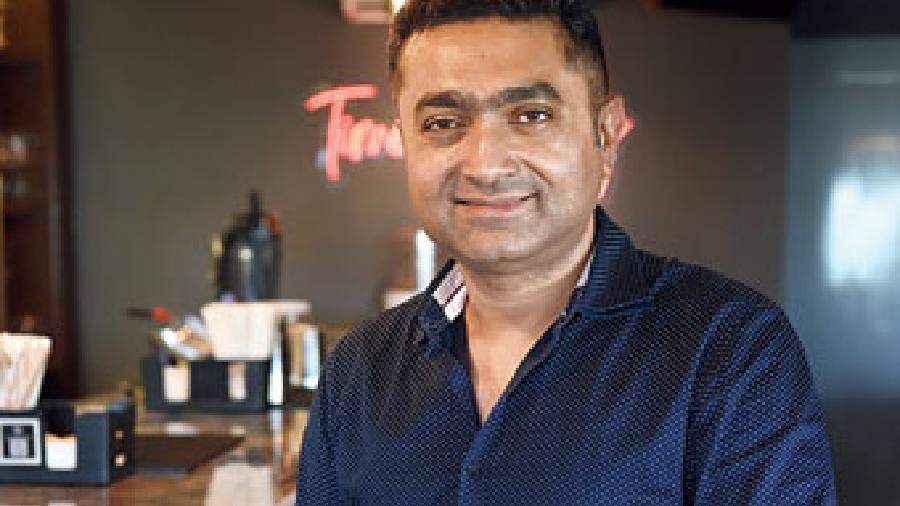 "The inception of Downtown came about when we realised there was no good lounge-bar in this area. We offer signature cocktails, finger-licking dishes and a beautiful open-air dining experience. We also serve draught beer, keeping in mind Calcutta's taste for the same as well as some interesting combos for brunch that people would want to check out. Drop by for a unique, relaxing experience," said Aninda Banerjee, owner of Downtown Kitchen and Bar.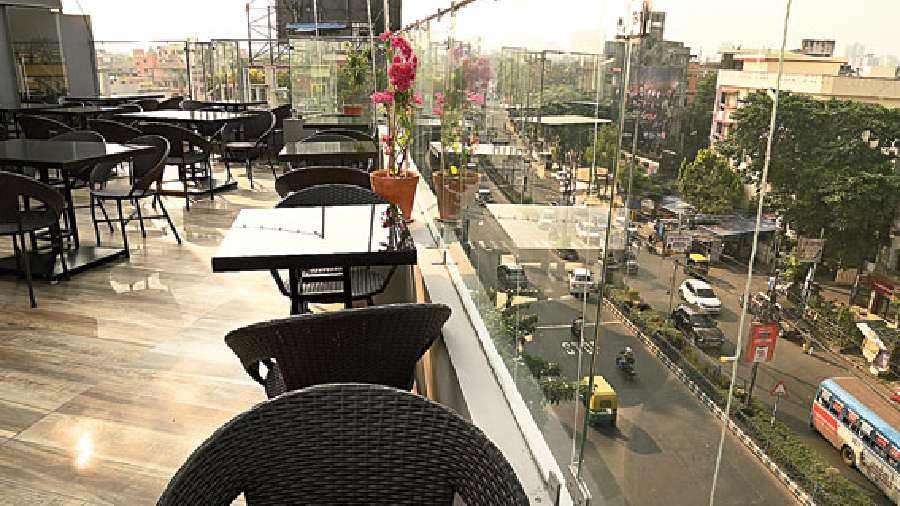 One can spend hours at the sky-deck which gives a clear view of the city skyline and the frenzy of the streets.
SIP AND BITE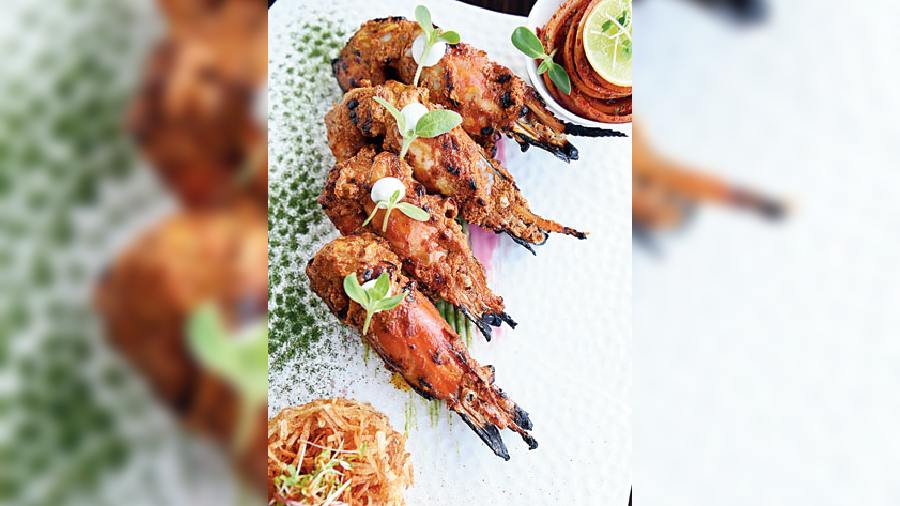 This Ajwaini Jhinga prepared with carom seeds and tandoori masala is the chef's signature dish. The smokey flavour of the prawn will surely please all seafood lovers!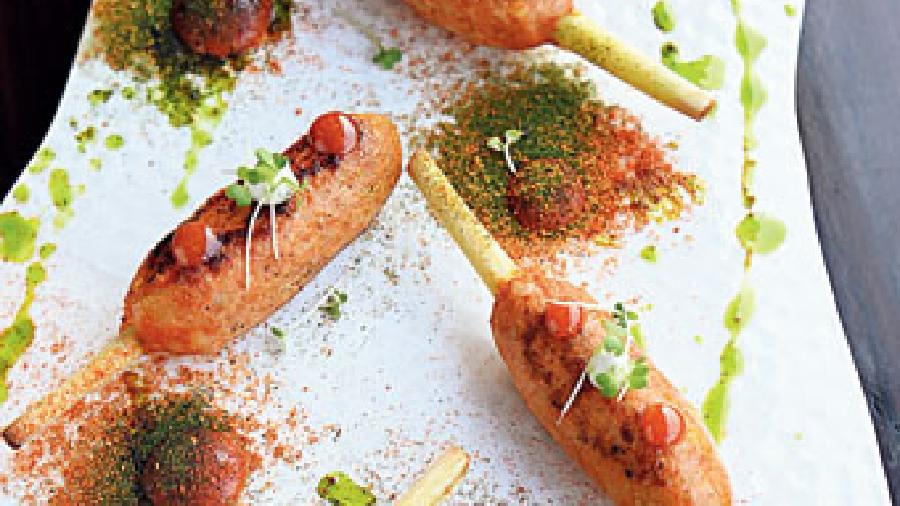 Chicken Skewers infused with kaffir lime and lemongrass is the perfect appetiser. The minced chicken wrapped around lemongrass sticks has a unique flavour.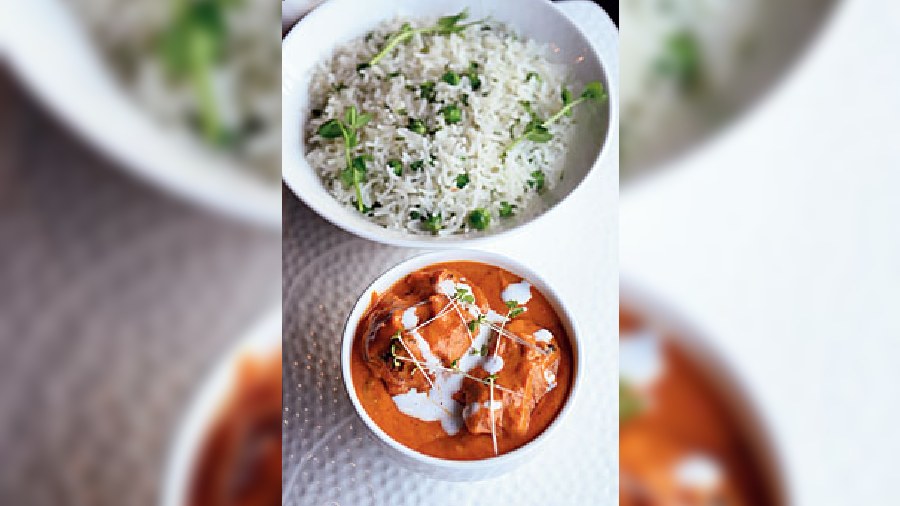 Peas pulao and Chicken Butter Masala is a soul-food combo. The rich, creamy texture of butter chicken served with the aromatic pulao is a sure winner!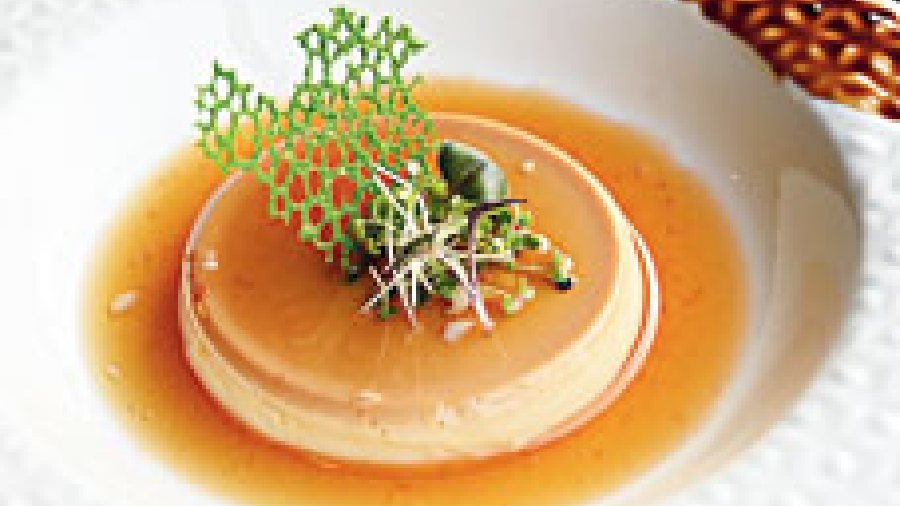 Nothing spells wholesome like the classic Caramel Custard. The smoky caramel over the soft custard is just chef's kiss!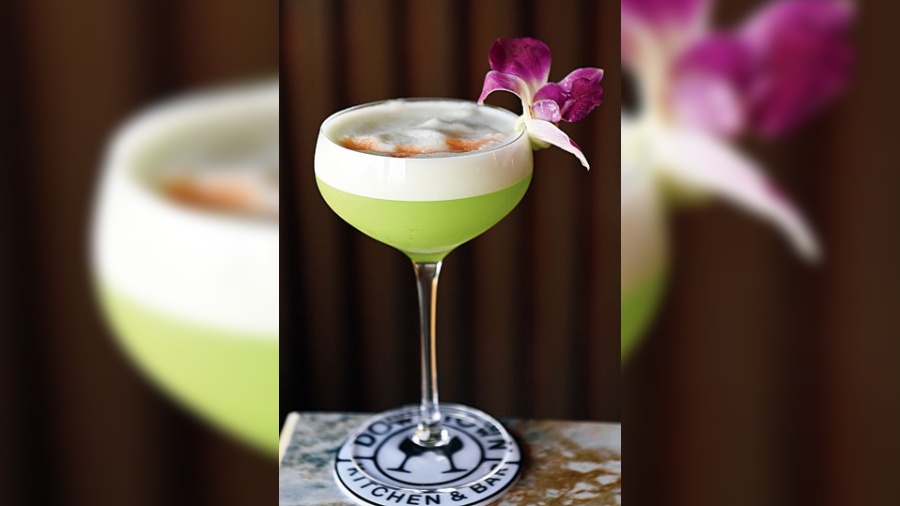 Lost Boy is a vodka-based drink mixed with melon liqueur and litchi. Brownie points for the presentation of the drink!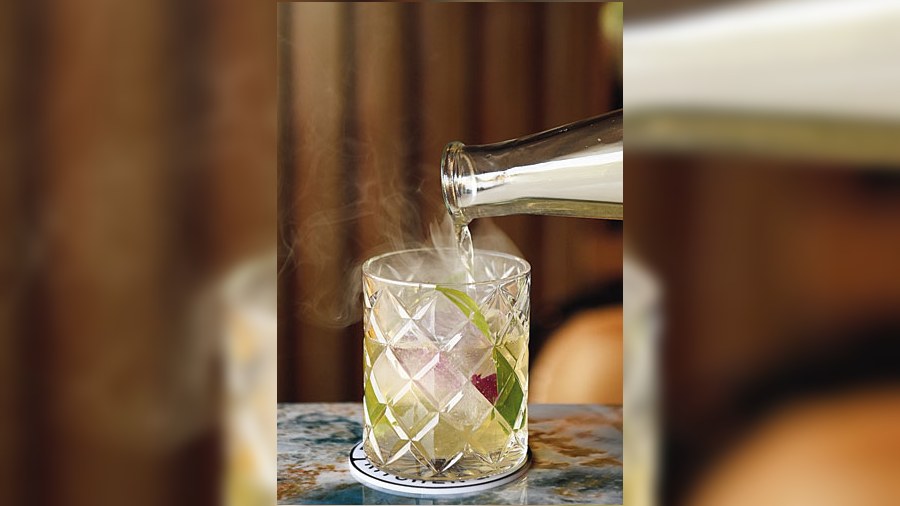 The Ground of Rosemarinus emitting a strong, smokey flavour is brewed with rosemary and thyme with a perfect mixture of gin and lime.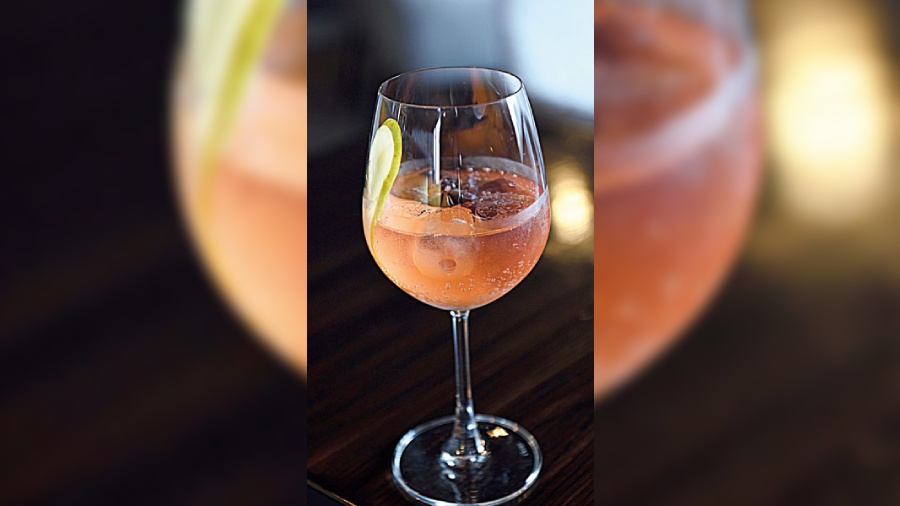 Bo-tonic, a house-infused gin-based drink served with herbs, star anise and hibiscus sour. The fizzy nature of the drink will surely take you by surprise!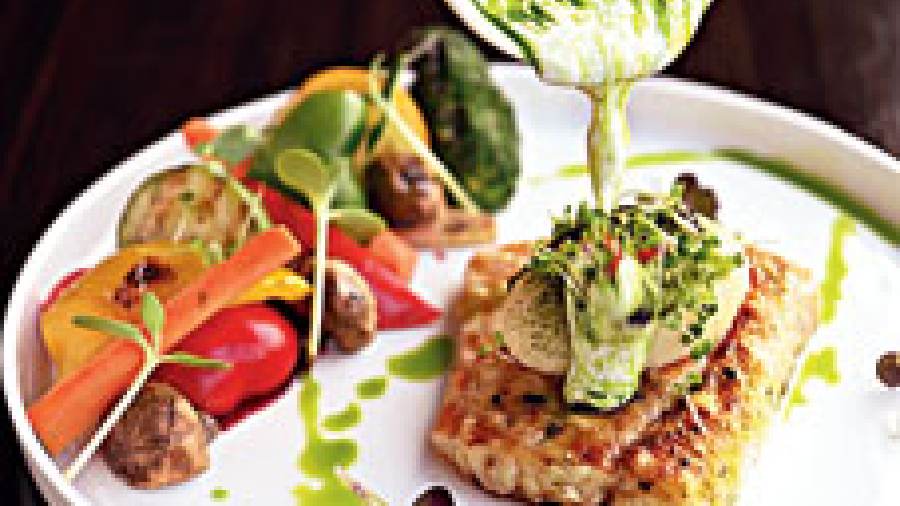 Pan-seared bhetki fillet served with garlic mashed potato and sauteed vegetables melts in your mouth with every bite. It is topped with gondhoraj velouté sauce to enhance its flavours.
What: Downtown Kitchen and Bar
Where: 23/3, Rajkrishna Chatterjee Road, Kasba, near ABC Fun House
Timings: Noon to midnight
Meal for two: Rs 899-plus
Pictures: Rashbehari Das