Smoked, dried and fermented meats, and condiments, are set to take centre stage in a culinary event as Chef Alistair Lethorn, hailing from Nagaland and based in Goa, arrives in Kolkata. The Glenburn Penthouse will play host to a Naga food pop-up tasting menu, curated by the talented chef, showcasing the rich and diverse flavours of the Northeast. Presented by Gormei, Glenburn Culture Club and Hapusa Himalayan Dry Gin, the event promises to be a delightful experience for food lovers in Kolkata. My Kolkata is the digital media partner.
"We are thrilled to introduce Chef Aal to our connoisseur foodies in Kolkata and highlight the culinary treasures of Nagaland, an underrated but flavour-packed cuisine that is well-suited to the Kolkata palate," said Argha Sen, founder of Gormei.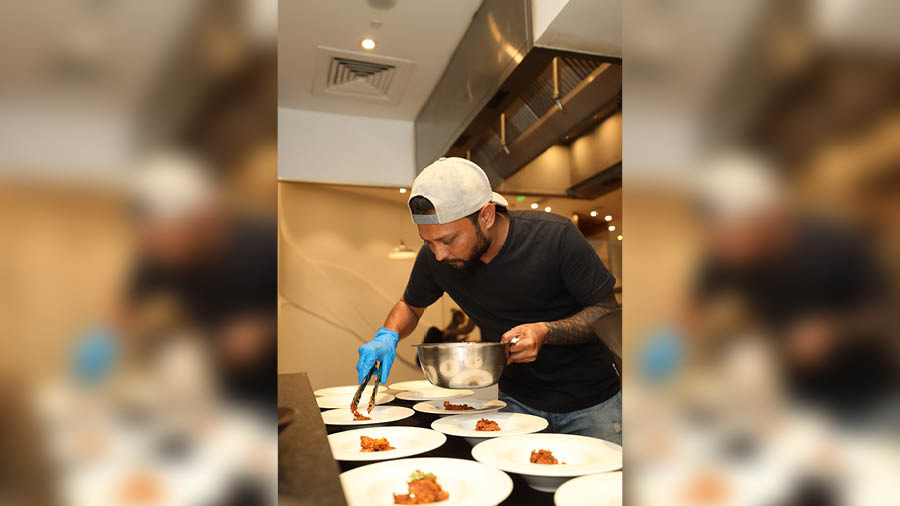 Chef Alistair Lethorn
Scheduled to be held on June 9 and 10, starting at 7pm, at The Glenburn Penthouse, the meticulously crafted seven-course tasting menu will showcase both vegetarian and non-vegetarian delights from Naga and Northeastern cuisine.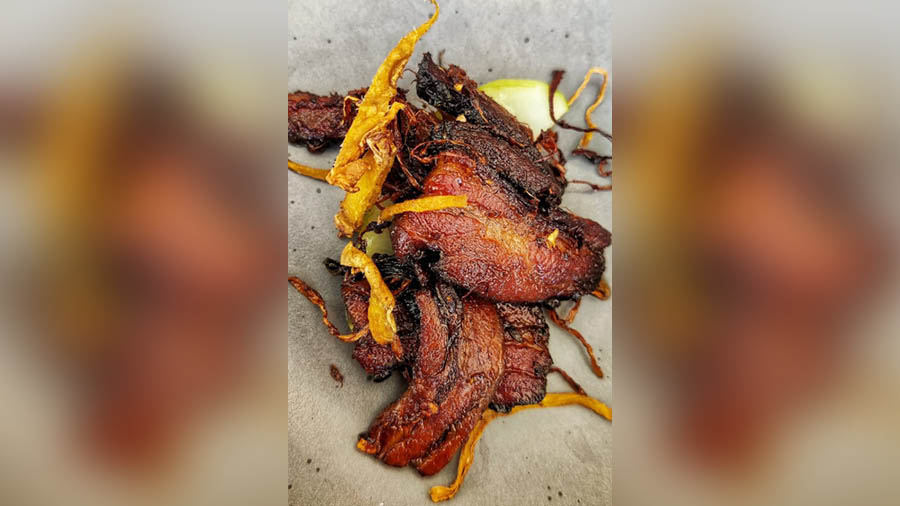 Smoked pork with bamboo shoot In mustard leaves
"I am excited to be bringing my native Naga cuisine to Kolkata and can't wait to delight the foodies here," said Chef Alistair.
The tasting menu will incorporate indigenous ingredients, including smoked and dried meats and fish, Bastenga (fermented bamboo shoot), Axone (fermented soybeans), Michinga (Sichuan pepper), a variety of Naga chillies, special ginger, garlic, herbs, black sticky rice, and more. Chef Aal will use fire-grilled and smoked techniques to infuse these flavours into each dish, complemented by charred and smoked chutneys and relishes.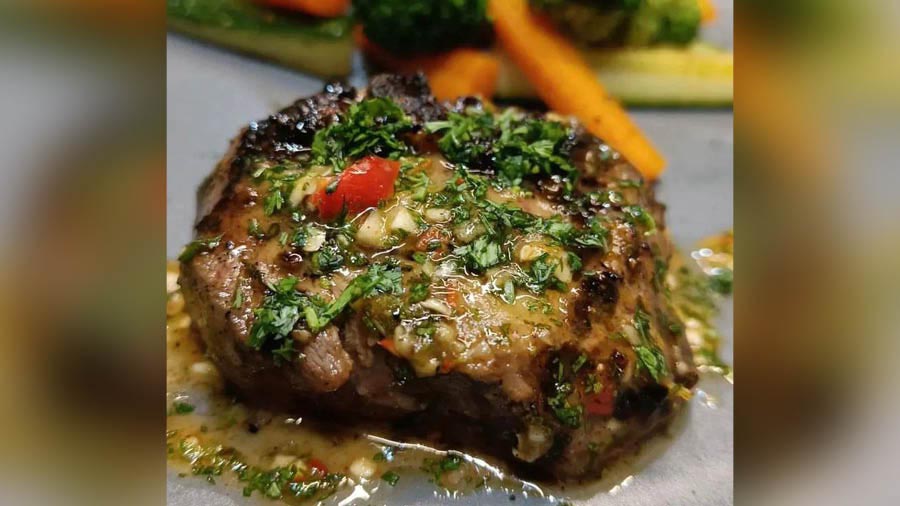 Naga tenderloin steak
In addition to the dishes, the event will showcase a handpicked collection of craft cocktails by Hapusa Himalayan Dry Gin, complementing the unique flavours of Naga cuisine. These cocktails will feature ingredients inspired by the region, providing an immersive experience for attendees.
"We are thrilled to collaborate with Gormei and Chef Aal to offer you a true Naga experience. The cocktail menu is a homage to Nagaland while incorporating the unique flavour profile of Hapusa. The zesty Michinga, tangy sour Bastenga, fiery ghost chilli, and aromatic Naga ginger are the key elements around which the cocktails have been carefully crafted," shared Anand Virmani, CEO, co-founder, and chief distiller of Hapusa Himalayan Dry Gin.
"I believe hosting a Naga dinner at the Penthouse is a perfect match and something that has been lacking in the city. Many of my clients and guests have expressed their longing for more Northeastern cuisine. At the Penthouse, we're looking forward to doing justice to the ingredients, tastes, and flavours of Nagaland while adding our own contemporary touches with Aal," shared Chef Shaun Kenworthy of The Glenburn Penthouse.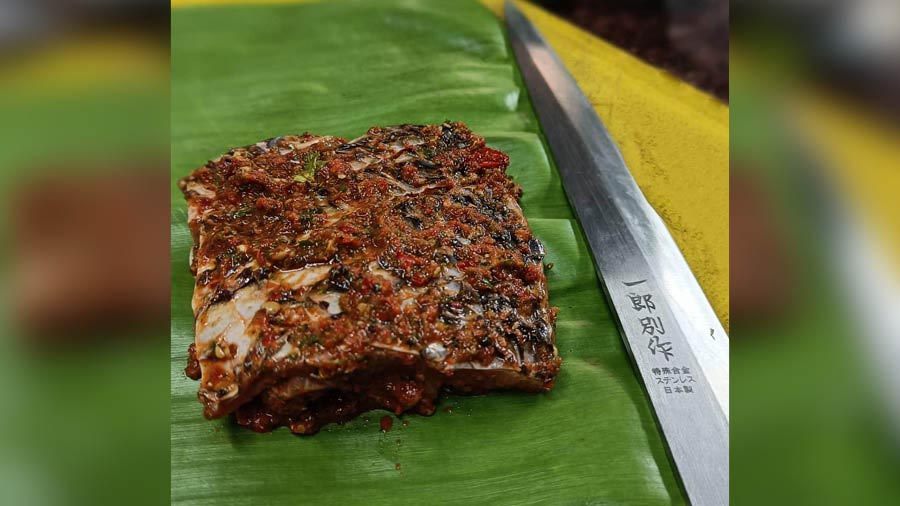 Lotus-leaf baked fish with michinga
This exclusive Naga food pop-up tasting menu is part of a series of dinners curated by Gormei, aiming to showcase regional chefs and their diverse cuisines and cultures from different parts of the country.
To book a table and secure your place at this culinary experience, contact +919088711001. The price per person is set at Rs 4,000.