Nothing says 'I'm crazy about you' like chocolate does. From all-time classic chocolate bars to personalised gift boxes, and offbeat flavours to familiar minty afternotes, My Kolkata recommends a list of the 'best' chocolates you can choose from this bitter-sweet season of love.
Best unconventional chocolate: Dark Chocolate with Chilli from Kokomae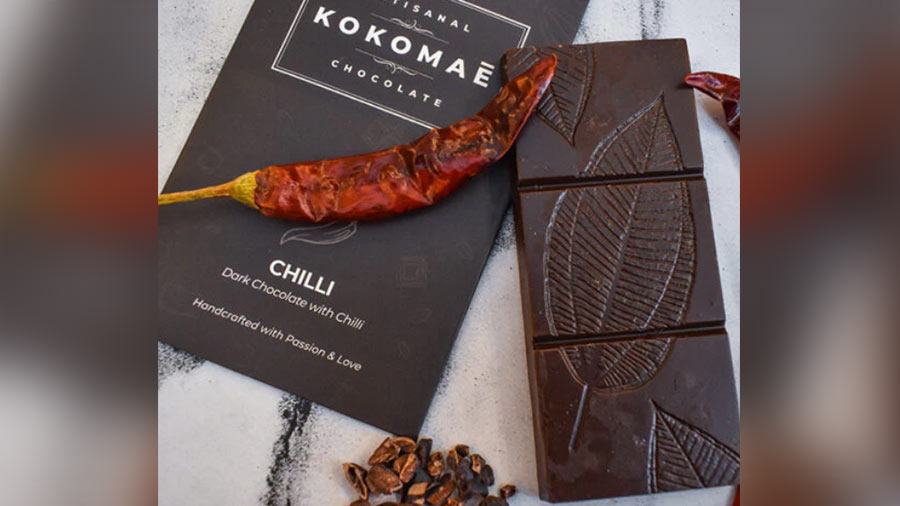 Add a dash of spice to your relationship with this chilli and dark chocolate bar. The handcrafted Belgian chocolate from Kokomae combines spicy notes of the chilli with the earthy notes of dark chocolate, making it an irresistible bite. If you are looking for a V-Day gift that's a tad unconventional, this could raise the bar. Shop here for Rs 295.
Best chocolate collab: Playboy X Paul and Mike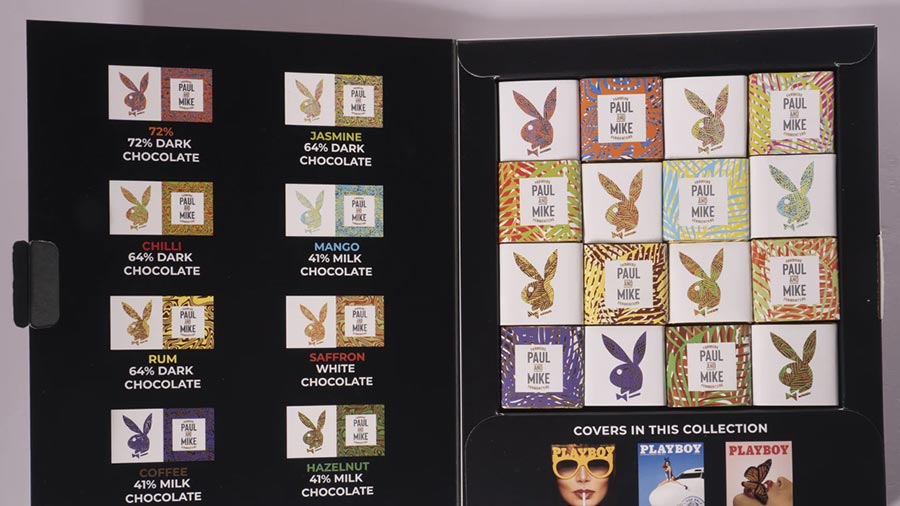 Combine the signature playfulness of Playboy magazine and the indulgence of Paul and Mike chocolates and you have a naughty winner! This box packs in 32 chocolates in an assortment of flavours like mango, saffron, hazelnut and coffee. It is available in three vintage Playboy covers for Rs 1,400 here.
Best dark chocolate mint combo: Mason & Co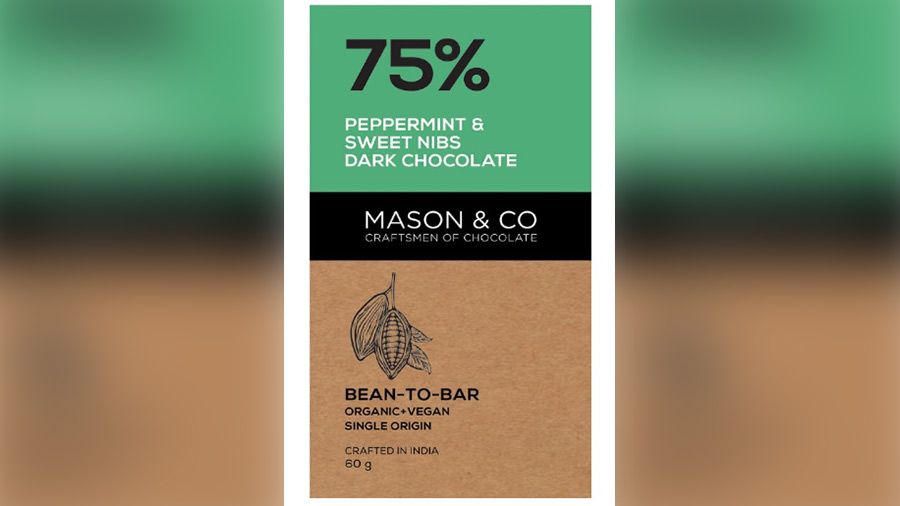 Some combinations are unmatched and dark chocolate with a hint of minty freshness is one of them. This melt-in-the-mouth Peppermint and Sweet Nibs Dark Chocolate from Mason & Co is the perfect pick for Valentine's Day. The intense chocolate paired with peppermint sweetness and cacao crunchiness layers three textures into one bar. What's more? It's vegan, gluten-free and soy-free, making it the ideal gift for those with food allergies. Get it here for Rs 335.
Best chocolate miniatures: Artisante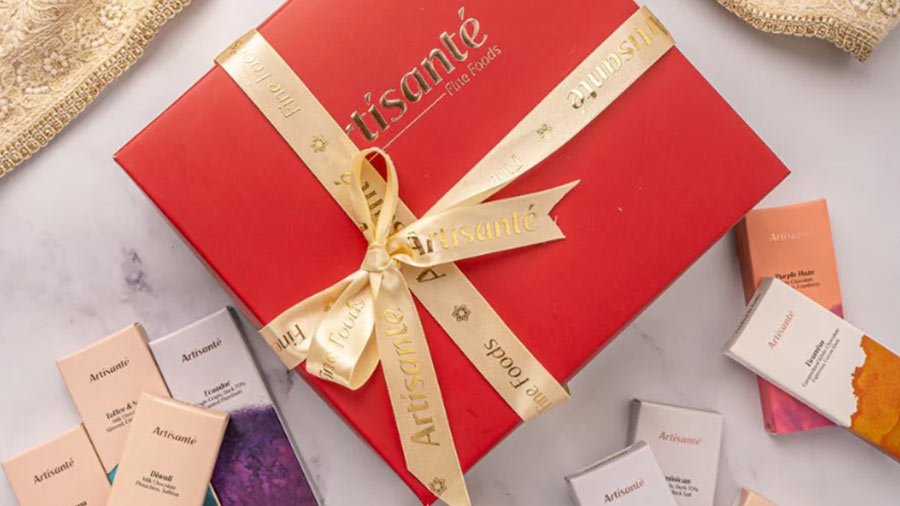 Not sure which chocolate flavour will hit the right note? Then get them all! Artisante's tasting gift box has 18 miniature chocolates with irresistible flavours like Santorini dark chocolate with olive oil, rosemary and sea salt; Cold Brew with coffee and hazelnut; Zest with orange peel and almonds; and Holi, a white chocolate with rose, pistachio and pink salt. Shop here for Rs 1,780.
Best luxury chocolate: Ruby Gianduja from Fabelle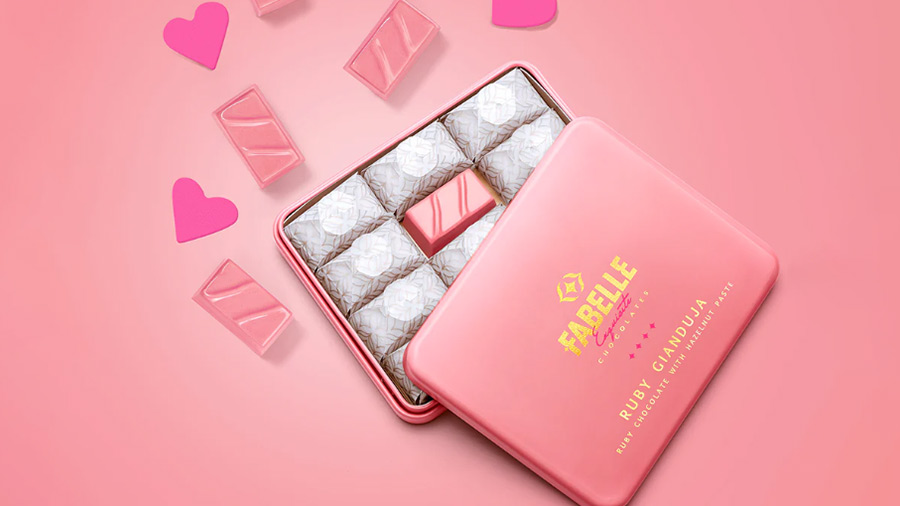 The best of luxurious handcrafted chocolate comes together in a recreation of Italian Gianduja. True to its name, Fabelle's Ruby Gianduja, from the house of ITC, is made with ruby chocolate, which is naturally pink. The coat is ruby chocolate with fruity notes while the core is a hazelnut paste, so silky that it melts in your mouth. Get it here for Rs 1,297.
Best classic: Ferrero Rocher
If you are putting together a last minute gift for V-Day, then stick to the classics. And nothing says classic better than Ferrero Rocher! This chocolate and hazelnut sphere has been winning hearts for generations. It's the one chocolate that can mend all ties and bring a smile to everyone's face. Ferrero Rocher is easily available in various box sizes in most stores near you. So, do add the classic to your list for sure.
Best comfort chocolate: Cadbury Silk Heart Blush
When it's Valentine's Day, it's always kuch meetha ho jaye time. And Cadbury chocolates spell comfort and familiarity on a day that is filled with unfamiliar emotions for many. The Silk Heart Blush, a milky chocolate with a strawberry heart filled centre is sure to sweep away your partner's heart. What's more? If you are thinking of ways to celebrate the special day, scan the Cadbury Silk Heart Blush packet and get 'Unforgettable Love Tips' from your Insta's digital creators. If you don't find it at your parar dokan, shop here from Amazon for a pack of 3 for Rs 464.
Best luxury gift basket: 'Yours, Truly, Madly' from Royce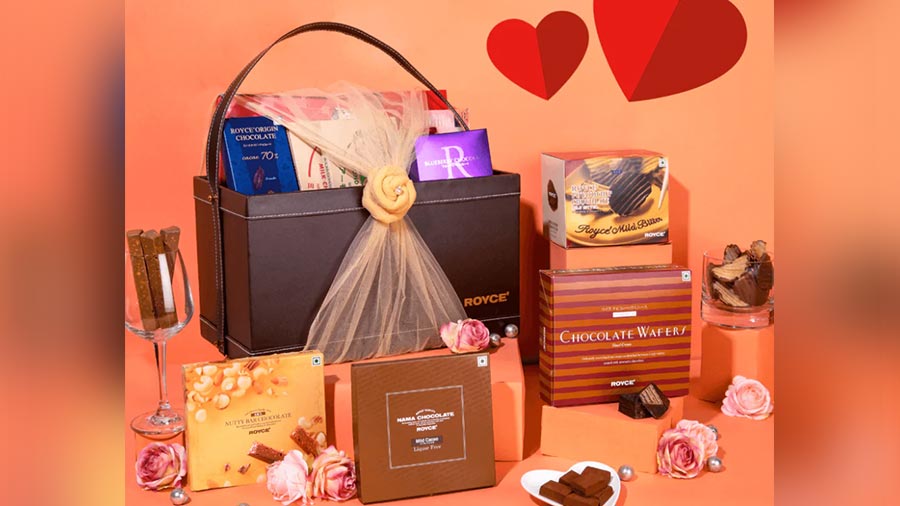 For a taste of the finer things in life, check out this luxurious gift box set from Japan's 1983-established chocolate company Royce. Titled 'Yours Truly Madly', this gift box is a chocolate lover's haven, packed with 11 of Royce's most-loved chocolates hand-picked for the occasion. From Chocolate Wafers to Potatochip Chocolate, and pure and original chocolate to chocolate bars in varieties like almond, nuts and more, indulge your sweet tooth with this complete gift box. Get it here for Rs 14,520.