Kolkata gets another high-energy F&B outlet, Drunken Teddy, ahead of this Poila Baisakh. Located right near the Exide Crossing, Drunken Teddy is on the top floor of Horizon building and is spread across a sprawling 15,000sq ft space with a ceiling height of 32ft. Once you enter, you are bound to be hit by the enormity of the space that resembles a movie set of a snazzy party song.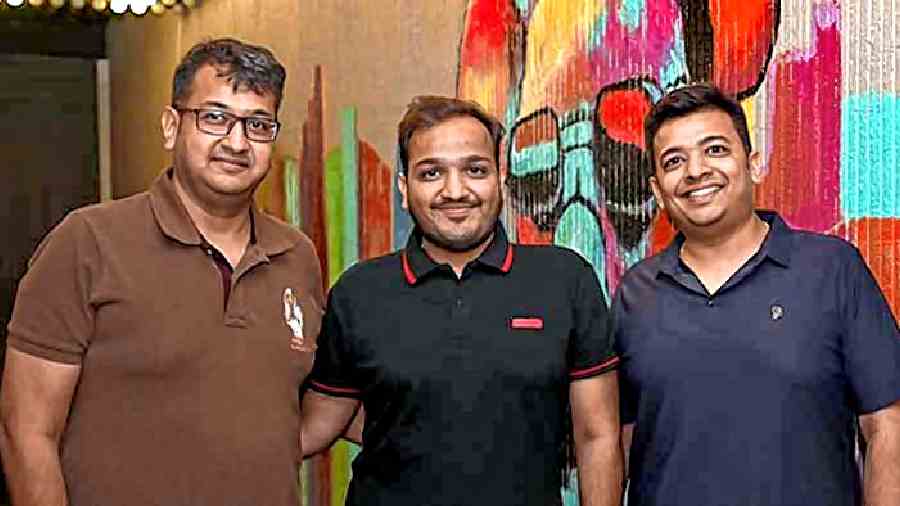 (L-R) Owners Sailesh Agarwal, Akshit Agarwal and Saurav Agarwal.
The decor has been done by veteran interior designer Sumessh Menon and features arches, a vibrant colour palette, and the place is broken up into several pockets. The place oozes exuberance and is broadly divided into three VIP sections, two outdoor areas, one outdoor smoking zone, and a PDR space with beautiful fountain.
Owned by brothers Akshit Agarwal, Sailesh Agarwal and Saurav Agarwal, Drunken Teddy finely balances a dining place during the day and a high-energy party spot at night. "We are primarily not a nightclub because we are an all-day place serving over 50 dishes on our menu. Food and drinks are a huge focus area throughout the day. As evening changes to night we will bring in the party mood with our lights and music along with drinks and finger food to go with it," said Akshit. The Teddy is the mascot of the brand and is seen strategically placed throughout the place.
Anyone who is looking to indulge in lunch and dinner can dig into the varied menu that has everything from dim sums, sushis to continental and Indian food. The cocktail menu is divided into classic options and special crafted cocktails to choose from. Mocktails made with exotic ingredients are also available for teetotalers. "We have given a lot of focus to our presentation also. For special occasions like say birthdays, we have automated drink sphere that levitates the bottle of drinks ordered with a click of a button," said Akshit.
Overall, Drunken Teddy is a well-balanced space that will cater to people of all age groups and varied moods!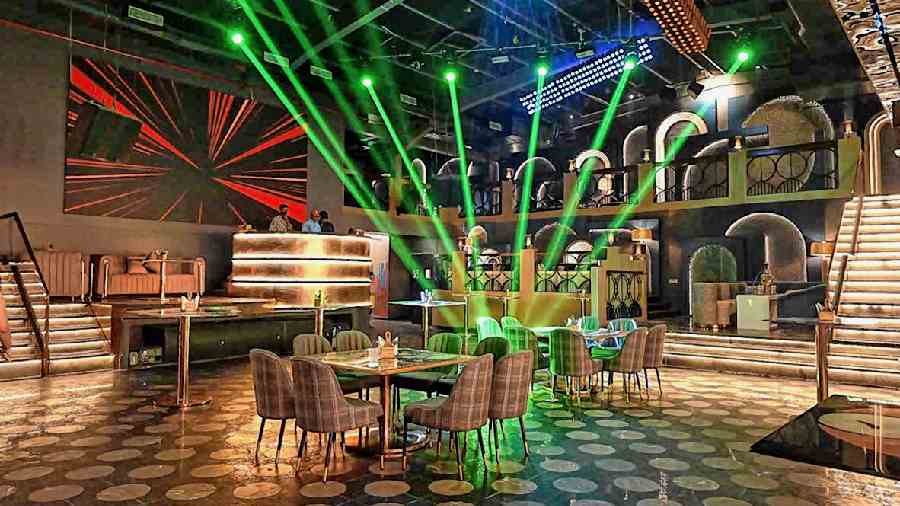 Drunken Teddy has almost a 2,000sq ft dance floor with an elevated DJ console attached with a VIP section, a 18ftx10ft LED wall, unique chandeliers which can produce infinite colours, patterns and lights, all controllable.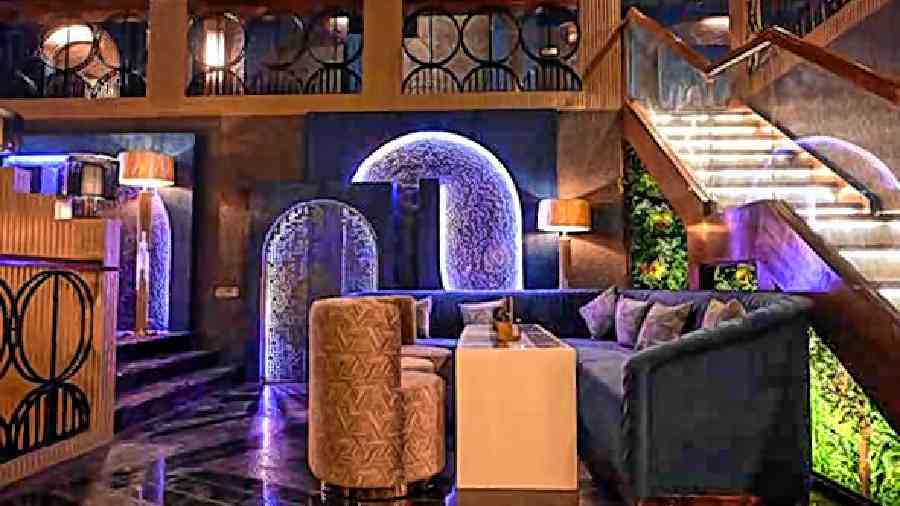 One of the VIP sections beautifully done up with snug couches with backlit arched walls makes this a hotspot in the club.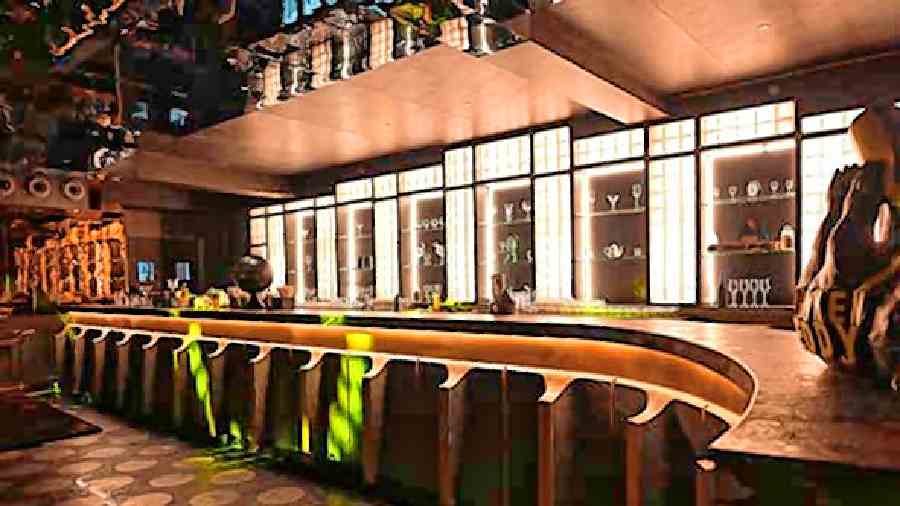 A glimpse at the 33ft-long bar with glass bricks forming the bar back. For faster and smooth service at the bar, there are no bar stools or chairs. The space is completely clutter-free.
TT Picks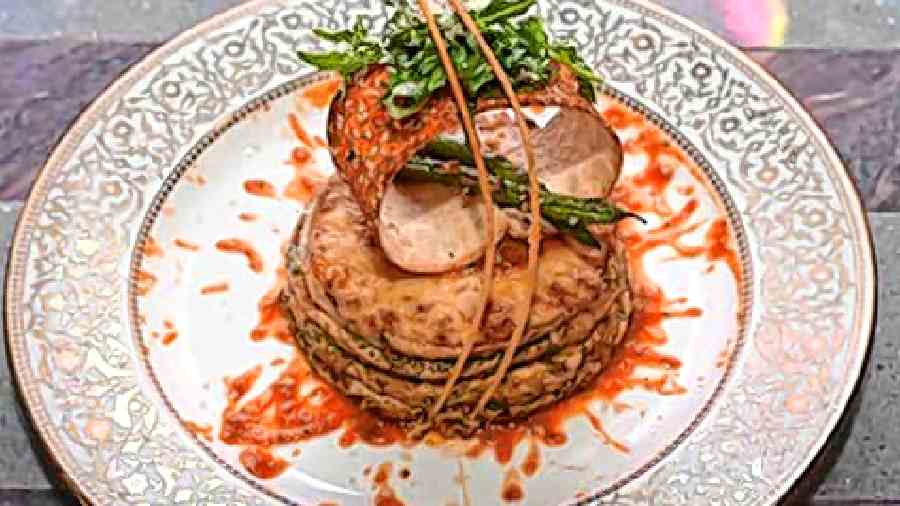 Mille-Fulle Spinach Ricotta Lasagna is a filling main course that has thin layers of pasta stuffed with spinach and ricotta cheese placed on a bed of delish tomato sauce.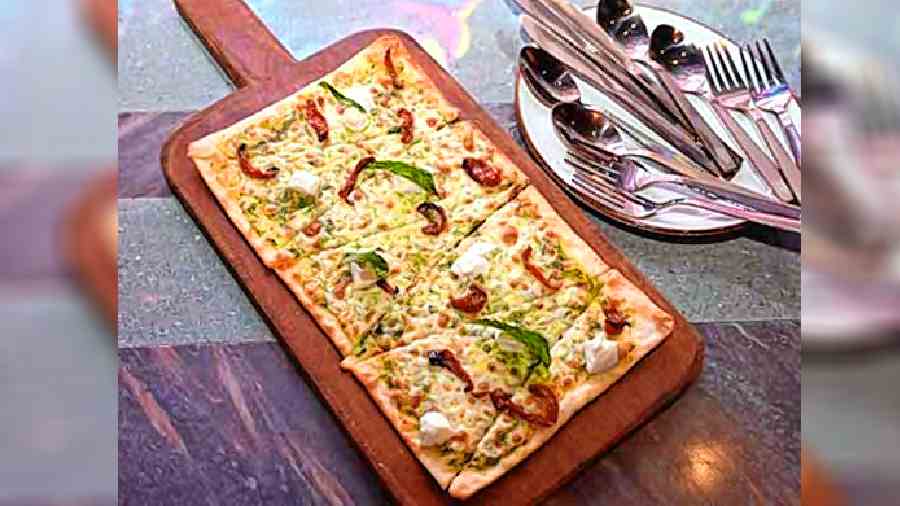 Pesto Pizza is a thincrust pizza that's light and airy, topped with mozzarella, pesto, sun-dried cherry tomatoes with dollops of fresh burrata on top.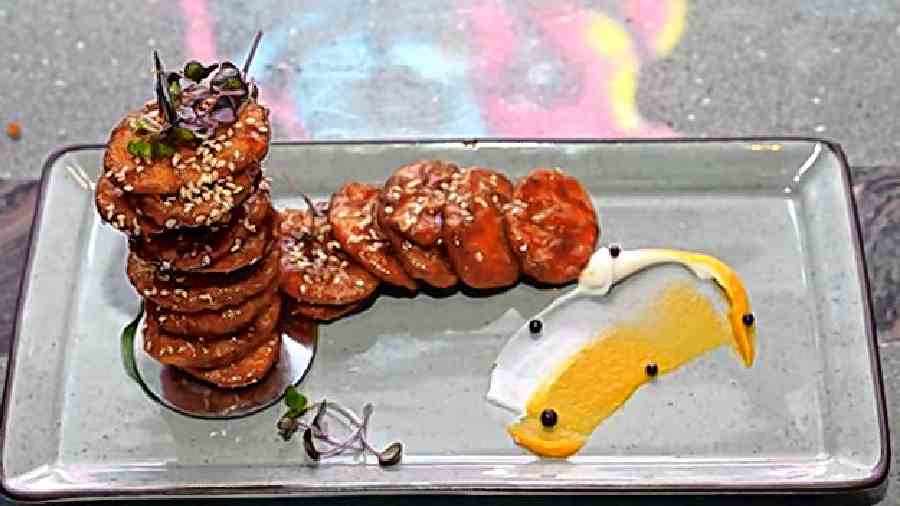 Bored of munching on lotus stem? Try the new Crispy Chilli Banana Stem that has diced banana stem tossed in spicy Asian sauce!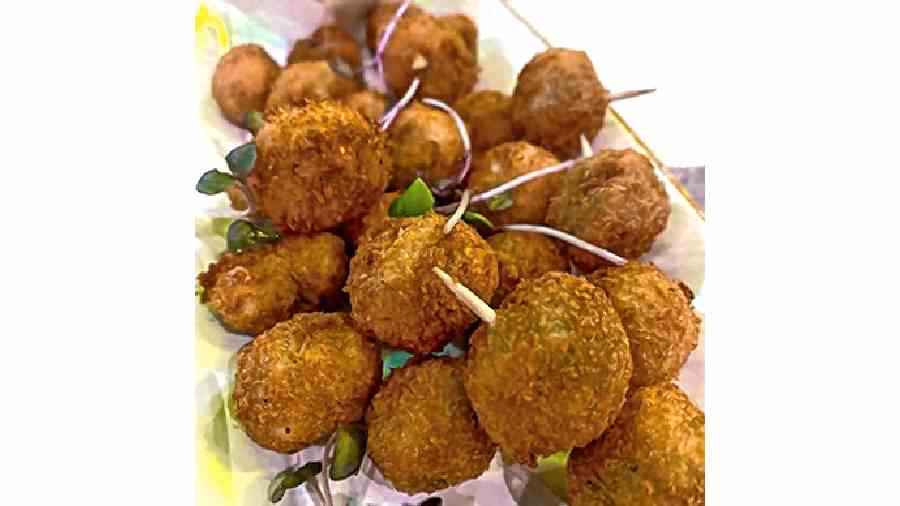 Kickstart your meal with Stuffed Olives that has black olives with cheese stuffing, crumb-coated and deep fried. Pair it with your drinks.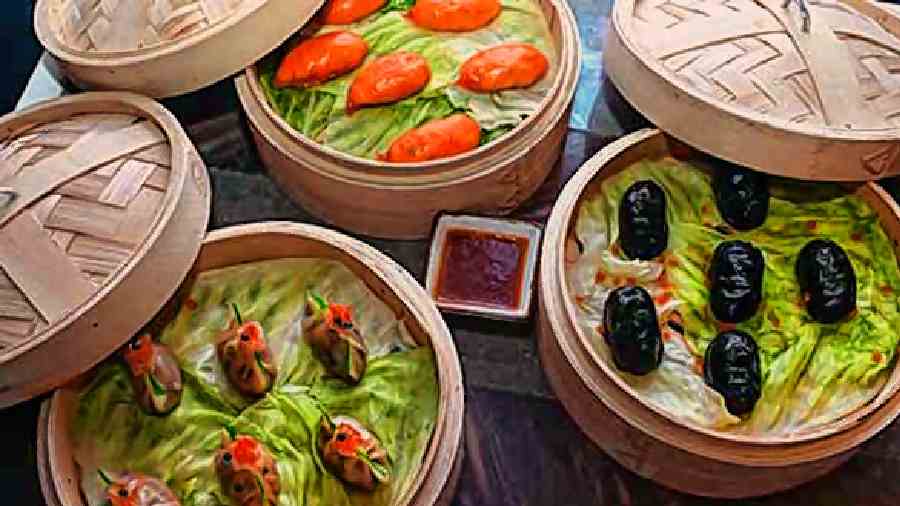 Dim sums and dumplings are worth a try. While we loved the melt-in-the-mouth Edmame Cream Cheese Dim Sums, the non-veg option Charcoal Dim Sum was equally delicious and high on flavours. Asparagus Corn Water Chestnut Dumpling won us over with its crunchiness.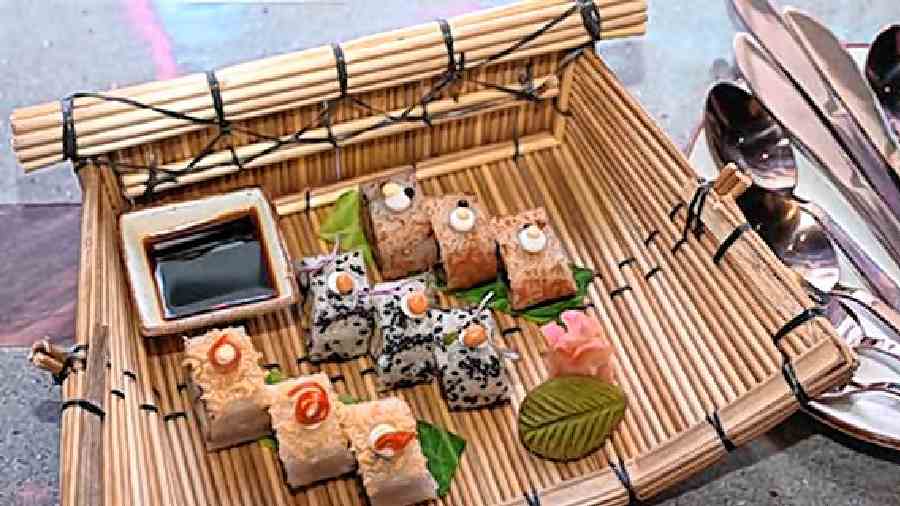 Yes, sushis are on the menu! We tried the non-Veg Sushi Platter that had three kinds of sushis — Buffalo Chicken Roll, Katsu Chicken and Prawn Tempura.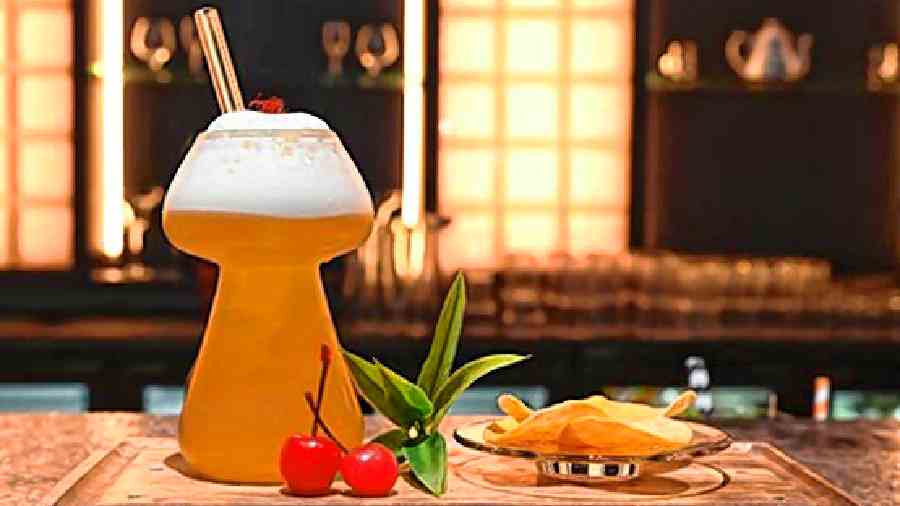 Saffron Colada: This fruity cocktail with pineapple juice has white rum, saffron water, basil leaf and lime. Garnished with saffron on top, this is simply aromatic and yum. It's accompanied with wafers and cherries.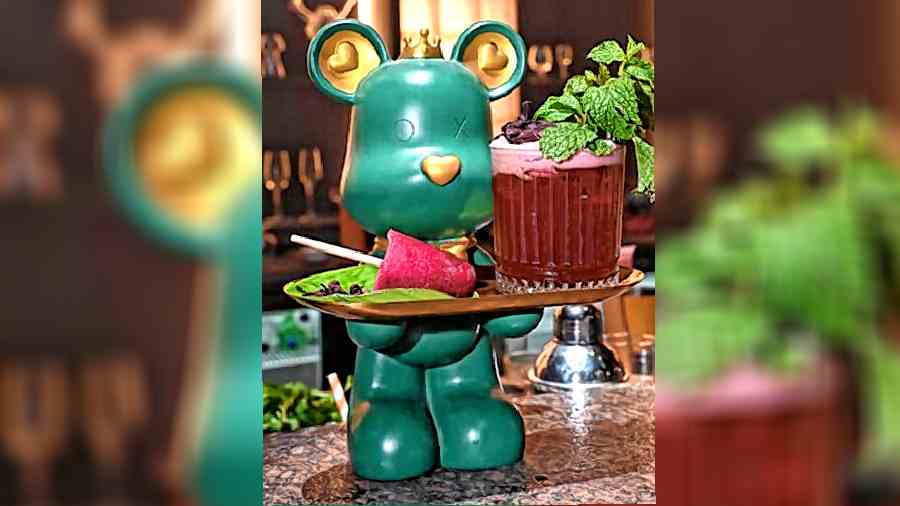 Wedding Teddy: Wedded or not, this is a potent whisky cocktail with plum, apple juice, lime, sugar syrup and peppermint water. It's served next to a green teddy that's totally Instagrammable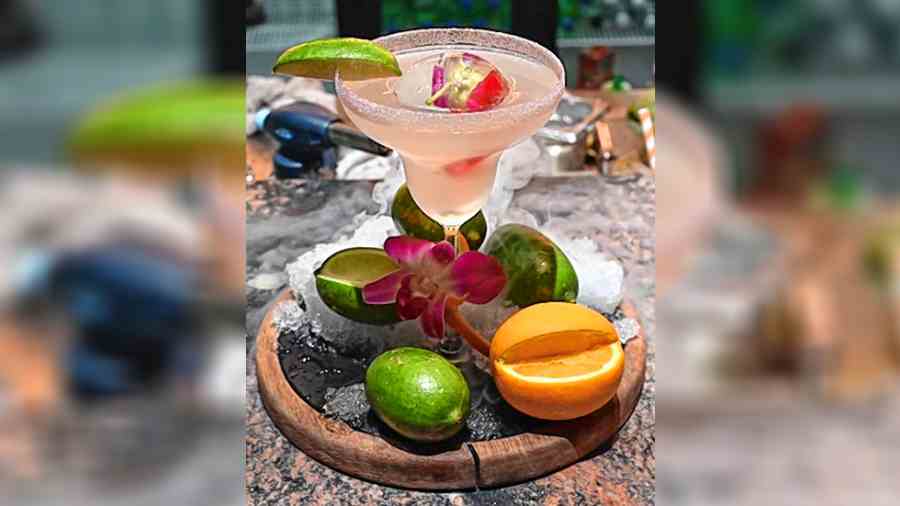 Ginger and Peach Margarita: A beautiful cocktail that's equally tasty! The concoction has peach, ginger, tequila, triple sec and lime. It's served with an ice sphere with a frozen orchid petals.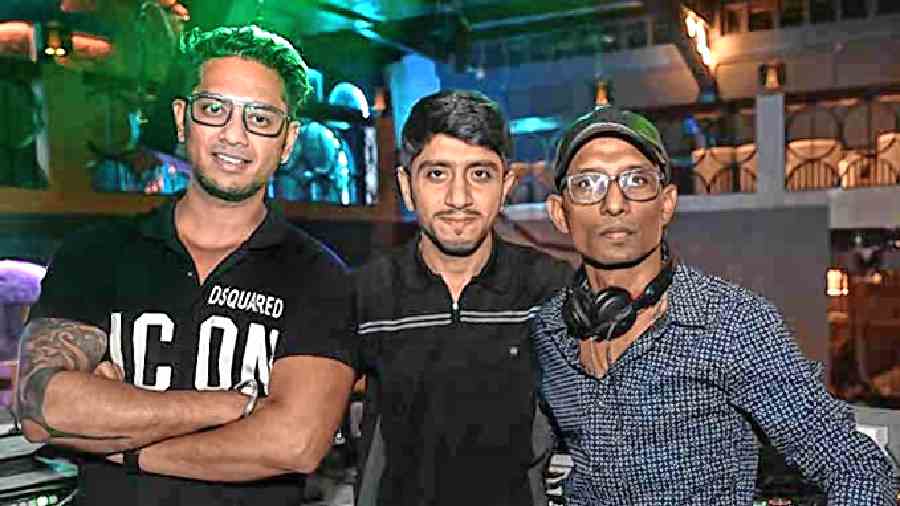 (L-R) DJ Rick, VDJ Manish Chatwani and DJ Manish Patwa.