Great food has the power to make your mind travel. This thought was the driving force behind Taste of the Mountains, a dining experience curated by Gormei and Glenburn Culture Club, with My Kolkata as media partner on January 5 and 6. Guests gathered at The Glenburn Penthouse to taste chef Sherry Mehta's modern twist on traditional Himachali cuisine, accompanied by a range of cocktails with Hapusa Himalayan Dry Gin.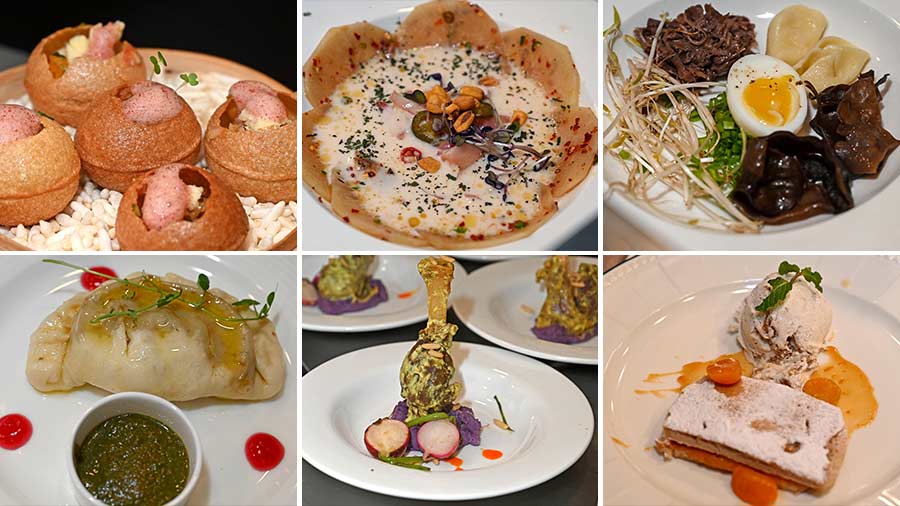 The food included dishes like Rhododendron Pani Puri with Apricot and Yak Cheese Filling, Kohlrabi Ceviche, Stinging Nettle Soup with Chiragi, Siddu Mutton with Pahadi Ghee and Anardana Chutney, Chaa meat Lamb Shanks with Purple Yam Mash and Baby Radish, and Aktori with Walnut Ice Cream and Sea Buckthorn Syrup
"Whenever I told people that I come from the hills, they always narrowed down our food to Maggi and momos. To counter this, I started talking about Himachali food, and went on to cook it for people. This piqued their interest and they always wanted to know more about the mountains," smiled Sherry, before the guests began their meal. She added that all the ingredients in the spread had been sourced from Himachal Pradesh. 
Gormei founder Argha Sen echoed the desire to bring out this connection. "Our idea is to always organise extraordinary culinary experiences. Taste of the Mountains has been very fruitful because we're combining mountain ingredients in food, with a beverage that has a Himalayan connection, in a setting that shares its story with the hills. We want to bring the aspirational and mystic qualities of the mountains to the table," he said. He also expressed the desire to take Taste of the Mountains around the world, with Glenburn being the venue for its grand premiere.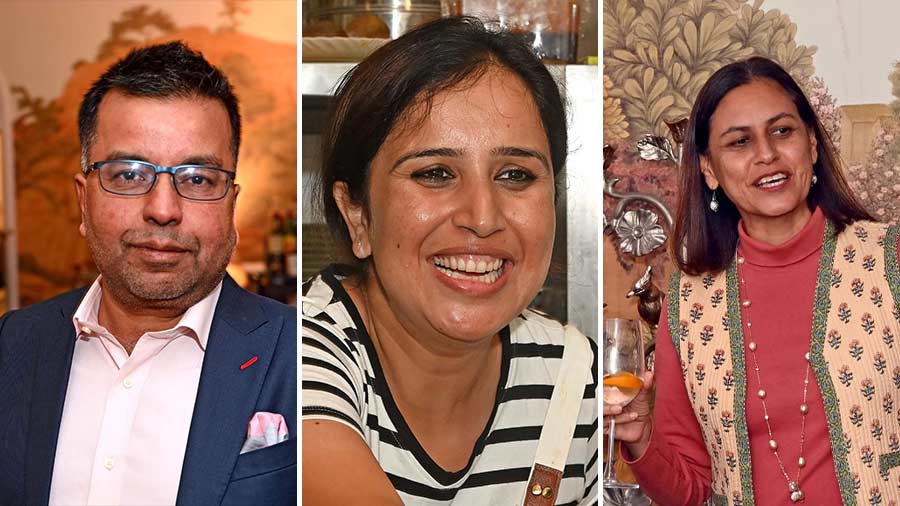 The evening was put together by (L-R) Gormei founder Argha Sen, chef Sherry Mehta, and owner and MD of Glenburn Tea Estate, Husna-Tara Prakash
Guests were transported to the Himalayas with seven courses of food curated by Sherry, and five select cocktails prepared with Hapusa Himalayan Dry Gin. "Our gin is one of the first to be prepared with Himalayan juniper berries, strengthening its mountainous roots and making it a perfect companion to the food," said Anuj Sama, assistant brand manager, Hapusa.
Husna-Tara Prakash of The Glenburn Penthouse was the gracious host, ensuring that guests were comfortable. "Glenburn is my first baby and our story began in the mountains. Even for today's menu, our manager located some fresh mountain trout and sent it to Kolkata by yesterday's Darjeeling Mail," she said.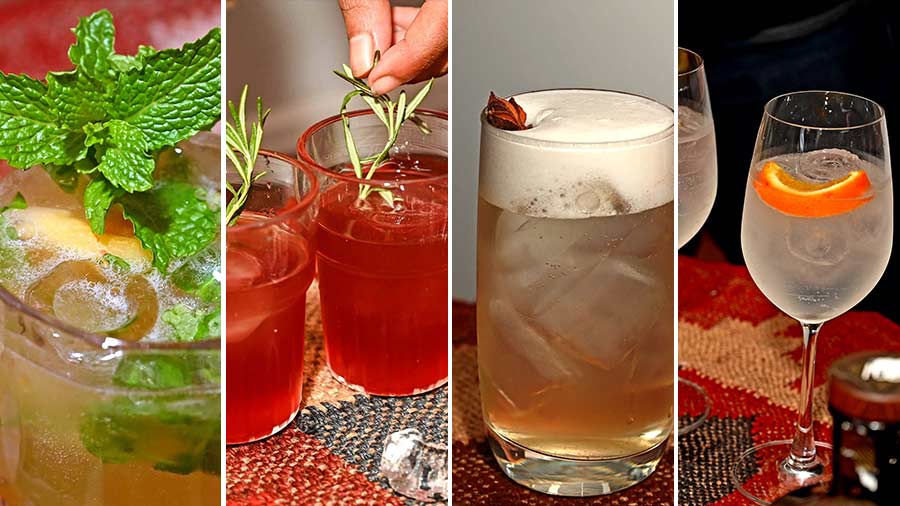 Some of the Hapusa cocktails being served: (L-R) Apricot Smash, Sissu Tales, Himalayan Buck and Hapusa G&T
Shaun and Pinky Kenworthy were all praises for the meal. "This was a great modern interpretation of Himachali cuisine with lots of indigenous ingredients. While the ceviche was the standout dish for me, the fruity cocktail pairings were equally amazing," said Shaun, who is frequenting Himachal these days to consult for an upcoming hospitality project. "I'm a gin lover, and this is the most flavourful gin I've had. It was my first time having Himachali food, so every dish felt like a mini-surprise," Pinky added.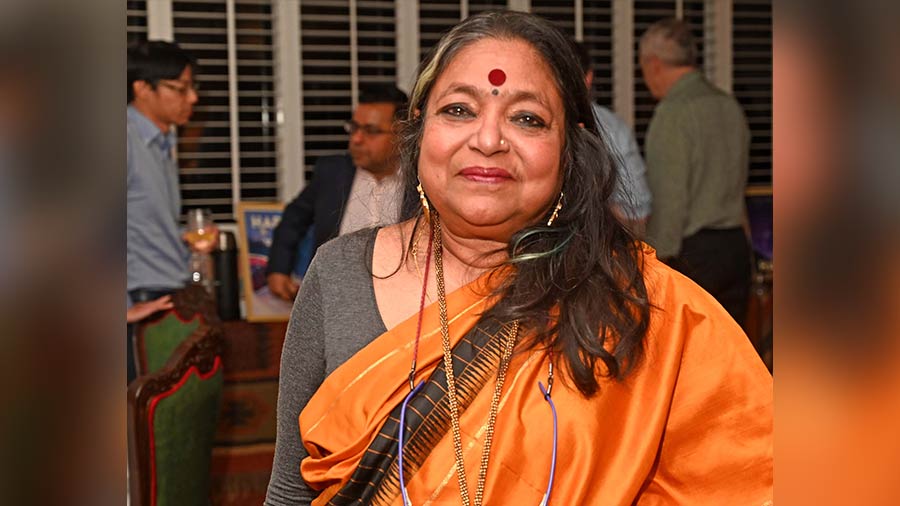 Food historian and development consultant Pritha Sen was all smiles after the meal. 'Gormei's high-end pop-ups are always well curated. They put a lot of time and thought into the chef they select and the flow of the event. Sherry's work is excellent, and this evening was a great collaboration between Gormei's expertise and her skill'
The experience also won the approval of competitive fencers Abhiroop Sengupta and Dia Bose Sengupta. "It doesn't get any better than the view and old colonial charm of The Glenburn Penthouse. Pairing it with chef Sherry's Himachali food created a wonderful ambience," they said.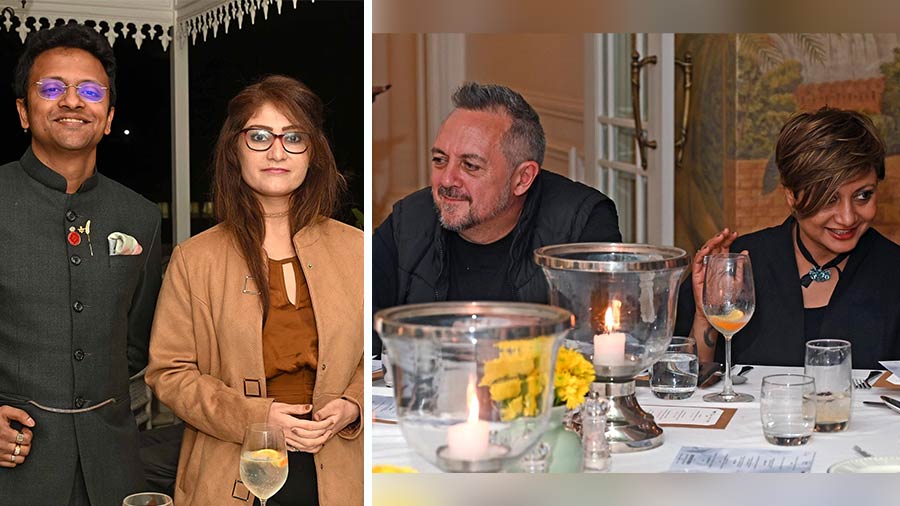 Couples particularly enjoyed the spread, be it (L-R) Abhiroop Sengupta and Dia Bose Sengupta; or Shaun and Pinky Kenworthy.
Sherry topped off the evening by emphasising on her personal connection with the hills. "Wherever I go, I'm always known as 'a girl from the hills'. It's both my Instagram handle and my identity," she signed off.