Durga Puja comes around once a year, so why not go all out and plan a drinks dossier that mirrors the festive fare? "Start by laying out a nice drinking table alongside your dining table this festive season," suggests pro mixologist Irfan Ahmed.
Serving cocktails at a festive soiree is a lot more fun than the same ol' whiskey-and-ice combo because your guests get to stir up their own sips, and sometimes, participate in some tasty competition. You'll find out who makes the best G&T and laugh over your friends' most embarrassing moments in school! On the other hand, if you're playing the host with the most, this presents the perfect opportunity to show off your bartending skills.
In the run-up to the festive season, Irfan Ahmed, the man behind Kolkata's popular pours — LIIT at Shisha Bar Stock Exchange (BSE) and Bubblegum and Candyfloss Mojito at The Factory Outlet (TFO) — shares a few tips with My Kolkata on how home bars can be jazzed up.
#ProTip 1: Get creative with leftovers
All you need to do to stand out is get creative. "Think out what you want to do and what your guests enjoy from before and your job is done. You don't need to have extravagant items, just get innovative with what you have at home," says Ahmed. Something as simple as coconut milk, which is usually used for preparing sweets during Durga Puja, can be repurposed and spun into a beautiful Pina Colada. Think along these lines and move any leftover ingredients lying around your kitchen to your home bar.
#ProTip 2: Pretty glassware for the Instafam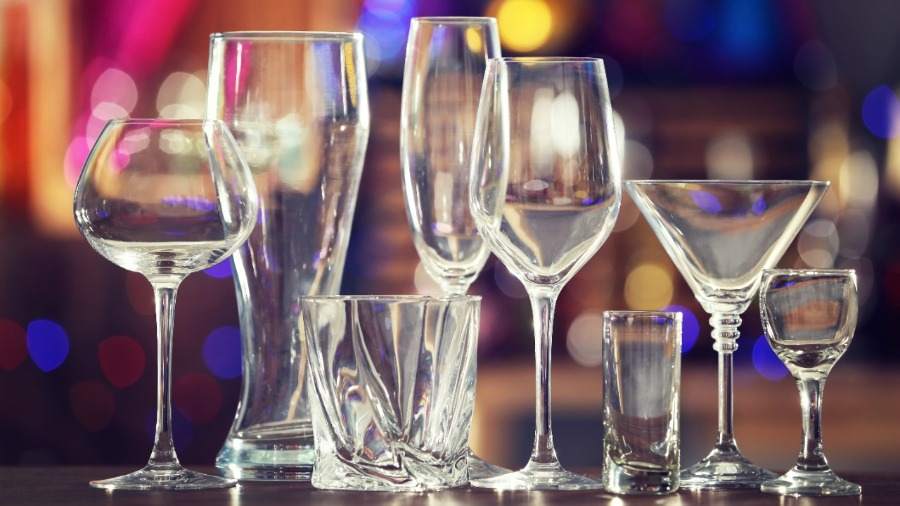 Shutterstock
"The first thing in your home bar should be a good selection of glassware," he says. The quality of the glasses should be top-notch. "Your friends will come over and some of the drinks might just feature on their Instagram. So, you need pretty glassware," he laughs. A variety of glasses are a good way to go — from whisky and wine glasses to martini and margarita glasses as well. Stocking up on shot glasses is never a bad idea.
#ProTip 3: Stock up on spirits
Ahmed advises stocking up on different types of gins. "At the moment, a lot of Kolkatans are into gin. Choose between B Peters from the old family of gins or Samsara from Goa, which is from the new family," says the mixologist.
Maturing a sangria in advance is also a good idea. "You can find the recipe online, it's very simple. Make it with good red wine and let it mature before serving it to guests," he says. During the festive season, a lot of people tend to fall ill so he advises keeping the all-time favourite Old Monk or a bottle of brandy at hand which "are the best medicines".
No bar is complete without a blended whisky and a nice single malt. "Make sure the single malt is not too peaty and not too mellow either," says Ahmed. If you're looking to take the festivities up a notch, stock up on some bubbly champagne.
Also, don't forget the beer.
#ProTip 4: Fix with it a pre-mix
Pre-mixes make the job of a bartender a total breeze. "There are so many flavoured tonics available nowadays. Buy a few of them because they go really well with gin. If you're buying an elderflower flavour — this goes well with both gin and rum," shares Ahmed. Stock up on flavoured tonic water mixes, cold press fresh juices and herbal fizzy drinks along with bitters and syrups. These will keep your teetotaler guests in high spirits too!
#ProTip 5: Spices and syrups
"Keep your favourite kitchen spices at the bar," says Ahmed. Cardamom, cinnamon and star anise zhuzh up any cocktail while herbs like mint, rosemary and basil add a dash of freshness. "You can even pre-make a few sugar syrups," he says. A syrup that's special to Ahmed is garam masala syrup — 1:1 sugar and water with a pinch of garam masala boiled for 15 minutes then blitzed and strained.
He also advises keeping eggs at hand for the "Bengali who loves a classic Whisky Sour!"
#ProTip 6: Offbeat bar tools — coffee machine and ice moulds
Shakers and stirrers are a must, everyone knows that. Ahmed lets us in on an offbeat tool in his home bar — a coffee machine. "An espresso shot in a drink can do wonders. Keep a coffee machine at your bar, if you have one, so your guest can add a shot of espresso to any cocktail," says the veteran.
Another interesting item at his home bar is a set of unique ice moulds. The mixologist recommends outsourcing ice during the festive season but if you're up for investing in a few moulds that make diamond-shaped ice or Lego-shaped ice, it only adds to the innovation. "I take the sangria mix that I make and freeze them in these moulds. So, I'm left with these beautiful ice cubes that can be used in just about anything," he smiles.
Cocktail recipe: Skinny Espresso Martini (Ahmed's rendition):
Ingredients:
1 shot of espresso (freshly pressed): 60 ml
1 shot of gin: 60 ml
Hazelnut syrup: 10 ml
Caramel syrup: 10 ml
Method:
Pour it into a glass. Stir, sip and enjoy!