The Maidan woke up to a gloomy Saturday on July 23, but was soon taken over by 140 energetic boys and girls who battled it out in the muddy field for the Tim Grandage Rugby 7's title, organised by Future Hope.
The players' jerseys weren't loaded with sponsor stickers; no cameras could be seen capturing the action live. Yet, there was a broad grin on every face, unmistakable despite everyone being completely covered in mud. Their expressions extended to the way they played, giving it their all on the field and getting up stronger each time they were tackled onto the ground.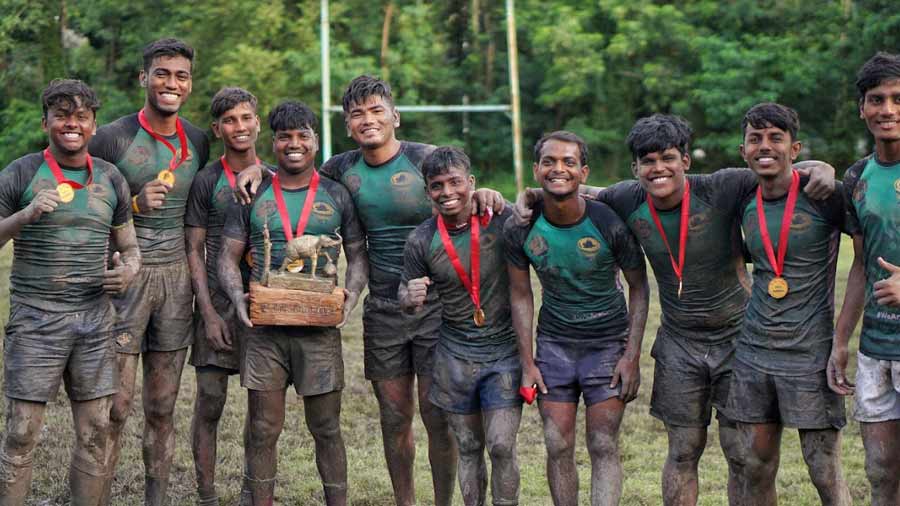 The Jungle Crows won the men's tie
After 24 matches, the Jungle Crows emerged victorious in the men's finals, while the Saraswatipur Leopards came out on top in the women's finals. But the real winner was the sport itself and the spirit with which it was played.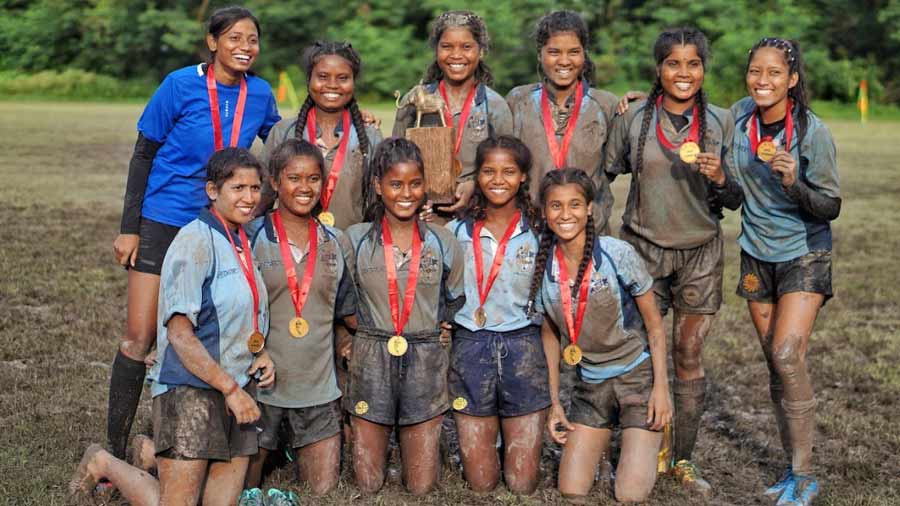 The Saraswatipur Leopards were the winners in the women's category
Players came from across West Bengal, including Saraswatipur, Malda and Kolkata, for the love of rugby.
"We have so many young people from different walks of life — they have a common love for this game. I have been playing rugby since I was 8 and I'm turning 65 next month and still going strong. When I play with my youngsters at Future Hope, I feel like I'm 30! It is a joy to see everyone playing tough but fair on the pitch and maintaining camaraderie off the pitch," said Tim Grandage, founder of Future Hope.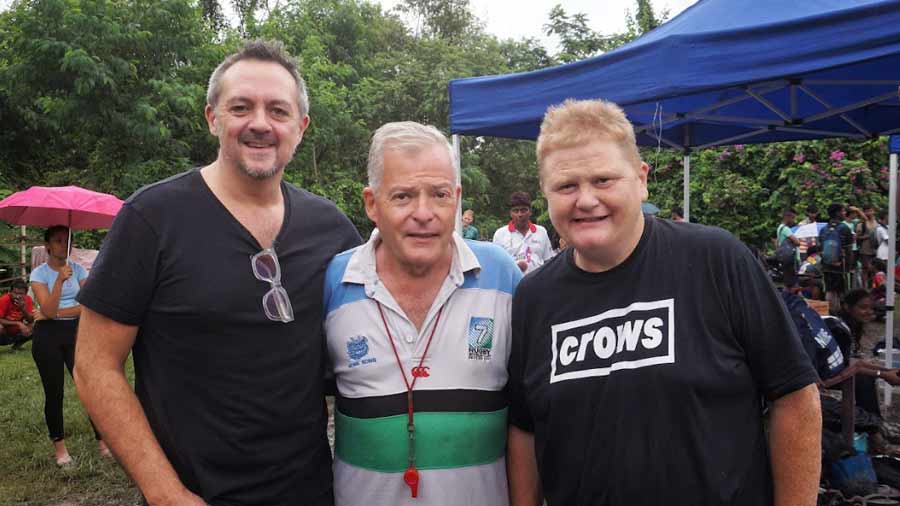 (L-R) Shaun Kenworthy, Tim Grandage and Paul Walsh
Jungle Crows founder Paul Walsh reiterated the importance of Tim Grandage Rugby 7's as a tournament. "Tim is a stalwart of both West Bengal and Indian rugby. He has been at the forefront of the rugby revolution in the state since 1987, even taking a team from Bengal to play in Hong Kong. He has brought young people into the sport and inspired me to do the same. This tournament represents his pioneering spirit," Walsh said.
Celebrity chef Shaun Kenworthy was there to cheer on the teams. "This pitch is very close to my heart and Jungle Crows has been an integral part of my 17-year journey in Kolkata. It is especially great to see more girls turn out every year," he said.
Grandage agreed, adding, "There is no better rugby pitch in the world, than here at the Maidan."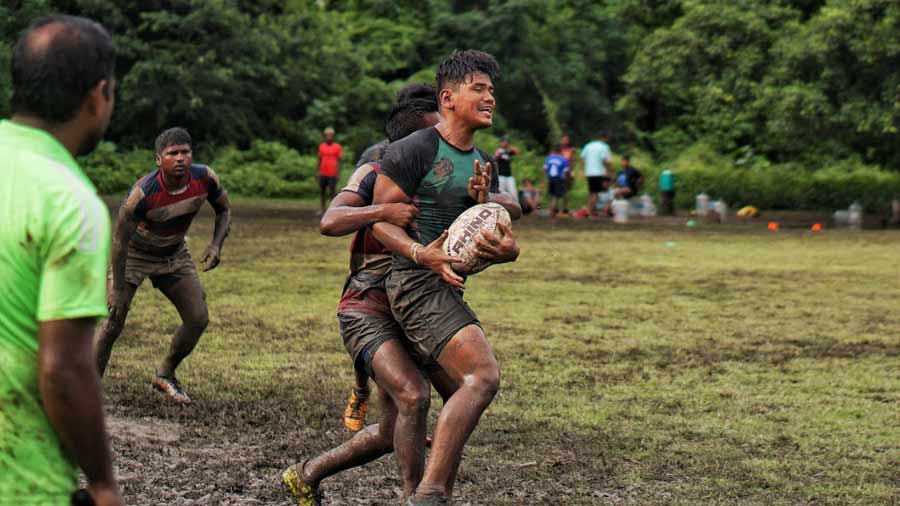 The players gave it their all, running at breakneck speed on the muddy pitch
The upcoming talent from the state certainly seems to be in good hands. All of 23, Sutrishna Mayra already has a decade of rugby experience on her side and was a part of the Saraswatipur Leopards team that won the women's title. She has grown up with the Future Hope family supporting her at every stage. Having graduated from St. Xavier's College, Mayra hopes to become a police officer.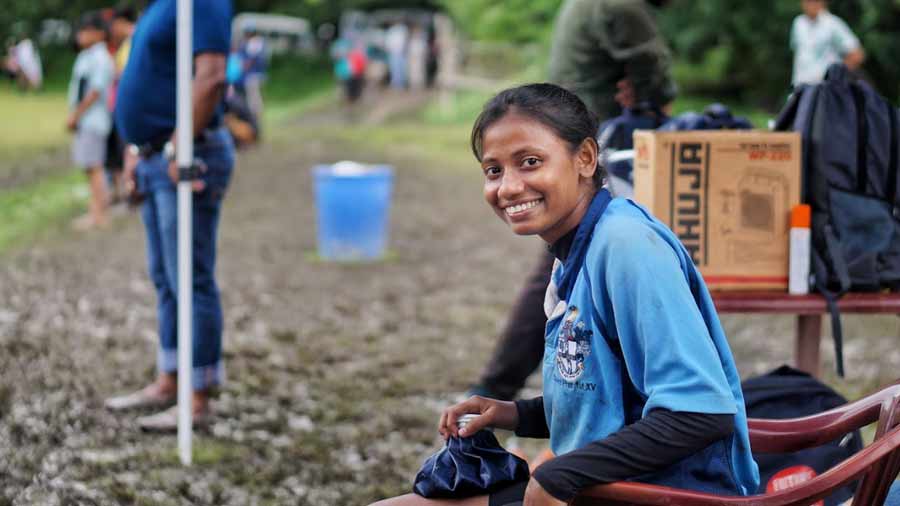 Sutrishna Mayra of Saraswatipur Leopard fought a knee injury to play for her team
"Future Hope helped me complete my schooling and college and taught me not just rugby, but football and hockey too. Tim is a parent to me," Mayra said, amid victory celebrations.
Future Hope CEO Sujata Sen was delighted to host the first tournament of the rugby season in Kolkata. "The talent that emerged seems very promising," said a beaming Sen.
Satabdi Bhattacharjee, principal of The Newtown School and the chief guest, underlined how rugby had many lessons to offer. "I think rugby is a wonderful sport because it teaches children a lot of discipline and instils both physical and mental strength in them. I hope that every school in Kolkata takes it up more seriously," she said.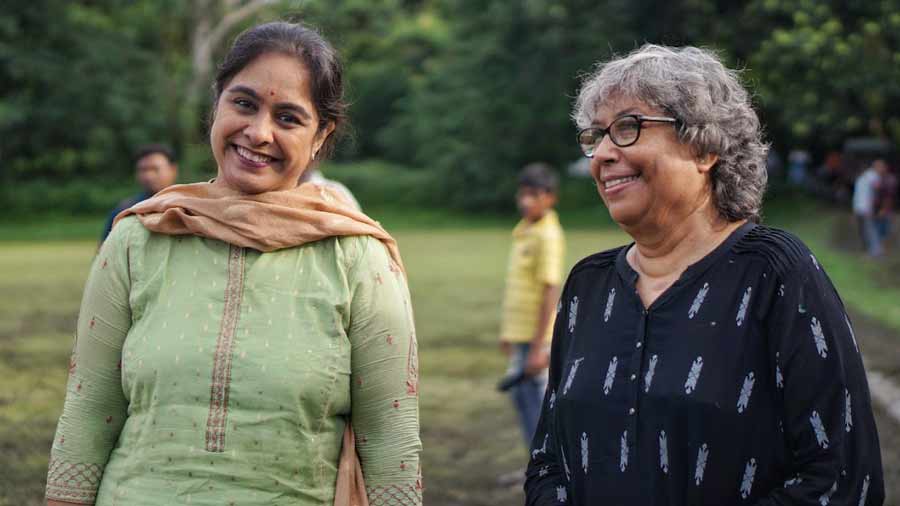 Future Hope CEO Sujata Sen with (left) chief guest Satabdi Bhattacharjee, principal of The Newtown School
Sunny Kewat, 22, of the winning Jungle Crows team, has been playing rugby since he was 5. Grandage swears that he is among the fastest and most efficient tacklers on the pitch. In addition to representing Bengal in the nationals four times, Kewat also coaches the junior and senior girls' teams at Future Hope.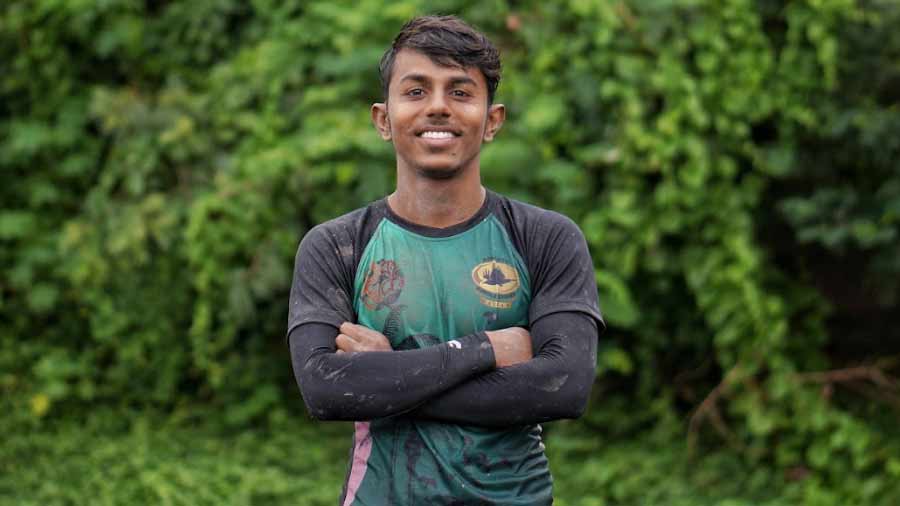 Sunny Kewat says rugby has taught him invaluable leadership skills
"I enjoy attacking on the field!" said Kewat, who is studying to be a physiotherapist.
Surya Chakraborty, who represented Future Hope in their semi-final campaign, is just 19, and has already played for India. The student of Bhawanipur Education Society College started playing rugby when he was six, and represented India in the internationals at Singapore in 2016.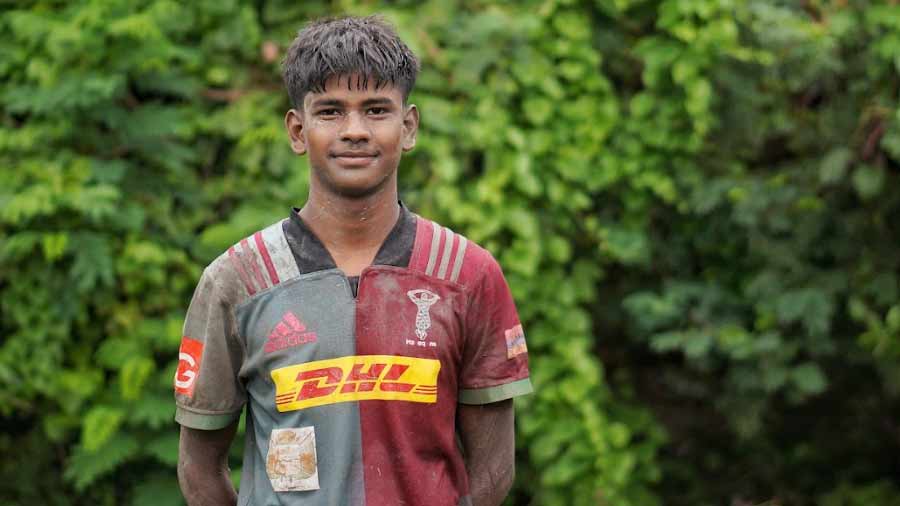 Surya Chakraborty is on his college's football team too
His next goal? "I'm hoping to build my physique and try for the senior team soon."
As great as these individual stories are, the effort is always collective. Whatever the outcome of the match, the consensus after every final whistle was to give just a little more in the next game. Needless to say, the teams are already raring to have a go at next year's Tim Grandage Rugby 7's.