If you're near Victoria Memorial around 10pm, chances are that you will see a burly figure run past you. Chances also are that it will be 27-year-old Pritam Singh, who has dedicated his life to fitness, so much so that if he can't work out in the morning, he will end the day with a run. What makes Singh stand out from other fitness enthusiasts of the city is his connection with rugby, which has taken him from the fields of the Maidan to various corners of the world.
Starting out
During his early years at The New Horizon High School, Singh wasn't academically inclined and would get into fights often. "My parents were worried because they would frequently receive complaints from school. Some older bhaiyyas from my locality would play rugby for Jungle Crows (a sports and social development foundation). My mom expressed her concerns about me to one of them, and he took me to the Jungle Crows field. I was so young that the rugby ball wouldn't even fit in my hand," reminisces Singh, continuing, "But I instantly felt connected to the sport for its physicality and aggression."
His zeal paid off and Singh started representing Bengal in several national tournaments and even secured a place in the India U-19 squad to Pakistan in 2013. "When our squad reached the Wagah border, we found out that some visas, including mine, were rejected. I couldn't play and had to return," he says. 
But Singh didn't give up, because he had found purpose in education through sport. "The best part of growing up at Jungle Crows was meeting different people, be it players or coaches. Having a mentor like Paul (Walsh, founder, Jungle Crows) also helped. All these people made me understand the value of education and how it is the one thing you earn for yourself, and not for others."
The power of learning
At 18, after completing school, he found himself going to Snow College, Utah, for a year to study weight and circuit training, funded by Jungle Crows. "I packed my India jersey with me, and the flight from Kolkata to New York was my first time travelling by air! That year was an eye-opener, as I not only witnessed the power of learning, but also played for the university's rugby team," Singh adds.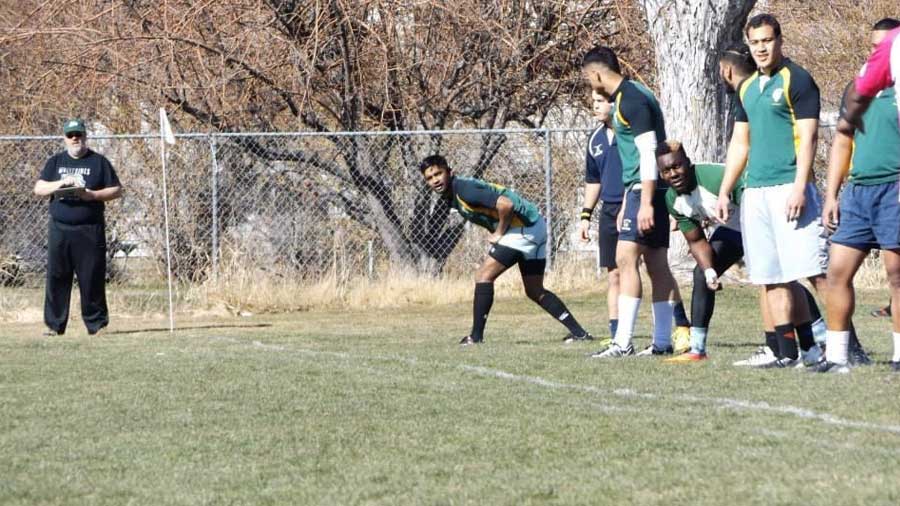 Singh also played for his university's rugby team when he went to Snow College, Utah
He returned to Kolkata at the end of the year with renewed clarity. "I enrolled at South City College and began training people professionally. I also continued my association with Jungle Crows, this time as a player and coach." This stint not only took him to several National-level tourneys, but also to the U.K. where he represented the club.
Moving to France
After graduation, Singh moved to France to pursue an MBA from Paris-East Créteil University in 2019. "I was deeply engaged in sports and wanted to learn how its business side runs too." He secured a contract with Paris Université Club, which took his game to a higher level. "People would exclaim that 'a Bollywood guy' was playing rugby, and were surprised to learn that the sport is played in India," Singh chuckles.
He continued training his clients from Kolkata, moving sessions to WhatsApp video calls even before the pandemic forced it, whilst acquiring clients in France too. "I received overwhelmingly positive feedback in Paris, which made me realise that I can actually do this," he smiles.
However, his biggest development came from the classroom. While preparing presentations, Singh noticed that his classmates would use his fitness training experience to present ideas, and he was struck with the idea to create his own website to better service clients. Thus, Preetfit was born. "My friend from university created the website and oversees the tech-end of things, while I look after the workout side."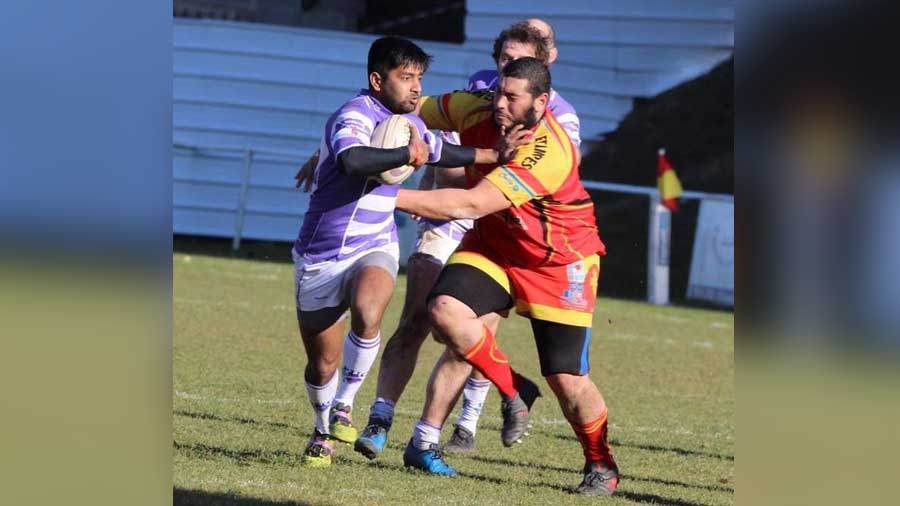 Singh also played for Paris Université Club when he moved to France to pursue his MBA
From strength to strength
Upon completing his course, Singh returned to Kolkata in 2021. He poured himself into Preetfit, moving all his clients online. "I was servicing 16 clients in a day then. Now, I have over 50 clients from all over the world. With so many different time zones, my work often requires me to conduct sessions from 5am, to sometimes 11pm."
He intends to make Preetfit more accessible going forward. "I feel that personal fitness training is often restricted to the elite. I'm trying to find a solution that makes it more affordable for the masses," he says
Despite the laurels, Singh remains actively engaged with the Jungle Crows, training twinkly-eyed youngsters who assemble at the club's field like he once did. "I believe that fitness should be seen as something that allows you to do whatever you want mentally and physically. Be it playing a sport with your kids or going on a trek, true fitness is when your body and mind are ready for any challenge," he concludes.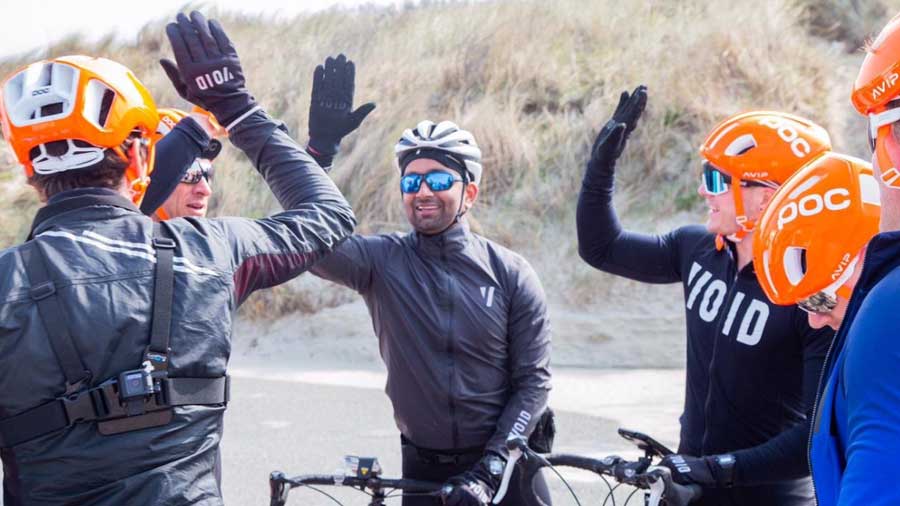 Singh on a cycling trip through Europe