Kolkata International Book Fair
International pavilions at Book Fair 2023 abuzz with interactive activities
Thailand, Japan, USA, France, Britain, Bangladesh have lots in store for visitors
By
Subhadrika Sen
| Published 02.02.23, 04:44 PM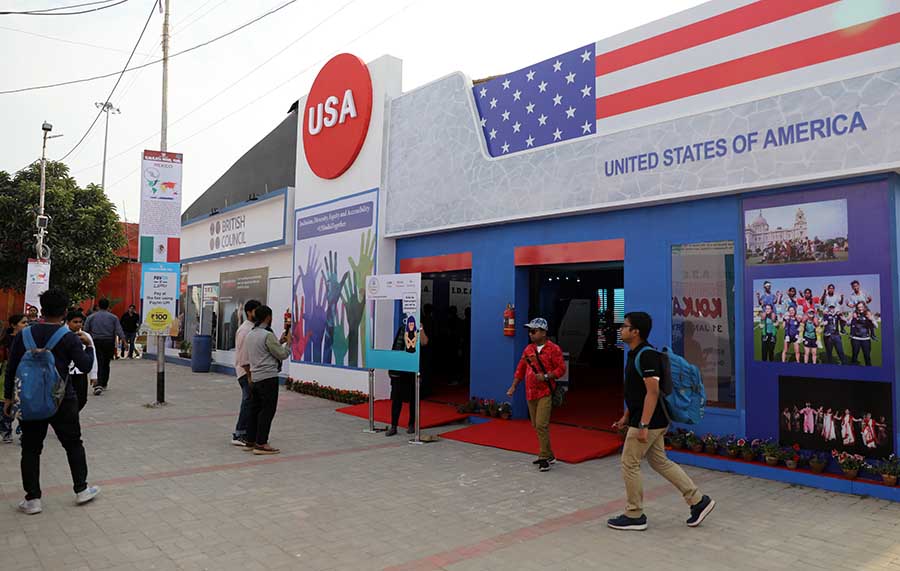 The USA pavilion at the 46th International Kolkata Book Fair or Boi Mela was inaugurated by US consul general Melinda Pavek on January 31. The theme of the pavilion is DEIA (Diversity, Equity, Inclusion and Accessibility). The space has been designed to evoke free-flowing conversation on powerful topics among the general audience. One can also take on-spot American Center Library membership at the pavilion.
All photographs by Arijit Sen / My Kolkata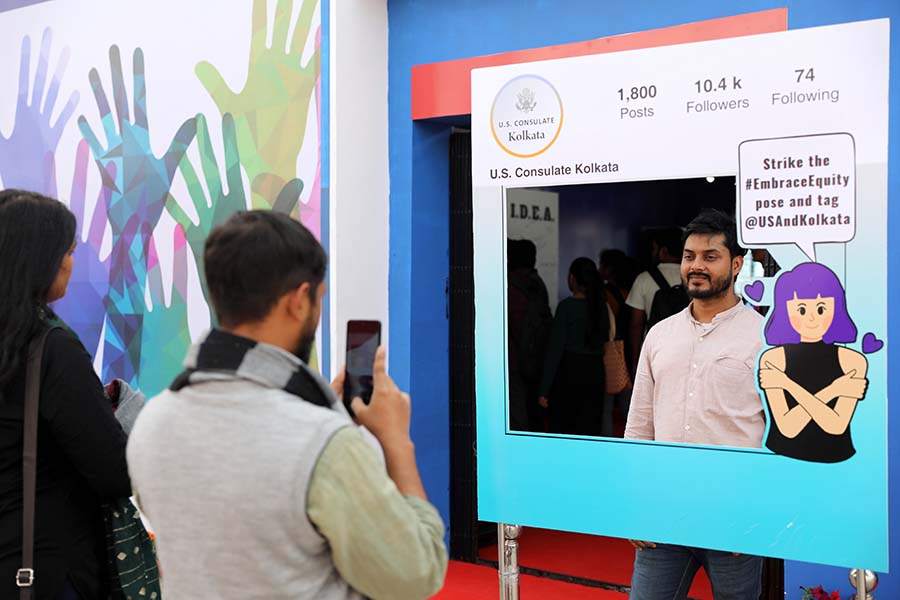 The USA pavilion will be hosting numerous activities like discussion on immigrant American Literature with choreographer Aseng Borang from Arunachal Pradesh on February 5 (6pm) ; quiz, collective art, jamming, on February 7 (2pm onwards); Education USA orientation for those who wish to take up higher studies in the US along with special focus on e-sports on February 10 (5pm); book discussion with American Center director Adrian Pratt on February 11 (6pm) and India- US togetherness on February 12 (6pm).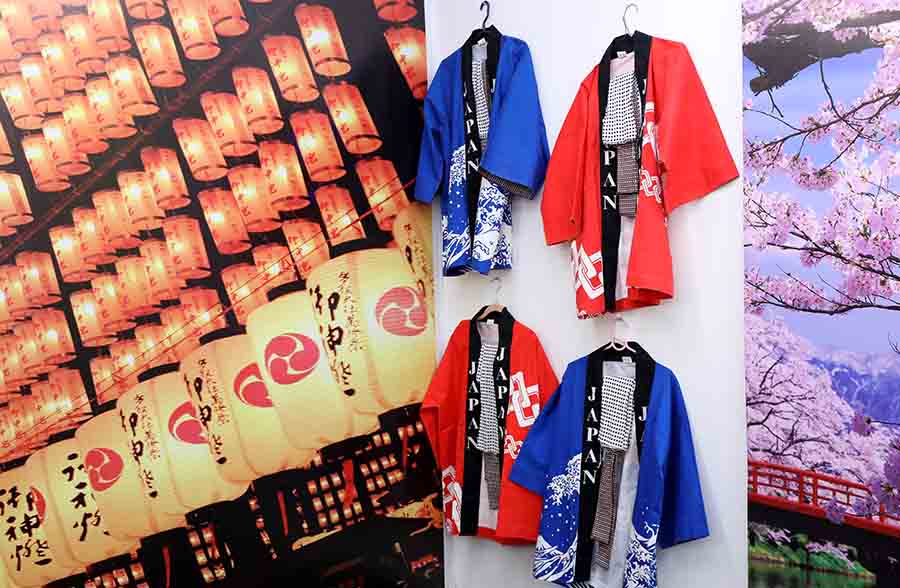 The Consulate General of Japan in Kolkata, in collaboration with youth group The Japan Curry, is hosting a string of activities at the Japan pavilion at the Book Fair. The pavilion was inaugurated by NAKAGAWA Koichi, the consul-general of Japan. The pavilion aims to uphold the culture of Japan through various interactive sessions, including calligraphy experience on February 6 and 8 (5pm and 6pm respectively); Japanese dolls exhibition on February 3 (5pm); karate demonstration on February 10 (5pm); anime voiceover on February 10 and 12 ( 3pm). Visitors can also pose for photographs in traditional Japanese Happi coats.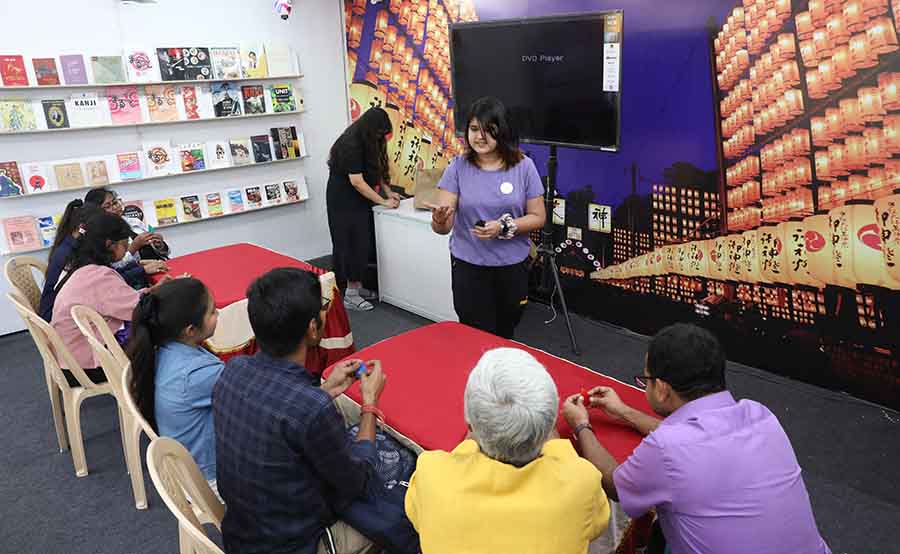 My Kolkata got a sneak peek of an ongoing origami session where visitors in batches of eight were making paper cranes under the guidance of instructors. Pronoy Sarkar, a student of Electrical Engineering at Techno India International, was a part of the origami-making group. 'It's an amazing experience. This is my first time taking part in origami.'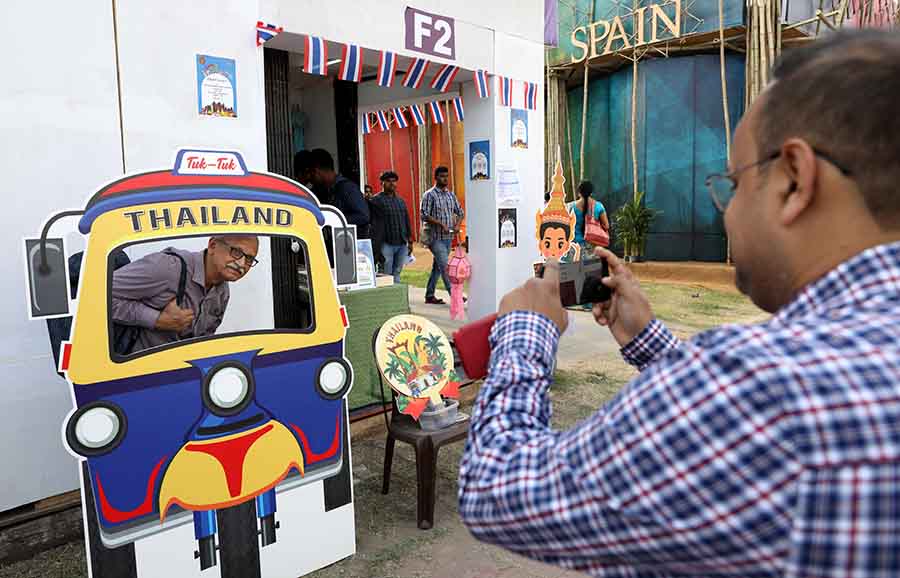 Thailand promises to make its first appearance at the Book Fair a memorable one. The Thai Corner is hard to miss with the larger-than-life photo-op props and cut-outs at the entrance. The space is decorated with books for browsing, photo booth, travel brochures; visa enquiries and free e-books. Regular activities include Learn Thai, Rupphapb Match (photo match), Memory Games, Thailand Quiz and Jaab Khu (pairing game).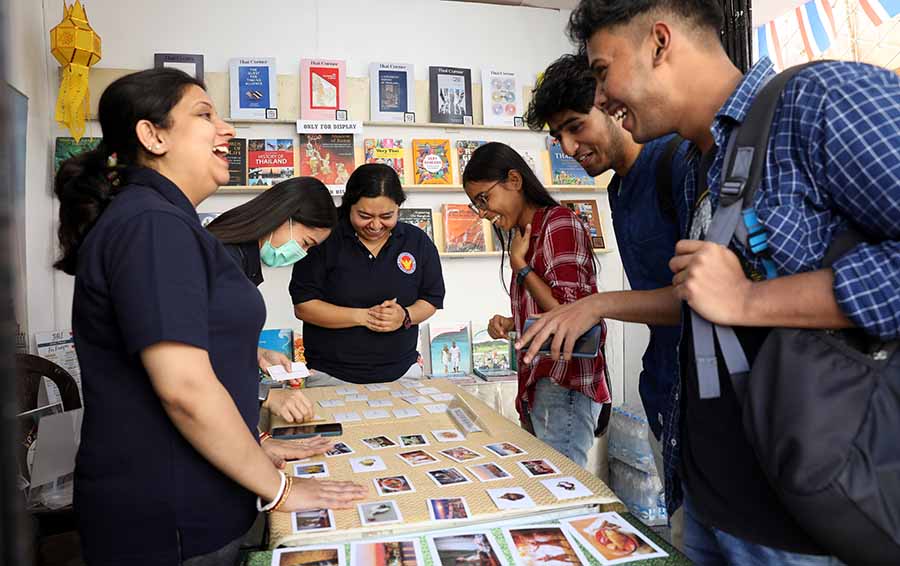 Ashif Aktar from Taki Government College was playing a game with his friends at the Thailand stall. 'The photo match game at the Thai Corner was interesting. I'm looking forward to buying some books as well.'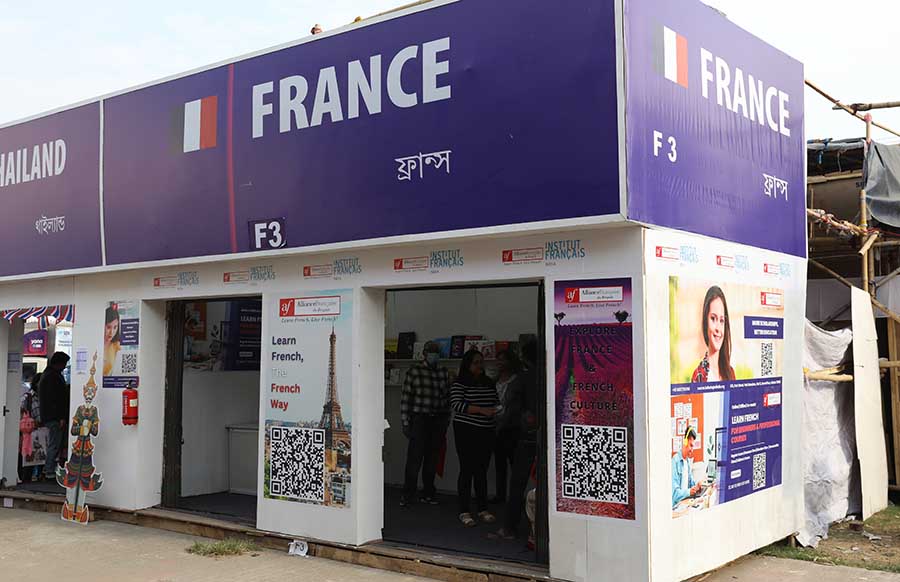 Alliance Française du Bengale, in association with the Book Office of the French Institute in India, is representing France at the Book Fair. From information about higher studies to enquiries on learning the language are entertained throughout the duration of the fair. The pavilion will also host activities like French demo classes, conferences, illustration workshops, book launches, and competitions.
Activities like the launch of the Kolkata Food Calendar by 3 Mad Bongs followed by a discussion on Indo-French cuisine among members of Kolkata Gastronomes and a discussion on Indo-French comics on February 3 (3.30pm onwards); comic-making workshop on February 5 (5.30pm onwards); poetry book launch on February 11 (6pm onwards); are bound to keep the visitors engaged.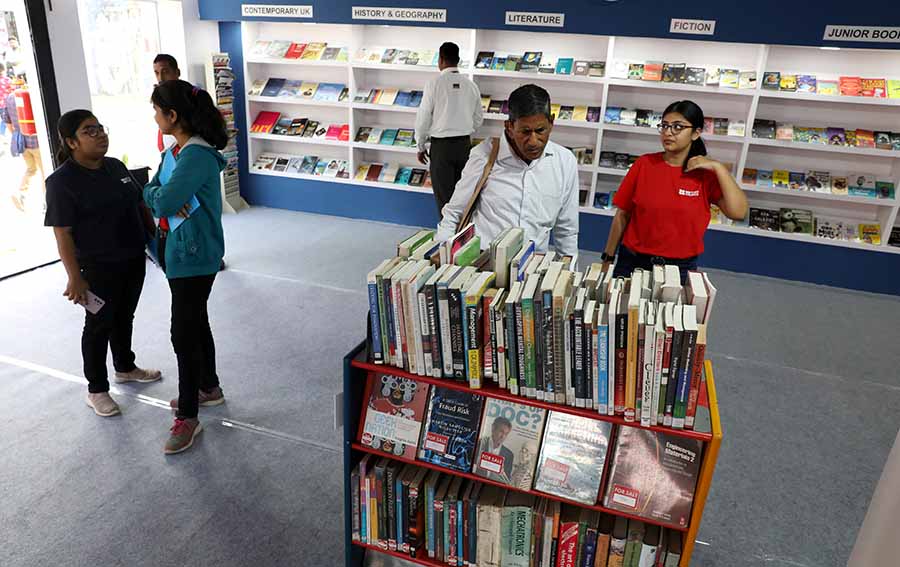 British Council, which aims to develop and strengthen ties between India and the UK, is a major attraction at Book Fair every year. The pavilion is equipped to answer any queries regarding studies in the UK, including scholarships. One can also enroll at the British Council Library on-spot.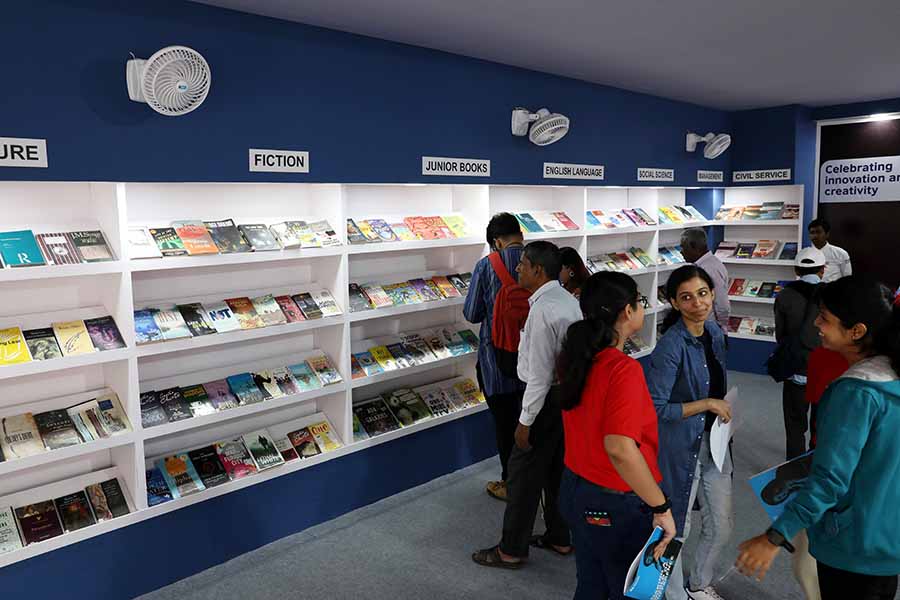 Books on voices from contemporary literature are on display while some books are also on sale.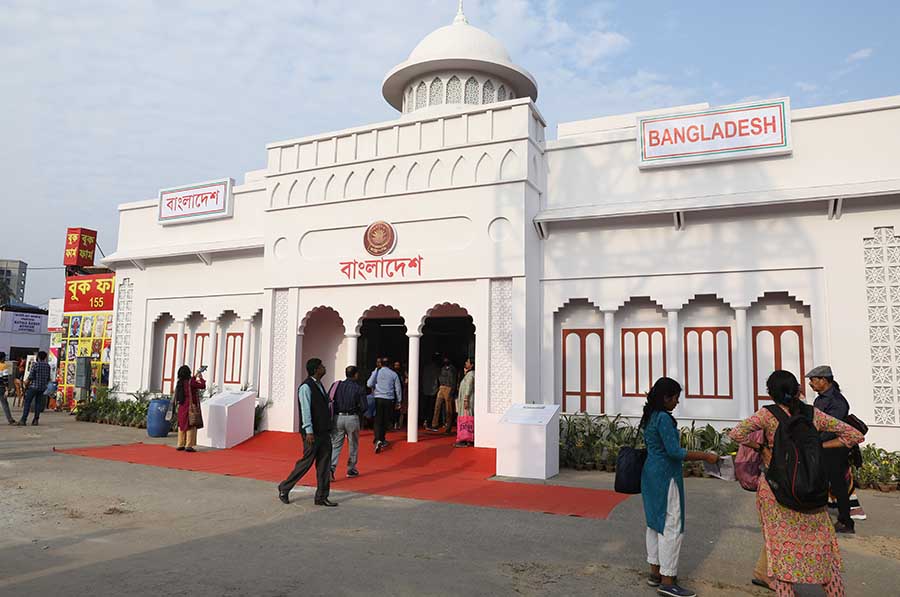 Like every year, the Bangladesh pavilion hosts stalls by publishers from the country. Bangladesh Day will be celebrated on February 4 at the Boimela Prangan with literary discussions taking place between authors from epar Bangla and opar Bangla.