exhibition
10 emerging national artists display their artworks at Imaginarium 2.0
The exhibition is open for public viewing at Emami Art till September 30
By
Subhadrika Sen
| Published 07.09.22, 05:30 PM

Emami Art is currently hosting Imaginarium 2.0 where 10 upcoming artists are displaying their artistic and creative talents through an open call. The exhibition is on display till September 30, 2022.
Ashim Paul / My Kolkata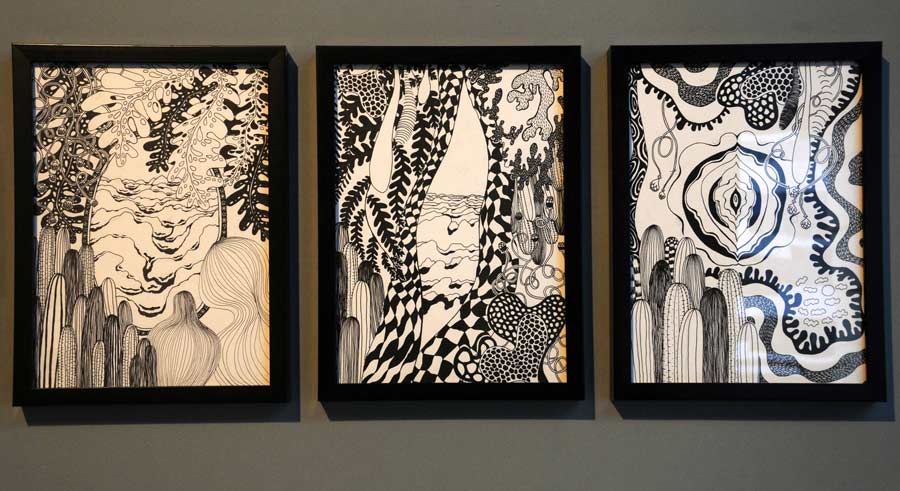 Sharjah-born contemporary visual artist Liactuallee works with a dystopian universe and imagines an optimistic future through artworks. She uses mixed media and interdisciplinary principles of art. She lives and works out of Mumbai at present.
Ashim Paul / My Kolkata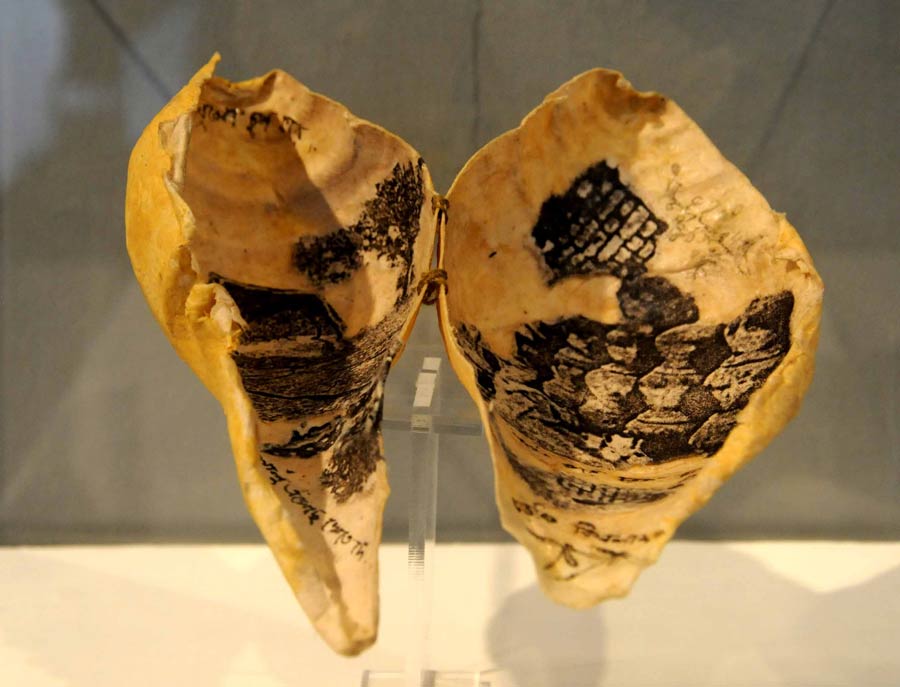 Priti Roy touches on the emotional aspects of memories through her artworks. Her mediums include handmade paper made out of banana fibre, shell art, embroidery, text on rice paper and more. Roy was born in 1995 in Kolkata and currently resides and works out of Bangalore.
Ashim Paul / My Kolkata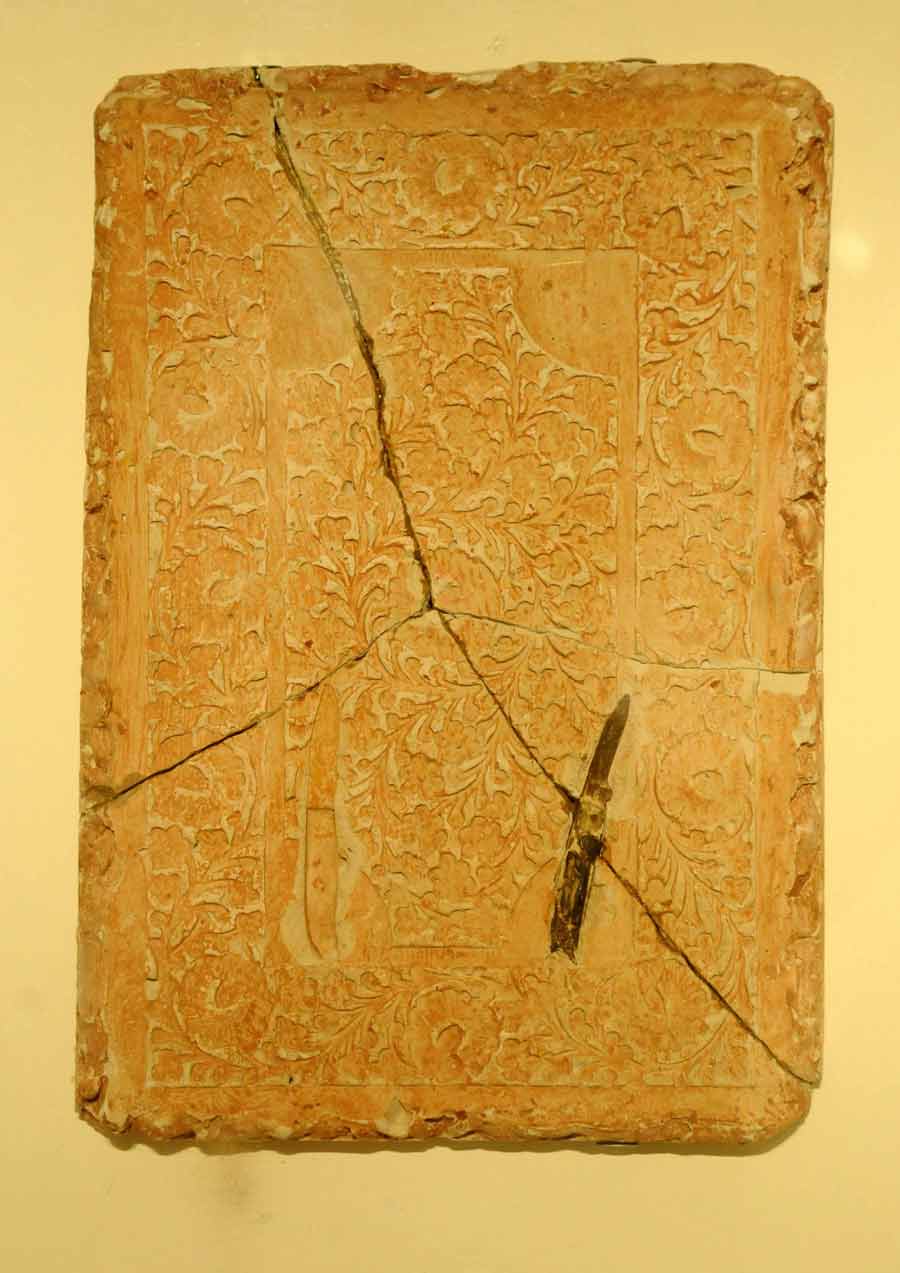 Puja Mondal's artworks draw from literary contexts, which she mixes with objects of silent witnesses of the rise and fall of power. Born in Kolkata, this award-winning artist lives in and works out of Baroda.
Ashim Paul / My Kolkata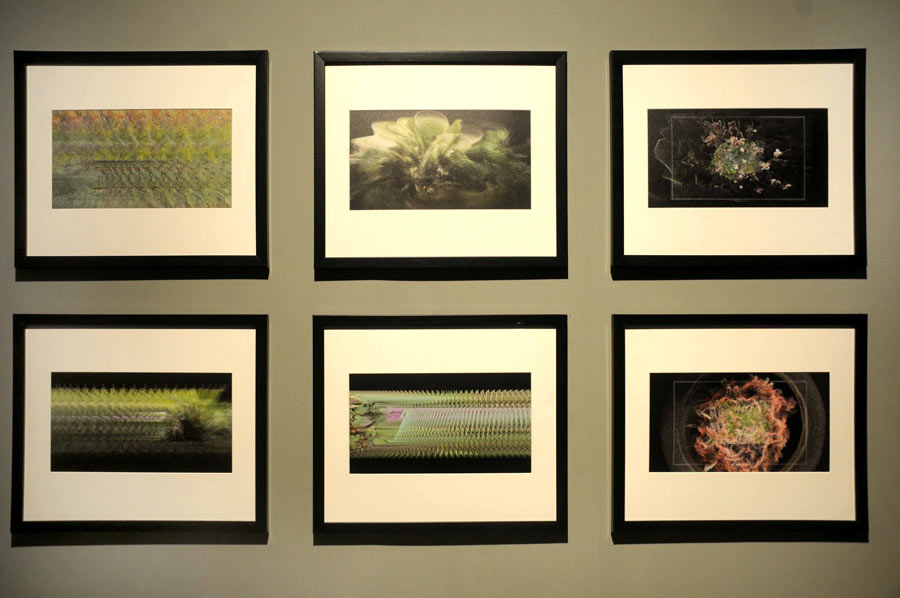 Using chrome photography on digital print, Sudhir Ambasana traces movement in regular objects and perceives the concept of space through photography. Being an architectural designer and digital artist, he fuses the fundamentals of both to bring out his unique artwork. He lives and works out of Mumbai and Frankfurt.
Ashim Paul / My Kolkata

Dhaivat Shah's photography and digital print on archival paper and MDF borders around polarisation and attaining equilibrium. The winner of the Canon Wild Click Season 6 in 2017 lives and works out of Vadodara.
Ashim Paul / My Kolkata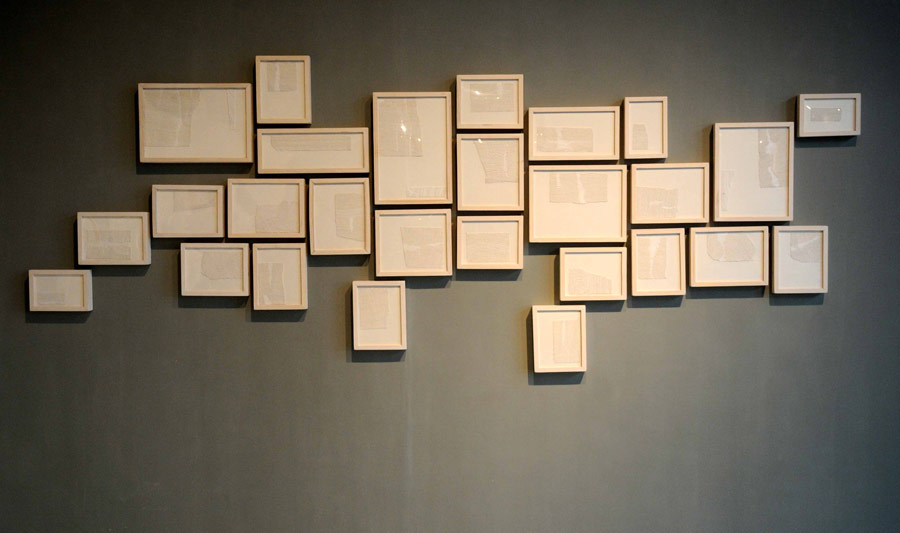 Kolkata-based artist Priyaranjan Purkait's works on display use acrylic on paper. The use of fabrics along with his artwork also makes him closely dwell on the proximity of clothing to the human body and how it is a silent witness to social changes.
Ashim Paul / My Kolkata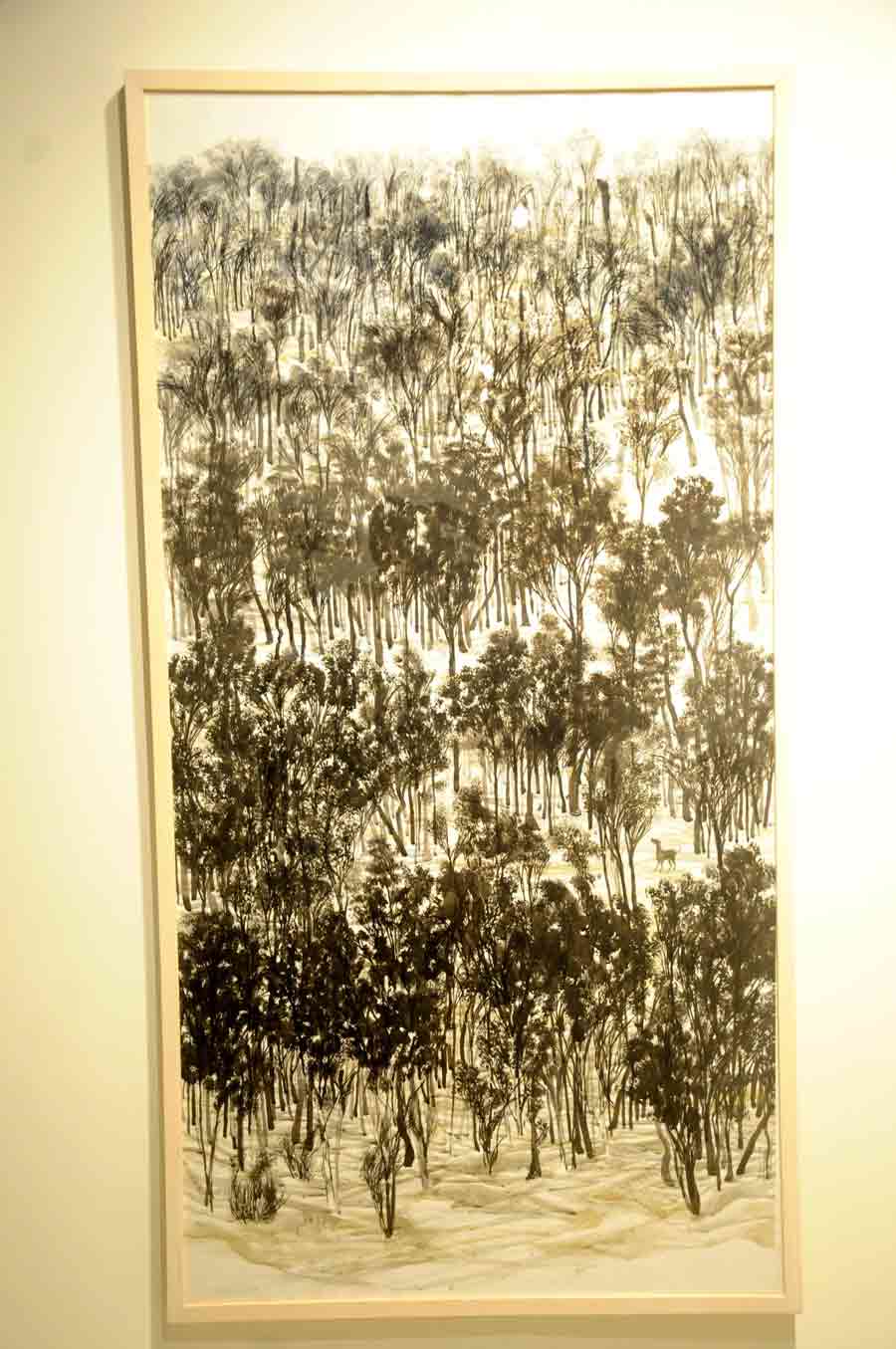 Subhankar Chakraborty's artworks present a detailed documentation of landscape such that it dwells on memory and perception of space. Added notes on his artworks about the space gives it an expression of intimate experiences with the place.
Ashim Paul / My Kolkata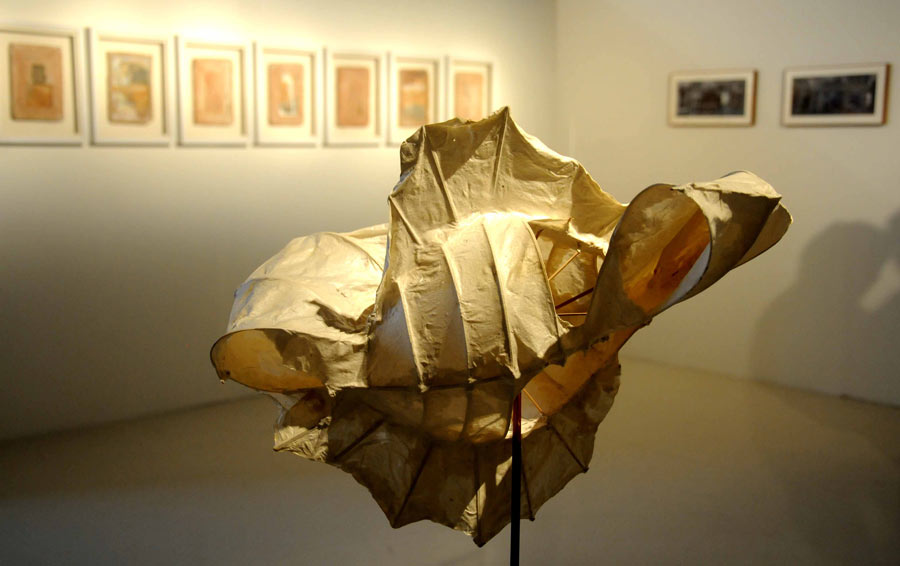 Kolkata artist Abhishek Chakraborty's sculptural presentations Shell I and II are made with bamboo strips with cotton rag pulp. They signify the organic and the inorganic and how materialism binds both the forces together.
Ashim Paul / My Kolkata

Ali Akbar PN explores the nuances of human relationships through his works. Born in Kerala, the artist currently works out of Baroda. He uses mixed media, collage, acrylic, matte, charcoal and oil pastel to create a series of artworks which almost tell stories about human emotions.
Ashim Paul / My Kolkata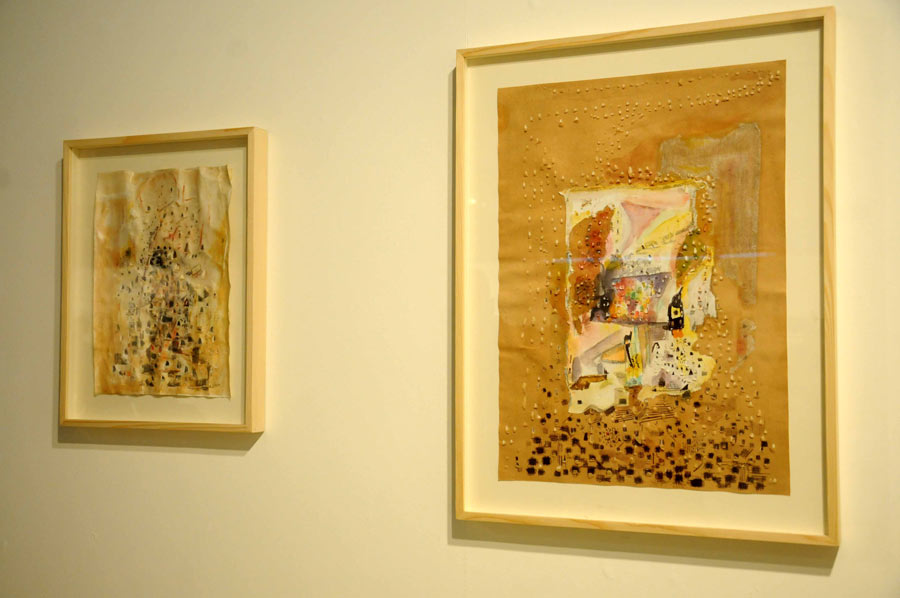 Gyanwant Yadav's form of mixed media on paper dwells on the artistic interpretation of ruralscape. His works merge the rural-urban topographies to form an imaginary landscape. Mediums used by him include pen and ink on paper, watercolours, graphite and charcoal.
Ashim Paul / My Kolkata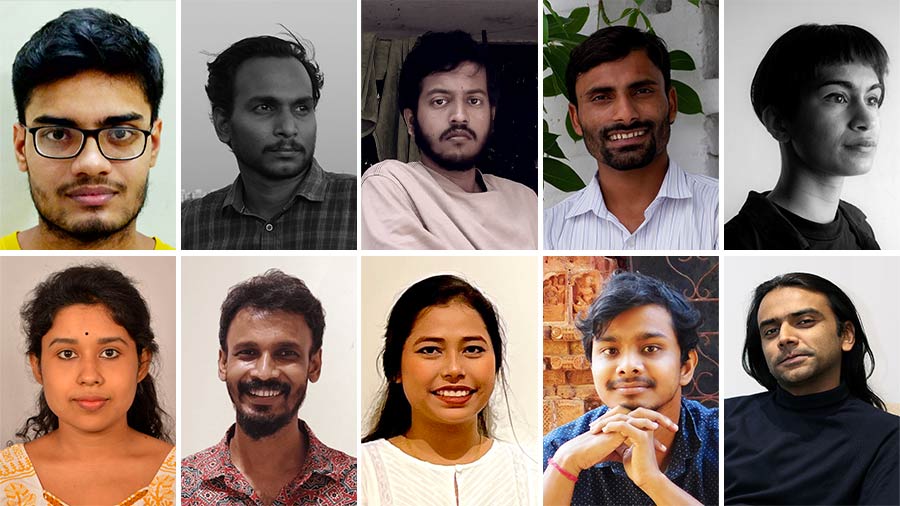 (Clockwise from top left) The ten artists: Abhishek Chakraborty, Ali Akbar PN, Dhaivat Shah, Gyanwant Yadav, Liactuallee, Sudhir Ambasana, Subhankar Chakraborty, Puja Mondal, Priyaranjan Purkait and Priti Roy
Emami Art