XLRI begins three Post-Graduate diploma online courses
Each programme to commence with a week-long immersion programme at the campus in Jamshedpur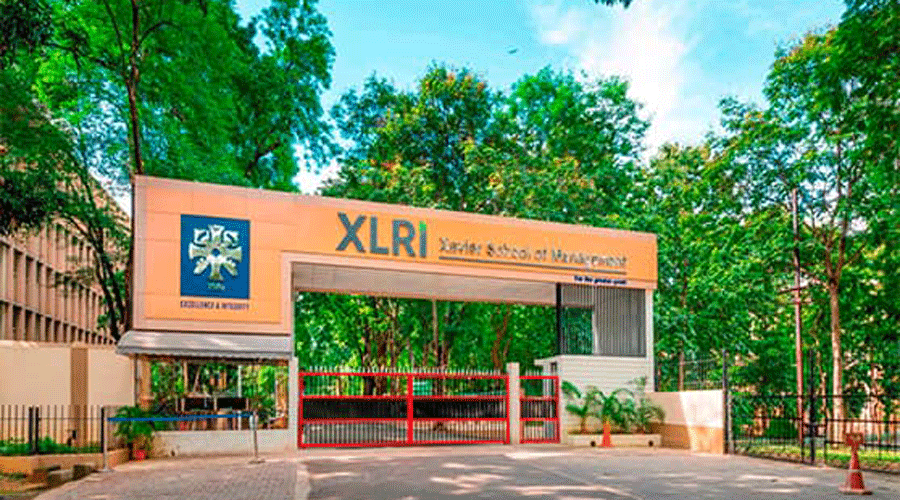 XLRI campus in Jamshedpur
File picture
---
Jamshedpur
|
Published 29.07.22, 03:16 AM
|
---
XLRI Jamshedpur, in line with the new education policy framework, virtually inaugurated three master's-level programmes in online mode on Tuesday.
The programmes are postgraduate diploma in business management (PGDBM), postgraduate diploma in finance (PGDF) and postgraduate diploma in human resource management (PGDHRM).
Each programme will commence with a week-long immersion programme at the XLRI campus in Jamshedpur followed by another week of campus visit in the second year.
The virtual inauguration ceremony witnessed active participation from the 110 students of the first batch of the Xavier online (XOL) programmes — PGDBM with 60 students, PGDHRM with 26 students and PGDF with 22 students respectively.
"Congratulations on taking a new step and joining XLRI learning programmes. With the advanced technology and accessibility to online platforms, we can reach out to one another, and connect and share ideas with our community. Together we can help each other grow in a good spirit and we will help you in every step of your journey at XLRI. We will nurture you to develop yourself as a thinker, a contributor, a change agent and a globally responsible leader. We look forward to a value-based transformation and a great learning experience," said XLRI Jamshedpur director Fr Paul Fernandes.
"Conscious decisions have been made to select the best candidates and help them be the next great future leaders," said a spokesperson of the institute which has been ranked eighth among B-schools in the National Institutional Ranking Framework (NIRF) of the central government earlier this year and is the oldest B-school in the country.
Chairperson of the XLRI-XOL programmes, Sanjay Patro, told the students: "The online postgraduate diploma programmes aim at bridging the gap between the aspirations of the participants and the requirements from qualified professionals, suitable for the industry. "
All the 110 new students were then given a chance to introduce themselves in 20 seconds each.
This enabled the participants to know and understand each other. The programme then ended with an introduction of the programme directors of each online programme.