Woman battling kidney ailment survives Covid-19, Chowkidars get grand farewell
STATE DIGEST: Chas coronavirus affected woman discharged from BGH on testing negative; Cops send-off retired colleagues atop horses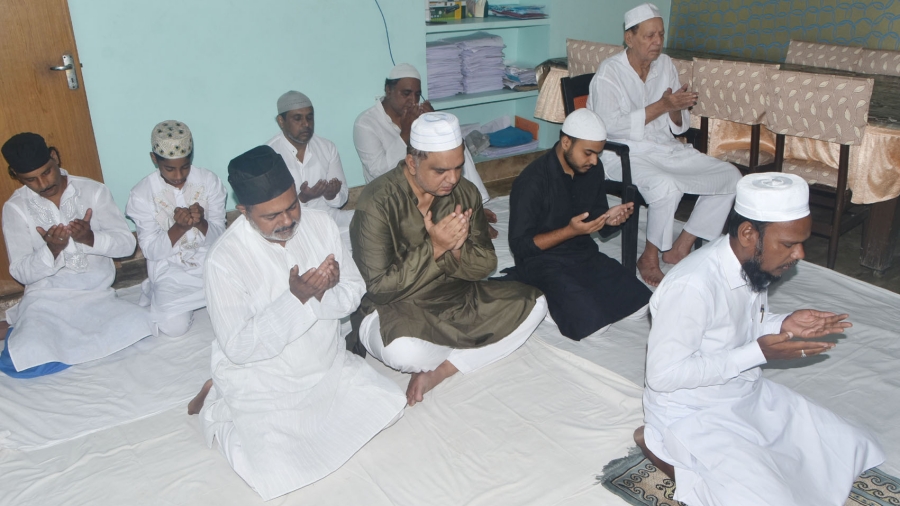 ---
---
A 54-year-old Chas woman, who is suffering from chronic kidney disease and tested positive for Covid-19, got cured on Saturday, and was discharged along with five others from the female section of the Covid Ward of Bokaro General Hospital (BGH).
What adds to the miracle is that her serum creatinine report has come around 5 μmol/L during discharge which was earlier as high as 8 μmol/L.
"She had undergone dialysis before she tested positive. Apart from kidney ailment medicines we gave her multivitamin and Vitamin-C. She was given a balanced healthy diet with proper care," said Dr Rakesh Gautam, in-charge of the Covid Ward, BGH.
He added, "Though she was asymptomatic, she had co-morbidities yet she defeated the Covid-19 virus. It gives us strength and immense satisfaction seeing patients with such co-morbidities recovering fast from the coronavirus".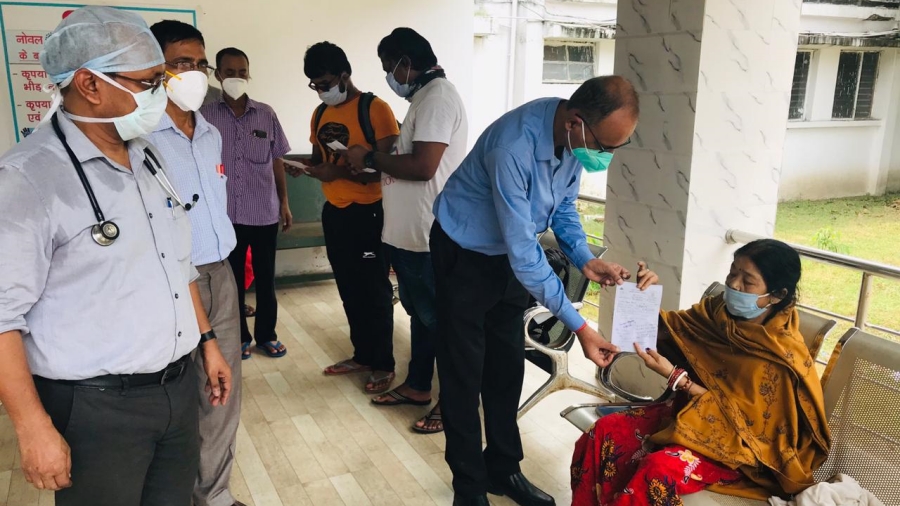 Chainpur police station SDPO & others give a warm send-off to chowkidars
Four chowkidars of Chainpur police station received a grand farewell on Saturday, whereby senior officers made these men, who have always done their duty on foot, sit atop horses.
Officer in charge of Chainpur police station, Sandip Kumar Gupta said, "Chainpur police station has only 29 chowkidars. Four of them - Ramji Manjhi, Ashok Manjhi, Naresh Manjhi and Bihari Chowdhury retired on July 31. Today we gave them a simple but memorable send-off."
Other senior officers, who joined hands to arrange this programme, were sub-divisional police officer Sadar Sandip Kumar Gupta, and inspector of police R Shahi. The officers said that the four chowkidars did a commendable job during the ongoing Covid-19 crisis.
Sunit Kumar added,"We brought in a horse and made each of them sit on it for a few minutes. They did their chowkidari on foot. Today we made them feel elevated by asking them to sit atop a horse."
A copy of Ramayan, an umbrella, a shawl, and a battery-driven torch was given to each of the retired chowkidars.
Chowkidar Bihari Chowdhury said,"I served as chowkidar for 40 years. It is a tough journey. I served here when extremism was at its peak in Palamau's Chainpur. I used to keep a tab on extremists coming in and going out in my beat. It was a risky job. Once I was threatened to be bumped off. I survived."
Now, he wants his son Chhotu to be appointed as chowkidar.