Wider CCTV camera cover for Jamshedpur
East Singhbhum district police will set up 55 CCTV cameras soon at important intersections and strategic points in Jamshedpur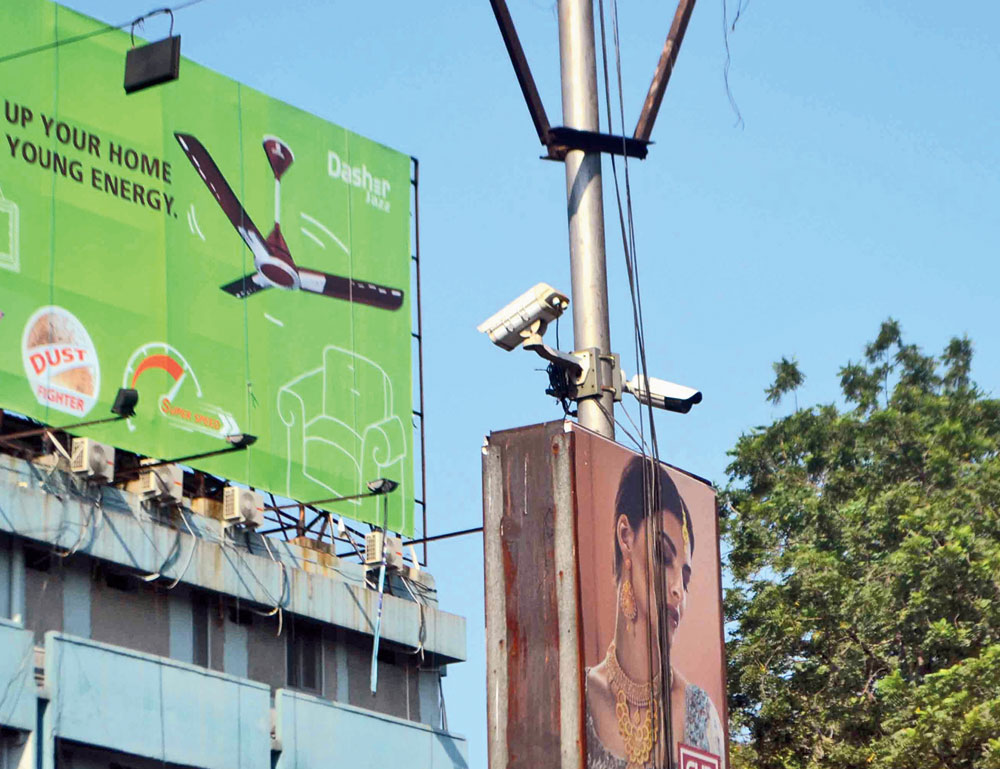 ---
---
East Singhbhum district police will set up 55 CCTV cameras soon at important intersections and strategic points of the steel city, taking the number of such surveillance devices to 210.
So far, 155 surveillance cameras are installed by East Singhbhum district police in localities such as Bistupur, Sakchi, Golmuri, Mango and Jugsalai. By November this year, the 55 new devices will be put up in other localities such as Sidhgora, Sonari, Kadma, Bagbera and Telco, SSP Anoop Birtharay said.
"CCTV cameras play an important part in detecting crime and also determining which vehicle was at fault during a road mishap. In cases where we don't have adequate number of such cameras, we have to depend on footage of privately-installed CCTV cameras or proceed without footage," Birtharay said. "These areas need to be covered."
The SSP told The Telegraph that their team was right now carrying out an exercise to identify the spots where these 55 cameras would be installed. One-third of the new 55 devices would be dome cameras and the rest static ones. These cameras will also have high resolution and a covering range of 300 metres.
He added they would have installed the 55 additional cameras well before Diwali if not before Durga Puja, but as they had to maintain law and order duty during these two major festivities, they would not have time left for CCTV installation work.
A senior officer in the district police said nowadays surveillance cameras were installed privately at marketing complexes, petrol pumps, hotels, restaurants, departmental stores, schools, college, coaching centres, shopping complexes and banks.
"But despite the plethora of private CCTV cameras installed in so many places, the police are concentrating on roads and important crossings because most crimes and mishaps take place on the streets," the policeman said. "Also, if people know there are cameras watching, they drive more carefully or think twice before committing a snatching," he added.