Well-wishers pray for veteran politician AK Roy
Roy, a three-time MP of Dhanbad and three-time MLA of Sindri, is suffering from chronic lung infection, diabetes and paralysis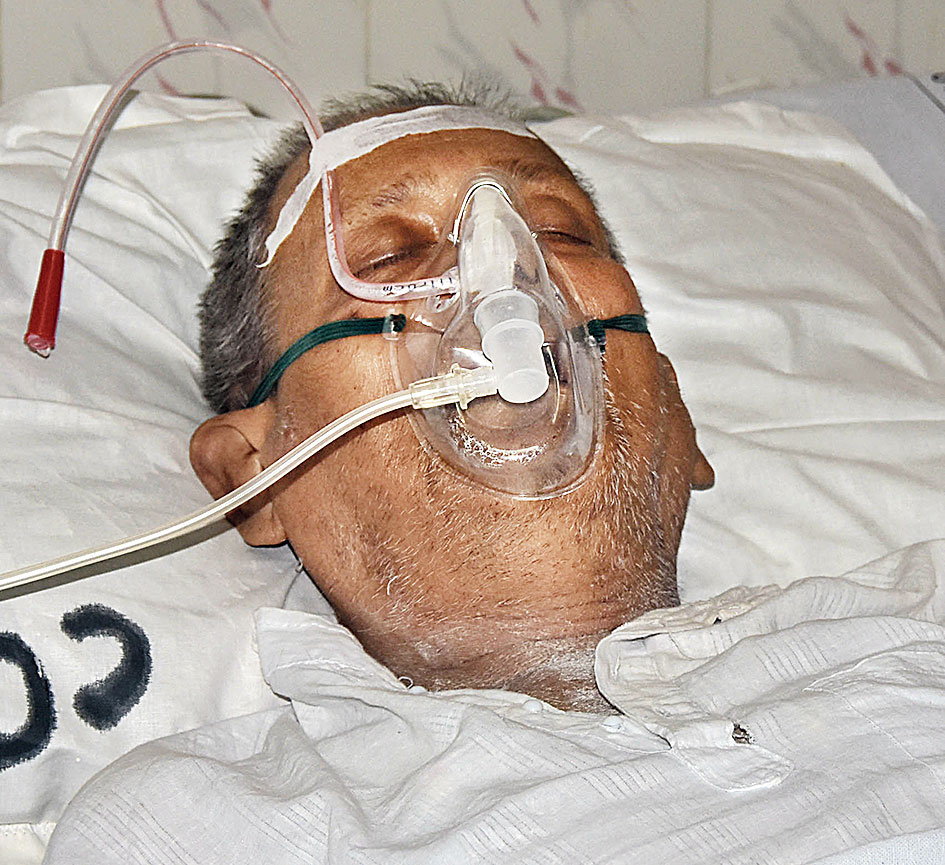 ---
|
Dhanbad
|
Published 18.07.19, 07:43 PM
---
Political leaders cutting across party lines are making a beeline for Central Hospital of BCCL where A.K. Roy (86), the grand old man of coal belt politics, is admitted in a critical condition.
Roy, a three-time MP of Dhanbad and three-time MLA of Sindri, is suffering from chronic lung infection, diabetes and paralysis.
Known for his honesty and simplicity, Roy commands equal respect among all political leaders, including those belonging to the BJP.
Dhanbad BJP MLA Raj Sinha, who visited the hospital on Wednesday, said: "We wish a speedy recovery for Royda (Roy is popularly referred to as Raida). He has devoted his entire life for the development of Dhanbad. Political and ideological differences apart, his selfless service for common people of Dhanbad is worth emulating."
Nirsa MLA of Marxist Coordination Committee Arup Chatterjee, who visited the hospital on Thursday and took stock of Roy's health, said he knew the veteran politician since childhood.
"I used to know him since the early 1980s, when my father late Gurudas Chatterjee (former Nirsa MLA) used to visit him. You can't find such a politician anywhere with no bank account, no savings and no personal life, He has devoted his entire life to the service of the common man," Chatterjee said.
S.K. Bakshi (82), national working president of trade union All India Coal Workers Federation and a contemporary of Roy, said he fought his entire life for the labourers working in both organised and unorganised sectors. "The fight against the exploitation of coal workers, which Roy launched from Dhanbad, played a key role in the nationalisation of f coal mines in the late 1970s," he added.
Roy, an MSc Tech degree holder from Surendranath College of Calcutta (1959), began his professional life as a senior research engineer at Fertilizer Corporation of India.
Miffed at the corruption prevalent in public sector units, Roy left his job and joined politics. He won the election from Sindri Assembly constituency as CPI(M) candidate in 1967. In 1969, he won the Assembly elections from Sindri again, but was expelled from the party in 1972.
Thereafter, he fought and won the Assembly election from Sindri as an Independent candidate and won. In 1973, he founded Jharkhand Mukti Morcha in 1973 along with Shibu Soren and Binod Bihari Mahto from Golf Ground along the lines of National Liberation Front of Vietnam to fight for the rights of the tribal people of Jharkhand.