Two found dead under mysterious conditions in Dimna and Gamharia
A man's body was discovered in Dimna lake, and a woman's body was found hanging at her house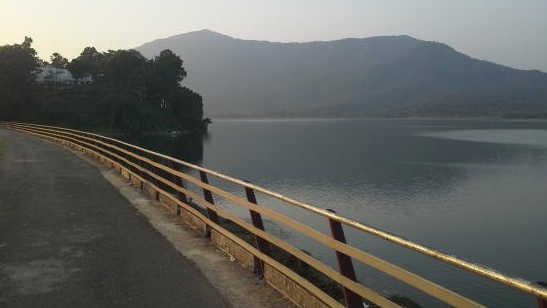 ---
---
Two persons were found dead amid unexplained circumstances, one of whom is a man whose body was floating in Dimna Lake, about 10km from here, on Tuesday. The other was a woman, who was found hanging from a ceiling fan at her home in Shivnarayanpur under Gamharia thana area, seven km from the heart of the city.
Police are investigating the matter after the family members of the man alleged murder. One of the officers in-charge, however, said both deaths look like suicides.
The 38-year-old man was a resident of Road No 1 in Sankosai under Ulidih thana area in Mango. He was identified as that of Murari Maity. He was missing from his house since Monday night. His family searched for him throughout the night. Finally, his body was found floating in the Dimna Lake at around 6 am on Tuesday. The police used local divers to fish out the body from the lake and sent it to the MGM Medical College mortuary for post-mortem.
Relatives of Murari, who was a petty businessman, say that he was going through acute financial problems since the outbreak of Coronavirus in the city, and was under huge debts.
Murari's elder brother Dhananjay Maity lodged an FIR, following which the police have registered a case of murder against one Bijay Gupta, a resident of Kalikanagar in Mango.
Officer-in-charge (OC), Bodam thana, Kajal Kumar Dubey said that though it looked like a case of suicide, they had to register a murder case against Gupta on the basis of Dhananjay's FIR.
"Dhananjay has alleged in the FIR that his brother Murari had taken a considerable amount of loan from Gupta but could not repay the loan. Gupta started pressuring Murari to get him a plot of land close to his (Murari's) house instead of paying back the loan. Murari didn't want to do that. Enmity brewed between Gupta and his brother. Now, after Murari's death, his brother has claimed that it was Gupta, who might have killed Murari and dropped the body in the lake," OC Dubey told The Telegraph Online. He, however, added that they would take action against the accused only after carrying out a thorough investigation.
The other death was that of 27-year-old Rubi Pradhan, who was mother of a three-year-old girl and wife of Ghanshyam Pradhan. According to police, she was found hanging from the ceiling fan at her house at the wee hours on Tuesday, while her husband was in office.
"Her suicide appears strange as we hear that Rubi and her husband were leading a peaceful life. We are probing into the circumstances that led the young woman to take such a drastic step," said OC, Gamharia thana Krishna Murari while talking to The Telegraph Online.
Rubi's neighbours said at around 1 am on Tuesday, while there was a power cut, they heard constant cries of Rubi's daughter from her house.
"After hearing the child cry for a long time, some of us went to see what happened as we knew that Ghanshyam was away on duty. That's when we found Rubi's body hanging from the ceiling fan. We immediately informed the police as well as Ghanshyam about it," one of the neighbours told this website.
The police have sent the body to the Seraikela Sadar Hospital morgue for post-mortem.