Trash trial for steel city
Residents are extremely worried about the threat to sanitation with waste collection stopping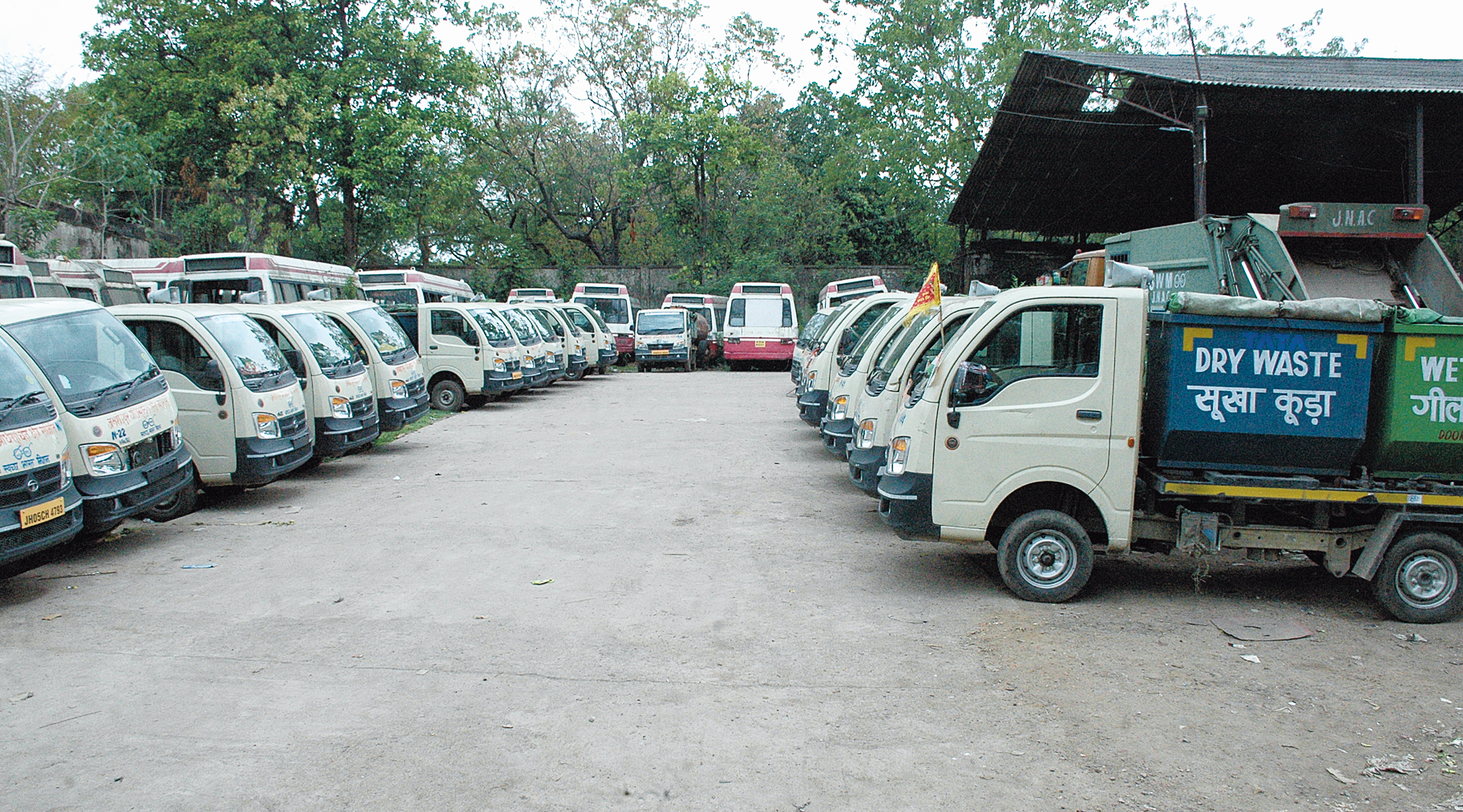 ---
---
Waste collection from doorsteps was grounded on Monday across all non-company (read non-Tata) command areas in the steel city due to lack of dumping space.
An official posted in the Jamshedpur Notified Area Committee (JNAC), the state-run civic body looking after solid waste management in non-company areas, said they dumped waste at the Bara dumping yard in Sidhgora along with Tata Steel Utilities and Infrastructure Services Limited (TSUISL—formerly Jusco) but the area was exhausted a few days ago.
"We tried to make do by dumping waste at the vehicle storing unit in Sidhgora but that area too got exhausted. Wherever we go to dump waste, local residents start protesting. So we've stopped lifting household wastes from Monday. The situation will last till the administration gives us an alternative to dump waste," said the official.
Barring company command areas in Sakchi, Bistupur, Sidhgora, Agrico, parts of Baridih and Kadma, the JNAC caters to most residential areas and urban slums in Sonari, Kasidih, Bhalubhasa, Baridih, Golmuri and Birsanagar.
The JNAC's door-to-door waste collection that began in November, 2018, covers over 30,000 households in these areas. Vehicles collect household waste daily (except on Sundays) for a monthly fee.
"Our over 80 tippers (vehicles) engaged in waste collection are operated by private agencies for different areas. But the problem is that whenever people see our vehicles dumping waste close to residential areas, they protest. We are also strapped for space. We have been drawing the district administration's attention to hand us a suitable dumping site, but our pleas have fallen on deaf ears," the official said.
Residents are extremely worried about the threat to sanitation with waste collection stopping, especially at a time the Covid-19 pandemic has made inroads in Jharkhand.
"We are expecting the arrival of the garbage collection vehicle in the morning but the vehicle did not arrive even in afternoon. It was then we phoned up the civic worker who comes to collect money for waste collection, and were told about this impasse. It is a grave problem, especially now," said Raj Kumar Singh, a resident of Shiv Singh Bagan in Sidhgora.
East Singhbhum deputy commissioner Ravi Shankar Shukla admitted to the problem but promised a solution soon. "There has been a problem in waste collection but things will be sorted out by Monday evening so that waste collection resumes from Tuesday," said Shukla.
The steel city generates over 400 tons of waste daily (comprising both company and non-company command areas). Wastes are generally disposed of at the Bara landfill site in Sidhgora. In TSUISL areas, organic waste is treated in the compost plant inside the Jubilee Park.