Tough times for Dhanbad autorickshaw drivers after fare hike
Most passengers unable to afford revised prices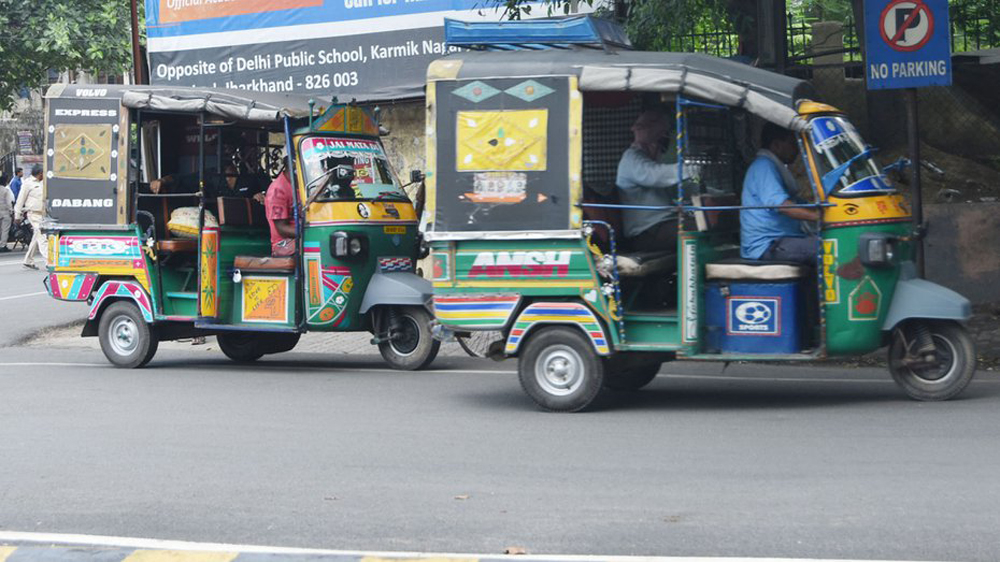 ---
|
Dhanbad
|
Published 06.06.20, 07:06 PM
---
The drivers of autorickshaws in Dhanbad are facing a tough time amid the Covid-19 pandemic as they find few takers for new charges under the Lockdown 5.0 rules.
The situation is such that a majority of the autorickhaw drivers are not getting even a single passenger despite parking their vehicles for the entire day at the railway station here.
The passengers find themselves in a similar predicament as they are unable to bear the increased charges.
Talking to The Telegraph Online, Sunil Singh, an autorickshaw driver who is also the president of Jharkhand Pariwahan Union, said: "Such is the situation following the introduction of new fares that a majority of autorickshaw drivers are idle. For short distances, some passengers often choose to travel in cycle rickshaws or e-rickshaws, the fares of which are usually lower."
"We were forced to hike our fares after the district administration, acting on a state government directive, refused to increase the seating capacity and set conditions for travel," said Singh.
Chotan Singh, president of Dhanbad Zila Auto Chalak Mahasangh, said: "We had a meeting with fellow autorickshaw drivers during which we decided to again press for increasing the seating capacity to at least five."
"A majority of passengers travelling in autorickshaws are people of the economically deprived section of the society, including labourers, or the lower middle class who can't afford the higher charges of more than Rs 130 for travelling a distance of less than 10km," he said.
He said that during the lockdown, autorickshaw drivers were forced to borrow money from the friends and relatives. This forced them to approach subdivisional officer Raj Maheshwaram to provide 10kg foodgrain to at least 200 of them who did not have ration cards.
The district administration, following a discussion with the autorickshaw drivers on June 1, had finalised the fare of 44 destinations, located on four routes, including Dhanbad station to Putki, Dhanbad station to Sindri, Dhanbad station to Govindpur and Dhanbad station to Barawaddah.
As per the rate chart for reserved travel, the highest fare of Rs 300 has been set for the travel between Dhanbad railway station to Sindri, a distance of around 25km, while the lowest fare of Rs 60 has been finalised for three destinations, including the station to bus stand, the station to Dhansar and the station to Bank More, covering a distance of around 2km.