Tighter screws on bail
When the court grants bail to an accused it is mandatory for the accused to produce person/persons who stand as surety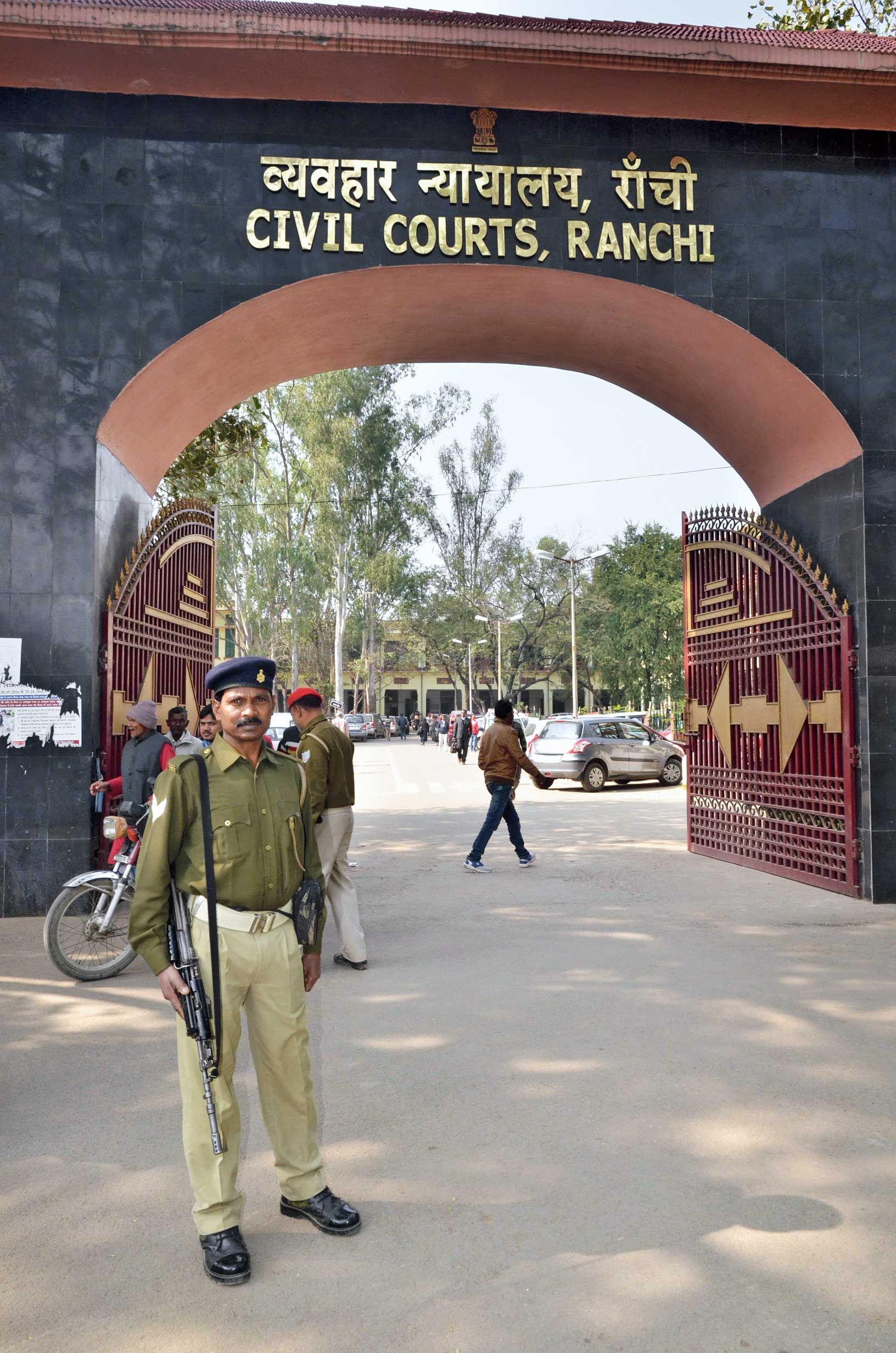 Ranchi civil courts
Telegraph picture
---
Ranchi
|
Published 28.04.19, 06:38 PM
|
---
The department of prosecution, under state home department, is working out a plan to detect impostors who stand as surety for the accused amid reports of hardcore criminals managing bail through fake or professional "bailers", as these persons are called in local courts.
The department is working out a proposal wherein the persons who stand as surety would be stringently verified, so that if the accused out on bail absconds, the person responsible for that bail can be held accountable.
Section 441 of CrPC deals with procedures of bail process for an accused. When the court grants bail to an accused it is mandatory for the accused to produce a person or persons (normally relatives or friends) who stand as surety. These persons guarantee that the accused would appear before court and cooperate with the probe. In addition, these persons furnish the surety (here, used as an equivalent of promise) of property equivalent to sum of money fixed by the court as part of the bail. The property can be houses, land, even cattle. But, they have to belong to the person acting as surety so that if the accused absconds, the property furnished in the bail bond may be seized.
But, if the surety is fake, the court and the police are rendered helpless when the accused runs away.
A senior official of the home department said that was why they wanted to ensure that the identity of the person standing surety for the accused was foolproof.
"We plan to keep persons standing as sureties in the loop, with biometric identification and police verification as starters," said the home department official. "This apart, these persons will submit certified copies of property they furnish along with their Aadhaar cards as well as affidavits that they will be held liable for legal action if they misinform or mislead (about their identity and property). The accused will be released on bail only if the details of the person standing surety are found genuine."
He added they were planning a special centralised software to keep record of such persons and their property. "This way, one person can't use the same property as surety to furnish bail in more than one case," the official said.
The draft proposal was in the final stages, he said. "It will soon be given to law department for vetting, which will hand the proposal back to home department, which will hand it over to Jharkhand High Court. The high court will instruct lower courts to follow the stringent verification protocol."