Third mishap at Bokaro Steel Plant
The FSNL management has constituted a committee to probe the accident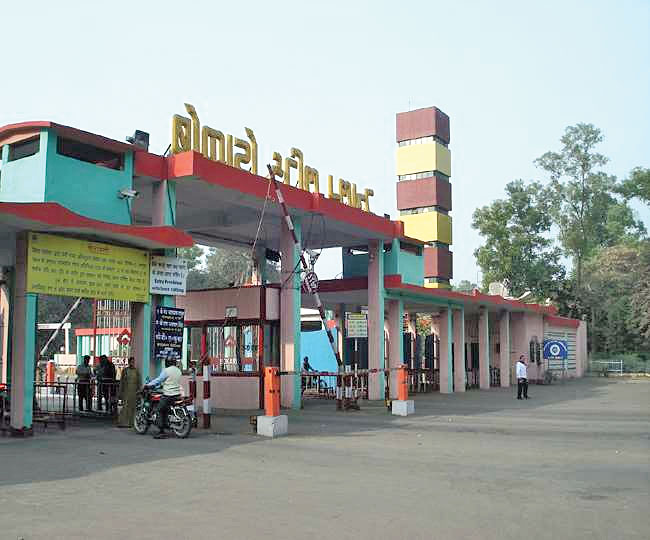 ---
|
Bokaro
|
Published 18.05.20, 08:41 PM
---
Two workers of Ferro Scrap Nigam Limited received 30 per cent burn injuries at Bokaro Steel Plant (BSL) on Sunday in the third mishap on the plant premises in a week.
The incident occurred around 2pm on Sunday when mechanic R.K. Singh, 41, and Gautam Chakraborty, 32, a welder, were working near a diesel tank of the automobile unit. They were injured by streaks of fire from the welding machine they were working with.
"Both of them are residents of BSL Colony and they are being treated in the intensive burn treatment unit of Bokaro General Hospital," said S.K. Poolu, the site in-charge of Ferro Scrap Nigam Limited (FSNL).
The chief executive officer of FSNL visited the spot and also the hospital to see the condition of the workers and met their family members. Other senior officials of the company accompanied him.
The FSNL management has constituted a committee to probe the mishap.
Poolu said: "The best possible treatment is being provided to the victims. Both the employees suffered burns while working at the diesel tank in the morning shift."
Singh and Chakraborty were repairing the diesel tank of the automobile crane, BSL sources said. Soon after a spark, the employees were engulfed in fire. Doctors said they have received around 30 per cent burns.
On May 11, three people, including a deputy general manager, fainted inside the plant after a nitrogen gas leak incident, while two BSL contract workers suffered burn injuries in the plant on May 15.