Tatas set up Masti Ki Pathshala to take poor kids off streets and into schools
For 100 destitute girls, a safe place to live & learn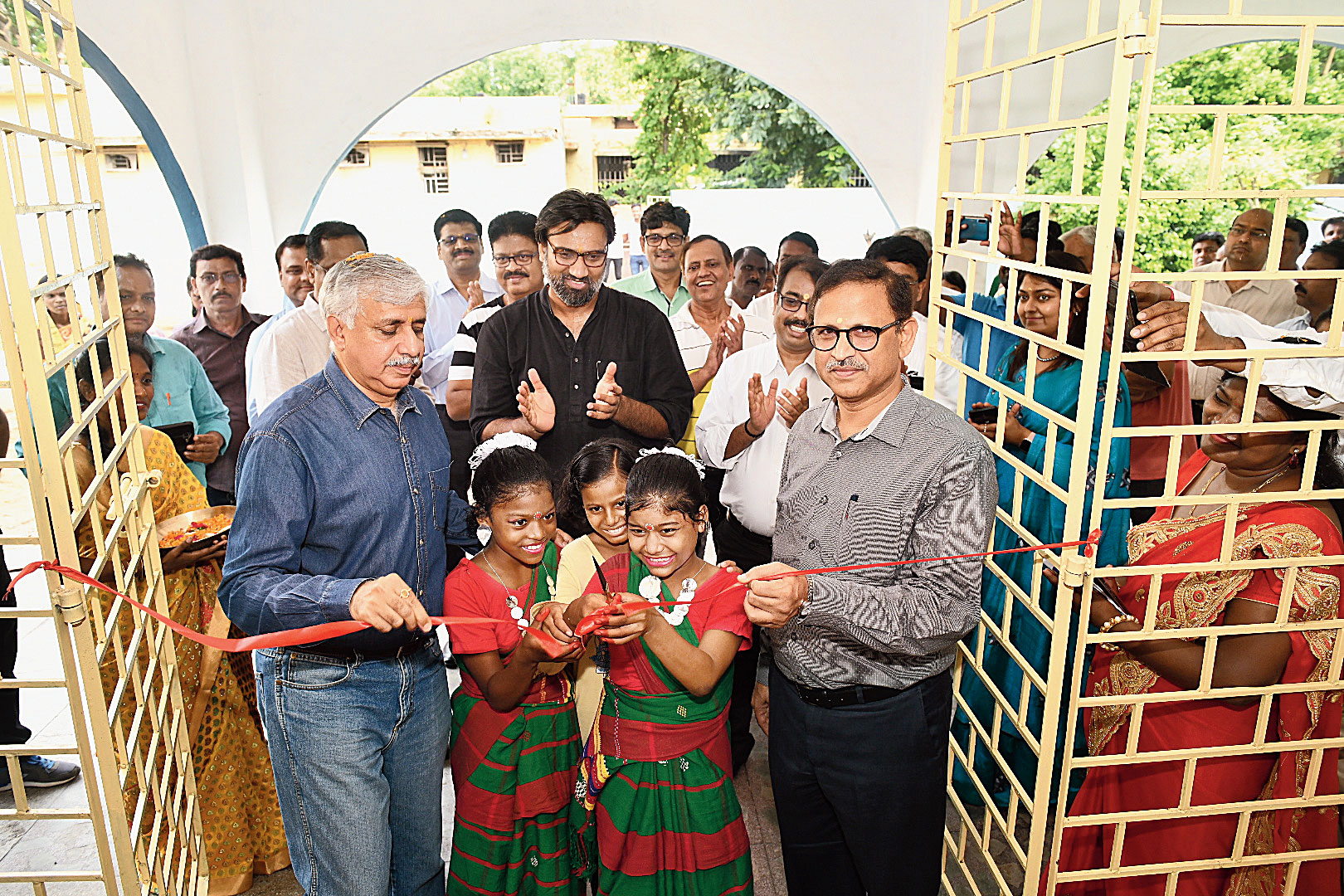 ---
---
It's been a bewildering week for 13-year-old Rakhi (name changed), a beggar at Tatanagar railway station who is now a resident of Masti ki Pathshala, a residential school for destitute children run by Tata Steel and Tata Cummins.
The fifth Masti ki Pathshala, which happens to be the first one in the steel city, was formally inaugurated in in Bagunhatu on Saturday. An all-girls establishment, it already has 100 girls between the ages of nine and 14. Many, like Rakhi, are orphans. Many have parents but had to beg for a living. Many are from homeless families. Some are garbage collectors. A few are addicts.
The other Masti ki Pathshalas, all set up by Tata Steel corporate sustainability services (CSS) with sister concerns, are at Pipla near Patamda (for girls), Tinplate, Sarjamda and Rajnagar (all boys).
The centres aim to fight the worst forms of child labour and exploitation and get children off the streets and into learning.
At these stay schools, destitute children are taken in and educated for one-and-a-half years to make them eligible for regular schools. Since its inception in 2016, 84 children out of 186 so far have joined mainstream schools affiliated to ICSE, CBSE and state boards.
Tata Steel vice-president (corporate services) Chanakya Chaudhary, who inaugurated the Bagunhatu centre on Saturday, said Masti Ki Pathshala was a step towards enabling a child-labour-free Jamshedpur.
"Our goal is to ensure that all children in Jamshedpur are mainstreamed into the formal education system, and through the five centres of Masti ki Pathshala, we are taking small but sure steps towards realising this. In the coming days, we look forward to wider community participation in addressing core development issues in the city," Chaudhary said.
Tata officials who manage the project call it a Herculean task. "We have to speak to children, their parents if they're alive and around, sometimes ring leaders if the children are junkies, earn their trust and make them listen to our offer. Would you like to stay in a safe place and study? Would you like to go to school? For a destitute child, it's not always easy to understand these questions, far less easy to answer yes or no. A long process of counselling is required," said an employee associated with the project.
Another employee associated with Tata Steel Corporate Sustainability Services said it was especially hard for young addicts to join the centre, follow a strict de-addiction regimen and join academics.
"Still, all things considered, the Tatas have been successful to a great extent. Children from here have got admission to CBSE and ICSE schools such as Kasidih High School, Jusco School-Kadma, Tarapore School-Agrico, JH Tarapore School-Dhatkidih, AIWC Academy of Excellence-Baridih and other government schools. They're doing well too, in exams and sports, shown uncommon talent in the arts, performed on stage, and won awards for discipline and good conduct."
The Bagunhatu centre has four large rooms and a hall for the girls to be looked after by caretakers.
How does Rakhi feel about it? "I like it. Food is good and I can play," she said.