Student credit card scheme for higher education in Jharkhand
The project will be announced by chief minister Hemant Soren at a function to mark two years of the JMM-led UPA government on December 29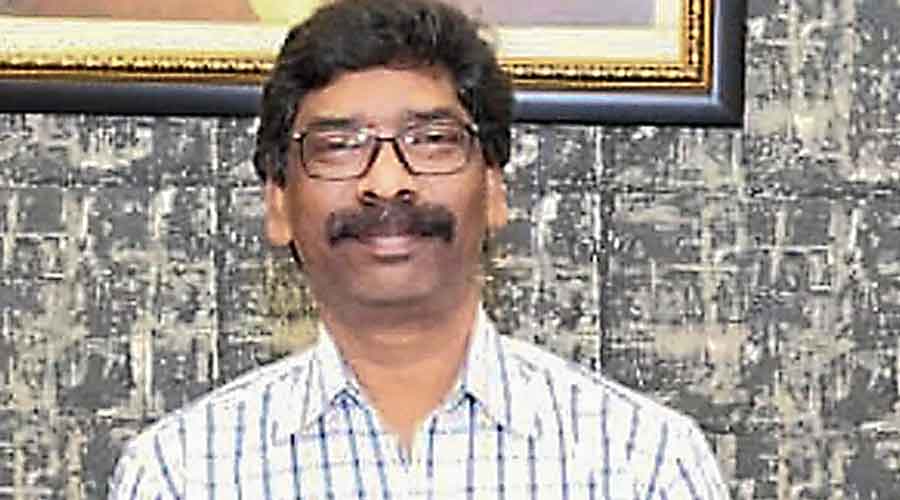 ---
Jamshedpur
|
Published 25.12.21, 12:12 AM
|
---
The Jharkhand government has taken a cue from Bengal to ensure that students pursue higher education through a credit card scheme.
The project, being finalised by the Jharkhand higher and technical education department, will be announced by chief minister Hemant Soren at a function to mark two years of the JMM-led UPA government on December 29.
"The student credit card scheme is loosely based on the Bengal model. The scheme would be tabled during the budget session of the Assembly for a formal nod in February-March next year. The department is working on the nitty-gritty of the scheme. The move is aimed at benefiting tribal students who face problem in getting educational loans," said a senior official in the higher and technical education department.
During the launch of the Marang Gomke Jaipal Singh Munda Overseas Scholarship scheme for tribal students in Ranchi in September this year, Hemant had said the government wad working on plans to facilitate higher studies for other communities, too.
"Lack of education is the cause of most of the problems confronting the state. Our government is working on supporting students of other communities to pursue higher studies, be it in the country or overseas," Soren had said during the function.
Under the student credit card scheme, the government will help students to get a soft loan of up to Rs 10 lakh for higher studies with the help of a credit card.
"A student will have to be a resident (domicile) of Jharkhand to avail the benefit of the scheme. The age limit of the student will also be fixed for the scheme. The student will have a tenure to repay the soft loan, which can possibly be 15 years.
"In an improvement on the Bengal scheme, the Jharkhand credit card scheme will also benefit students studying in various coaching institutes in the country to prepare for national-level competitive exams such as civil services, engineering, medical and business management," said a source in the chief minister's office.
The student credit card scheme in Bengal, which was launched in June this year, supports students financially by providing up to Rs 10 lakhs collateral-free loan at four per cent simple interest. One per cent interest concession will be provided to the borrower if the interest is fully serviced during the study period. The repayment period is 15 years for any loan availed under the scheme.
Loans for tribal students
The sub-committee of the Tribal Advisory Council has decided to visit tribal-dominated states such as Chhattisgarh, Madhya Pradesh and Odisha to study how the tribal students are getting education loans. The sub-committee led by JMM senior leader and MLA Stephen Marandi has accepted that due to the prohibition on purchase and sale of tribal land owing to CNT and SPT Act, tribals face difficulty in taking education loans.