State plans tie-up with FICCI to help revive trade and employment
Hemant nod to sign MoU, Jharkhand chambers want out-of-the-box initiatives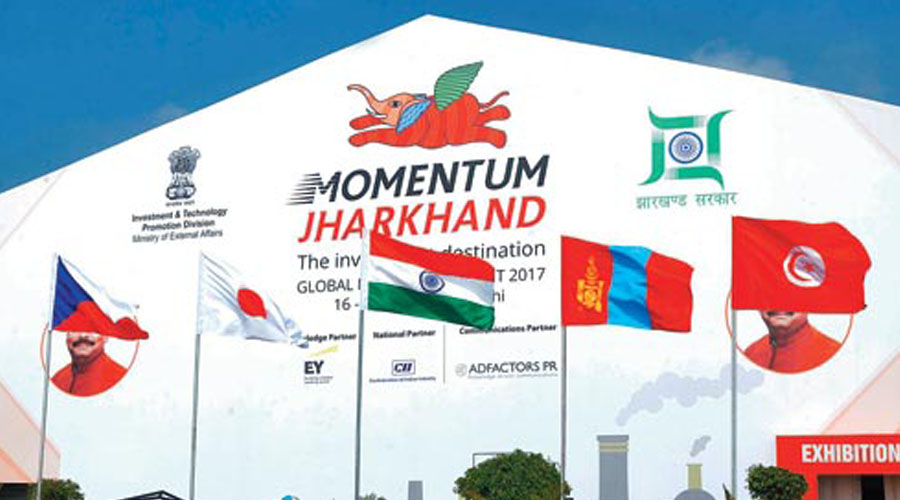 ---
|
Ranchi
|
Published 30.11.20, 07:43 PM
---
The Jharkhand government has decided to rope in Federation of Indian Chamber and Commerce & Industry (FICCI) as its national industry partner to facilitate and guide policies in trade and commerce to create jobs in the post-Covid-induced lockdown period.
Officials in the state industry department said an MoU would be signed with FICCI soon, while state industries secretary Pooja Singhal confirmed that chief minister Hemant Soren, who also holds industry portfolio, had given his consent for this.
"The purpose of a tie-up with FICCI is to help and advise the state government towards economic revival during the post-Covid period to bolster investments and create jobs. They (FICCI) will also be helping us devise plans and policies for optimal utilisation of resources in priority sectors identified by the state," she explained.
After coming to power in December last year, the ruling JMM-Congress-RJD alliance has been highlighting the fact that it inherited empty coffers because of lavish spending by the former BJP-led state government. While the pandemic-induced lockdown further dented state revenues, the return of about seven lakh migrant workers who had lost their livelihood added to the burden of the state government.
Now, after several months, a section of migrant workers is beginning to return to their places of work outside the state. Yet, economic hardships for most still remain.
Federation of Jharkhand Chamber of Commerce and Industries (FJCCI), the state's apex trade body, has admitted that markets were yet to revive. "In Jharkhand, many sectors are still reeling under a crisis due to late unlocking and lack of liquidity. As a result, new jobs aren't being created. There is a need for a fresh push and out-of-the-box initiatives to boost jobs and livelihoods," said FJCCI president Kunal Ajmani.
He welcomed the move to rope in FICCI for assistance but said that unless the government's work culture changed, nothing would change on the ground. "Just by roping them (FICCI) and hosting a big-ticket MoU ceremony will not make any difference unless things are simplified at the ground level to win the confidence of investors," he said, citing Momentum Jharkhand, investment summits held by the previous BJP government where MoUs worth lakhs of crores were signed but nothing much came of them.
"Jharkhand has seen several MoU ceremonies for trade and investment but unfortunately red tape and cumbersome processes turned investors off. The previous government brought in several policies and plans but the reality today is that a majority of the MoUs signed three years back didn't succeed. In this year alone, three to four big textile players have virtually shut shop in Jharkhand only because of the bureaucratic hassles they were facing," said Ajmani, suggesting that the government turn to tourism, hospitality, textiles and medium and small scale sectors to boost jobs.