Single-use plastic banned in wildlife sanctuaries in Jharkhand
State's chief wildlife warden issued an order which said the restrictions will come into force 'with immediate effect'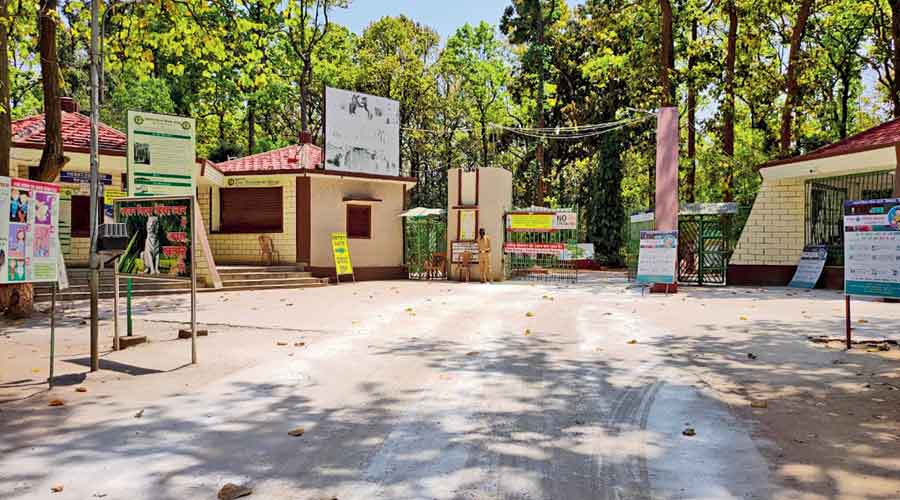 ---
Ranchi
|
Published 08.11.21, 12:14 AM
|
---
Those planning to visit a wildlife sanctuary or zoo in Jharkhand must refrain from using single-use plastic or face severe punishment, according to an order issued by the state's chief wildlife warden on November 1.
The restrictions will come into force "with immediate effect".
The ban has been imposed "considering the ill-effects caused by single-use plastic on wildlife and its habitat", chief wildlife warden Rajeev Ranjan said in his order.
Under the order issued after "exercising the provisions of the Wildlife (Protection) Act 1972, use and dumping of SUP (single-use plastic) would be banned in all national parks and wildlife sanctuaries in Jharkhand," Ranjan said, adding the order will also be applicable to Bhagwan Birsa Biological Park at Ormanjhi and Birsa Mriga Bihar at Kalamati, popularly known as Ormanjhi Zoo and Deer Park, respectively.
Those found violating the order would invite imprisonment up to a maximum of three years or a maximum fine Rs 25,000 or both, the order stated.
The Union government has also decided to phase out plastic that is designed to be thrown away after single use or sent for recycling, and Plastic Waste Management Amendment Rules 2021 has set July 2022 as the deadline for the purpose.
The wildlife authorities of Jharkhand enforced it well in advance and the ban is expected to help check the menace as scores of tourists from across Jharkhand and from neighbouring states visit many of the dozen wildlife sanctuaries in the state such as Palamau Tiger Reserve at Betla near Daltonganj during winter every year.
People from Ranchi and its surrounding areas also visit the Ormanjhi zoo and Deer Park at Kalamati in large numbers around the year.
"It's a welcome decision," said Dr Omprakash Sahu, a veterinarian attached to Ormanjhi zoo.
"If an animal swallows such a plastic product along with leftover food that it may contain, it can never be digested and may even cause intestinal obstruction, warranting surgery," the vet explained, adding such an eventuality could be avoided if single-use plastic is totally banned within the zoo.
Kumar Ashish, deputy director of Palamau Tiger Reserve, agreed and added that it was otherwise almost impossible to monitor each and every animal within the sanctuaries.
"We always discourage visitors from carrying single-use plastic inside the tiger reserve, but this order will help us enforce the ban strictly in the entire area under the tiger reserve project," he said, adding that the visitors should also help by behaving responsibly.