Security forces gun down Maoists zonal commander in Chatra
Alok was wanted in three dozen cases of murder, extortion and kidnapping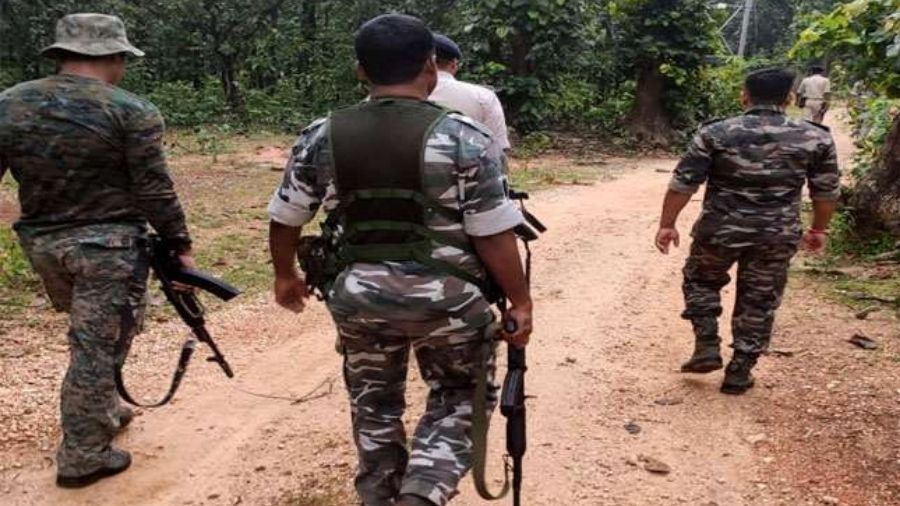 ---
---
Maoist's zonal commander, Alok, was gunned down in a joint operation of Cobra, CRPF and police team in Gaya of Bihar. Alok's killing came as a big relief for Chatra police who were in search of him for a long time. He was wanted in three dozens of cases lodged in Chatra including murder, extortion, and kidnapping.
He originally belonged to Sikid village under Sadar police station of Chatra district. Jharkhand government had announced Rs10 lakh reward on his head.
Police sources said Alok was implicated in a case related to the murder of a villager Triloki Yadav in 2004 at Sikid, when he was only 14 years old. His original name was Santosh Yadav.
Villagers forced him to leave the village after his house was locked. He joined the Communist Party of India (Maoists) and got the new name Alok. On police records, he was also known as Gulshan and Ravi. After becoming an extremist, he used his position and reconstructed his damaged house in Sikid and another one in the neighboring Bhuiyandih village as well. But other rival outfits blew his two houses making him violent and targeting his enemies.
About his killing, police officials in Chatra said Alok was present in an orchestra program along GT road in Mahuari village under Barachatti block of Gaya district. The program was going on in the village and in between Alok and his team had gunned down two persons including representatives of local mukhiya there.
Firing made security forces alert in that area after getting a tip-off about this Maoists squad in advance. The team reached there and soon both sides exchanged bullets which ended after forty minutes killing Alok on the spot. The police team had recovered one INSAS and one AK-47 rifle from the spot.
Alok was also wanted in dozen cases lodged in Gaya and Aurangabad of Bihar.
Chatra superintendent of police Rishav Kumar Jha has confirmed the killing and said Alok, known from various names, was wanted in many cases lodged in various police stations of the district.
In Chatra, Maoists had started reorganizing the outfit and made their presence felt with three incidents in the last few weeks. Other than killing a woman and a youth at two other places, Maoists had gunned down a coal trader Mukesh Giri yesterday morning on Chhath Ghat under Pathalgadda police station.
With police coming under huge pressure to contain the activities of red brigade, the killing of Alok was seen as a big shock for extremists in this district, once known as the stronghold of extremists. A police officer on condition of anonymity said Alok was a big headache for police of the two states and his killing is like a reward for them.