Sangh-linked NGO files complaint against Rihanna's firm for using mica extracted by children
Action will be taken as per law after thorough probe, says NCPCR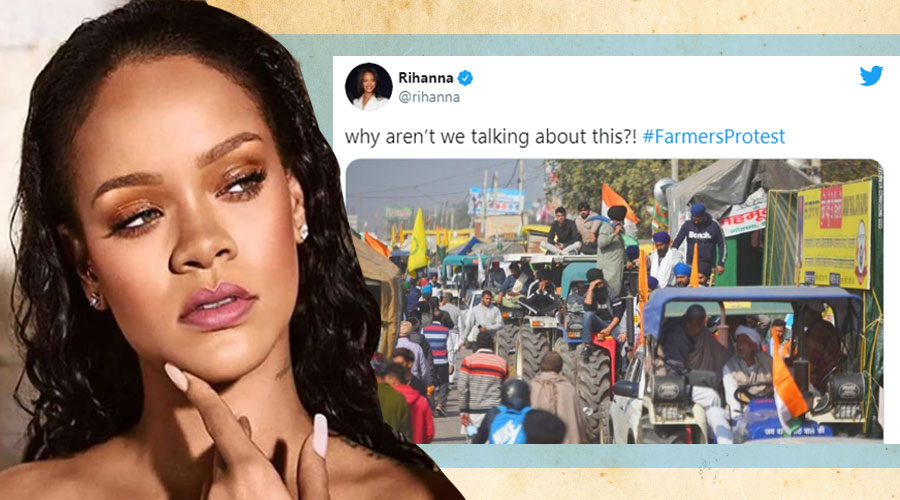 ---
Ranchi
|
Published 06.02.21, 07:13 PM
|
---
An RSS-backed NGO has lodged a complaint with the National Commission for Protection of Child Rights against popstar Rihanna for allegedly using mica extracted by child labourers in Jharkhand in cosmetic products and hair colour manufactured by her company, Fenty Beauty Foundation, NCPCR members said on Saturday.
Vinay Joshi, a founder member of Legal Rights Observatory (LRO), a civil society organisation affiliated to the Rashtriya Swayamsevak Sangh (RSS), lodged the complaint against the popular singer, requesting the NCPCR to take cognizance of alleged child rights violation in functioning of the cosmetics company owned by Rihanna.
"We have received a complaint against Rihanna's company for (allegedly) encouraging child labour by using mica extracted by children from mines in Jharkhand. Necessary action will be taken as per the provisions of the law after thorough investigation," said Priyank Kanoongo, the chairman of NCPCR.
Rihanna has been in the news for extending support to the ongoing farmers' protest in India on microblogging website Twitter. The singer found herself in the crosshairs of several famous Indian celebrities who called her out, unjustifiably, for "interference in internal matters of the country".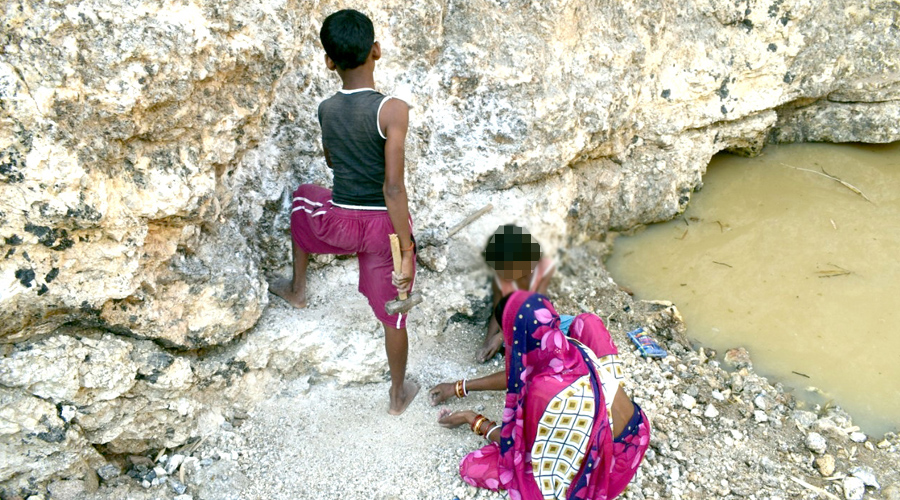 Several hundred children visit the abandoned mica mines in Koderma and Giridih districts of Jharkhand daily to gather mica flakes, risking their wellbeing and inviting various respiratory diseases. Activists claim that almost a dozen children die every year in mine cave ins, but their deaths are never reported. The mica, which the children collect, are often sold in the open market from where they are exported to other countries, said Rishikesh Mishra, an activist from Giridih.
Mica dust is one of the major causes for tuberculosis among local residents of the area. Mica miners are prone to lung ailments, and the local villagers are at a higher risk due to lack of protective gear and awareness. "Besides mine cave-ins, tuberculosis and other lung ailments claim several lives here," said Mishra.
India is one of the world's largest producers of mica, which has gained prominence in recent years as an environment-friendly material, used in car and building sectors, and electronics and cosmetics. Jharkhand, researchers say, used to produce superior quality mica in the 1970s, some of which were exported.
The Forest Conservation Act 1980 banned mica mining in forest areas where most of Jharkhand's mines were operating since the Birtish era. However, in the wake of casualties and health hazards associated with illegal mica mining and scavenging, the government is proceeding with regularisation of mica mining in the tribal state, officials from the mines and geology department of Jharkhand said.
Sanjay Mishra, former member of the State Commission for Protection of Child Rights (SCPCR), said that local agents purchased mica from children at throwaway price, and sold them to cosmetics and hair colour companies. "This matter needs to be taken seriously as several children have lost their lives while extracting mica and many more are compromising with their health and future by visiting abandoned mica mines every day," Mishra said.