RJD leader killed in road crash near Hazaribagh
STATE DIGEST: Bijendra Yadav was on his way to meet Lalu in Ranchi; accolade for IIT (ISM) students; clash between akharas; oral cancer treatment facility; and thief escapes from Covid care centre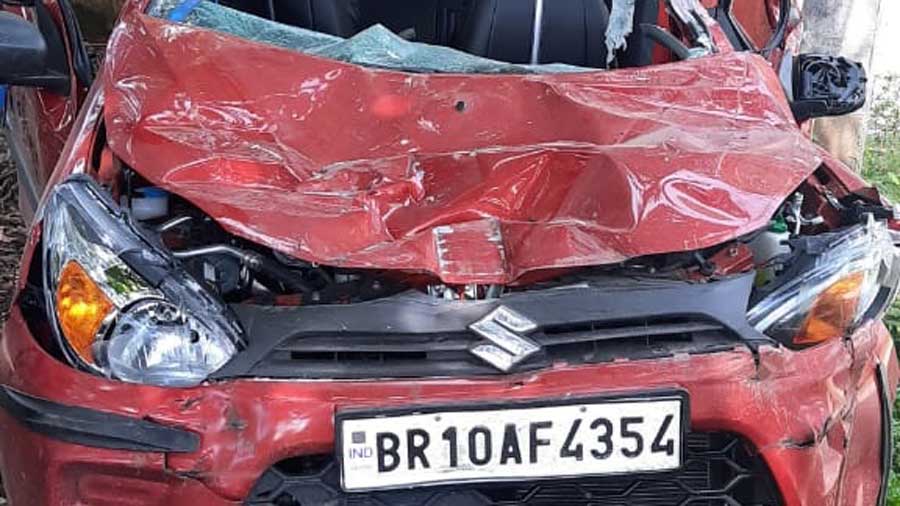 RJD leader Bijendra Yadav's car after the accident.
Vishvendu Jaipuriar
---
Published 30.08.20, 11:36 PM
|
---
An RJD leader from Bihar, Bijendra Yadav, who was on his way to Ranchi to meet incarcerated party chief Lalu Prasad Yadav, died in a road accident on Sunday morning. The accident, which also killed one of his associates, took place on GT Road near Barsot in Barhi, around 56km from the Hazaribagh district headquarters. 
Another associate, Chotelal Yadav, was severely hurt. He was taken to Hazaribagh Medical College and Hospital (HMCH) but later referred to Ranchi.
Police said Bijendra, 60, was a former zilla parishad member in Saharsha district of Bihar. He was accompanied by Ram, 55, and Chotelal, 56. They were in a car that hit a stationary truck from behind near Barsot at 3 in the morning. 
The three were taken to the subdivsional hospital. Doctors there declared Bijendra dead on arrival. His associates were referred to HMCH but one of them died on way.
Bijendra was gearing up to contest from the Mahishi Assembly seat in Saharsa. Three days ago, he went to Patna to talk to senior party leaders. Family members said he was going to Ranchi to meet Lalu and get his blessings and assurance. Bijendra was from Bijalpur village in Saharasa district.
Accolade for IIT (ISM) students
A team of four BTech final-year students of IIT (ISM), comprising Sanchit Kumar and Parth Hetamsaria of the mining engineering department and Varnika Kumari and Srajan Gupta of the electrical and mechanical engineering departments, has won the 2020 KPMG Ideation Challenge, an online competition held on August 24 and 25.
Seventeen teams from various countries took part in the competition. The IIT (ISM) team developed a project based on the use of sensors in mining operation.
IIT (ISM) research team wins award
A team from IIT (ISM) led by professor Aditya Kumar and two researchers has been conferred the Inder Mohan Thapar Award for its work on silver nanoparticles that can be applied on clothes to render them superhydrophobic. The coating has antiviral properties.
Half of the award money of Rs 1 lakh will go to the faculty members, while the remaining will be credited in the contingent fund of scholars/students.
The dean of research and development, professor Shalivahan, said: "The award, funded by Inder Mohan Thapar, will be formally conferred on the awardees during the foundation day celebrations of the institute on December 9."
The coating was developed by the IIT (ISM) team in May, and its efficacy testing with E. coli and A niger fungus has been carried out.
Clash between akharas
Groups belonging to two Moharram akharas clashed with each other in Jharia's Upper Kulhi locality on Sunday evening, leaving several persons injured.
Some members of the Idgah akhara allegedly attacked those of another akhara in connection with an argument between the two sides a day earlier. A team from the local police station reached the spot and brought the situation under control.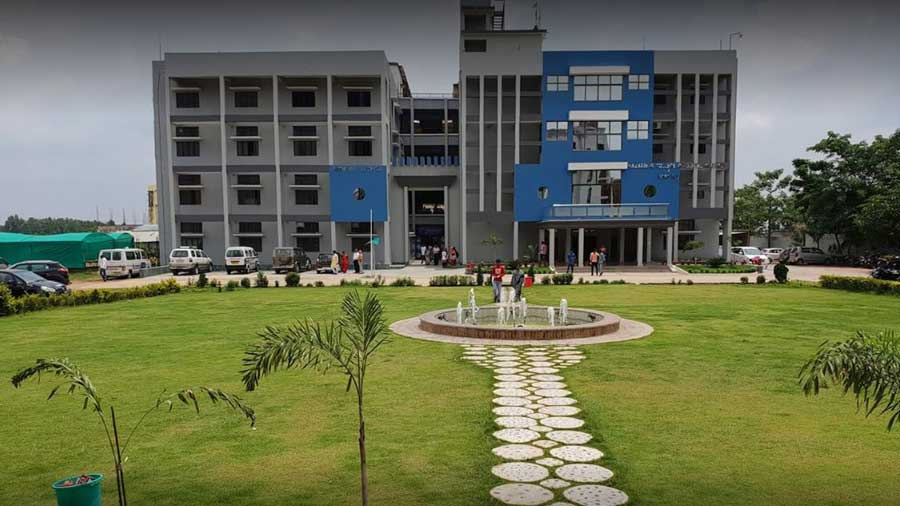 Oral cancer treatment facility
Oral cancer treatment will soon be introduced at Hazaribagh College of Dental Sciences and Hospital. The secretary of the hospital, Pravin Sriniwas, said the department of oral and maxillofacial surgery was being set up.
The department will be responsible for the surgical treatment of acquired, congenital and traumatic issues related to the jaws and facial regions as well as developmental diseases of these areas. He said the department will provide much-needed relief to residents of the state. Advance tests, surgical management and chemotherapy, as well as post-care facility, will be provided under one roof, he said.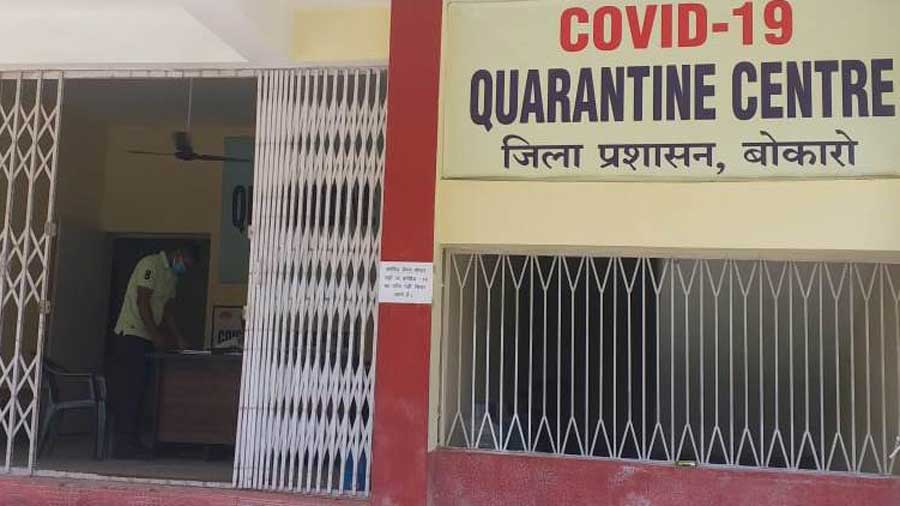 Thief escapes from Covid Care Centre
Police in Bokaro are on the lookout for an alleged thief who is Covid-19 positive after he escaped from a care centre early on Sunday. He had been caught on August 27 for stealing two laptops from a house near Medina Masjid at Gaus Nagar in the Chas police station area. He had been tested for coronavirus infection as per norms.