Ranchi MP opens book bank for poor students
Target of collecting nearly 1 lakh books on various subjects by December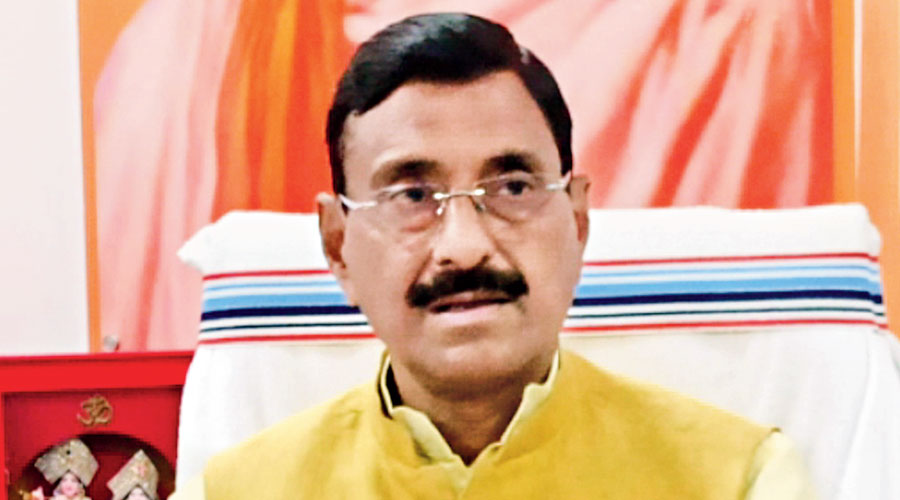 ---
---
Ranchi MP Sanjay Seth opened a book bank for underprivileged students at his office in Argora in the Jharkhand capital on Friday.
The book bank, which will function from Seth's office, on the first day had around 400 books of various subjects, mostly school and intermediate level, donated from various areas in and around Ranchi.
"During my visit to rural areas, I have interacted with talented students hailing from underprivileged backgrounds who despite having the potential are not able to study due to lack of resources to purchase books. Some are not able to attend the online classes and in the process miss out on notes due to the lack of smartphones. We had been discussing with our supporters in recent months and decided to start the book bank concept on the auspicious day of Chhath festivity. 
"I only hope that this effort would help students from poor financial backgrounds facing problems in accessibility of reading materials. They can take the books free of cost and can return the books after finishing their studies," said the first-term MP elected on a BJP ticket.
Seth, buoyed by the first day donations, has set a target of collecting nearly 1 lakh books on various subjects by December.
"We want to have a collection of nearly 1 lakh books. We are thankful to several organisations who came to deposit books in our bank after the announcement was made on Thursday. 
"We have also floated two landline numbers (0651-2240060 and 2240054) which would be open between 10am and 5pm daily (even on holidays). Anybody can call to deposit their books. If they are not able to come to the book bank, our staff would go to them to collect the books. Similarly, any student can contact us on the phone numbers and give us details about the required books. We would arrange to deliver the books at the doorstep of the student for free," said Seth.
The MP also said that sansad samadhan kendras (MP grievance centres) opened in each of the six Assembly constituencies can also be used to keep the books.
"We would like to appeal again to NGOs, academicians, writers, researchers and even students to help poor students and donate the books in their possession after they have used it, at the nearest sansad samadhan kendras. Needy students can also get in touch with the kendras mentioning their requirements and we will arrange to provide the required books after searching in the book bank," added Seth.
Ranchi parliamentary constituency has under it six Assembly constituencies — Ranchi, Kanke, Ichagarh, Hatia, Silli and Khijri.