Ranchi law school in international contest
The NUSRL team had three final-year students, Sameer Gupta, Puja Jakhar and Rahul Ranjan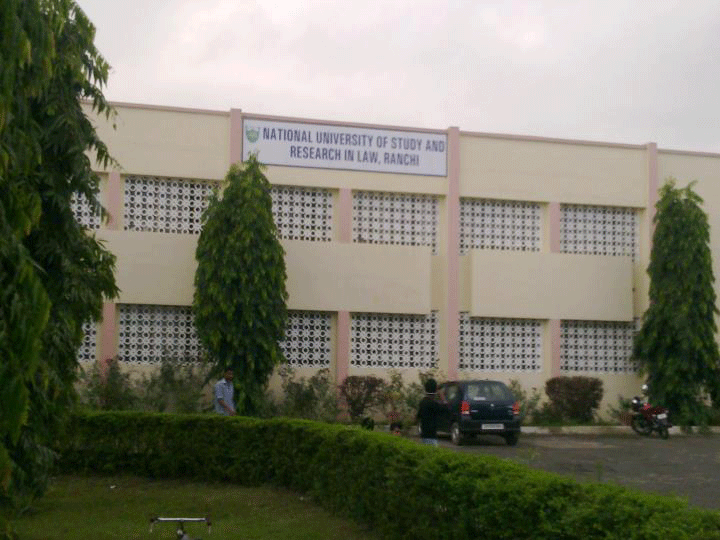 ---
Ranchi
|
Published 24.10.19, 07:37 PM
|
---
A team from the National University for Study and Research in Law, Ranchi, will represent India in the fifth edition of the Professor NR Madhav Menon Saarc Law Mooting Competition 2019-20.
The three-member team from the university that participated in the India round held at Lloyd Law College, Greater Noida, from October 18-20 qualified as one of the seven teams that will represent India in the final round where teams from other member countries of Saarc (South Asian Association for Regional Cooperation) will participate.
The NUSRL team had three final-year students, Sameer Gupta, Puja Jakhar and Rahul Ranjan. While Sameer and Puja acted as counsels during arbitration proceedings at the simulated courts, Rahul was the researcher for the team.
Six other teams from across the country that qualified for the SAARC final round were those from the Institute of Law, Nirma University, Ahmedabad; National Law University, Assam; ICFAI University, Jaipur (Rajasthan); and three from Tamil Nadu — School of Excellence in Law, VIT School of Law, and Sastra University School of Law.
While Samir Gupta of NUSRL, Ranchi was adjudged the best mooter in the India round, their team also bagged the best memorial award jointly with KIIT, Bhubaneswar.
"No ranking was declared for the selected teams but no other team bagged two awards as we did," Gupta said, hinting theirs was the best team.
Lloyd Law College hosted the event in association with Menon Institute of Legal Advocacy Training and Society of Indian Law Farms that had "Tools of the criminal investigation, fundamental rights and privacy concerns" as the theme of moot proposition.
"We had to draft the case and arguments beforehand and that draft is called memorial or memorandum," Sameer said when asked to explain the memorial award.
The final round with participating teams from other SAARC countries will also be hosted by Lloyd Law College in February 2020.
They had to argue the cases on behalf of both the petitioner and the respondent, in turn, during the mooting competition, he said.
"A sniffer dog was pressed into service in a criminal case and we had to argue on its acceptance as an effective witness," he said.
There were interruptions by the judges who wanted clarifications and also rebuttal by the opponent that had to be replied instantly, he informed, adding all these made the arguments lively.
"This competition, in a way, sensitised us about issues involving privacy concerns and fundamentals of governance that will help us a lot in future," Sameer summed up their experience.