RIMS shelter gets cosier
The new-look shelter has been equipped with proper beds, mosquito nets, pillows, tables, chairs, blankets and room heaters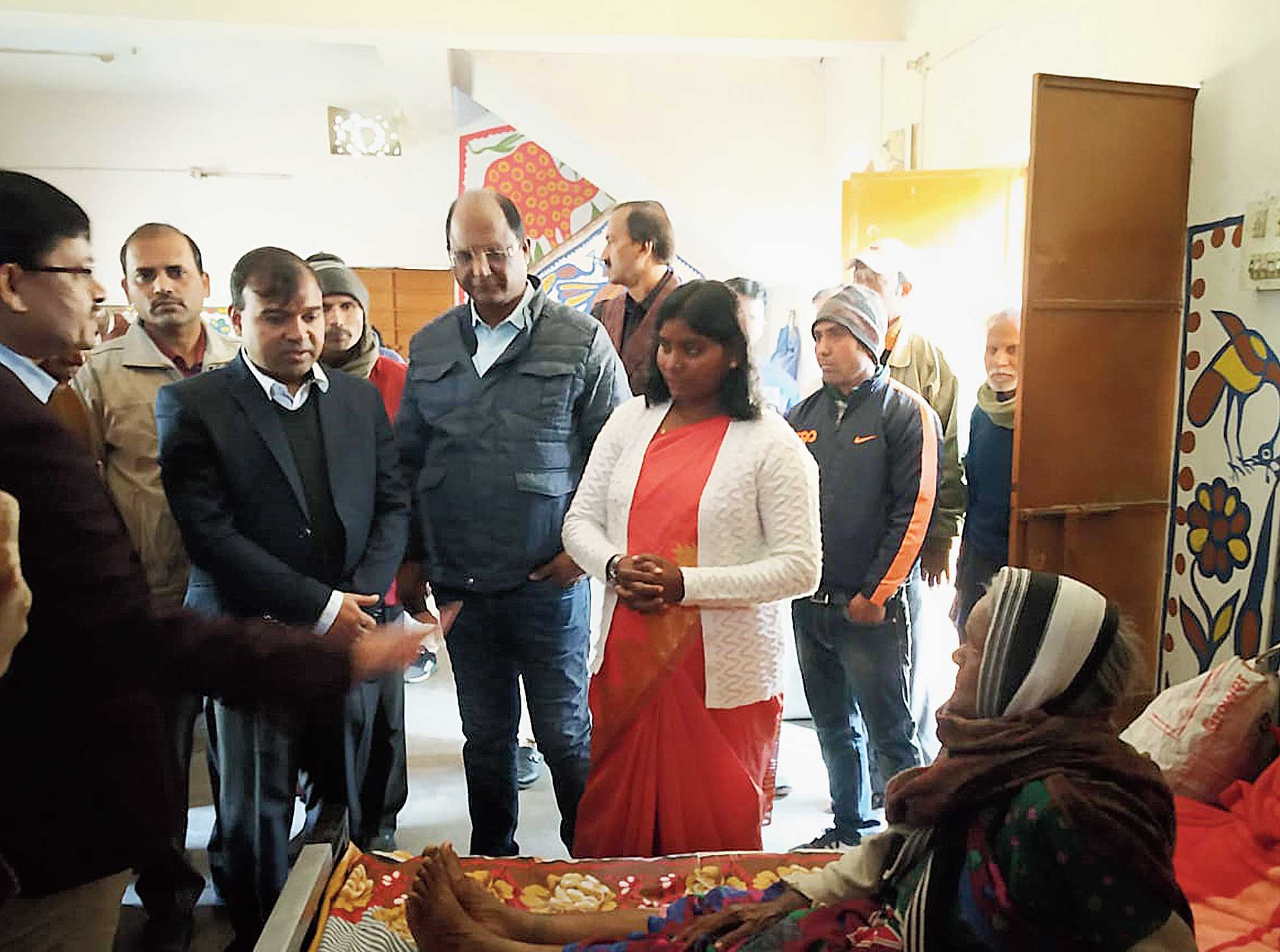 Ranchi mayor Asha Lakra launches the new-look Raen Basera at RIMS in Bariatu on Sunday.
(Manob Chowdhary)
---
Ranchi
|
Published 06.01.19, 08:05 PM
|
---
The double-storey shelter for the poor on RIMS campus, Raen Basera, has undergone a makeover.
The new-look shelter, inaugurated by mayor Asha Lakra on Sunday, has been equipped with proper beds, mosquito nets, pillows, tables, chairs, blankets and room heaters. The idea is to ensure proper rest to the relatives of poor patients at the state-run heal hub.
Lakra said it was the beginning of an upgrade process of shelters for the poor across the city. "There are as many as 13 Raen Baseras in the city, including the one on RIMS premises. The RMC has to equip nine more shelters with the necessary infrastructure within 10 days," Lakra said.
Lakra said the bedsteads had been designed in a way that they could be used a storage boxes.
"Those staying at Raen Basera can keep their belongings in the box under the bed. Keeping the current harsh weather condition in mind, room heaters have also been fitted on the both the floors," Lakra added.
RMC city manager Vikas Kumar said within 10 days, 150 beds would be readied at nine Raen Baseras located near Pahari Mandir, Madhukam, Karbala Chowk, Bakri Bazar, Seva Sadan, ITI Bus Stand, Dhurwa Bus Stand, Jagannathpur temple and AG More.
On the status of the other three shelters — two at Birsa Bus Stand and one at Birsa Chowk — Kumar said the 50-bed shelters at Birsa Bus Stand were under-construction, while the one at Birsa Chowk needed to be repaired first.
Kumar said the entire exercise of would incur an expenditure of Rs 10 lakh.
Sujata Prakash, social worker and teacher of Sarla Birla Public School, welcomed the RMC initiative.
"It will be of great help for the poor. Now they won't have to sleep beside the bonfire under the open sky," she said.
After the inauguration of the refurbished Raen Basera at RIMS, a staff was heard remembering RJD chief Lalu Prasad. "Raen Basera is Lalu Prasad's idea. He is admitted to RIMS as a convicted prisoner at a time the civic body has taken such a nice initiative," the employee said.