Popular western game to be introduced for specials in steel city
Cornhole Baggo set to be played from this month among the intellectually impaired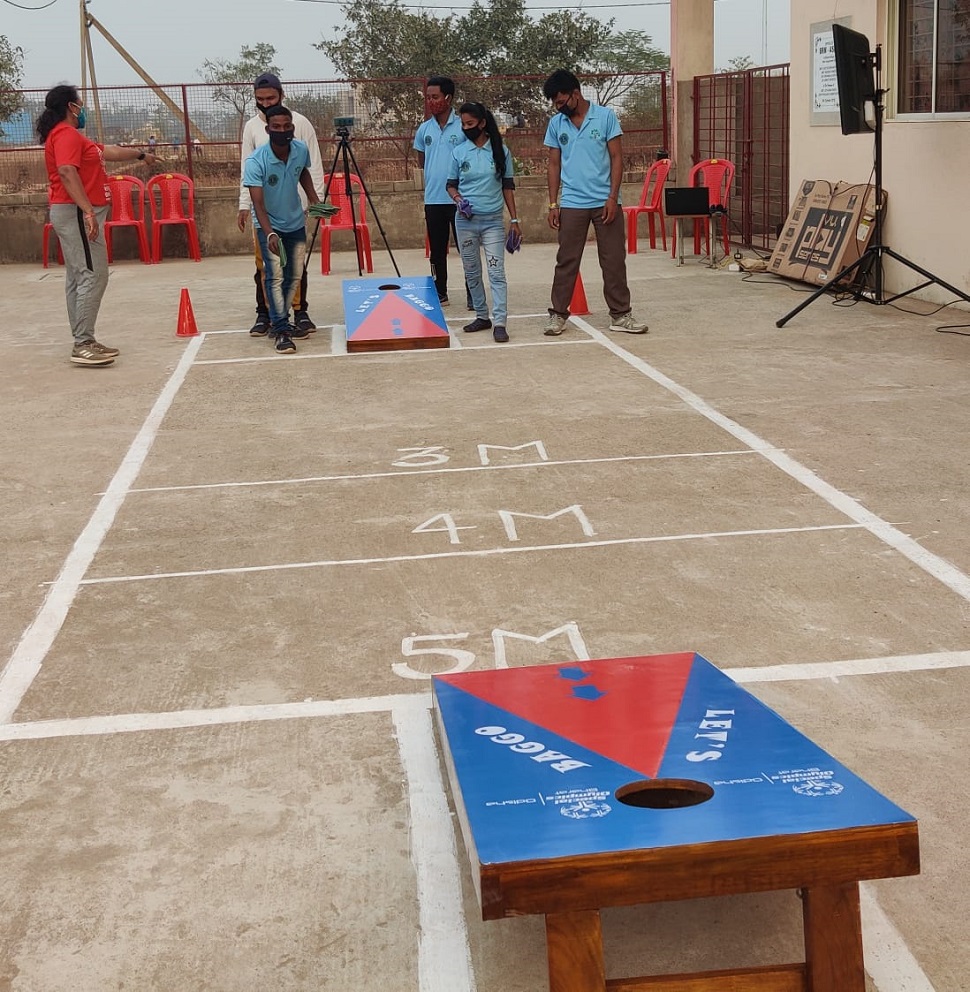 ---
---
Special athletes from Jharkhand will soon come across a game which is highly popular in Europe, United States and Canada.
The Special Olympics Jharkhand (SOJ) has planned to introduce Cornhole Baggo in Jamshedpur this month among the intellectually impaired. The Special Olympics Bharat (SOB), a national organisation which promotes special athletes, has already launched Cornhole Baggo through its Odisha chapter.
"The new game was recently demonstrated and rules explained in a webinar conducted by SOB and attended by more than 125 persons consisting of coaches, officials and athletes of the national outfit from across the country," said SOJ assistant area director Satbir Singh Sahota who was also those who attended the webinar.
"We have planned to introduce Cornhole Baggo on February 26 at JRD Tata Sports Complex wherein demonstration will be given at the venue," Sahota said, adding the game is played between two or four athletes and is also played with unified partners
The SOJ is sending invitations to its area director Bailey Bodhanwala and officials.
Shedding light on the game, the SOJ assistant area director said the specials have to throw 6 inches x 6 inches bags full of corns into a 6 inch hole on a 4 ft x 2 ft board. Participants with lower ability will be required to throw the bag from a distance of 3 m, middle ability from 4 m and higher ability from 5 m. Each bag, which will be of red and green colours, filled with corns will weigh 454 grams," he explained.
The board will be placed in an inclined position and the game will be of three sets. "Each set will have two points and participants putting the bag into the hole maximum time emerges winner. It is an interesting game and is somewhat similar to bocce," Sahota added.
The SOB will also introduce the game in other districts in due course of time. "We will gradually this new game to other district of Jharkhand. We want all special athletes to try their hands," a SOJ functionary said.