Poll panel asks Jharkhand to remove Deoghar deputy commissioner
Acting on MP Nishikant Dubey's complaint, Election Commisson rules that Bhajatantri's actions were malafide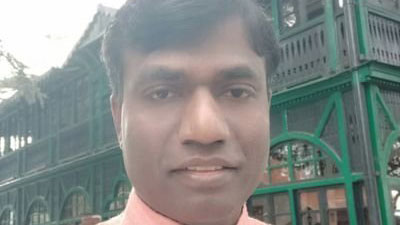 ---
Ranchi
|
Published 07.12.21, 01:31 PM
|
---
The Election Commission of India has directed Jharkhand government to immediately remove Deoghar deputy commissioner and district election officer (DEO) from his post, and barred him from being assigned work related to electioneering in future without the commission's permission.
Monday's order is a fallout of a longstanding dispute between deputy commissioner Manjunath Bhajatantri and BJP MP from Godda Nishikant Dubey since the Madhepur bypolls held in April. While Dubey accused him of acting as a "JMM agent", Bhajatantri had five FIRs registered against the MP in various police stations of Deoghar _ a part of the Madhepur constituency _ alleging poll code violations.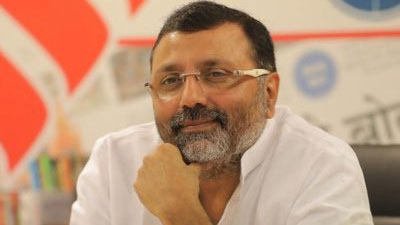 Dubey, a three time MP, however challenged the FIRs and approached the election commission. In his plea, Dubey accused the Deoghar deputy commissioner and the Hemant Soren-led state government of resorting to vendetta against him.
In November, the commission sought a reply from Bhajantri. On Monday, it wrote to the state government recommending action against him. In the letter, addressed to chief secretary Sukhdev Singh, principal secretary in the commission Rahul Sharma said Bhajatantri's explanation for lodging delayed FIRs against Dubey was "unsatisfactory" and "malafide".
Sharma asked the state government to impose a penalty and issue a memo to Bhajantri within 15 days of receiving the letter.
"... the state government is directed to immediately remove Deoghar DC-cum-DEO (Bhajantri) from his post. He shouldn't be posted for any election related work without prior permission from ECI," read the letter. 
Hailing the order late on Monday night, Godda MP Dubey tweeted to say that finally the truth had prevailed over Deoghar DC's illegal attempts to act against him. "As per ECI's order, besides getting barred from all poll related works, he (Bhajantri) can't even become DC in any district without the Commission's permission," he posted, adding portions of the commission's letter to the state government.  
सत्यमेव जयते
मेरे ख़िलाफ़ साज़िश के तहत ग़लत केस करने के कारण चुनाव आयोग ने देवघर उपायुक्त को हटाने का फ़ैसला किया । अब वर्तमान उपायुक्त बिना चुनाव आयोग के आदेश के दूसरे ज़िला के उपायुक्त भी नहीं बन पाएँगे । इसके अलावा उनके उपर अति विशिष्ट दंडात्मक कार्रवाई भी की जाएगी । pic.twitter.com/xOwqx75SDD

— Dr Nishikant Dubey (@nishikant_dubey) December 6, 2021