Physically-challenged girl raped by father of three in Gurabandha
Survivor delays in lodging the complaint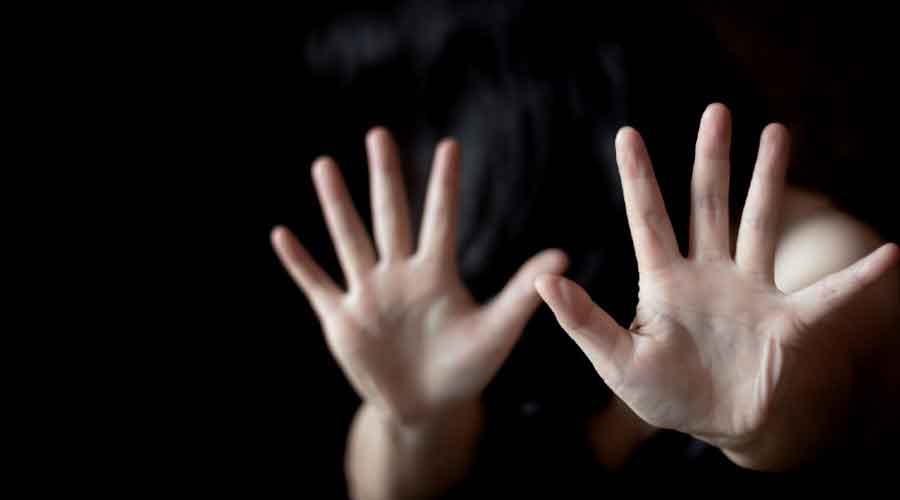 Representational Picture
File Picture
---
Jamshedpur
|
Published 17.05.22, 07:26 PM
|
---
A physically-challenged tribal girl was raped by father of three children in Gurabandha jungle in Ghatsila sub-division about 85 kms away from here.
Though the barbaric incident had taken place on May 13 afternoon, the victim who was a resident of Arjunbera village as the accused reported the matter to the Gurabandha police on Tuesday morning, leading the police to arrest him immediately. 
The 24-year-girl whose left leg was defective by birth had gone to the jungle, about a kilometer away from here house for bringing firewood in the afternoon when the man had overpowered her before raping her. 
The victim delayed in lodging the complaint because the accused identified as Durga Tuddu  had intimidated of dire consequences if she would open her mouth. 
OC, Gurabandha thana, Prinan Sharma said that the victim's father died long ago and two brothers stay away. She would reside with her elderly mother at the village. 
"The matter came to limelight as the victim refused to go into the jungle alone for bringing firewood apprehending that the accused would rape her if found in the jungle. After her mother insisted on the reason behind the refusal. Then only she revealed what meted out to her by the co-villager, " Sharma said while talking to The Telegraph Online. 
The OC said the victim had screamed for help as she was being overpowered by the man, but as it is dense forest and there was no one else around, the accused had outraged the chastity of the physically-challenged. 
The police officer said though the 40-year-old accused has wife, but he resided attack his house alone as his wife stays at her parents' house along with her children in another village. The OC said after committing the rape the accused was keeping a close eye on the victim. 
"After he could know that the victim had gone out along with here mother, he had become nervous and was planning to flee. But after getting the complaint we raided his house and arrested him, " said the OC, adding that they are preparing to send the victim to undergo a medical examination for confirmation of rape.