Pet clinics to stay open amid coronavirus lockdown
Vets cite lack of clarity as 2 dogs die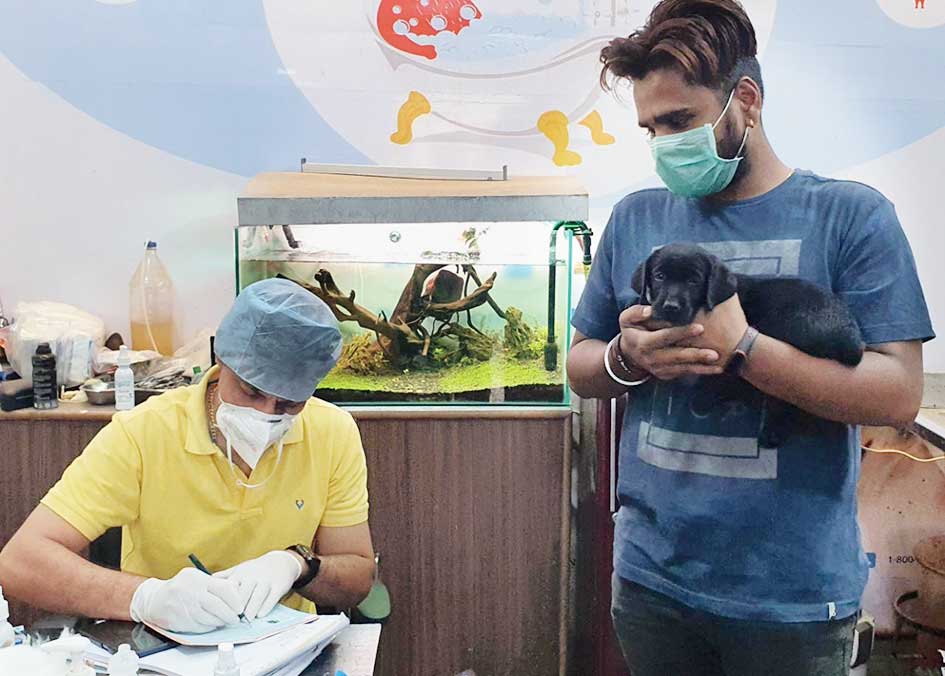 ---
---
The deputy commissioner of East Singhbhum has issued a directive asking all pet clinics and pet shops to remain open during the 21-day nationwide lockdown as they come under essential services. .
The directive come after several animal lovers apprised DC Ravi Shankar Shukla of the difficulties that many would face in ensuring proper medical care to their pets during the shutdown.
On Wednesday, two families in the steel city lost their pet dogs to health complications that required surgery and vaccination.
Manik Biswas lost his four-year old German spitz to pyometrea, a uterine infection. The female dog could not be saved because the pet clinics were all closed because of the lockdown.
Manish Singh, also a Jamshedpurean, lost his three-year old German shepherd who was suffering from canine parvovirus, a deadly disease that requires immediate saline and vaccines.
"We requested police to let us go and open our clinics so that we can attend to the pets whose owners were calling us frantically. I felt so helpless," vet V.K. Singh said.
Owner of Healing Touch, a pet shop in Baradwari, also did not open his shop to avoid attracting the wrath of cops.
"There was a lack of clarity on whether pet clinics and shops were deemed as essential services. The DC's directive has cleared the air. But we request people to consult us over phone and visit only if necessary," Healing Touch owner Charandeep Singh said.
Vets and shops are following precautionary measures such as social distancing and using masks and gloves while attending to patients.
Animal lovers in Jamshedpur have also decided to seek passes to feed strays who run the risk of starving to death in the absence of leftovers from restaurants and food outlets.
"21 days is a long time and dogs will die of hunger especially those who loiter near the market areas. So we are trying to procure some passes from the district administration to feed the strays. We are also trying to mobilise volunteers for the work," animal lover Sudipta Ghosh said.